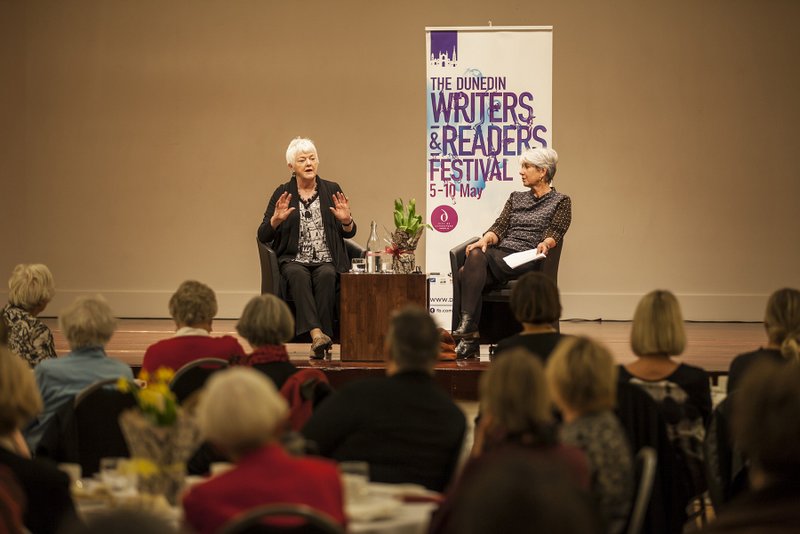 Was I thrilled to be asked to Interview Stephanie Alexander  – Goddess of Australian Food Writers  – Yes …
Was I anxious, scared and slightly panicky  – Yes…
Dunedin Writers and Readers Festival brings many big names, talented writers and the totally famous people.
I put Stephanie into this category  – Her history and success of several ground breaking restaurants. Food Writer and author of over 14 books including the  mammoth 'Cooks Companion' which has sold over 500 thousand copies. The creation and establishment of the Stephanie Alexander Kitchen Garden Foundation for Australian Schools which runs in over 837 schools  and now an extraordinary digital App of the much-loved  'Cooks Companion'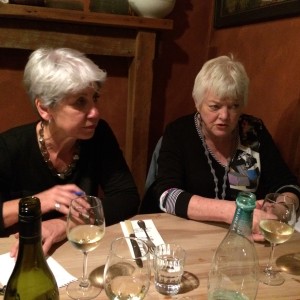 So … I feel privileged, fortunate and lucky.  Not only did I get to show her Dunedin, our Farmers Market, a drive in the "dark" to Fleur's  famous restaurant for dinner where Fleur delighted us during the evening, but for  2-3 hours on Sunday morning the two of us sat in the sun talking about her life and wonderful foodie upbringing influenced by her Mother and Father.
I actually had two famous ladies over the weekend. Christine Boswijk  from Nelson. She is one of New Zealand's prolific and talented Ceramic Artists. This was her first return visit to Dunedin after 27 years, when she lectured and spent many hours in my Café 'Partners "
After a weekend of Festival Events, I decided the Maniototo and Ophir at my dear  friends Susie and William Cockerill stunning garden was the best place for an Autumn picnic…How can you beat a long lunch, a glass of wine and special company.
Autumn this year has been exceptional and although it was a long day we enjoyed the unique landscape as it changes from Dunedin through Middlemarch to Ophir and back via Alexandra and Roxburgh.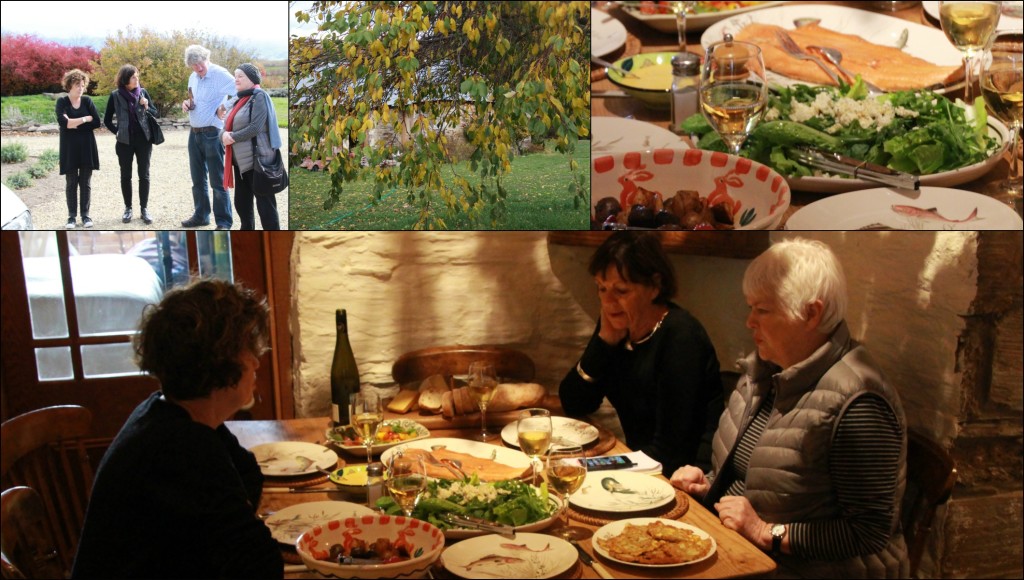 I have to pinch myself…
I look back and feel rewarded and very happy that I was asked not only interview Stephanie but to spend a weekend with this remarkable woman whose standards for excellence have produced so many outstanding achievements.