After many weekends away Philip and I were so looking forward to spending time in our Spring garden- cutting hedges, dealing with the oxalis, potting the geraniums for summer and planting the vegetable garden.
My father always planted his vegetable garden at Labour weekend and we have followed this tradition – our broad beans are flowering and I keep peeking to see if we have any pods yet. Kohlrabi is ready to go and we cut the last of the colourful Swiss chard to make room for the new seeds.
Beans, peas, Jersey Benny Potatoes, colourful carrots, white turnips, parsley, red onions, dill, rocket and lettuces are all tucked up, watered and feed.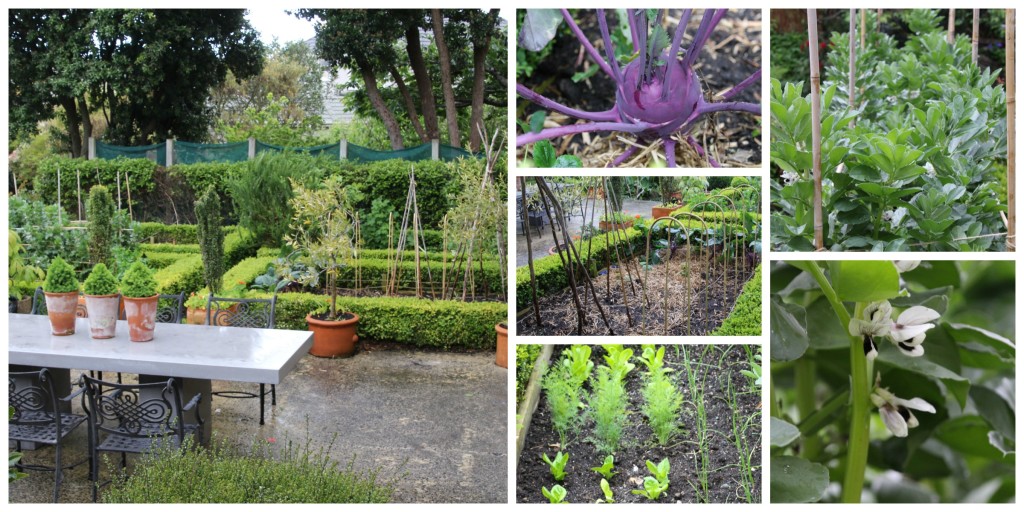 I love watching vegetables  grow and seeing how they fill the bare garden beds with prolific foliage which will intern produce wonderful vegetables . It is staggering what you can grow in a small space.
My friend Gail gave me a huge amount of Lily of the valley – I love this delicate plant with it's exquisite perfume. After reading a blog based in France I copied the gardening tip and now have rows of terracotta pots on the steps flowering beautifully and…. they look so good. It is such a rewarding plant to grow in a pot and it is contained since it has the ability to go rampant  – probably why Gail gave me some in the first place !!!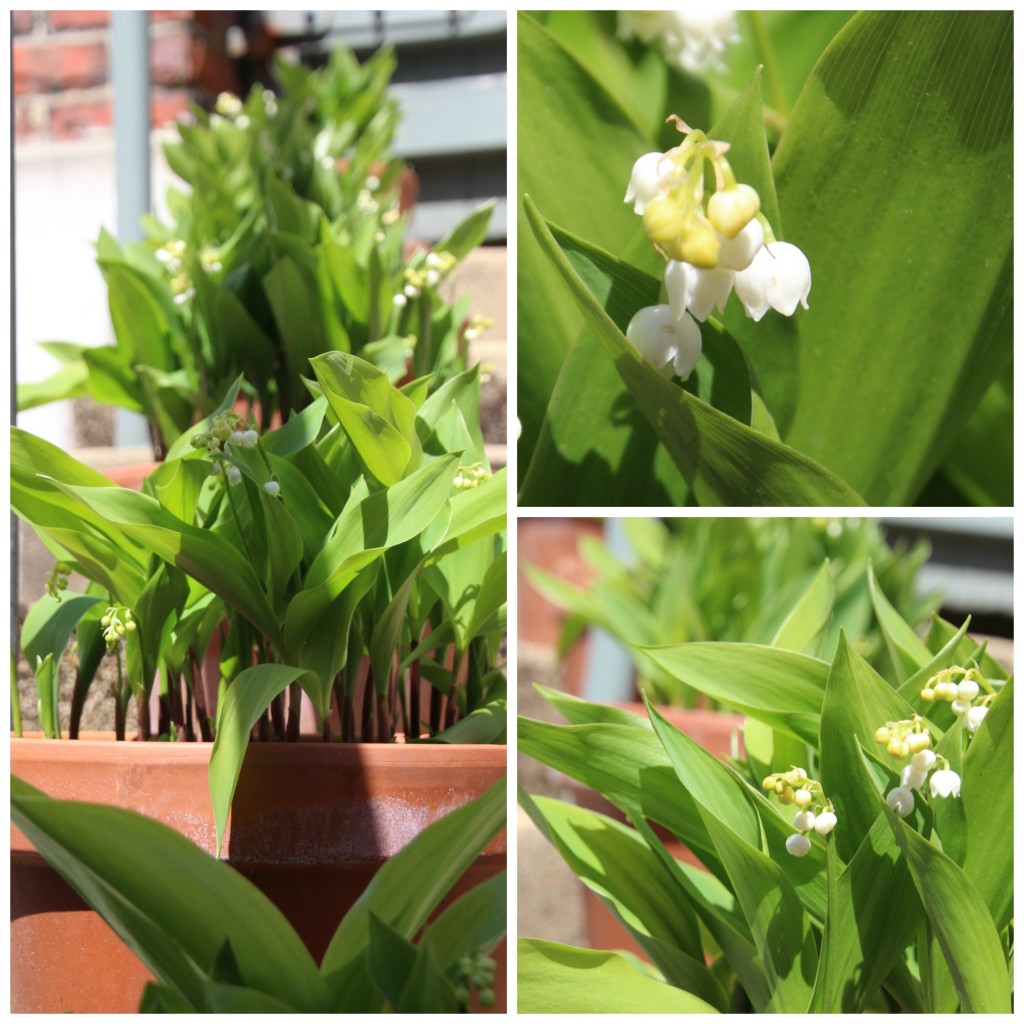 By the end of Labour weekend and we could walk on the freshly mowed lawn with a larger . Our bodies ached and we were tired – but what a joy to be able to spend time in our garden during the most glorious season of the year.
Our Swiss Chard , rocket and cauliflower was turned into a comforting pasta bake for dinner -quite delicious with a glass of Central Otago Pinot Noir from Folding Hill.