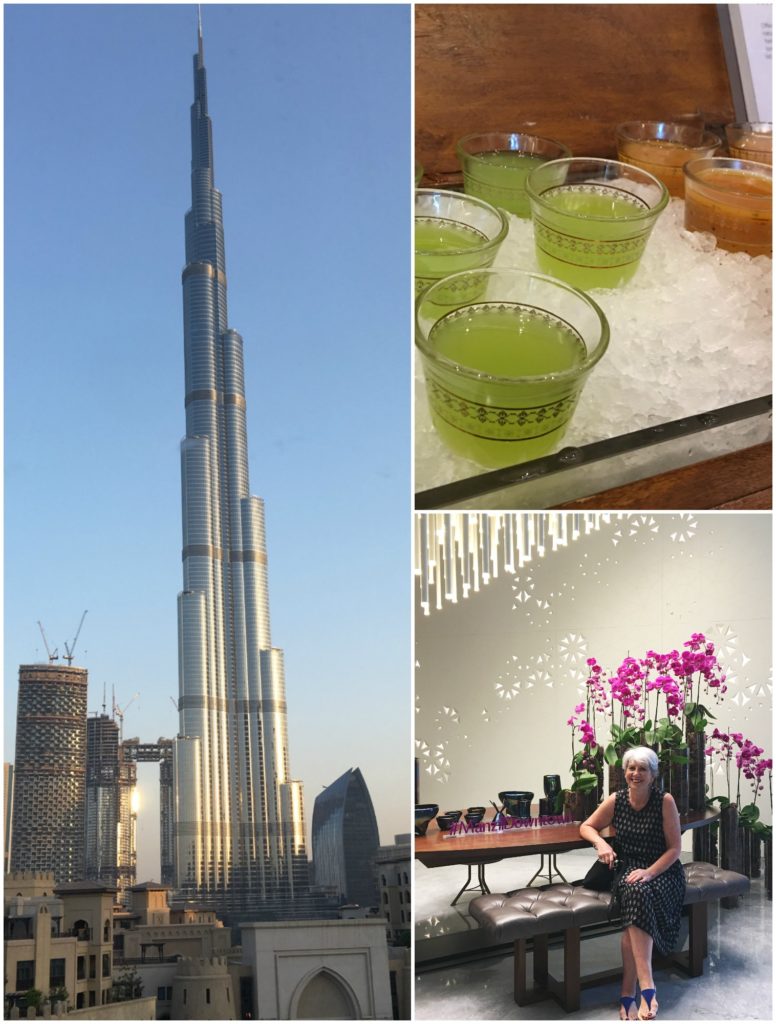 It was a very different stopover in Dubai prior to my Inaugural tour to Normandy and Scotland this time. With just one tour member Karen, we had exactly what the stopover is meant to be… At my favourite Al Manzil Hotel overlooking the Burg Khalifa we had a day to relax by the pool, do spot of shopping and eat at my favourite Wafi Gourmet while watching the spectacular fountain display and  I used our second day to explore the city of Abu Dhabi –  1½ hours drive along the coast from Dubai.
Our Indian driver Sinjan has been living in Dubai 14 years – so he has seen the enormous changes in both these cities as they become international hubs, from everything including Tourism, Media, Education, IT, Medical and a base for major world wide international companies. All Emirates planes transit in Dubai and another huge airport has now been built to carry other airlines and cargo. I really don't understand how this city keeps building enormous architectural giants further and further into the desert.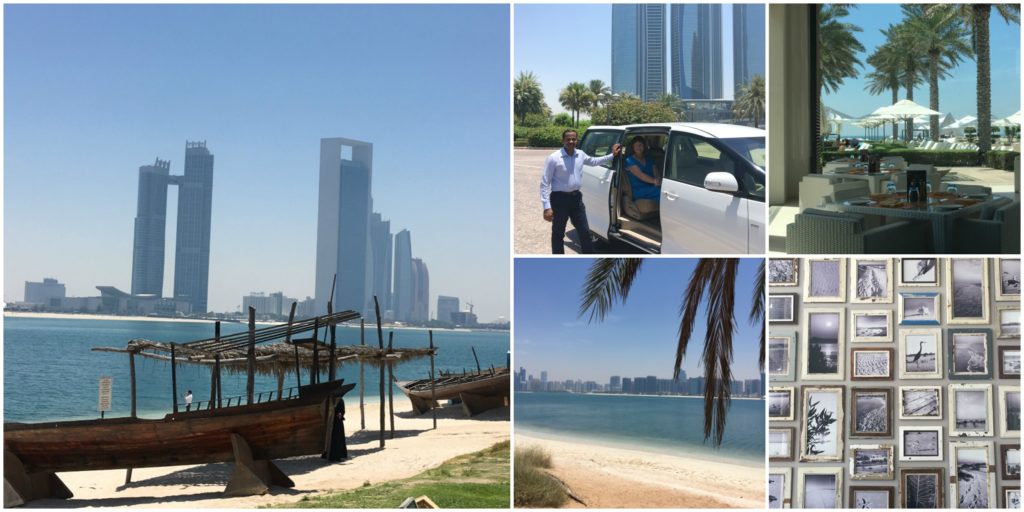 Abu Dhabi is establishing itself as the cultural capital of the Emirates and the impressive Louvre is just on finished.It will be followed by a Peggy Guggenheim Museum, Maritime Museum, Performing Art Centre and National Museum.
Our visit started with the enormous, pure white, 8th biggest mosque in the world. It was dazzling from the glittering chandeliers and stunning patterned carpet to the hundreds of pillars inlaid with Mother of Pearl. As tourists Karen and I had to wear a gorgeous blue abayas!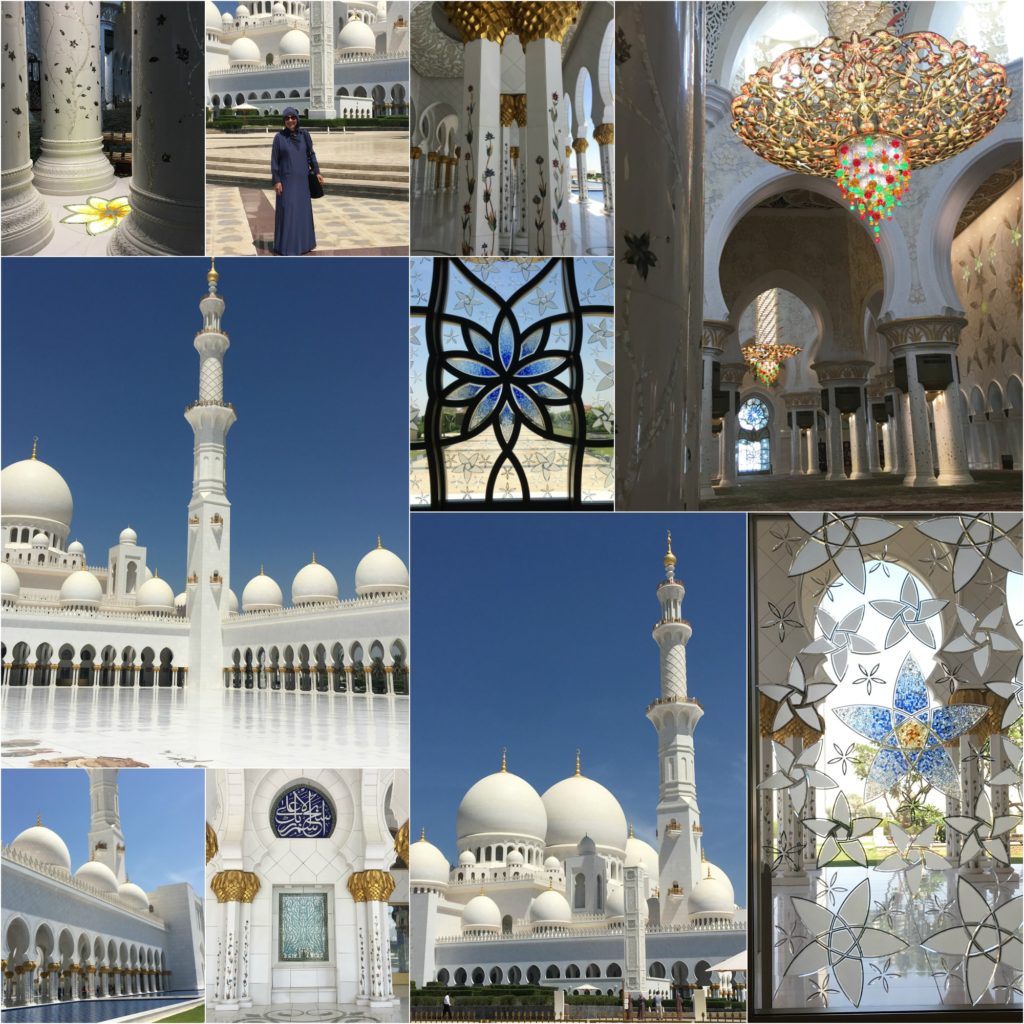 Lunch was a very simple Crab and Avocado salad in a rather beautiful Resort  – we had eaten too many dates at the date market.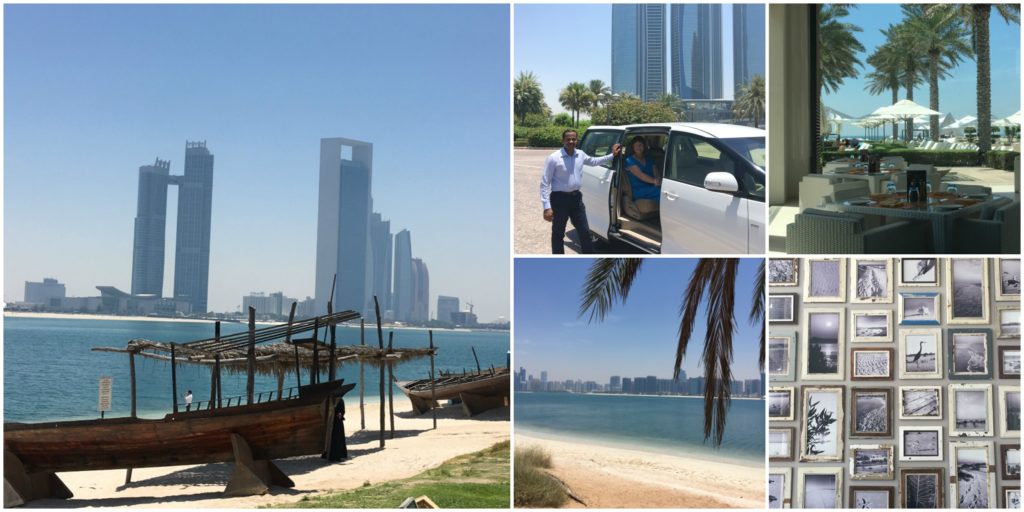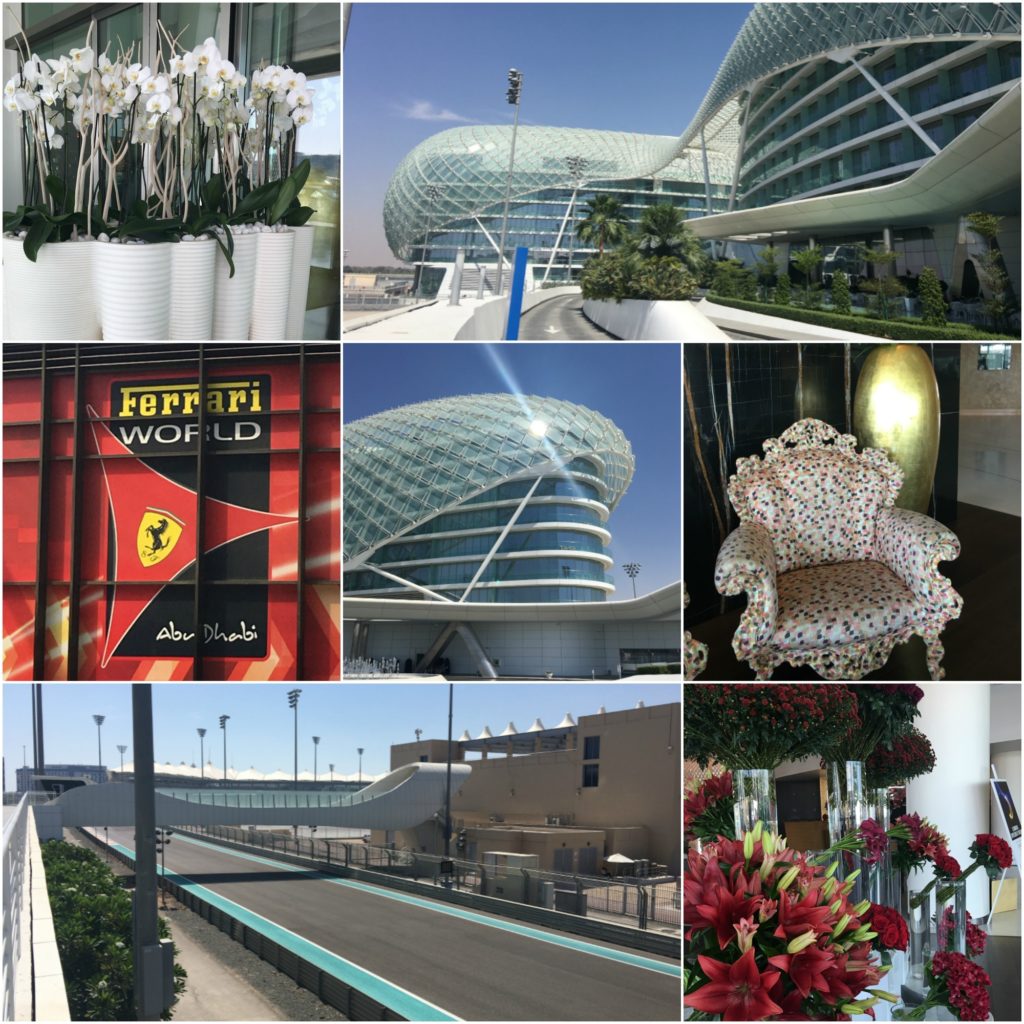 Sinjan was very keen to take us to the Formula one race track and I must admit we were a bit ambivalent, but once again the enormity and impressive architecture won over. Stands to hold hundreds of thousands of people line the looping track – it even went under the eye popping bubble looking  hotel. Ferrari world is also beside the track and funnily enough we had no desire to go on the fastest … ride.
I do love this stop over. I have made good friends and contacts. The hotel staff are always thrilled to see my groups back and its a perfect two days of relaxation after somehow always being frantically busy and rather anxious before departing NZ. Next stop is Bayeux – another cultural world after an 8 hour flight and a 3 hour bus drive. Camembert Cheese, Calvados, Croissants – here we come !!