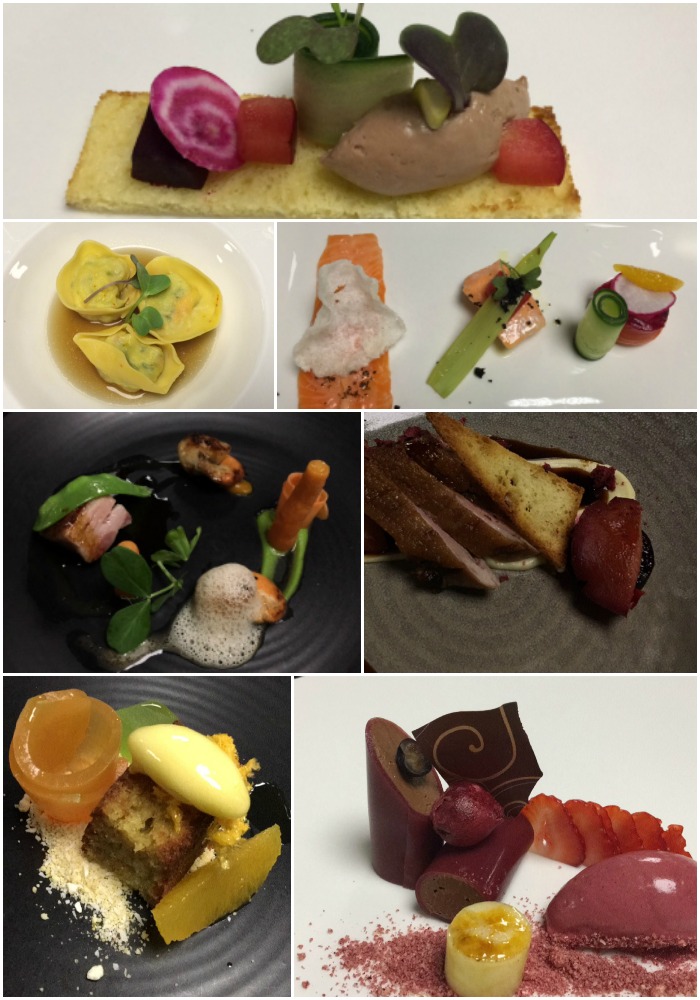 I once again had the privilege to show off my home town Dunedin with a tour group  who came from as far away as Tutakaka  in Northland to Wellington and Christchurch. All except one  had travelled with me before and our tight group was a load of fun , enthusiastic and ready for every new experience.
An outstanding degustation dinner on our first in Dunedin at Distinction Hotel by a very talented Chef Hannes, set the standard and from here on dining experiences ranged from: a Seafood selection at Fleurs in Moeraki, a delicious platter at Vault 21 in the Octagon, my very unexpected and surprise picnic at my friends private boatshed on the Otago Harbour.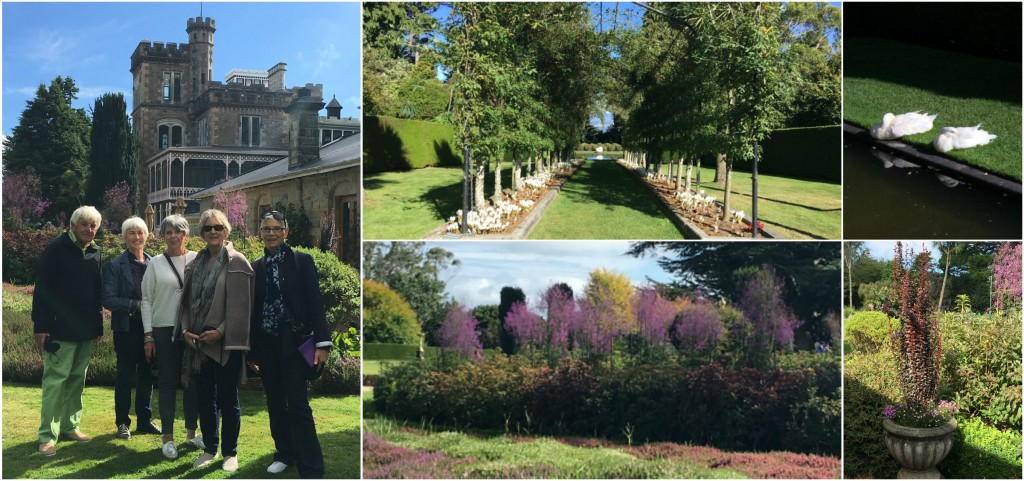 Fashion iD Events in the evenings meant my tour group was caught up in the excitement and crowds at the extraordinary   Emerging Designer awards  on Thursday  night  and the famous Railway station catwalk on Friday night. But, there is always time to visit one of Dunedin's major historical sites and immerse ourselves in the Larnach Castle gardens, along with Dunedin's  Art Gallery, a little  contemporary Jewellery shopping at Lure and a walk in and out of our very good designer clothing shops.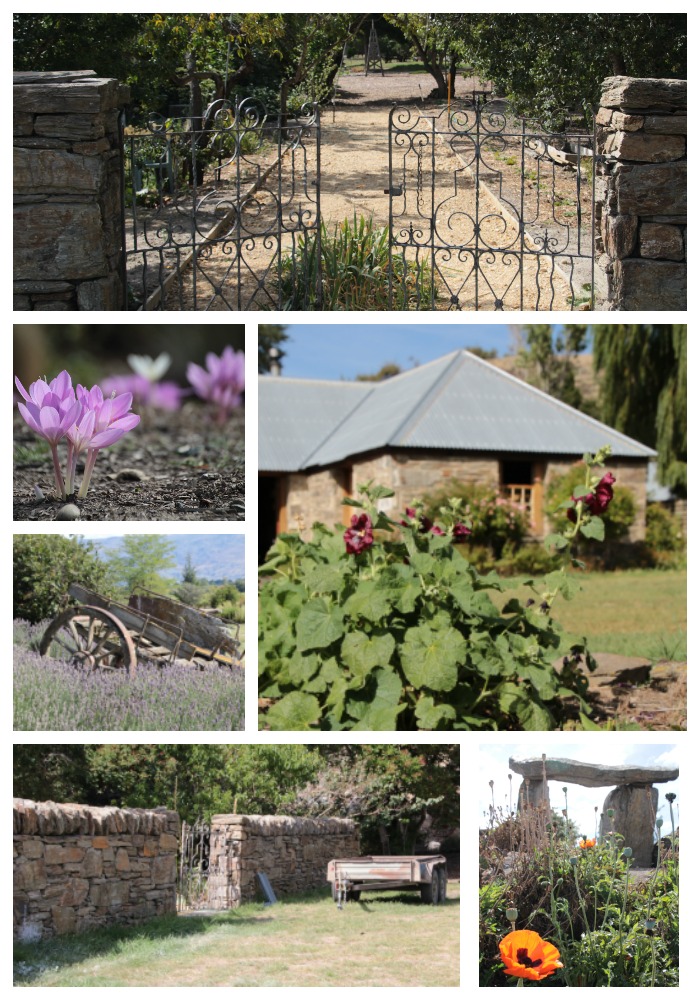 This tour has to incorporate my love of gardens and my dear friends Susie and William Cockerill once again provided a well deserved stop in Ophir, after a drive thought the magnificent Maniototo. With an orange and date scone and a cup of coffee   in ours  hands  we walked around their expansive garden created with vision and a love of their Blacks Rd property.
As we headed off into Central Otago the countryside  moves into Grape growing country and the Famous Pinot Noir Vineyards which now blanket the hillsides and surround Cromwell. Lunch platters at Mt Difficulty and a wine tasting introduced my group to this beautiful landscape and its easy to sit in the sun and take in the views of the glistening Lake Dunstun in the distance, rows of cherry trees and vines heavy with fruit below us .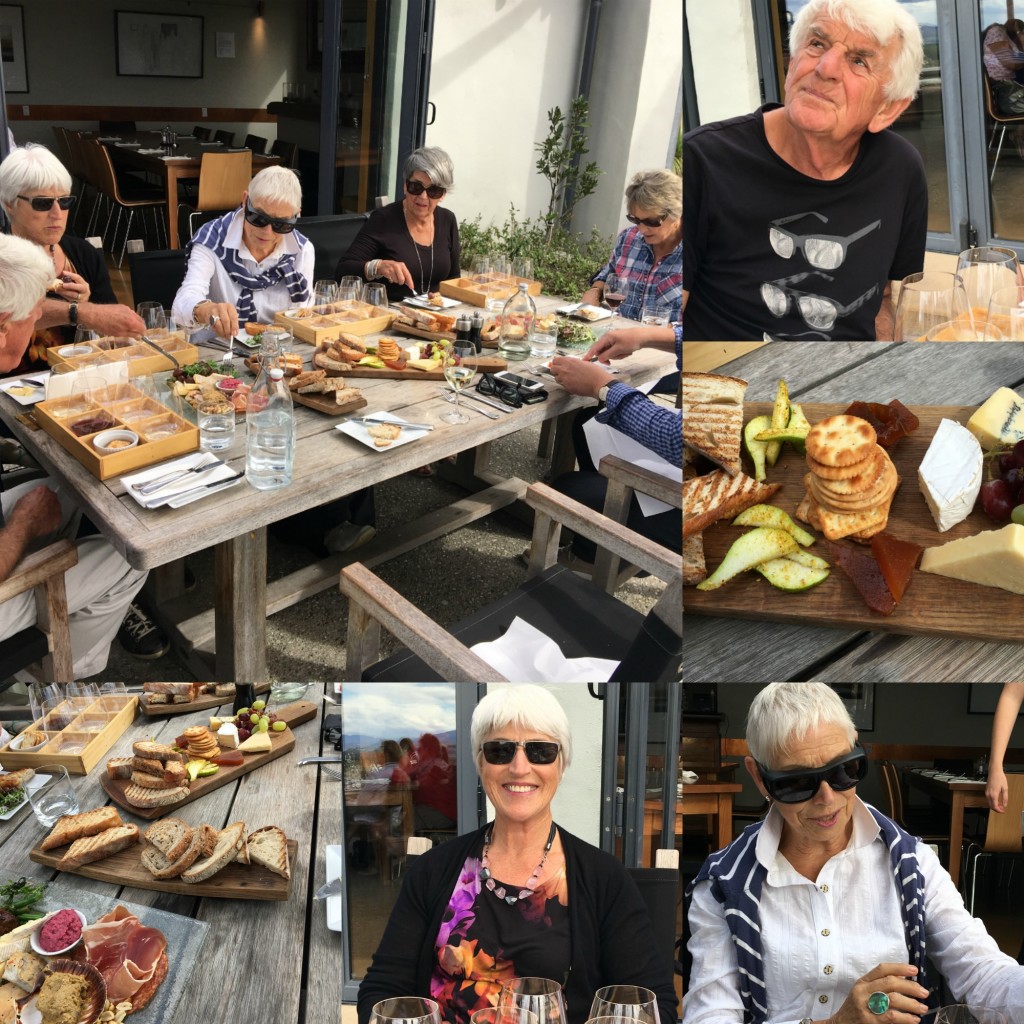 I can't speak more highly of the food and service we had at all our restaurants . Bistro Gentil in Wanaka was no exception and the charming Irish waiter helped make our night a fun experience. Everyone could  match the wine with each course from the Enomatic wine dispensing machines –  choosing from 24 wines . The use of seasonal fresh Otago produce was evident where ever we went.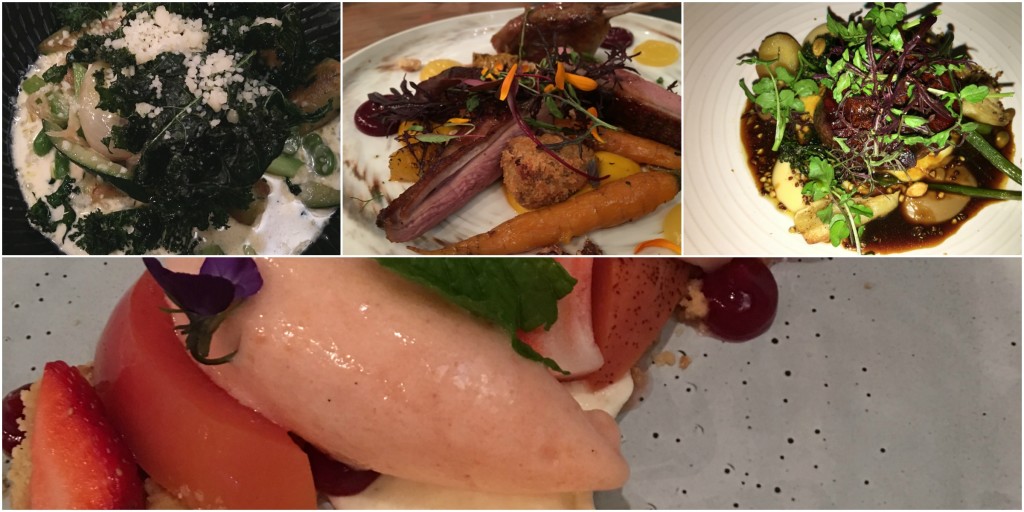 I suppose one of the iconic meals on this tour and an experience everyone must do is to partake in a 'Chefs Choice' long lunch at Amisfield -Lake Hayes . From 1.30 until 4.30 each course was a surprise and accompanied by their award winning wines. The lunch was a winner too… . Finishing with their famous slow cooked lamb shoulder meant today dessert wasn't an option!!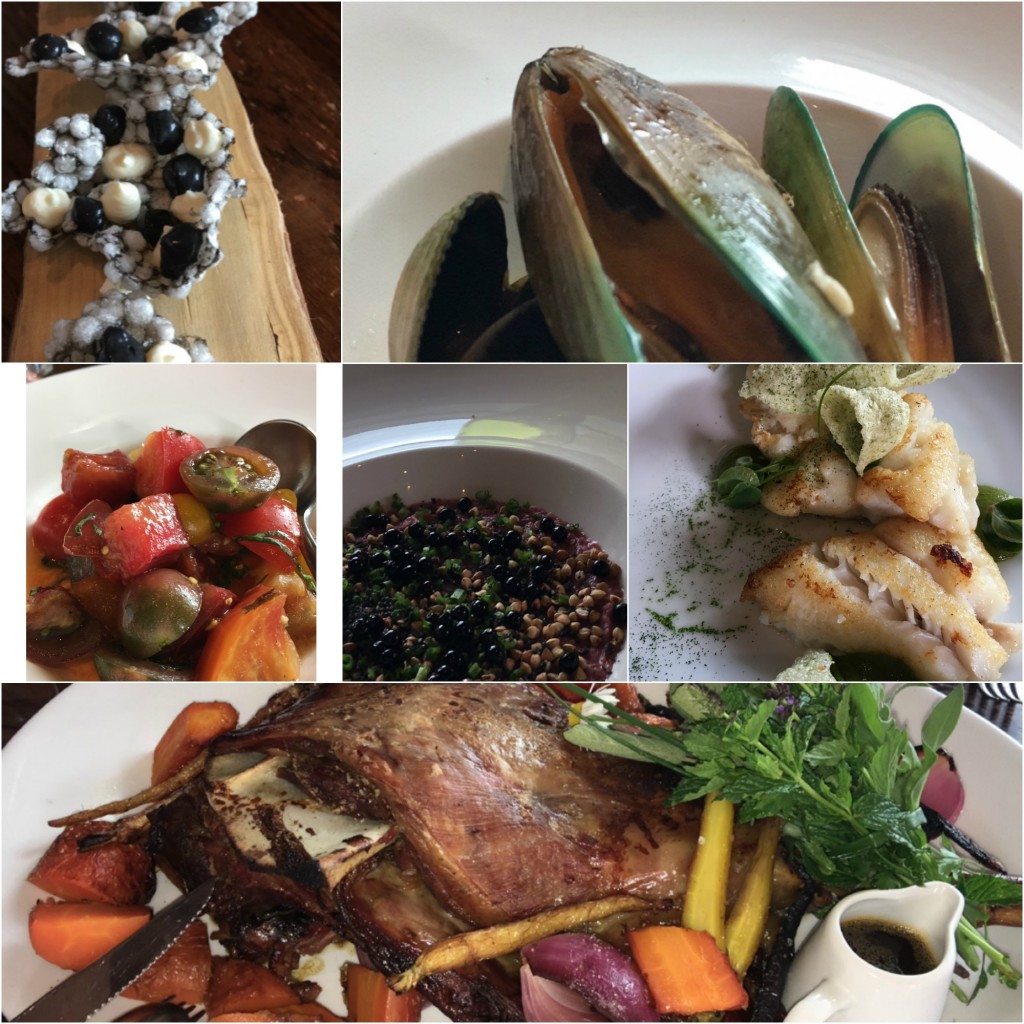 Prior to lunch, Janet Blair walked  us around her expansive garden and ones of New Zealand's  garden jewels. This is perfection at its best and worked in tirelessly by a true very clever plantswoman. With incredible foresight and knowledge she has created an oasis where their very old 1860's house sits contentedly and comfortable, draped in a colourful ornamental grape and surrounded by the most pristine cut box hedges you will ever see.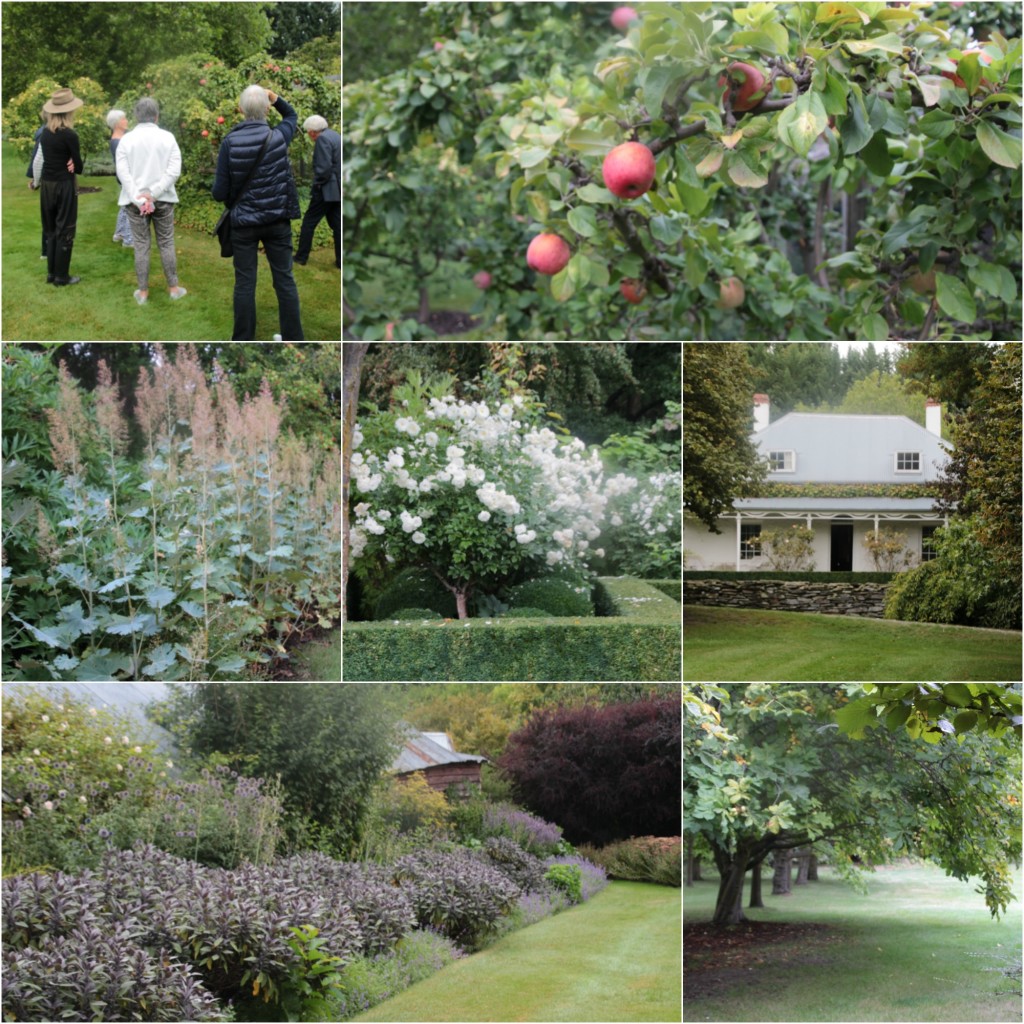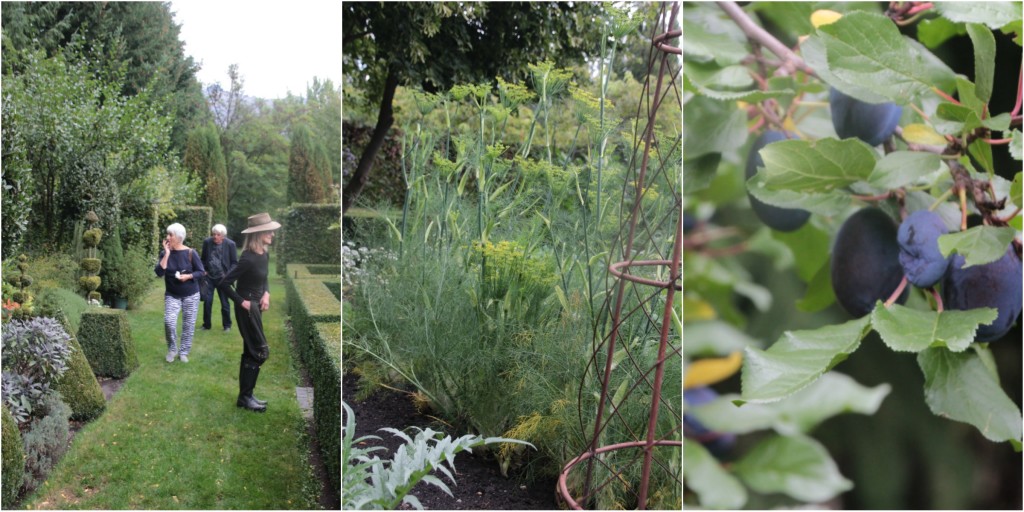 And … onto Queenstown our final destination  – Feeling very full and not the least hungry our accommodation at Peppers Beacon was a welcome rest. Each apartment had a balcony where you could sit and take in the activities on Lake Wakitapu and enjoy the stunning mountain views on a  gorgeous mild balmy evening.
We didn't want to think of our last day in what has been a wonderful trip with wonderful people. Today a local Queenstowner Matt drove us up the side of the lake past the Lord of the Rings sites –  where he performed as an extra, to Glenorchy and further onto Paradise. The day was moody,grey and very calm and we could see in the distance the clouds dumping rain in Milford and the west coast .Its an opportunity to admire the early colonists that came to this region for gold and eventually farming and appreciate how hard life must have been in this climate that can be so extreme.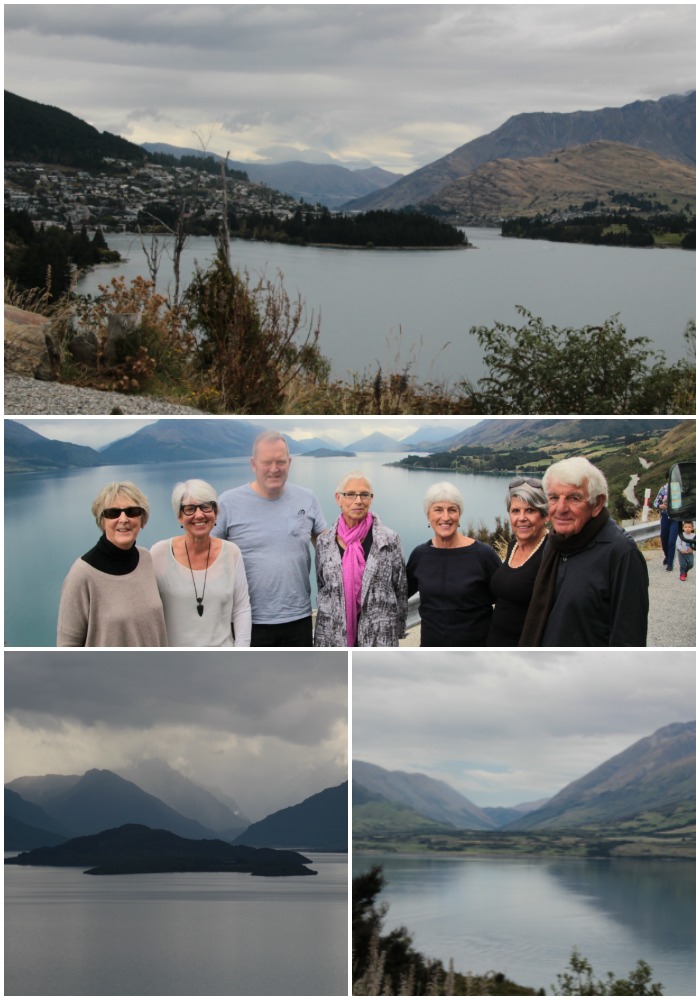 Before dinner was the last tour surprise!  It was to get dressed up and go for a cocktail !!! Dressed up !!! Not in a cocktail dress, but   a heavy coat, boots and gloves and drink a cocktail out of a glass made of ice in the Ice Bar. It was  a hilarious time and always unexpected. It was very very cold and consequently was not a long leisurely  drink.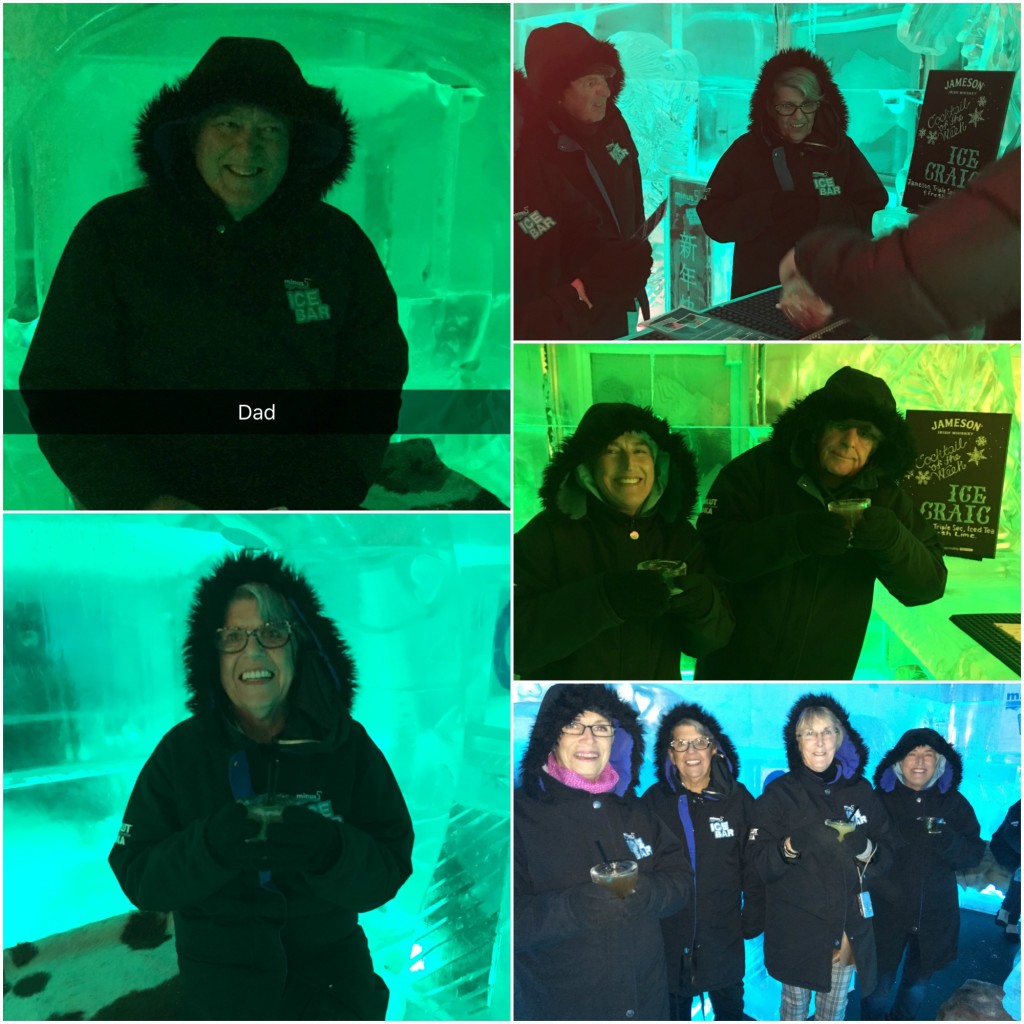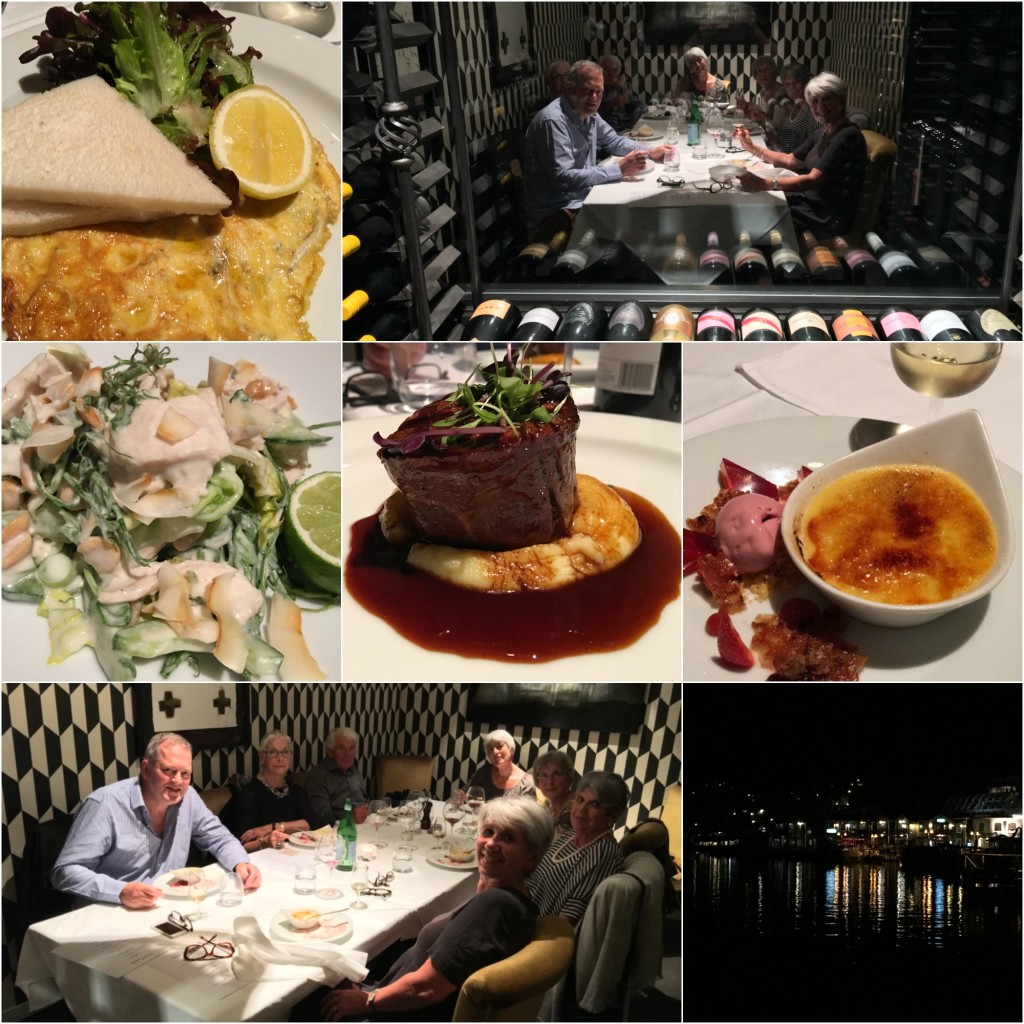 Last Day means last night dinner . I booked a private room at Botwanna Butchery and it was so lovely. We could talk and chat easily. Enjoy a beautiful dinner of whitebait, beef and a picturesque cream brulee and reminisce over the past 6 days.
Thank you to my gorgeous group – sadly Adrienne who couldn't make it will have to come next year. I am finishing by sharing a couple of the lovely comments I received after the tour  and I am ready for 2017.
Judith
My enjoyment of the tour far exceeded my expectations. Loved meeting your wonderful friends all of whom shared your passion for Otago.
Our tour was so well organized, our accommodation great the food and wine was superb, we visited some wonderful gardens and great restaurants, and met some lovely people Our time went so fast, it would be nice to do it all again.