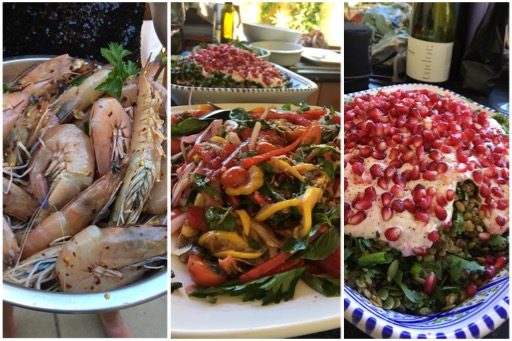 Spending Christmas in Melbourne with our son Matthew and his partner Kara also meant catching up with Philips sister and family and being joined by Hannah for a few days from Auckland. Fun dinners, long lunches and a few wines into the night was always a given with the intention of experiencing the Boxing Day test at the MCG !!! and spending a couple of days in the city becoming acquainted with a few shops and taking in summer activities like a picnic dinner in the evening at the botanical gardens watching a brilliant performance of 'A Mid Summers Night Dream'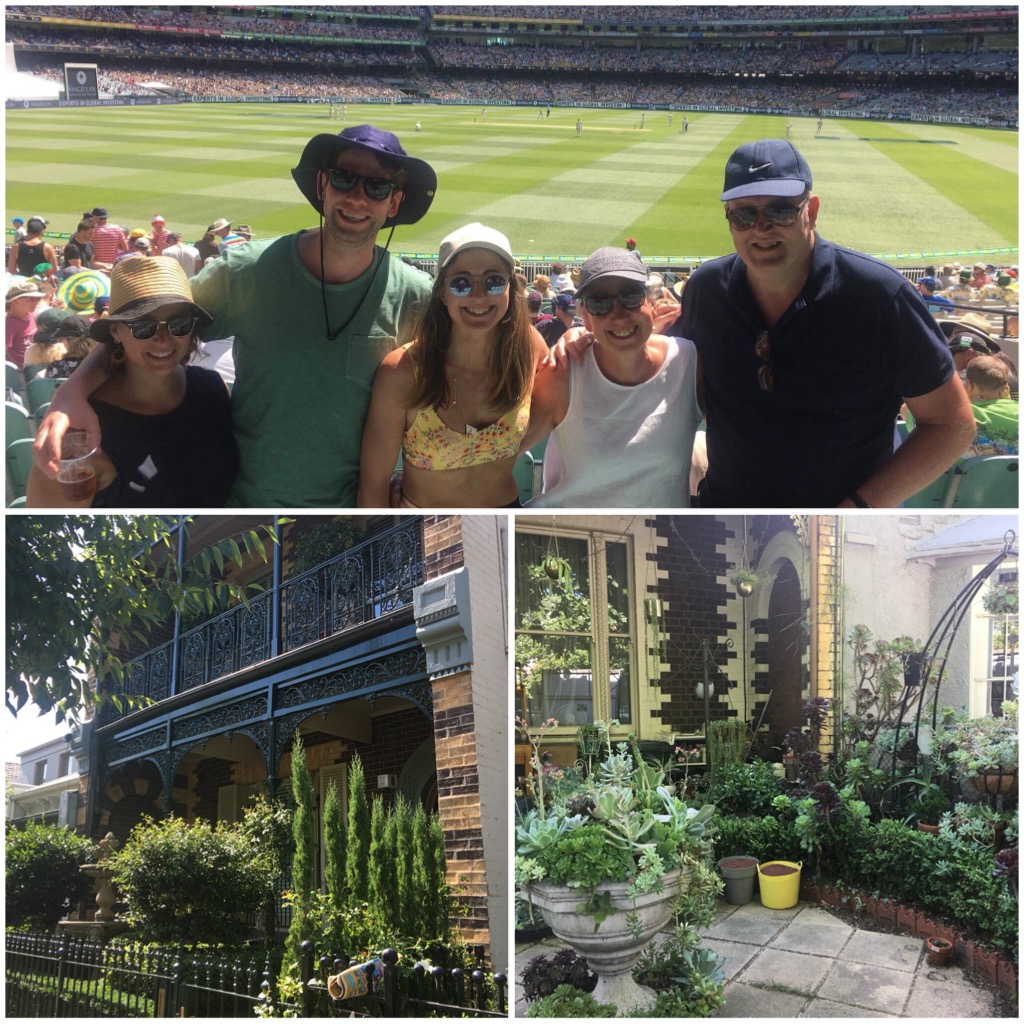 Our plan also included 3 nights in the region of Daylesford – 1.5 hours from Melbourne. It is obviously a preferred hop away from Melbourne city and offers many Hot Spring retreats in places like Hepburn where we stayed. Daylesford is a charming town with quaint shopping, very good restaurants, lots of walks  and nice visits like the beautiful Lavender garden property – planted around an original 1850's Swiss – Italian stone buildings.
Weather in Victoria at this time of the year is hot. We explored the parched dry countryside to places like Kyneton and Trentham – where we ate the best buns at a fantastic very busy local bakery. They are still using their 20 year old sour dough culture and baking in a woodfired oven built 1891, that can cook 600 loaves a time . These little towns, once on route to the gold fields are home to the cutest cottages and now the main streets are lined with artisan boutiques, cafes and smart restaurants.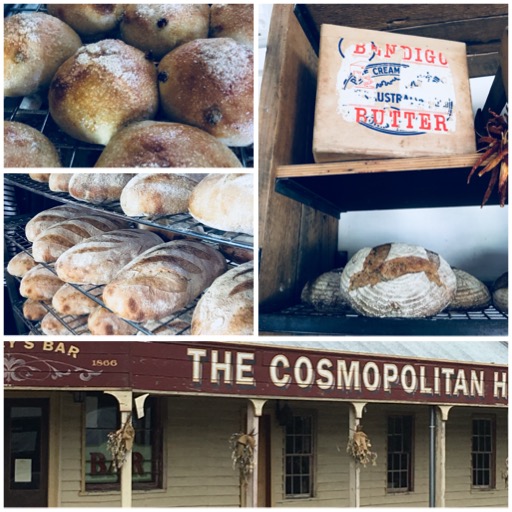 Our love of gardens meant a visit to the delightful garden of St Erth in Blackwood was a given. Here, they specialise in heritage plants and seeds and offer classes in garden techniques including espaliering and seed collecting.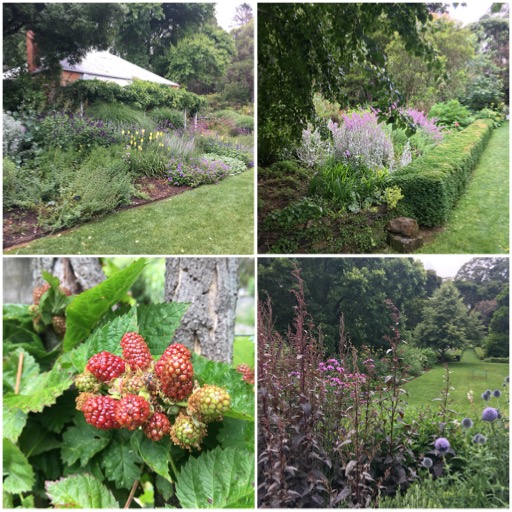 Many years ago I attended the Melbourne Master classes at the Melbourne Food and wine Festival. I never forgot the demonstration by Ella Wolf Tasker and in fact I have included a similar version of her pork hock terrine in our new 'Otago Fonebook.'
She owns and operates the famous Lake House in Daylesford. So you can imagine the smile our faces when Matthew and Kara's Christmas present was a degustation lunch on New Years Eve . The food, service, attention to detail in stunning surroundings made this a delightful very enjoyable experience – never to be forgotten.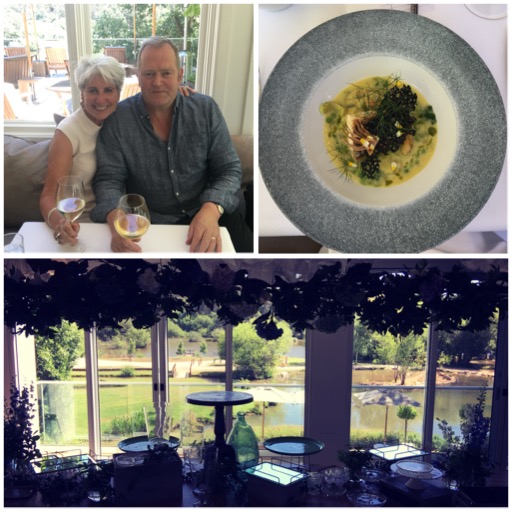 Returning to Melbourne for a night before heading to New Zealand gave us a chance to drive via places we had never heard of called: Clunes, Smeaton and Creswick. Although baking in the hot dry plains of the Central Victorian sun they showed signs of a bustling former life with beautiful buildings, many large churches and more cute cottages.
Another garden on our list was Lambley and as we literally passed the gate on our drive it was fortuitous and very insightful. It features frost hardy plants that require little to no water and is renowned as a benchmark in dry climate and sustainable gardening . Philip and I have a new project in Central Otago New Zealand and this was a very enlightening visit.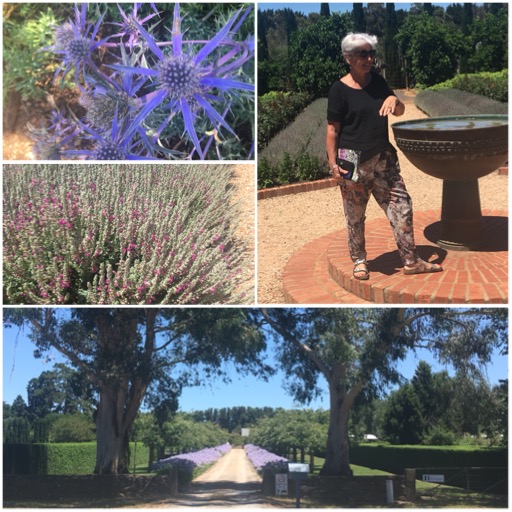 We had a short fun-filled visit to Melbourne and surroundings.Time with family and time by ourselves. We gained a new insight into Central Victoria and maybe I see a short tour coming on…
Happy New Year Everyone and Best Wishes for 2018