Its here in beautiful blue with gold printing
Otago Fonebook 1 was launched on Sunday with friends in one of Dunedin's oldest buildings  – Garrison Hall.
Since the very successful Dunedin Fonebook launched a year ago  Michelle and I felt our City and environment deserved more and especially wanted to include all the beautiful interesting places to visit within a days drive and must not be forgotten.Michelle carted her family out on many many Sunday afternoon drives and with her artistic licence has filled our little Otago book with stunning images and certainly captured the mood and atmosphere of our seasons throughout the year.
I have included 8 recipes which I think represents some of the huge wealth of food choices in our region. From seafood caught in the Otago Harbour and off the coast by the Harbour Fish boys, Havoc Pork and Merino Lamb from the Otago Farmers Market, Beef from Silver Fern Farms to Oamaru's delicious Whitestone cheeses and now our famous Dunedin Ocho Chocolate. Michelle did have my arm up my back to include Southern cheese rolls and somehow I think they will be a good staple .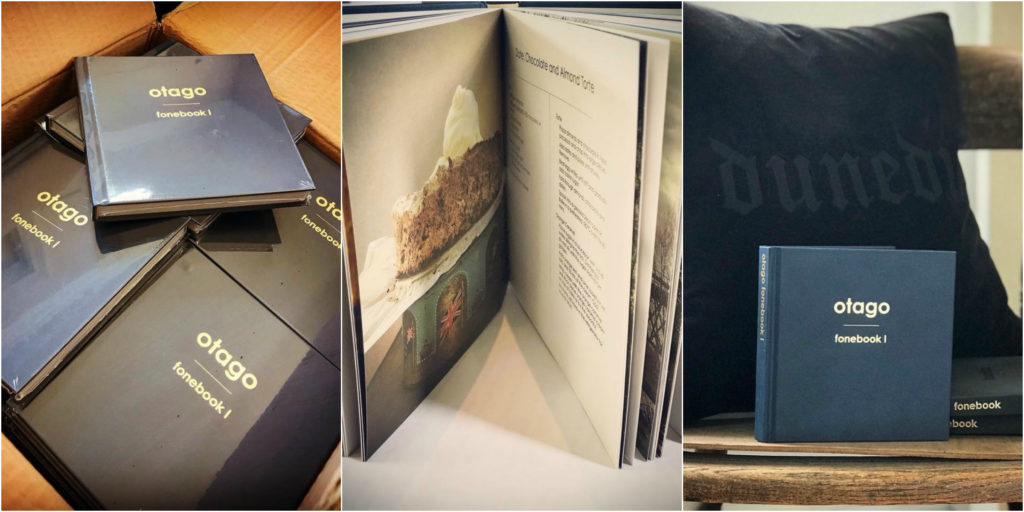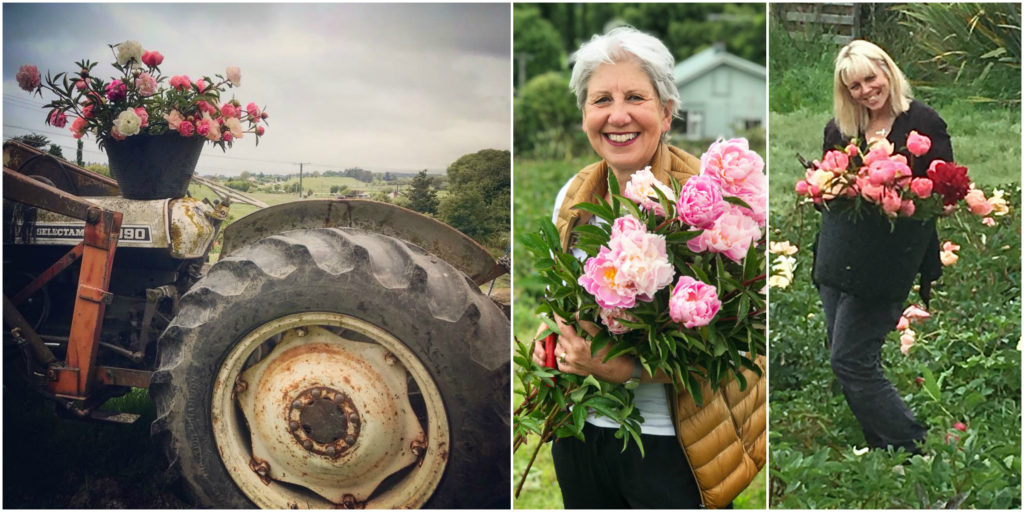 My Favourite morning of the year is being let loose in Geoffs peony rose patch in Wakouiti picking all the open blooms that can't be sold. Michelle' didn't want to miss out this year and her truck was filled with buckets, bursting with red, pink and white peonies and along with solomon seal filled 4 huge urns borrowed from the orchid florist.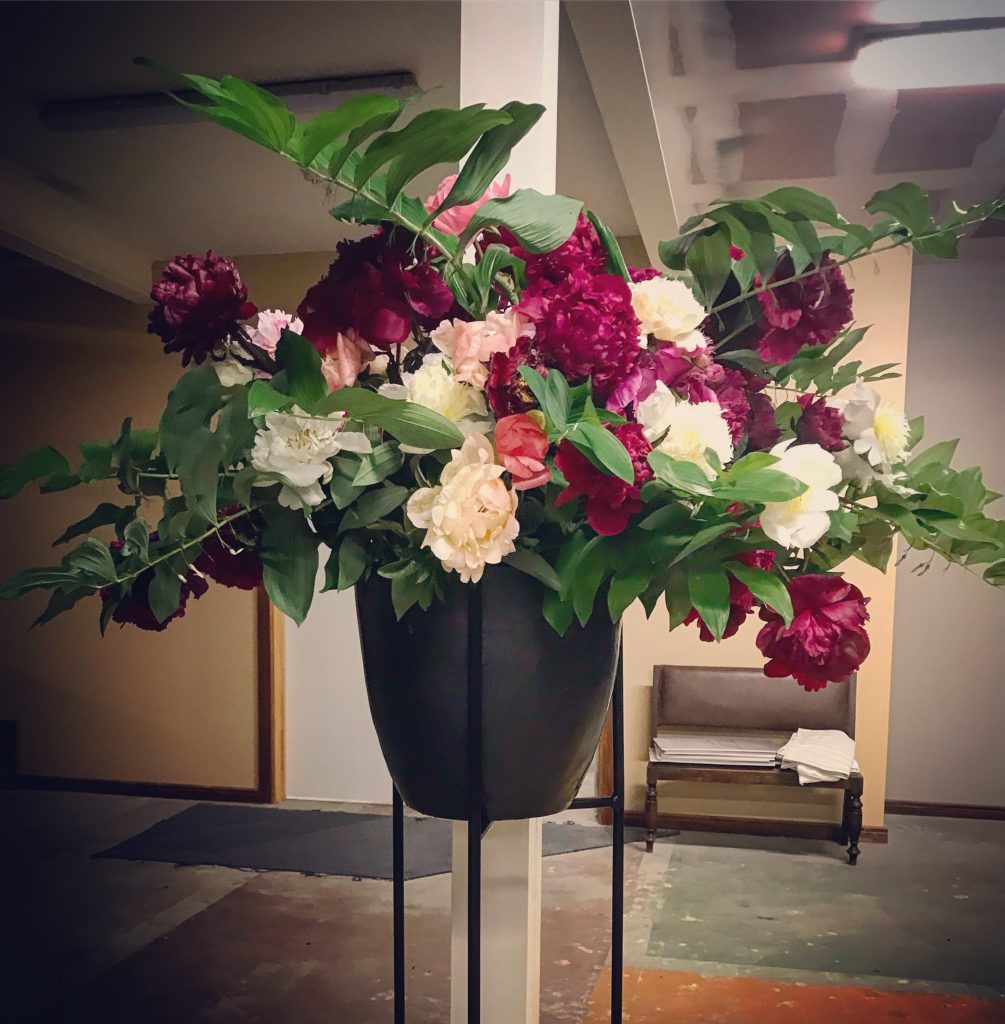 A car park is not your usual venue for a book launch but this car park is very special and unique. It is built into Bell Hill and the Phonolite rock is a feature on 3 sides of the carpark. Garrison Hall was built in 1877 by Mason and Wales, the fortress like exterior has had has had a long illustrious history – including once being Dunedin's major entertaining venue, University graduation and capping site, home for television production and documentary making, sports hall, lecture theatre and not forgetting its original use as headquarters for the Otago militia.
.
Michelle and I can't thank William Cockerill and Octa enough and we felt privileged and honoured to launch our Otago 1 book in such a prestigious significant site.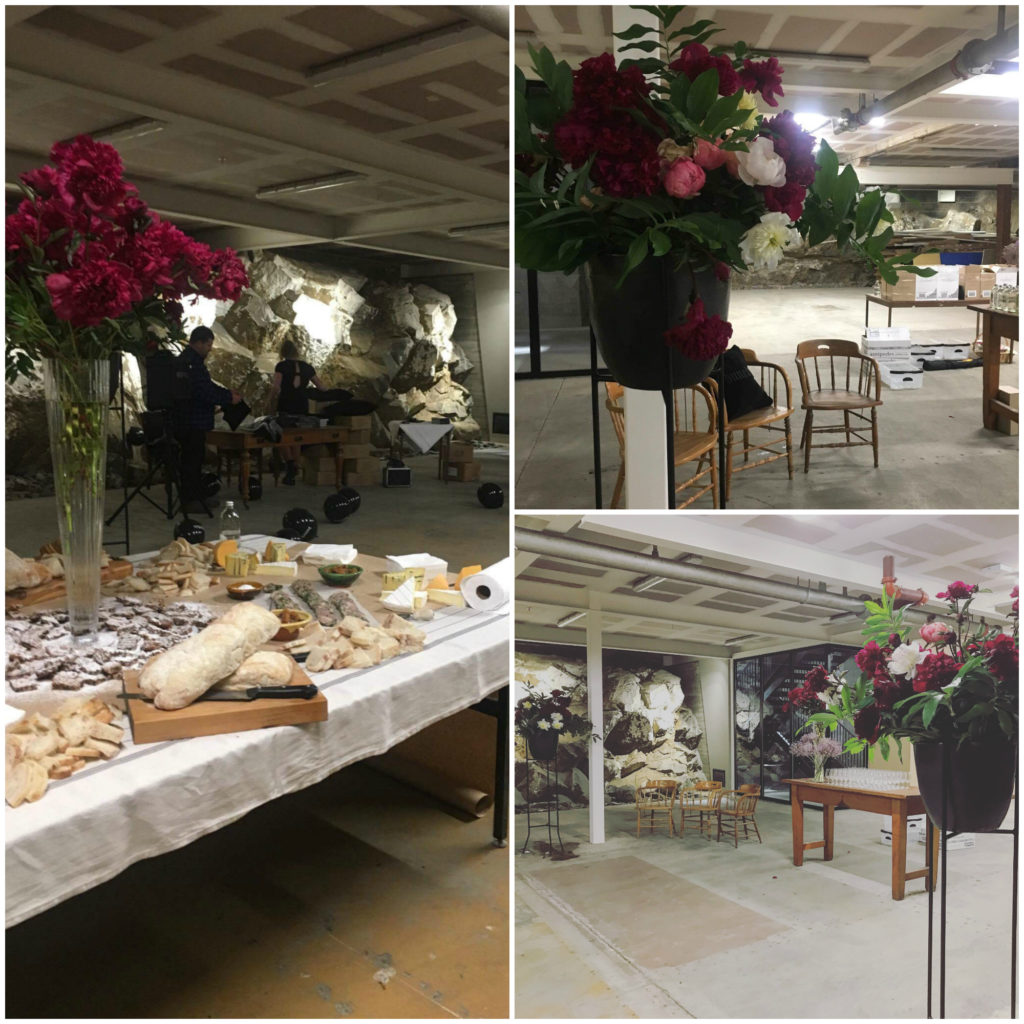 We live in a beautiful region and it is right in front of us and all around. Our little book is to pay tribute to those wee places some us only get to pass through and see Dunedin through Michelle's clever artistic photos. We want this journey to be a celebration and for you and to share with friends and family who have lived, worked and loved Otago.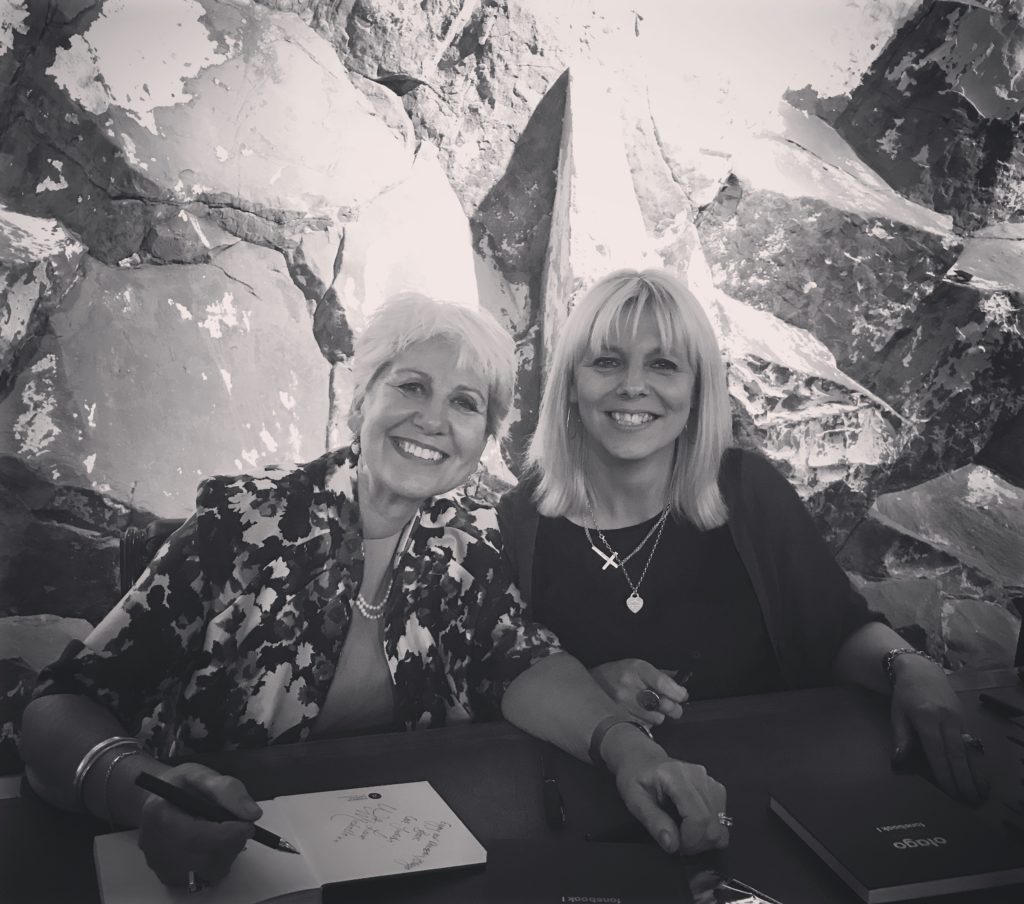 Otago Fonebook 1 and Dunedin Fonebook are available at all major book shops and many gift shops including Moi, Made and Found, Toitu, Art Gallery and of course direct from us.
Judith Cullen – Judith@judith-cullen.com
The Artists Room- Michelle  – michelle@theartistsroom.co.nz
Along with our black velvet 'Dunedin embroidered cushions and Gasses/Phone wipes featuring a selection of Dunedin Photos we reckon we have the perfect small gift or stocking filler..