Just over an from our home base of Yvoire on Lake Geneva are the French Alps, which are covered in ski fields in the winter and beautiful villages with exquisite wooden cladded chalets. Each year we always enjoy a mountain lunch experience at Le Bettex over looking Mt Blanc and the following day a picnic lunch beside the gorgeous Lake Annecy.
Both days provide a chance to become familiar with food available to the French on a daily basis and provide an opportunity to look and buy.
The first stop on the way to our mountain lunch is at a supermarket in Sallanches and apart from the TV's, clothes, toys and electrics etc, the fresh food, chacuterie , cheeses, meat, seafood and bread is incredibly extensive. It's surprising how a walk through a supermarket can  provide you with an indication, not only of the local food choices but obviously the cuisine and culture of the region. It was nice to know the good old Savoy cabbage's history evolved from this region. Terrines and pates are sold by the slice from very nice terracotta baking dishes and are available at any charcuterie counter, along with a wide range of hams, air-dried meats and salamis.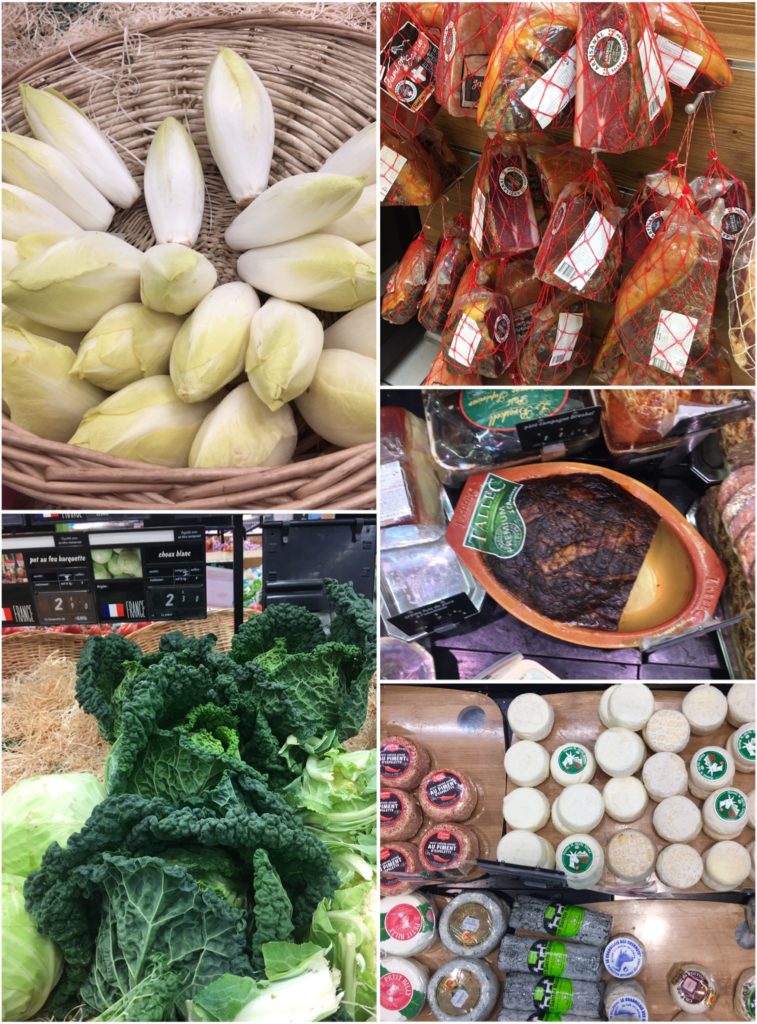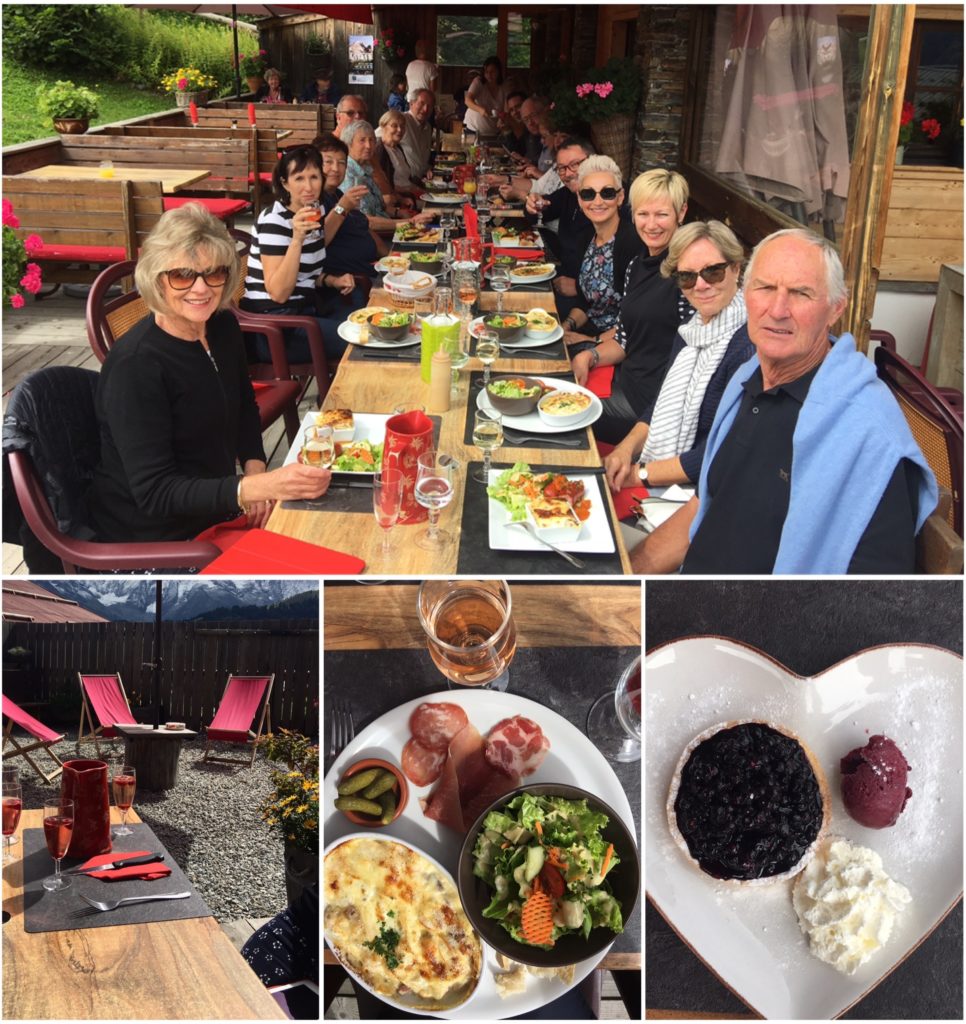 On the other hand markets are held in Villages on certain days during the week.The Annecy Market is always on a Tuesday and vendors line the narrow streets in the old medieval part of the town. Everyone had to buy something to contribute to a picnic lunch under the trees in the park.
While I was standing in a long queue waiting to purchase a slice of terrine and pate. I got to observe what the locals were buying and they were very fussy if the product wasn't up to their standard. An old man in front of me had a long list and it was a good lesson in patience as no one was hurrying. The perfect espresso is hard to find in France and I just don't understand how it can be so different to Italy. However, I was amused by this cute little puppy  asleep in its basket on the counter of  the coffee vendor. But, sadly once again the coffee was average. I would loved to have bought a bunch of flowers full of colourful zinnias but it is one purchase that is difficult when you are traveling.
Our picnic lunch selection was enormous. Everyone excelled themselves with  a huge variety of cheeses, foie gras, meats, breads, salads, olives, radishes, heritage tomatoes, figs, myrtles, strawberries and grapes. Even a plate of hot roasted potatoes!! Charles provided Aperol Spritz, so really we didn't lack for anything other than a few deck chairs.
We even had enough for lunch the next day in our hotel garden after a morning visit to Geneva.  The sun was out and the temperature was perfect for a relaxing afternoon around the pool. Yvoire is a small medieval village and one of our highlight meals is on the balcony of the restaurant Lac Leman overlooking the impressive architecture towards the lake eating fried lake fish and chips.Timing is all important on tours and meals here take time. Nothing is rushed, dining starts at 7.30 earliest and there is always baskets of delicious French bread. Its a good lesson for us to embrace the French style of eating out.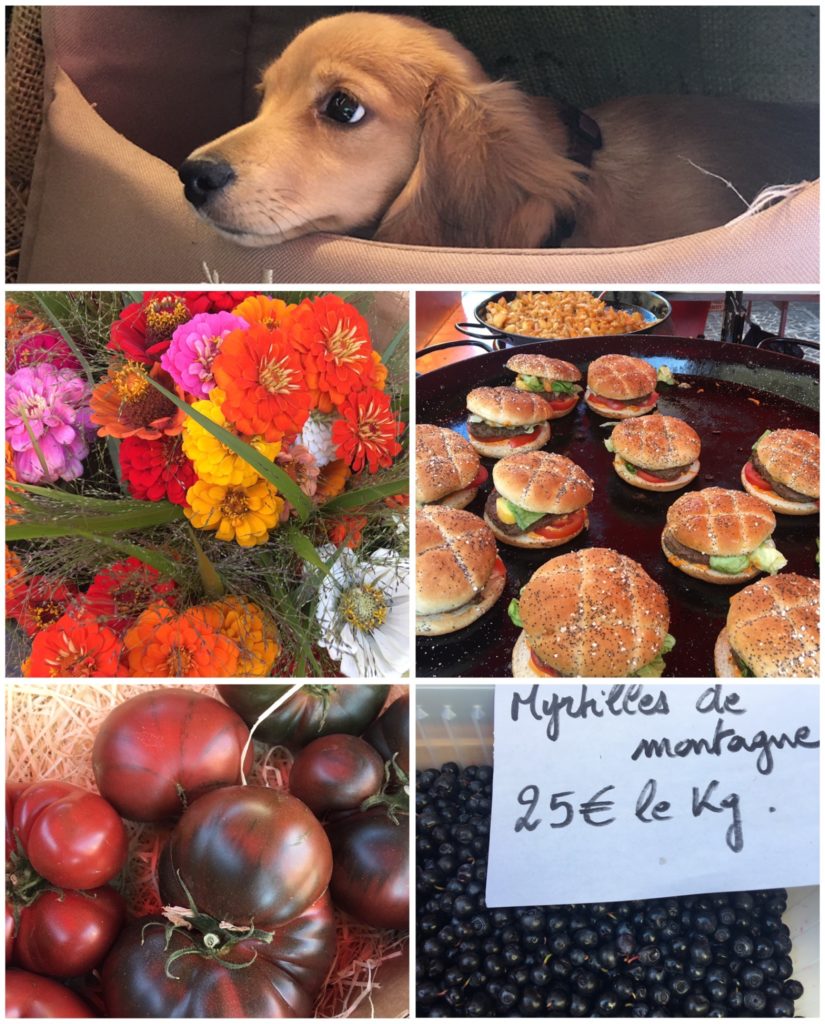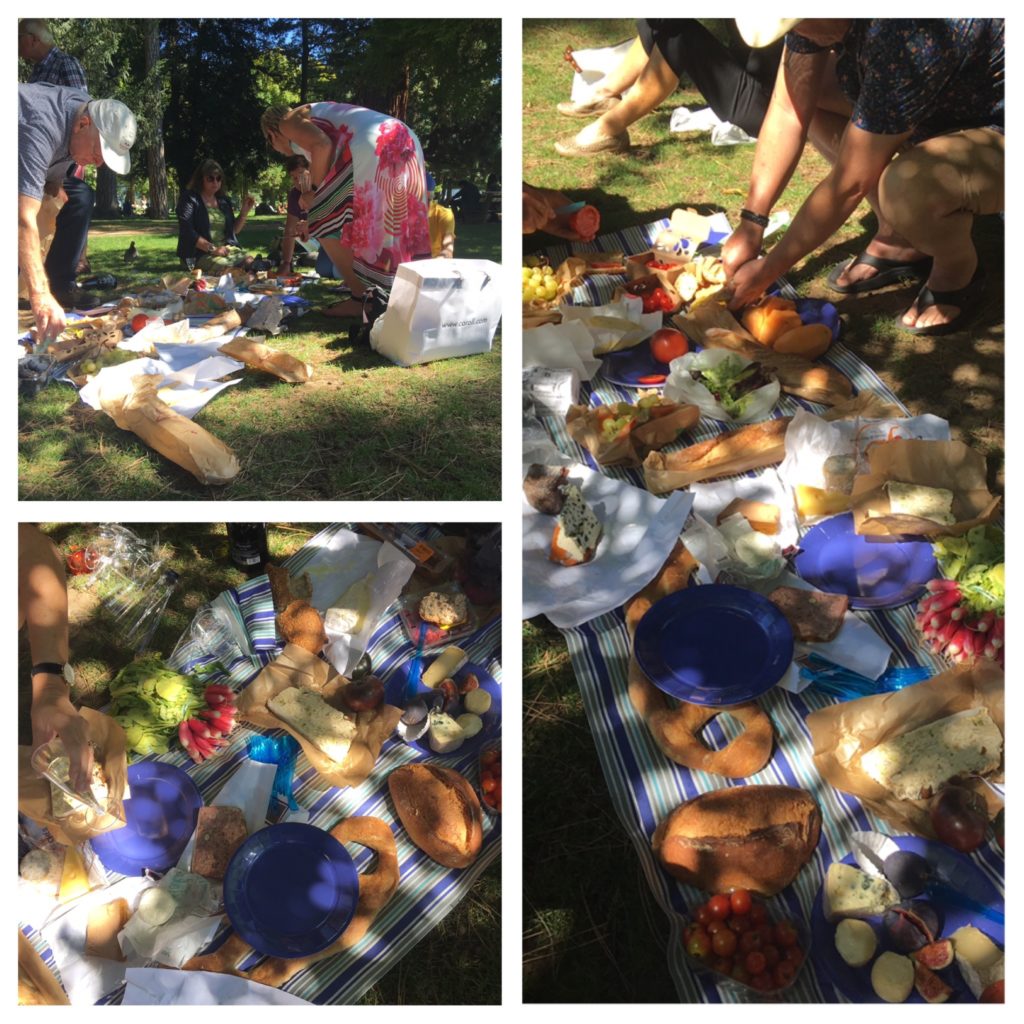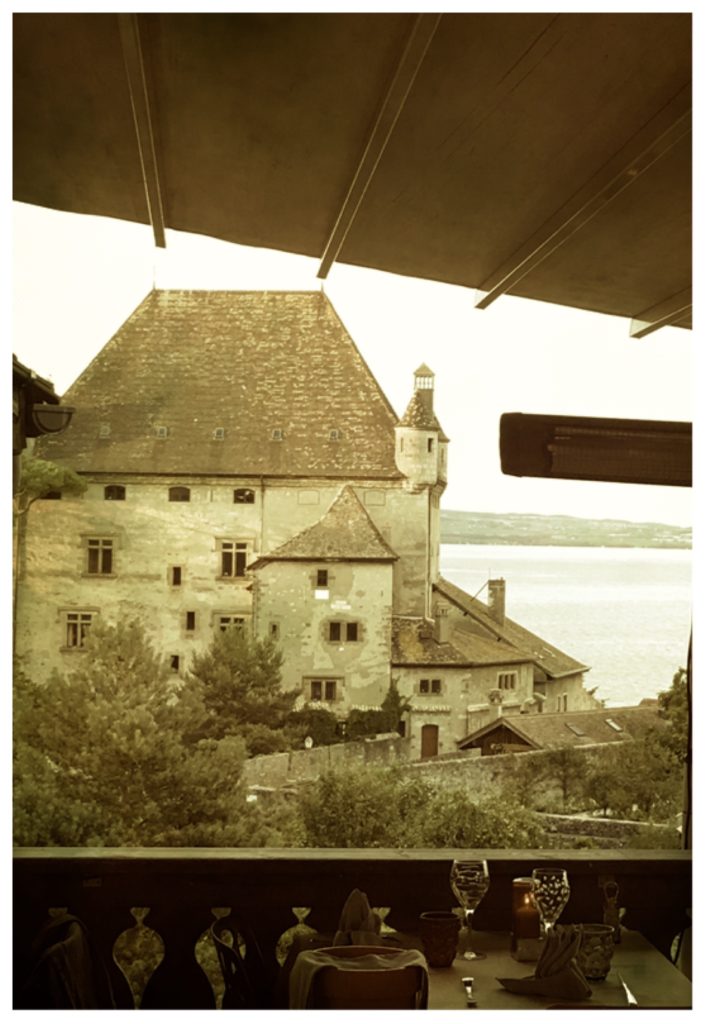 Augage