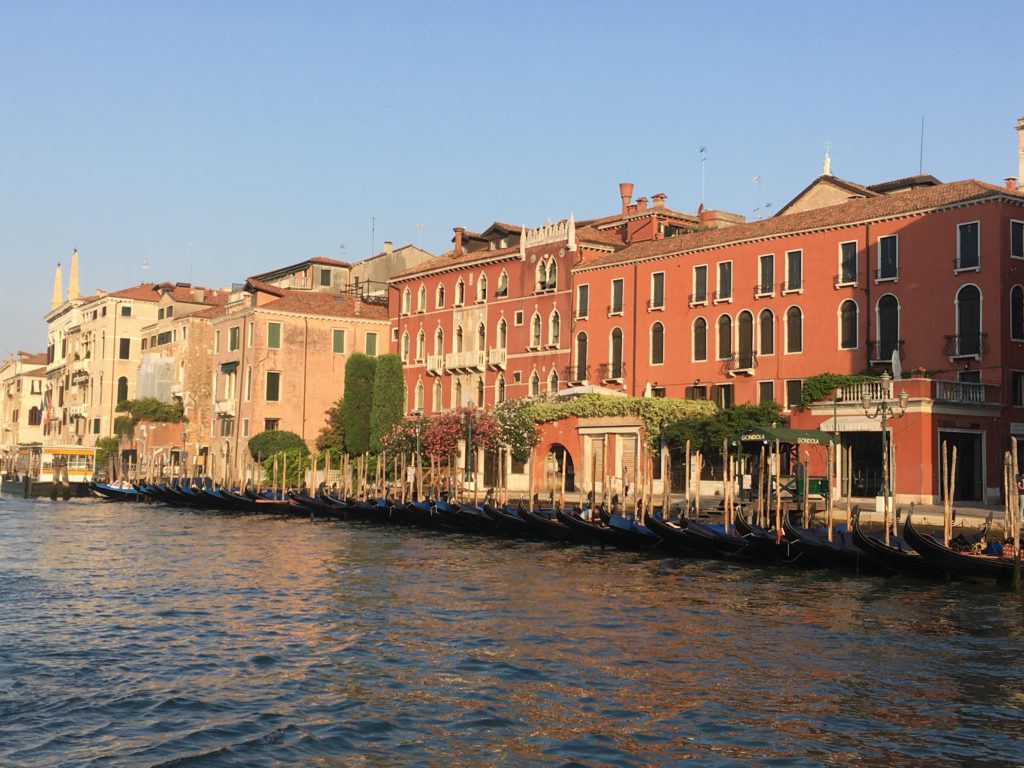 Life in Venice revolves around everything arriving on the water by boat and departing on water by boat. Although there is an island which does grow a substantial amount of fruits and vegetables – especially the little purple artichokes. Hotels, restaurants, bars ,cafes and locals depend on the hundreds of vessels bringing produce, meat and fish daily, selling it at the Rialto Market or even canal side boats which provide the best of seasonal fruits and vegetables to locals  and of course supplying the local supermarkets doted over the city.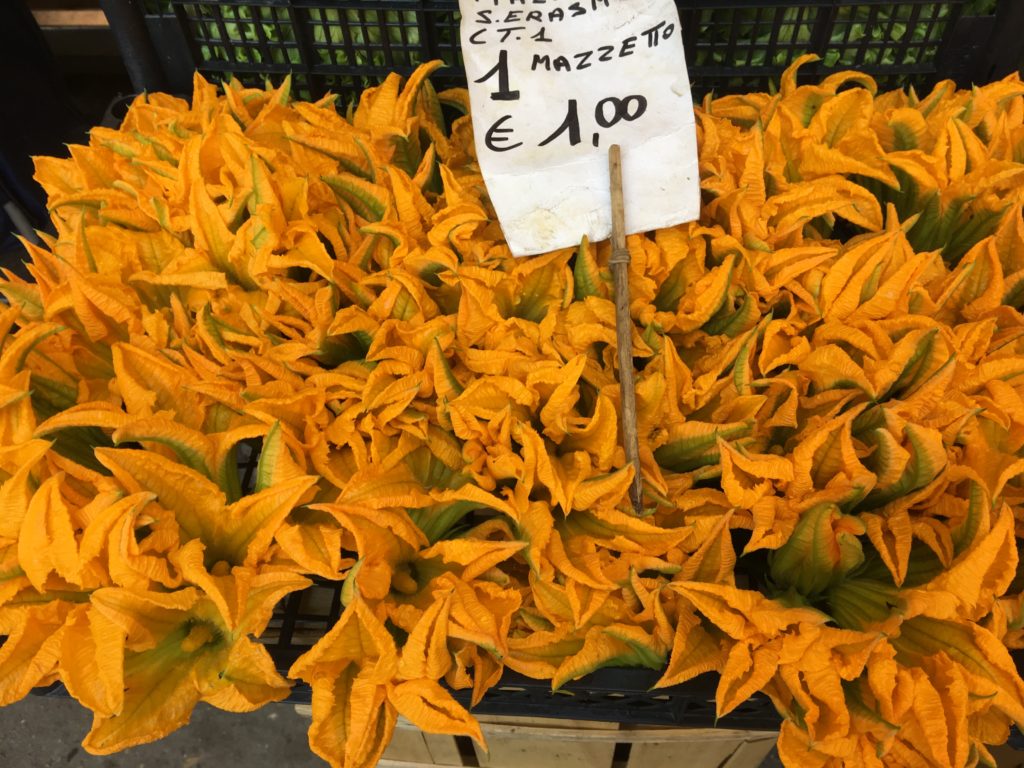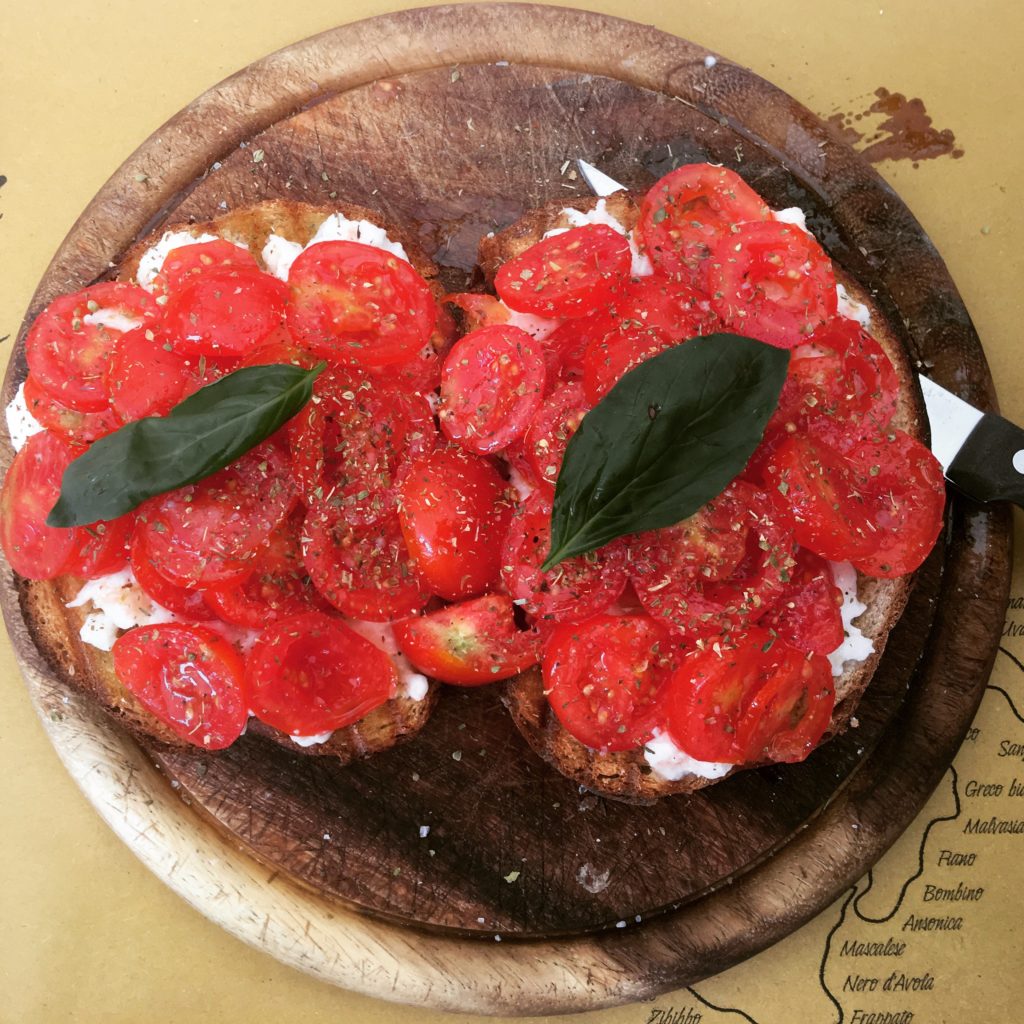 3 Days in Venice with my tour groups means you can't rely on just popping in and ordering dinner for 16 and in reality even by yourself researching and booking is advisable.
Local, regional delicacies like Fegato – Liver / Fritto Misto – Little Fried Fish / Risotto with Black Cuttle Fish Ink / Sea Bas or Prawns are all consumed with the famous local Prosecco.  The Veneto hills are carpeted in  grape vines  all producing evidently the worlds most popular sparkling wine.
This year we had a brief visit to a charming little wooden 'villa' set between rows of grape vines ; where you eat the bread, salami, cheese and tomatoes, drink the prosecco and enjoy the unique special location. Everything is provided in refrigerators and you leave a donation. Groups were enjoying their own picnic in the vineyard, sitting looking over the hills and the many wineries and probably there for the day.
I get to choose group meals on tour and our long lunches from Venice are always exceptional. First night dinner in our local Campo San Barnaba is a 2 minute walk from our hotel and the perfect start to introduce simple Venetian food, after the long haul flights from New Zealand.
Day 1. Carprese Salad / Melon and Prosciutto / Gnocchi with Fresh Tomato Sauce / Fritto Misto a choice of desert.
Day 2. Sitting high on the terrace in the picturesque historical village of Asolo at Hotel Al Sole where lunch is always outstanding. Our long table was beautifully set with colourful Murano glasses , thick linen and white china.  The slick operation of Elena and her team ensured our lunch was faultless and beautiful. Effortlessly lunch goes by too quickly, although this year the heat accompanied by Veneto wines meant a few more hours relaxing would have been nice. We started with a crumbed large prawn in bean soup , followed by scallops in black squid ink ravioli, salt crusted sea bass and tropical fruits with the most sublime mango sorbet, ending with espresso and petit fours. Very special and a huge treat.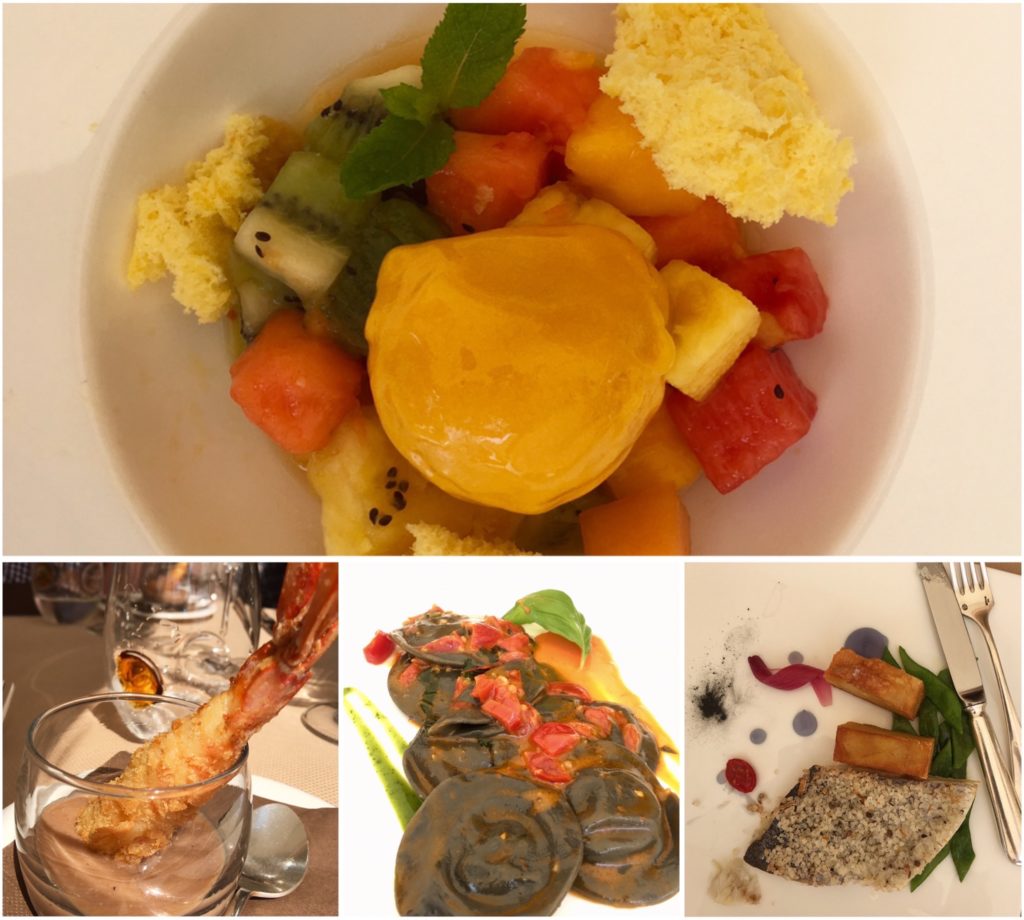 Day 3. Our day on the Lagoon was in a private water taxi with my best local guide Cristina. A few years ago she recommended Ristorante D'Avola on the Island of Torcello  for lunch and now they love my New Zealand group arriving each August. It was hot and sultry, but sitting in the restaurants large logia with our own outside fans made lunch very pleasant and comfortable . The second Italian long lunch in two days was once again delicious with an unexpected plate of stuffed zucchini flowers to start and a traditional tiramsu to finish.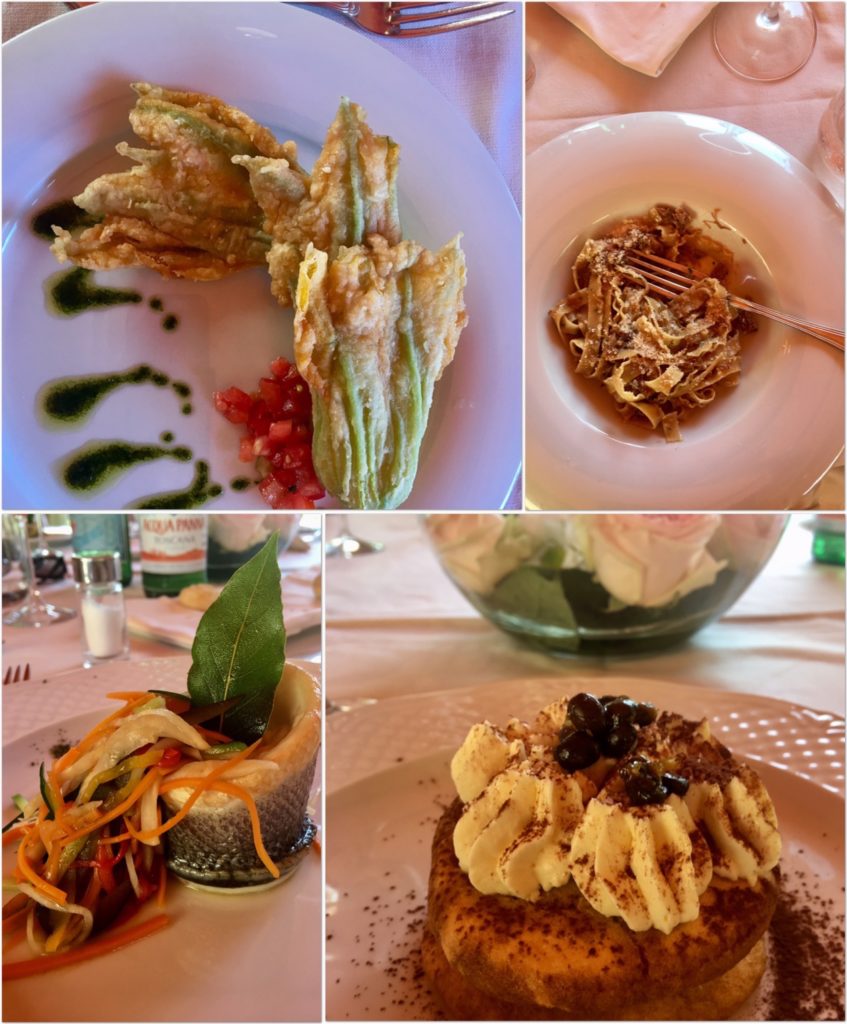 Venice never fails to impress and good food choices certainly helps.