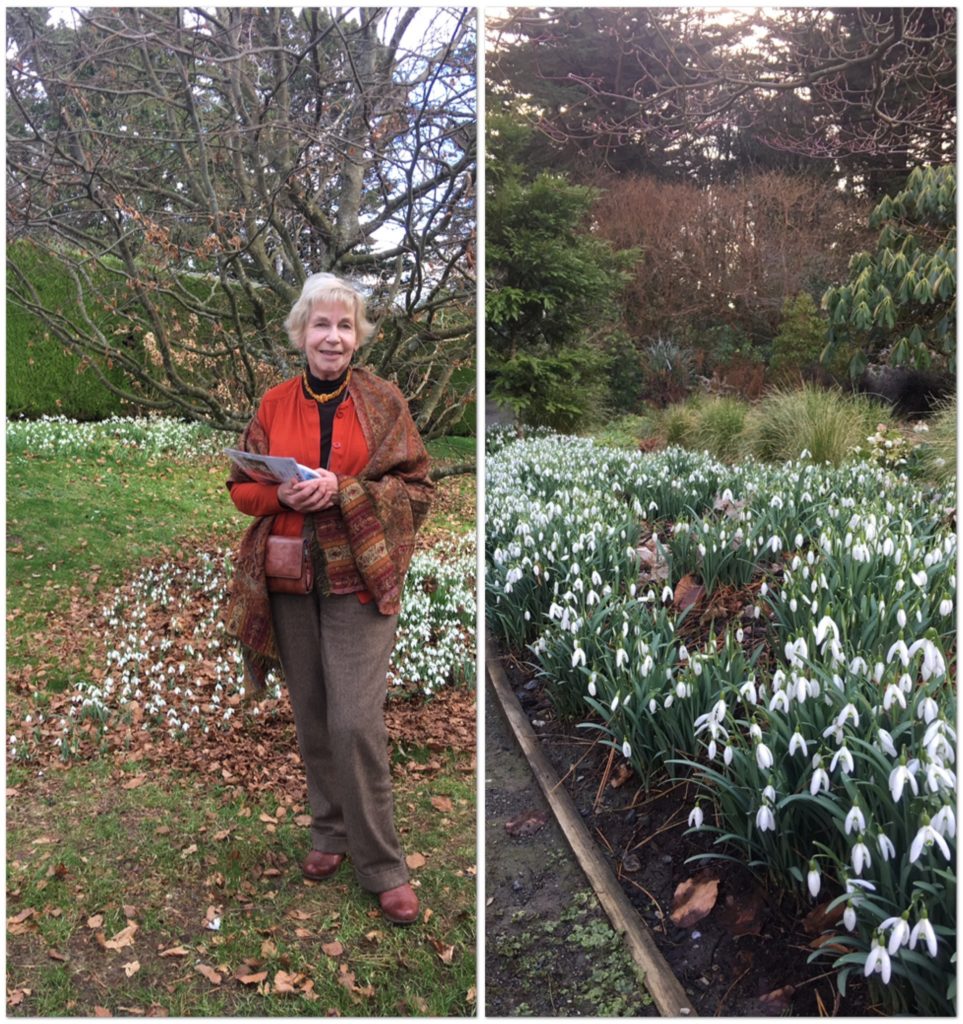 I depart on my Italy / France tour in a day and I am going to miss Larnach Castle's Snow drop day on Sunday. Margaret Barker the doyen of gardening and creator of the magnificent gardens surrounding the castle invited me for a coffee and to view her stunning nurtured spreads of Snowdrops.
Described as …. Snowdrops are some of the earliest bulbs, and flowers in general, to bloom in spring. Galanthus nivalis is the most common species, and its cultivars are the most commonly grown snowdrops on the market. They are reliably hardy and perennial. They grow to 4 inches tall and wide and flower in mid- to late winter, long before most other plants. They are the first sign of spring around the corner. Flowers are nodding and white.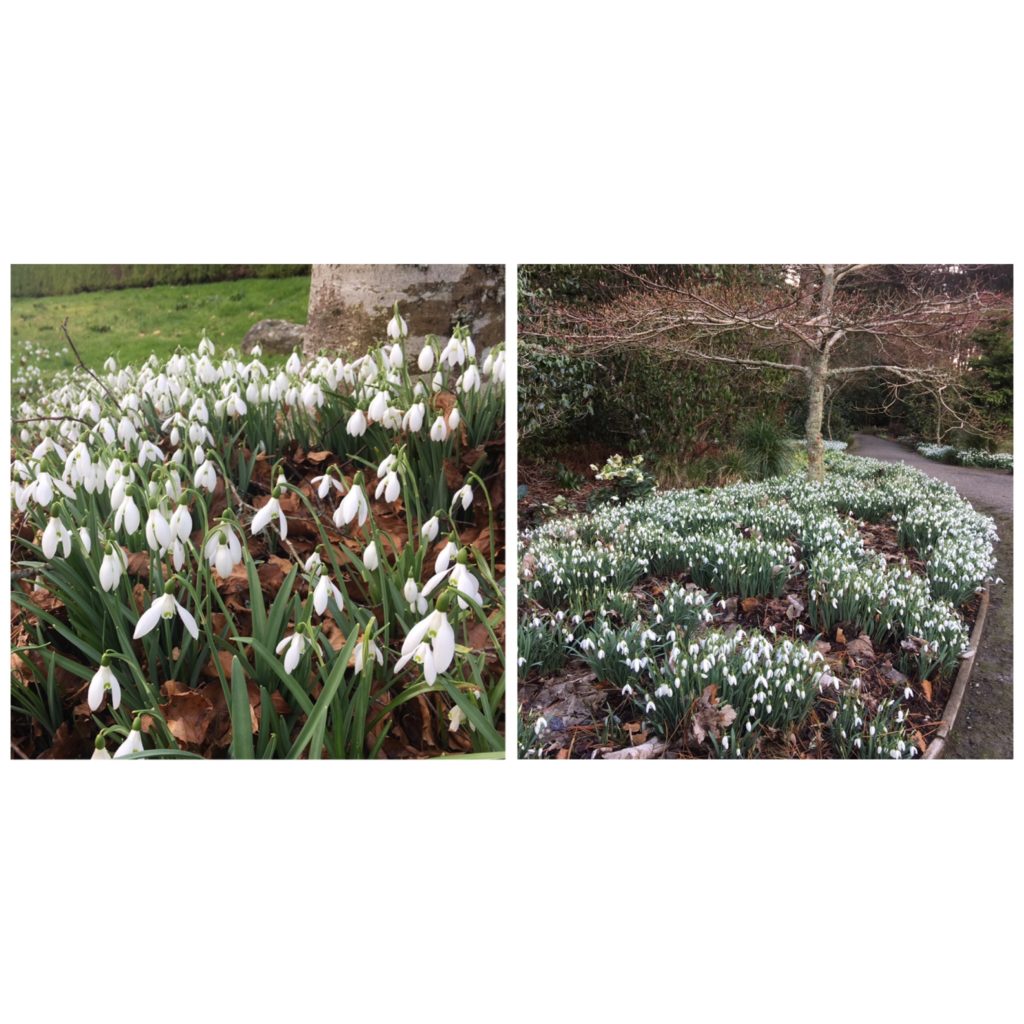 I  have my own incredibly small patches of bulbs and I'm waiting the 5 or so years it takes for them to bulk up. Margaret is dedicated and driven and after patient hours of work has achieved the most beautiful stunning drifts of snowdrops. It's a Dunedin treasure and visiting her snowdrop day on Sunday is a must. What better way to celebrate the beginning of Spring with a lady so passionate about Galanthus.