Highland countryside is nothing more than spectacular and at times can be very confusing to know which loch you are traveling beside and which pass you are traveling over.  As we drove up Loch Lomond, past the top of Loch Long, over the famous pass 'Rest and Be Thankful' (stopping at the viewpoint where you can see the old valley road) to Loch Fyne – famous for oysters. Some managed to enjoy these beauties for lunch in Inveraray. Others used their time to visit the grounds of Inveraray Castle, which has been the seat of the Dukes of Argyll, chiefs of Clan Campbell, since the 18th century.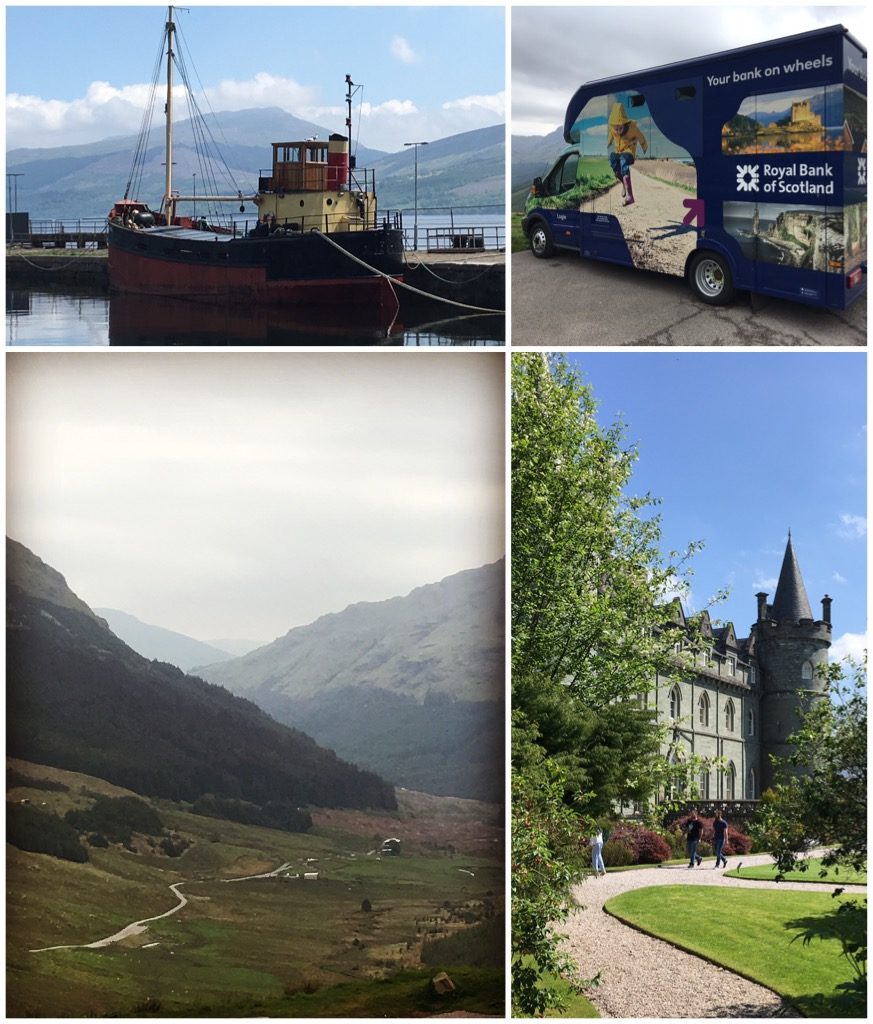 The coast here is all about fishing and seafood and harbour villages like Lochgilphead have stacks of fishing nets, cray pots and boats lining the wharfs. This is the Kintyre Peninsula and instead of traveling the long road around the Mull of Kintyre we headed across the peninsula following the 16km Crinan canal which basically is a shortcut for yachts and boats who also don't want to make the long journey. It was a beautiful calm day and Crinan at the end of the loch was very pretty.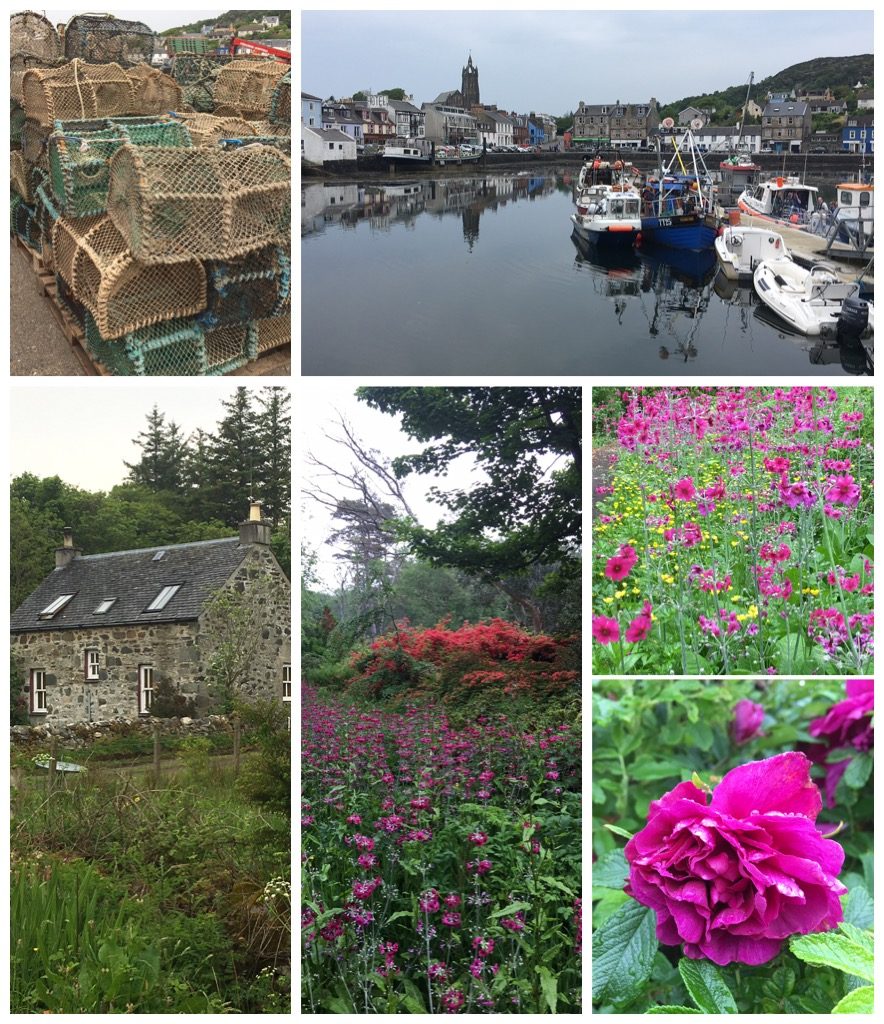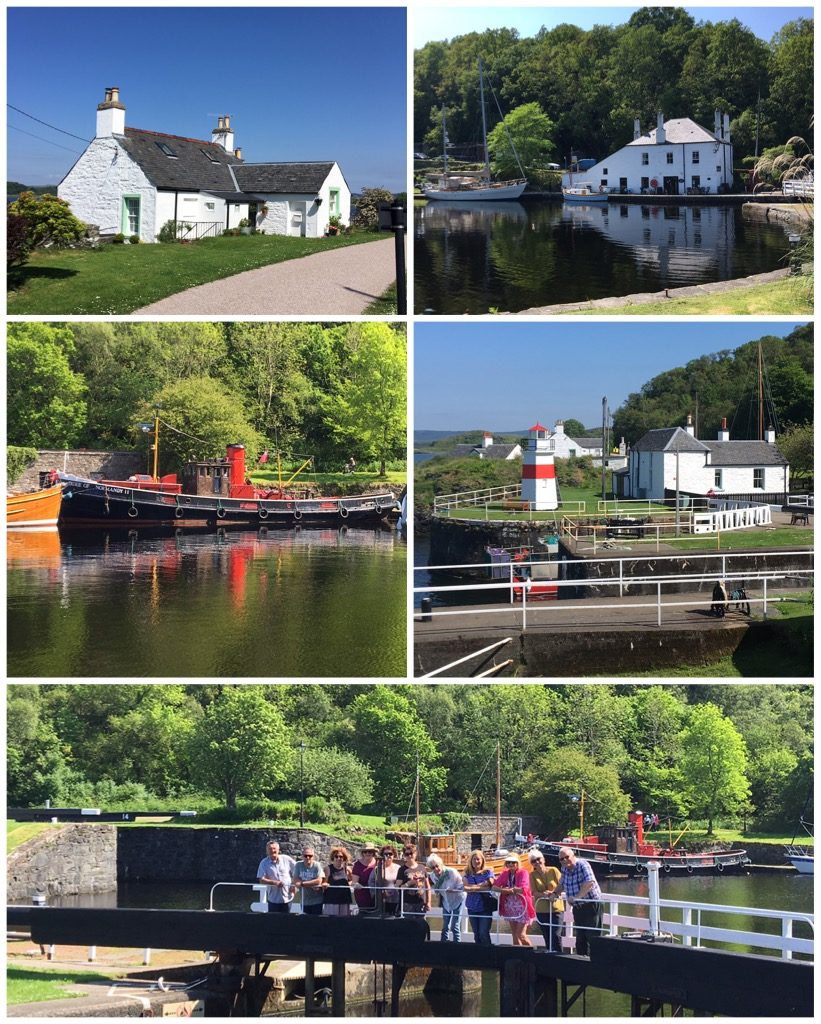 Before arriving in Oban which is our home for the next 3 nights, we had a brief stop in Kilmartin. Where 5000 year old archaeological remains of  standing stones, temples and burial cairns sit in the middle of  working farms. We walked through a sheep paddock careful not to touch the stones which is meant to be very bad luck.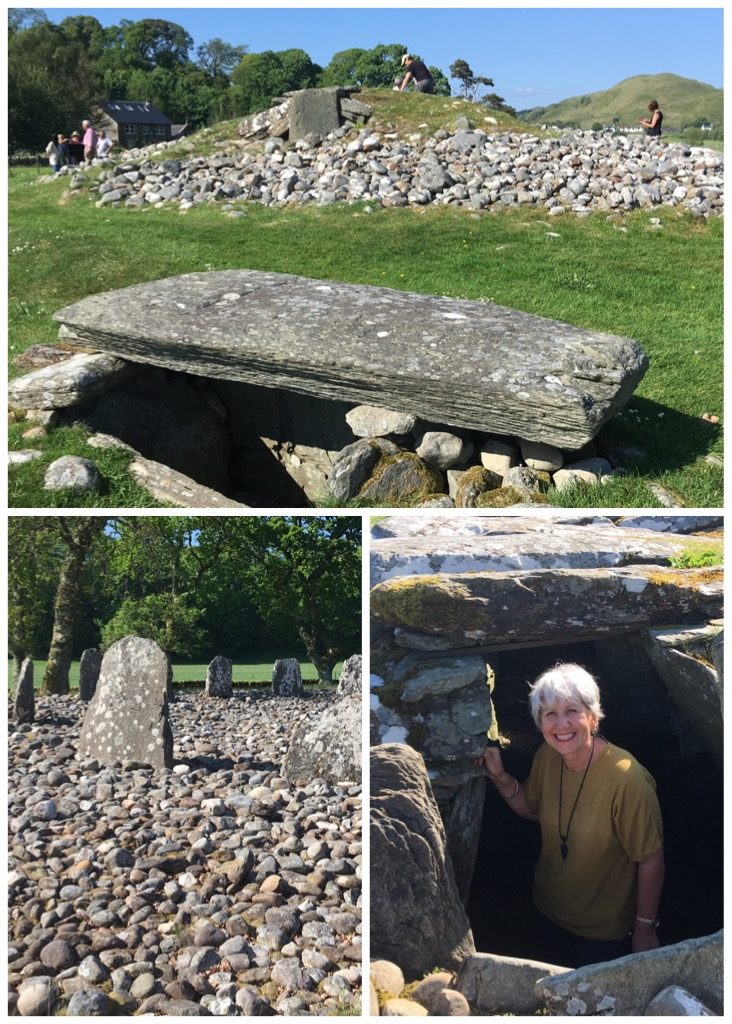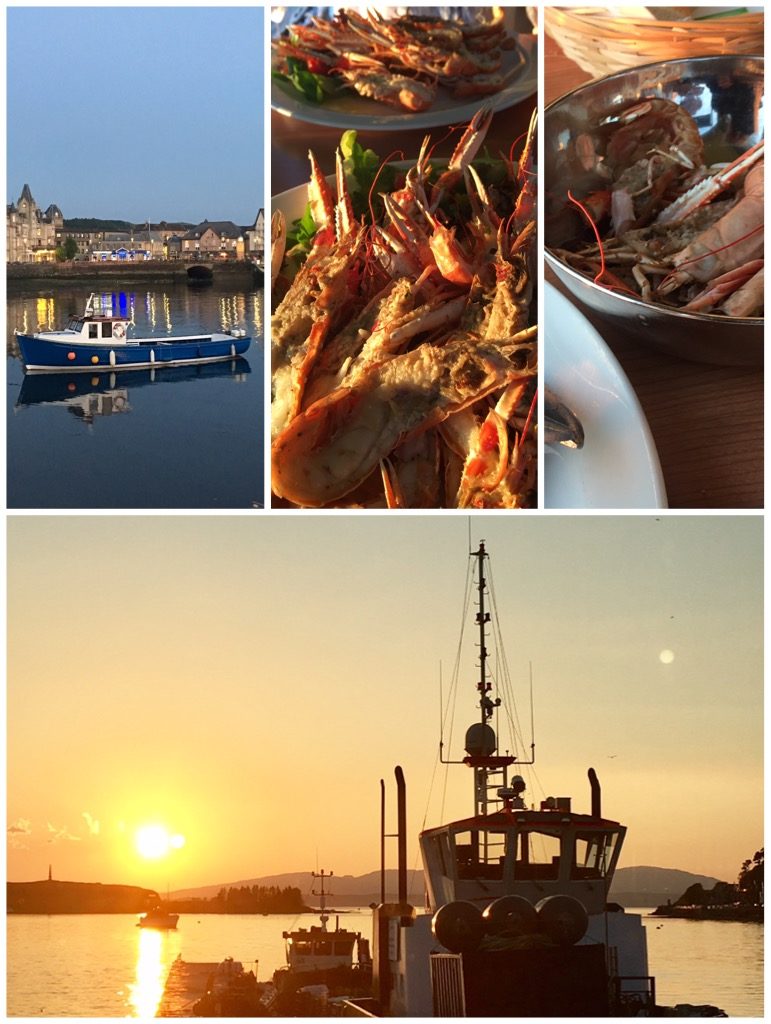 Oban accommodation is at Graeme Strachan's charming Glenburnie house where we have the large Victorian house  to ourselves. Decorated with great style great most had a view of the busy Oban bay and the many ferries coming and going from the Isle of Mull and the Western Isles. The following day we had a full day on Mull and after a rather slow ride on basically a one way road with lots of passing bays,we crossed another small ferry to the tiny island of Iona. It was here Christianity was founded in Scotland by the monk St Columba. Visiting the historic Abbey is imperative and we enjoyed a quiet long lunch in the sun soaking up the atmosphere.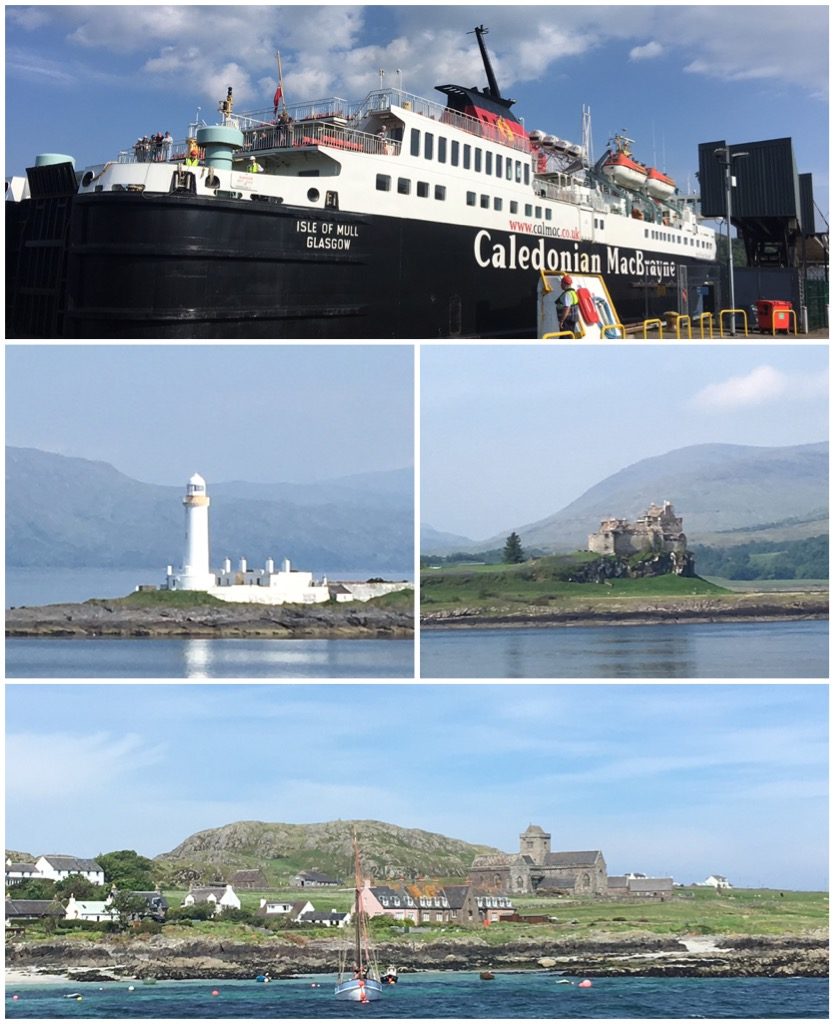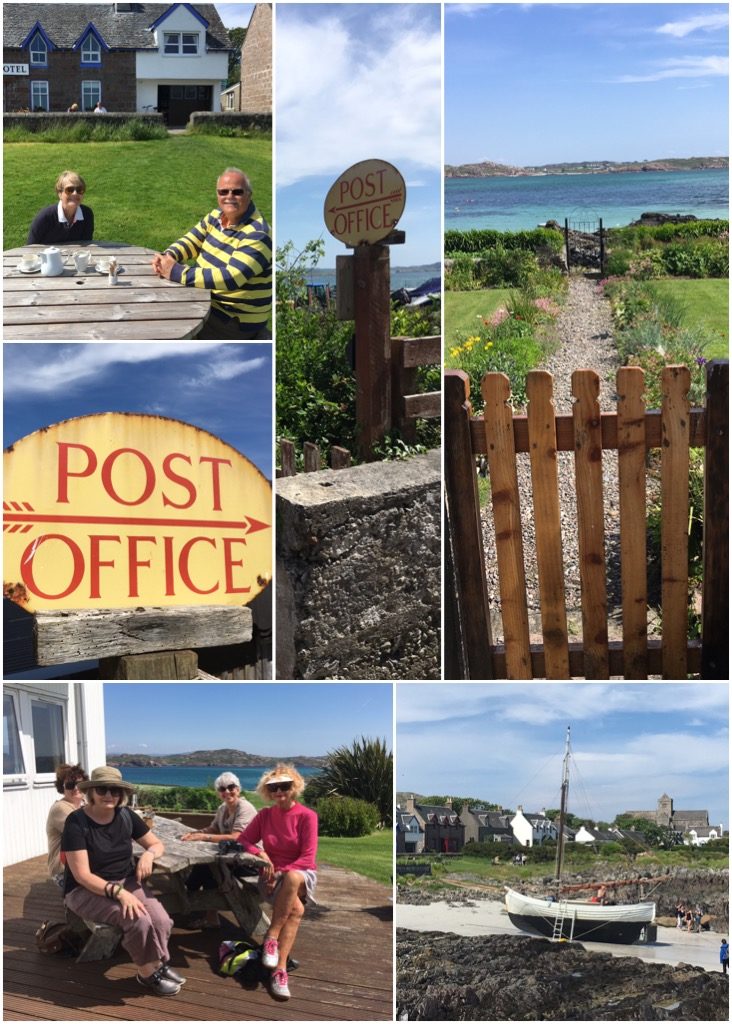 To end all fun days you have to have a fun night. Oban is the home of the famous Green Fish Shack and they make up platters to take away. Early in the morning before departing for Mull I ordered 8 deluxe seafood platters. Graeme kindly picked them up and dinner in the dining room at Glenburnie house was finger licking delicious and certainly loads of fun.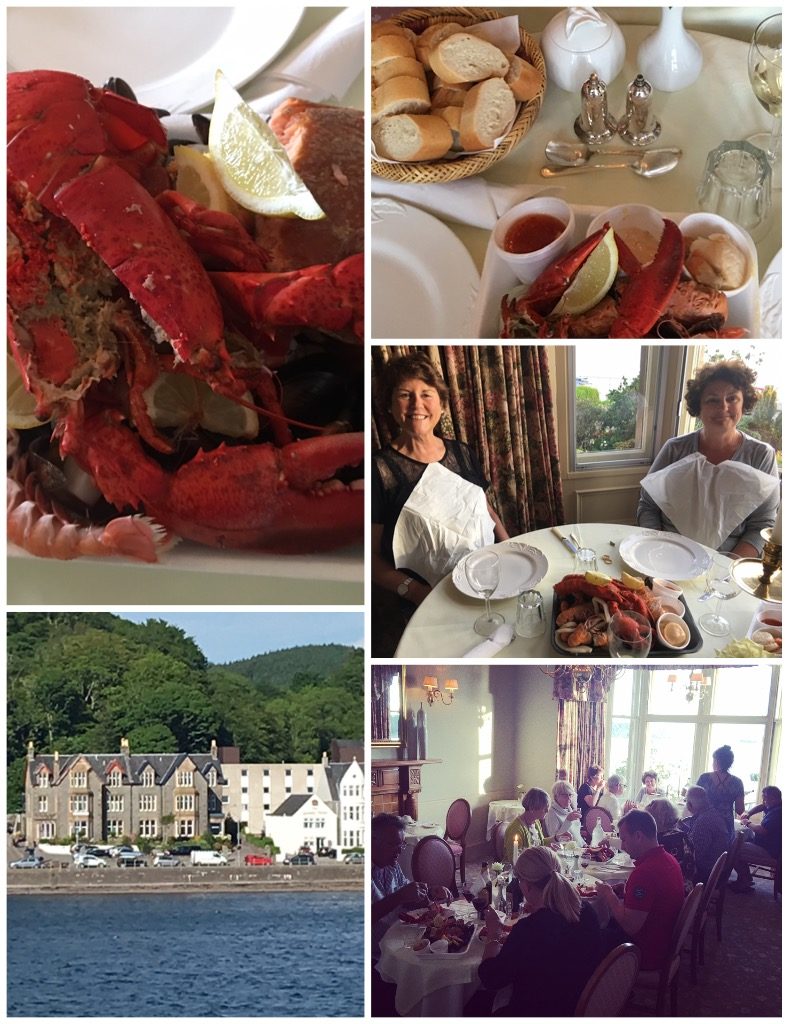 Many people think my tours are all about Food and Cooking Classes. Well having my dear friend Charles with me as guide extraordinaire means history, stories and anecdotes and quirky facts are always included and my tour groups are so lucky to tap into Charles's knowledge. Of course food in the form of fabulous meals is very important and visiting stunning gardens a must. Our last day based in Oban included another ferry crossing. This time to the cute island of Gigha, south down the Kintyre Peninsula to the famous  'The Boat House' restaurant. The food was superb. From classics like Cullen Skink, Oysters, Scallops, piles of Langoustines to delicious a seafood Risotto and locally caught fish of the day.Once again we were wowed by the food and iconic surroundings.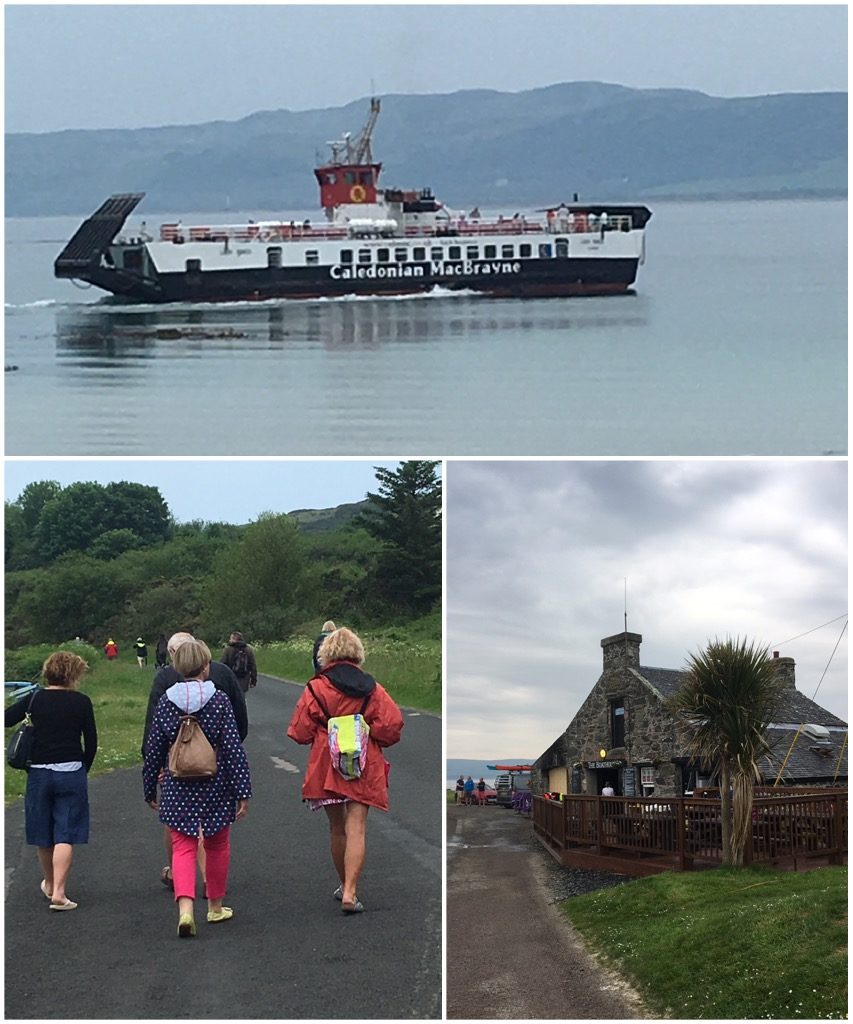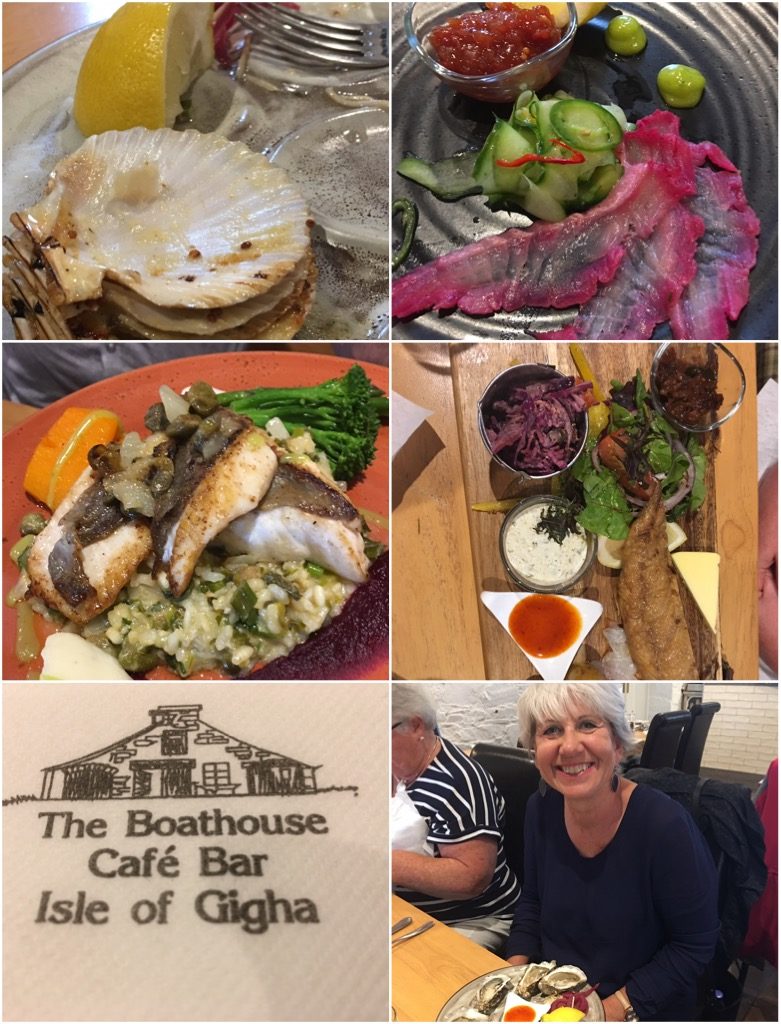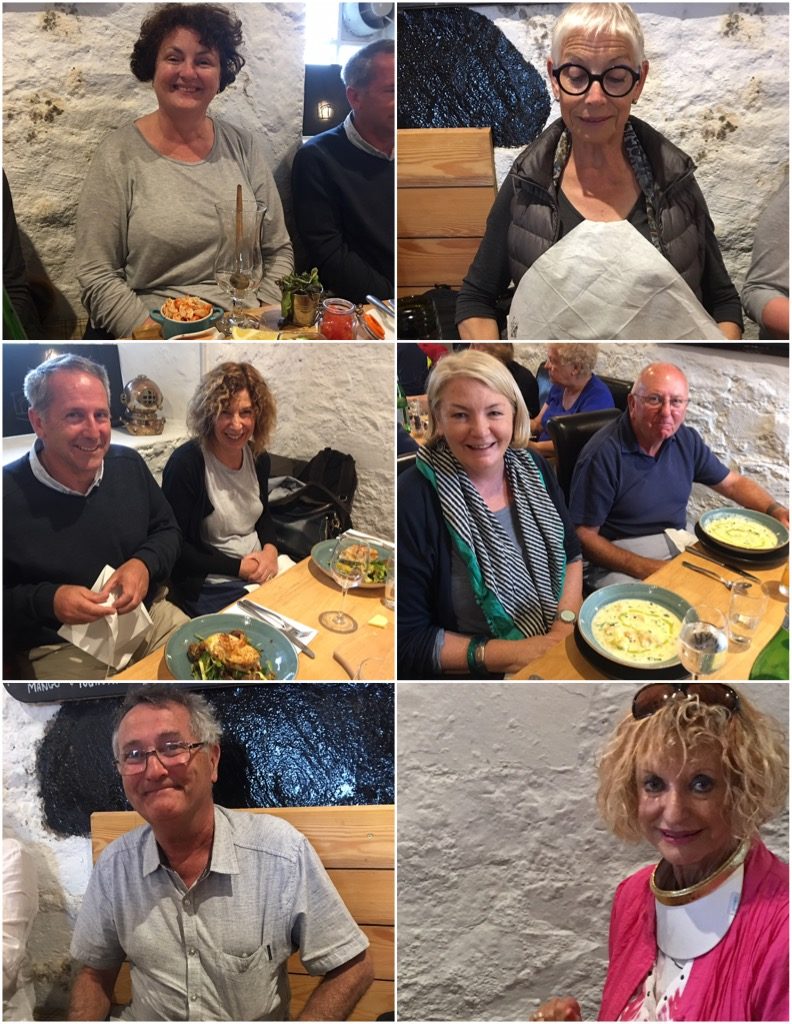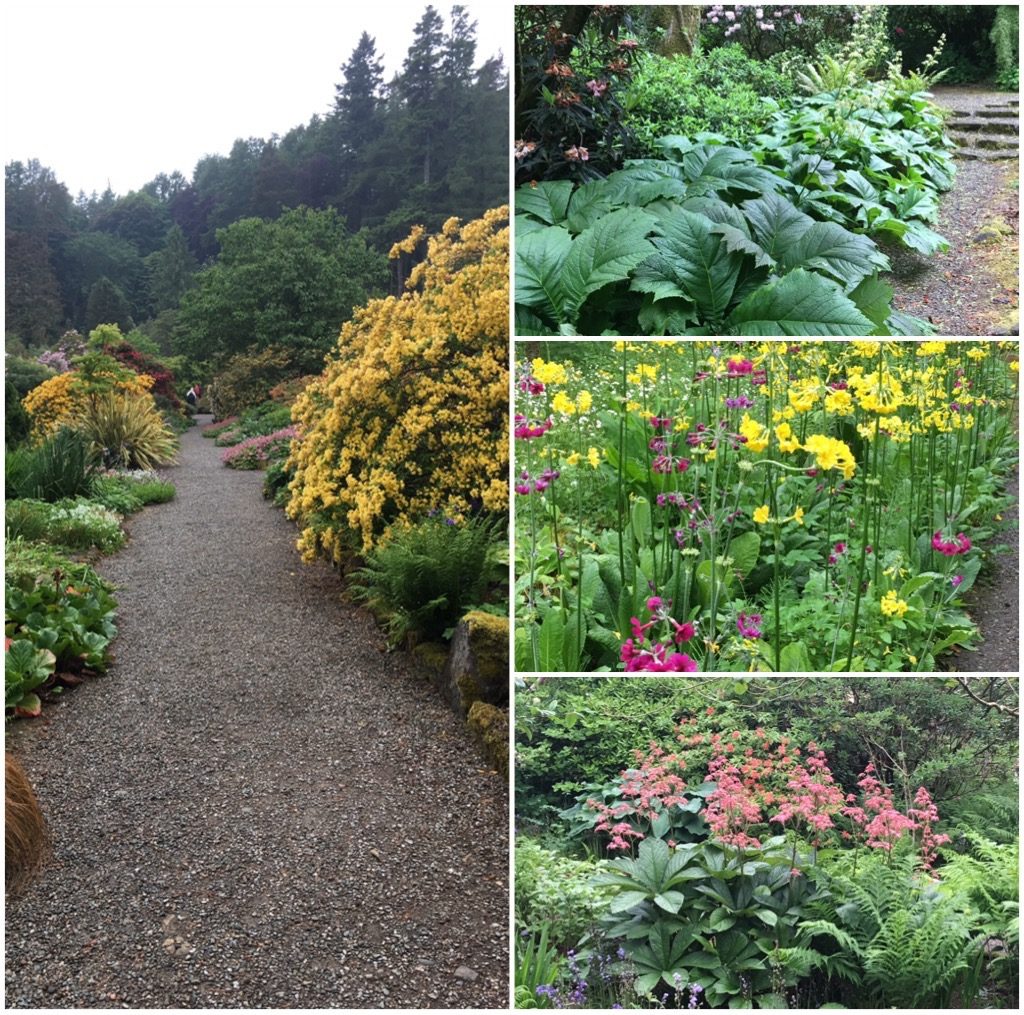 An afternoon walk around Arduaine Gardens full of huge rhododendrons  provided some well needed exercise after our lunch.
Thanks to Graeme, daughter Holly, son Jack, wonderful staff and his terrific kind hospitality – he did everything from doing people's washing and ironing their shirts to supplying cheeses for our pre-dinner drinks. We had a wonderful stay and will always remember his famous scrambled eggs and salmon breakfast.