Planning tours requires a lot of research and exploring  hotels is a major contributor to my time. After arriving in Scotland at Glasgow airport I wanted a 'WOW' factor. Something distinctly Scottish – large, luxurious, sitting on a loch with a beautiful view. I hit the jackpot …. 'Knockderry House' ticked all the boxes and from the time we arrived late in the afternoon to our departure the following morning the staff provided the perfect stay and the only problem was, we didn't get to stay for longer.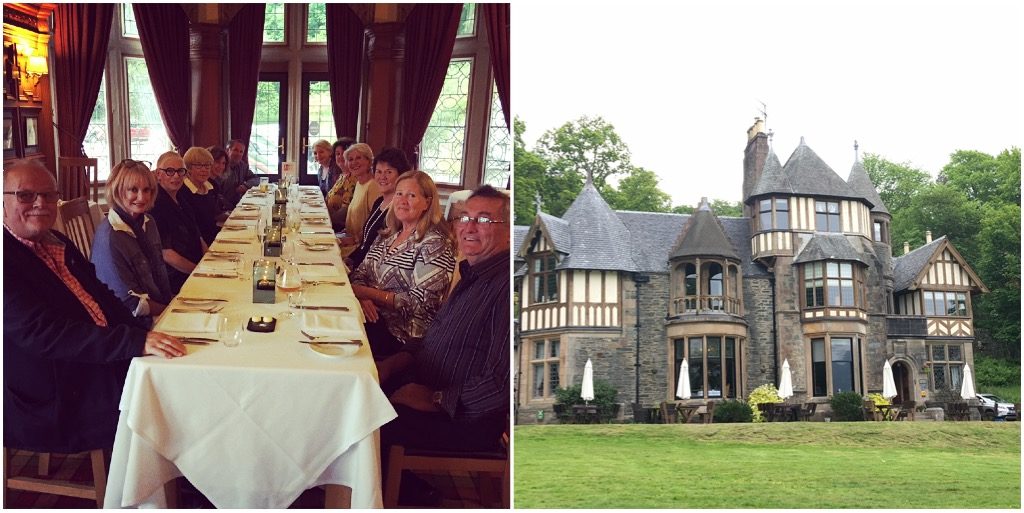 Knockderry House is privately owned and restored to an inch of its life with beautiful decor and of course all those unseen renovations like – double glazed lead light windows, brilliant heating system, stunning bathrooms and lighting to provide a lovely atmosphere.
The house was built-in 1840 and the present owners Murdo and Beth have been upgrading the house since 2001. Murdo said he bought the house when it was a 'Spit and Sawdust Bar' a term I have never heard of but I think I can imagine what it would have been like.
Our night was highlighted by our evening meal in the dining room. In hotels like this you book Dinner, Bed and Breakfast but, I didn't expect to get a fine dining experience using the most beautiful local produce, transformed into t exquisite, detailed exceptional dishes. It was hard to choose from the menu and we had a very very special first night in Scotland.
An additional treat on our brief overnight stay was finding Linn Garden on my afternoon walk along the side of the loch.. Alison and I walked the 1 km track around what had obviously been a very wonderful garden, now struggling with almost neglect but,it was obvious it had a vast assortment of floras including a section of New Zealand plants. Later back at the hotel the staff provided a book on the garden, its owner Dr Jim Taggart and his late son Jamie – who went missing on a plant finding expedition in Vietnam 8 years ago.  It's a tragic sad story and now Jim in his 80's is struggling with the garden.
It has made me think a lot about – What is garden and what makes a wonderful garden and how do you preserve its future?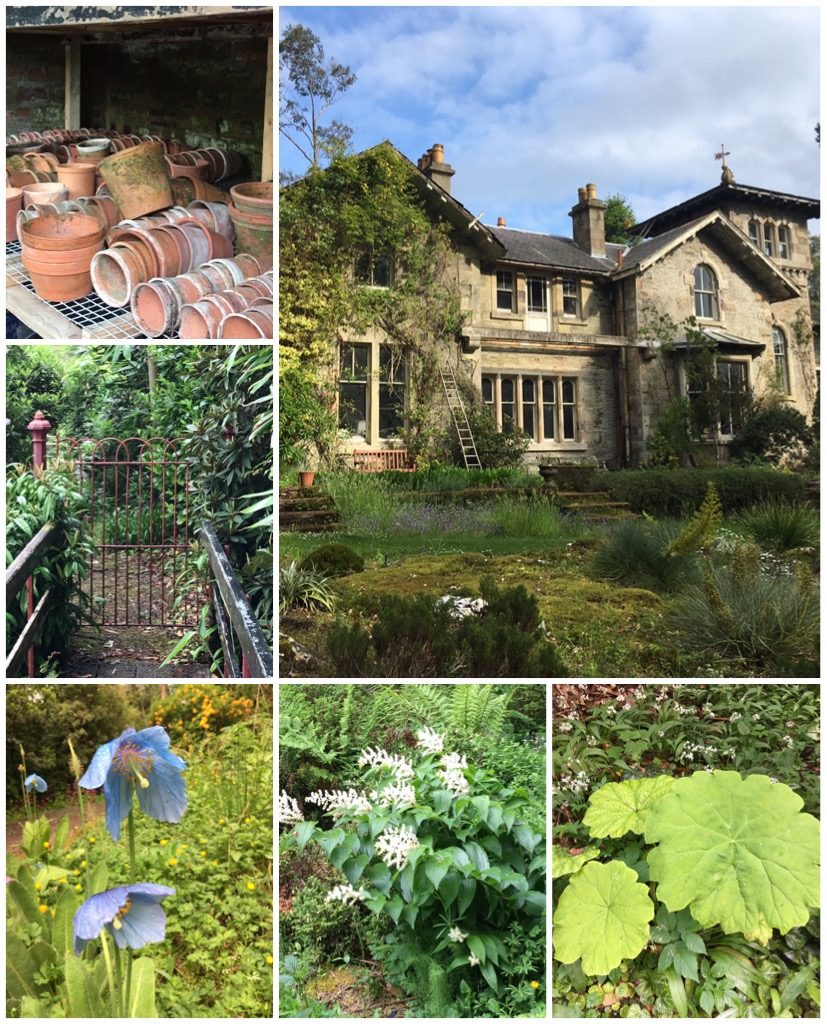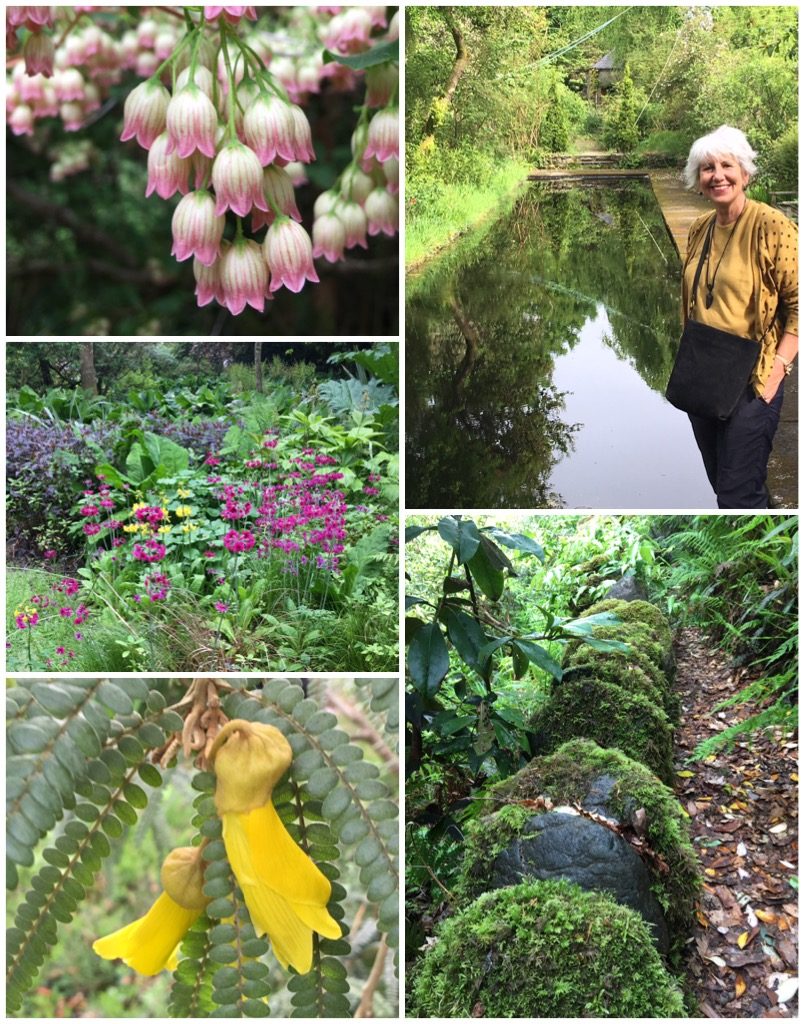 I returned with my tour group the following morning and as one of my ladies said, she almost prefers this garden to the neat and tidy borders we see. It has such strong bones and the established trees and shrubs, mainly rhododendrons are under planted with massive drifts that will always look good. It was truly inspiring and touched out hearts.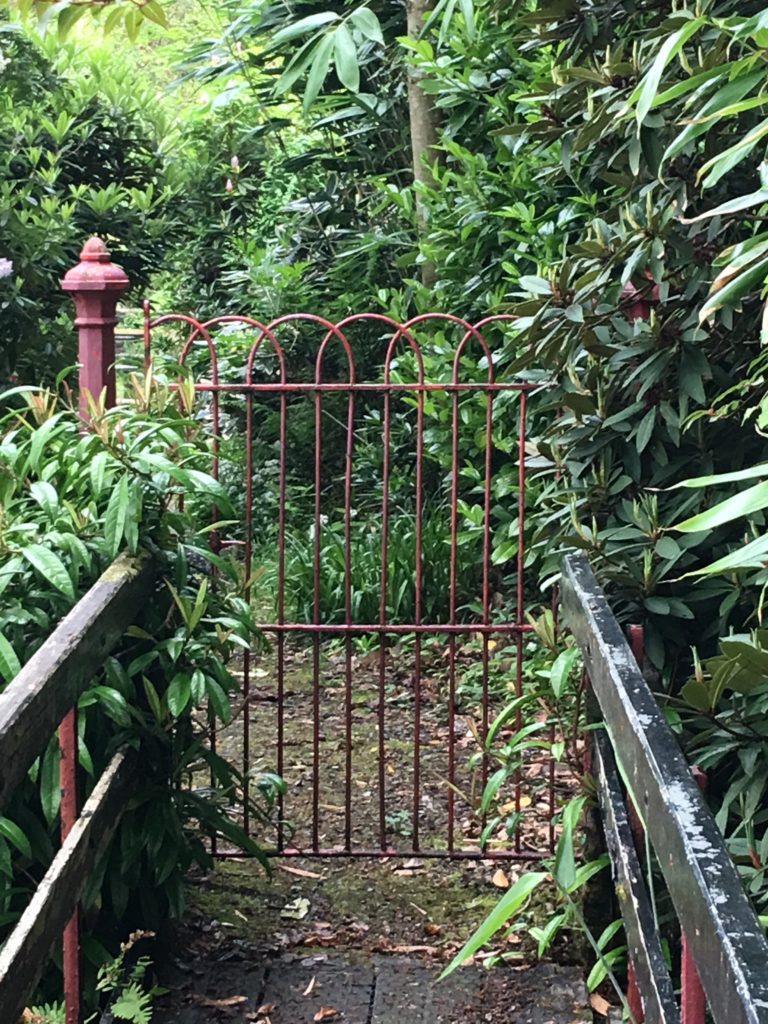 For anyone traveling to Scotland – Knockderry House, an hours drive from Glasgow is a must. I can recommend it without hesitation and you will be rewarded with a wonderful memorable stay.