By day 31 we were heading up the M5 to Bedford which sits in the heart of the Midlands.
Traveling on these motorways is like being in a car race for hours at a time and you certainly have to keep your wits about you. A few times we missed an exit or took the wrong exit at the roundabout and had to drive on – sometimes it was quite a few kilometres before you could get off the motorway – drive over a bridge or underpass to get back on!!
Knightshayes was our  impromptu visit on the way . It is a large estate with a very large impressive walled vegetable garden. Like many estates in the UK it is owned by the National Trust and is now run and managed for visitors to picnic in the grounds or visit the house and gardens. It had an interesting history. The house was built by Sir John Heathcoat Amory, the grandson of John Heathcoat, who made vast sums of money as the creator of the mechanised bobbin lace making machine. You can see the factory from the house and he built the village of  Tiverton to house his workers.
The last member of the family to live in the house, Joyce Wethered was both a respected gardener and a world championship golfer, winning the English ladies title four times.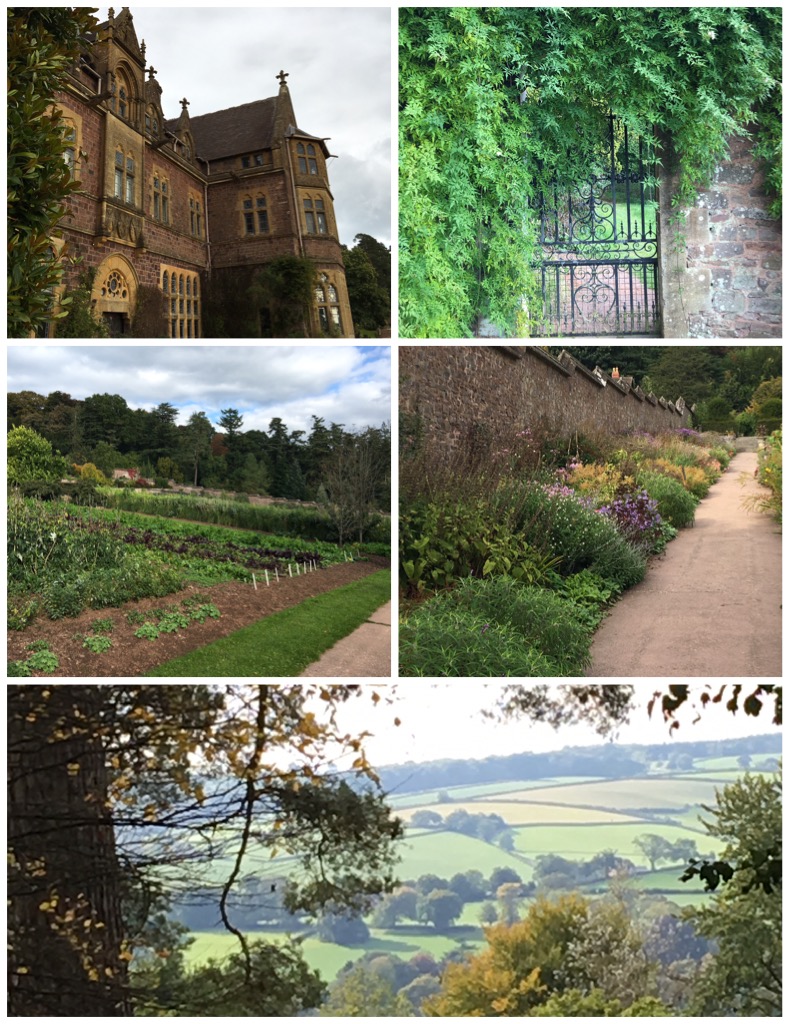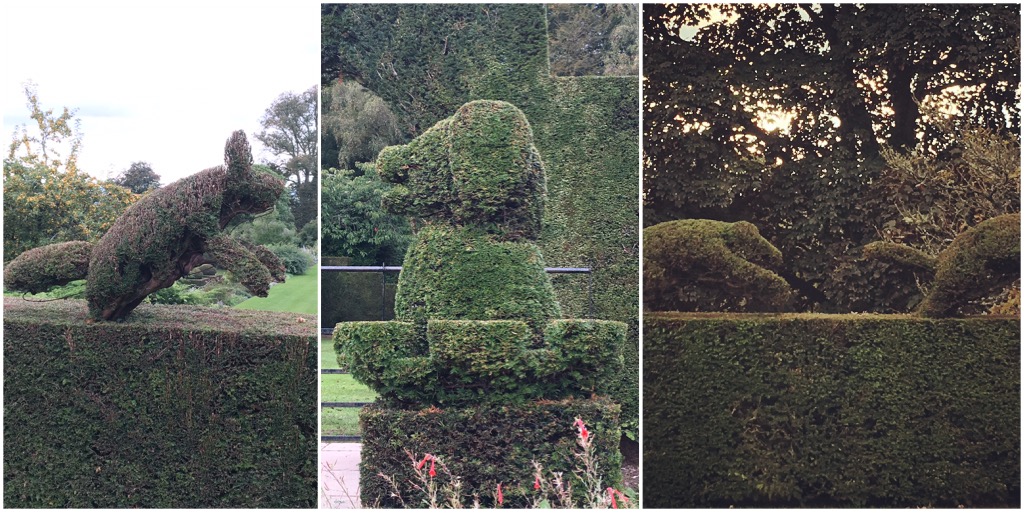 Between 11a and 12 motorway exit on the M5 is the Gloucester Farm Shop. Charles my tour guide suggested we stop here. It is a purpose built sustainable building with a curved grass roof and inside is a shop, restaurant, take away goodies – fabulous coffee!!! even wine and beers . All the food is locally sourced, homemade and looked delicious – It was inspirational and innovative and obviously very busy.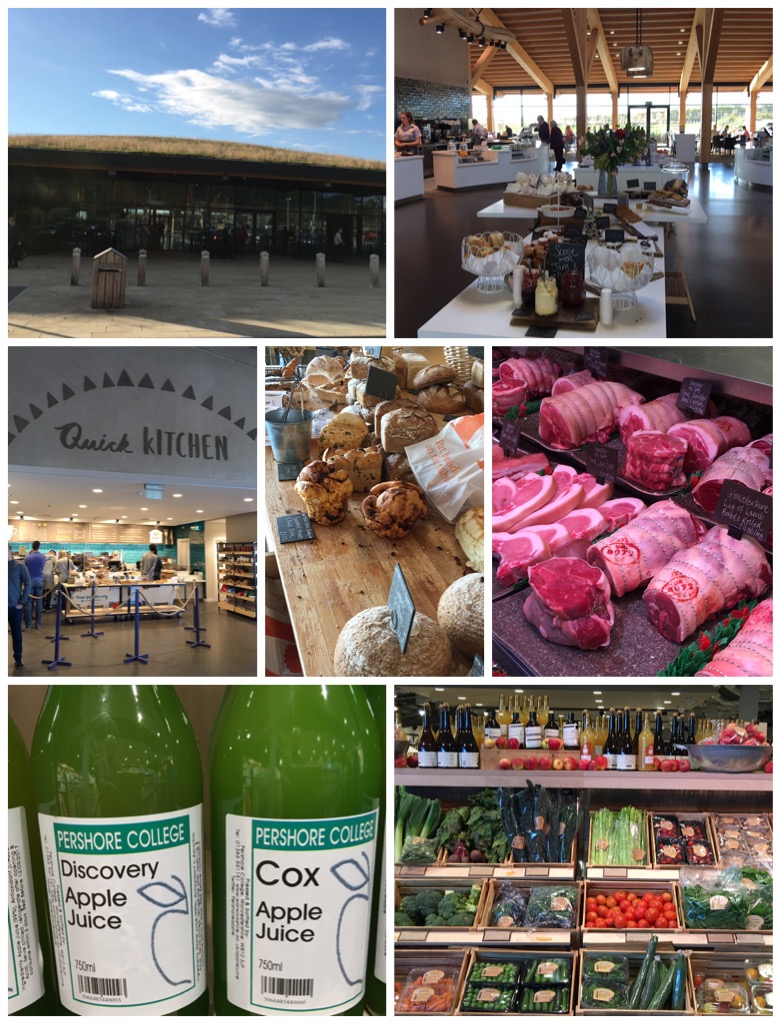 The drive across the top of the countryside in the early evening was beautiful. The soft light across the farms and trees looked just like a painting and what many British artists are famous for. It was so noticeable and very different from NZ.
I must say Bedford is  a pretty uninspiring place but they do have an inspiring college.
While Philip visited the campus I was very happy working in the D'Parrys Hotel – A clever refurbishment of turning the local pub into a very funky, trendy hotel. With ceilings in the restaurant made from old shutters to the free standing baths with lights around them in the bedrooms. It was a fun couple of days.
Autumn is on the turn and the Hotel street had wonderful large trees that will soon leave a carpet of leaves.