Our final stop on Philip's Sabbatical is Canada, for the next two weeks he is visiting  universities  in Vancouver and Vancouver Island. This is a country I  have always wanted to visit after doing a  project on Canada when I was at Primary School. It has taken a long time to get here!!!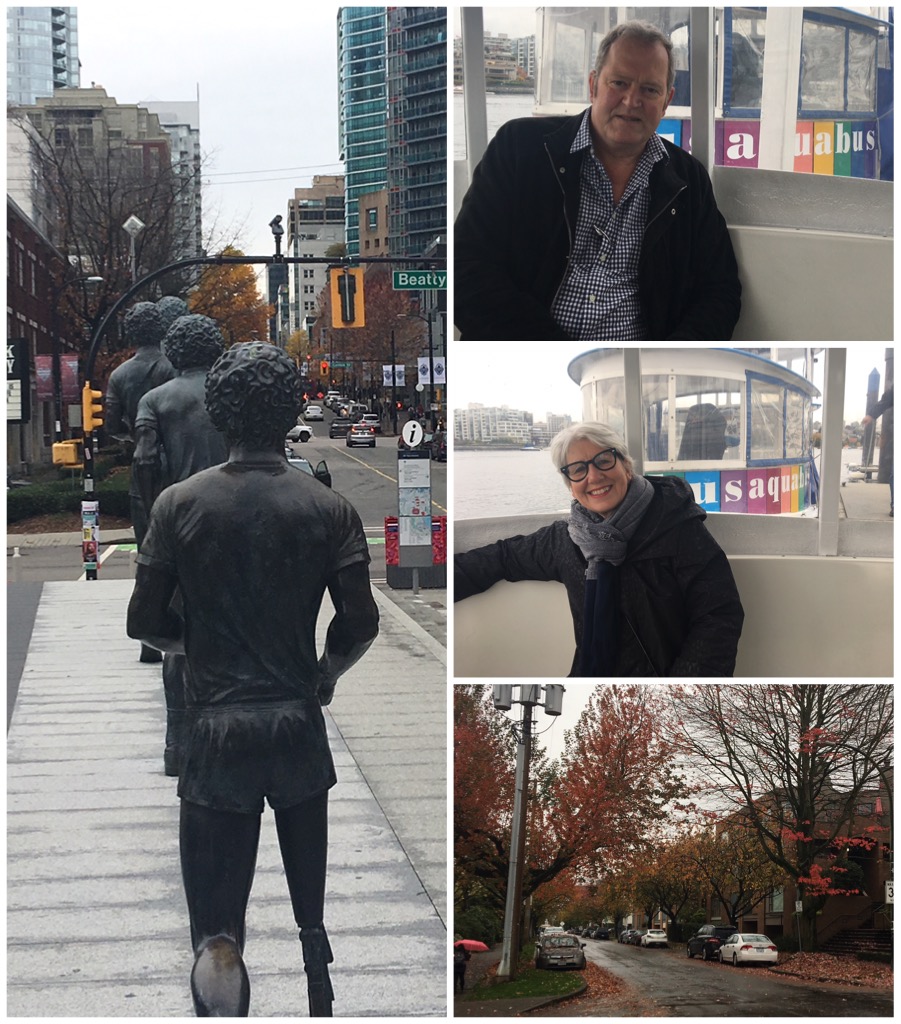 We arrived on a wet Saturday morning of what was becoming a very normal weather pattern . I think it rained at least 10 days of our 15 days. To be fair Canada had one of its wettest October's.
It didn't matter that the weather was pretty ghastly for our orientation walk around the city. With a large umbrella each we walked for hours.  In the middle of the afternoon we found ourselves in  Gastown  – one of the older iconic areas of the city now full of restaurants, bars and boutique stores especially selling modern furniture. Gastown flowed into  Chinatown where we had a very wonderful visit to the first Chinese garden built outside China. Vancouver has a very high Chinese population – 40% , consequently there is an abundance of wonderful  restaurants. The old man from the garden ticket office directed us to a shop selling excellent steam buns . It was so busy !!! with people buying dozens to takeaway . It was Halloween time and the city was festooned with paraphernalia and lots of people dressed up.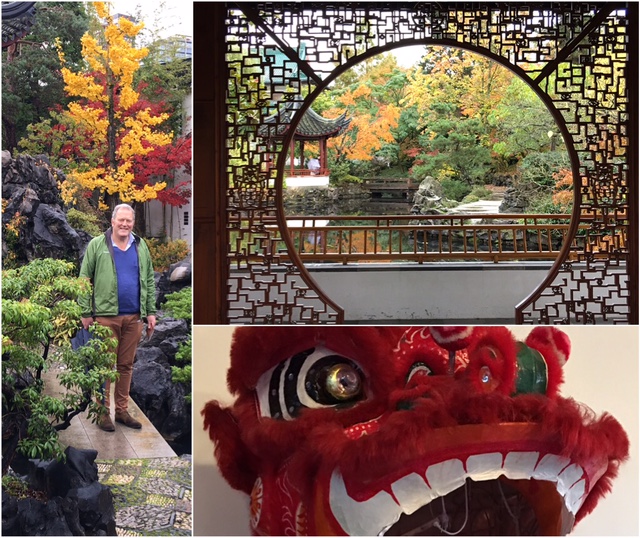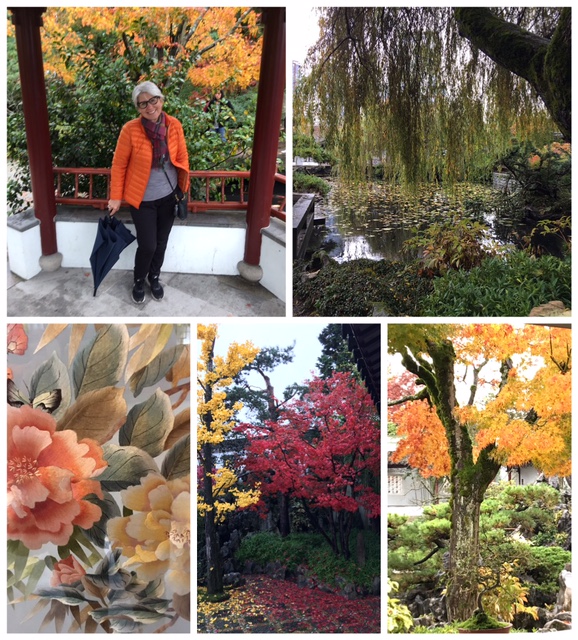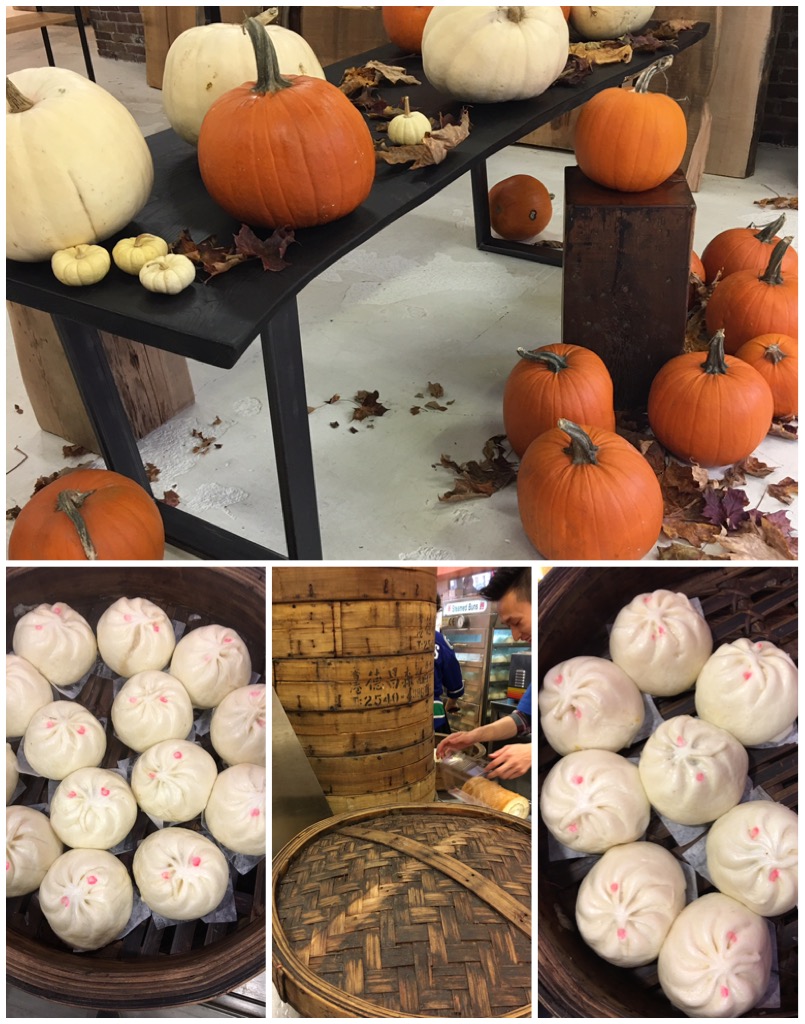 Our planned day to hire bikes and explore Stanley park and the waterways of Vancouver was beautiful and we thoroughly enjoyed  the very user friendly cycleways full of bikers, walkers and skaters. The streets in Vancouver are lined with deciduous trees, all in the last days of Autumn and surrounded by carpets of leaves.
Surrounded by water, the city is easy to get around. We took a cute little ferry to cross to Granville Island which has an interesting market and lots of craft type stores. It was very quiet on the wet Tuesday of our visit and a loop trip on the sky train gave us an idea of the size of he city – although by the end the windows were fogging up and the hillsides covered in mist.
Every corner seemed to have a Stackbucks  Coffee. For someone who drinks short blacks – I don't get it. Walking with a bucket of coffee in your hand seems to be the norm here . I am so glad we don't have a starbucks culture in New Zealand where our Cafe Coffee scene is certainly a winner.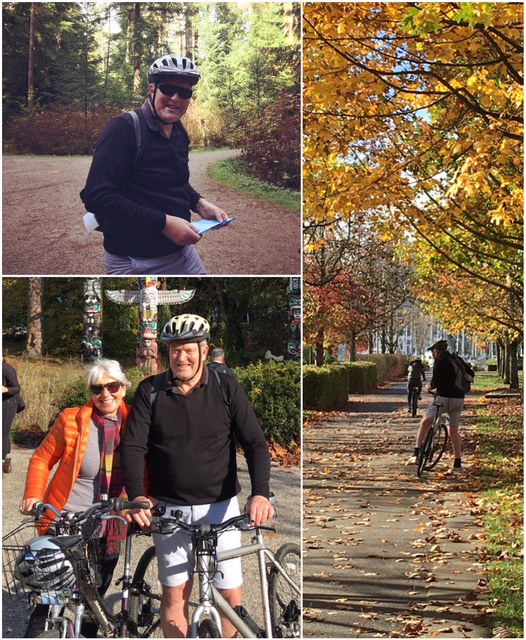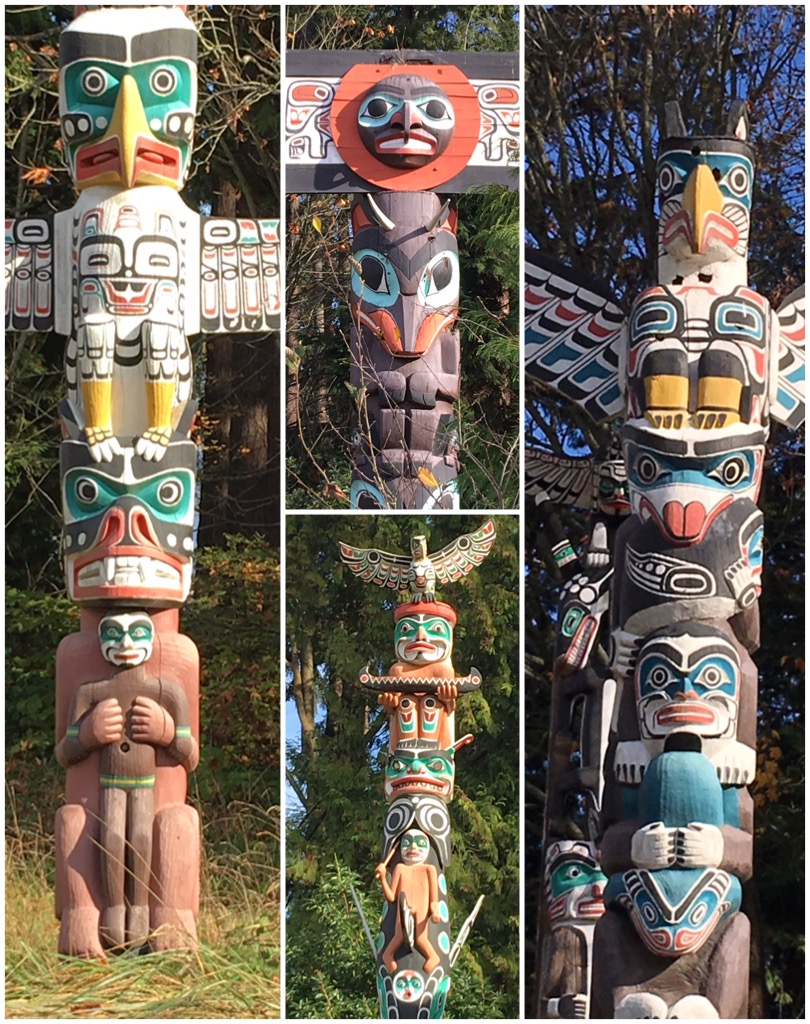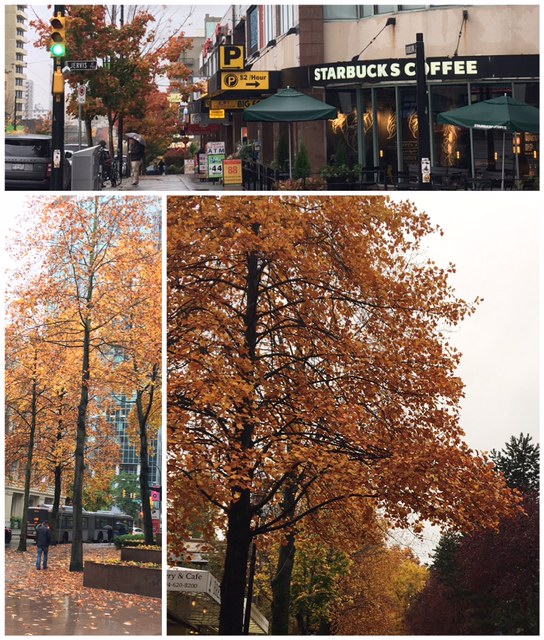 I spent most of my days working on my 2017 tours but each day I would take 2-3 hours to walk the city (with my umbrella). I visited the Art Gallery and sourced a couple of Canada's very good Organic food stores.
My favourite Restaurant review site Eater 38 had been taken over by 'Scout 25' in Vancouver . From modern Japanese, contemporary Canadian to a very busy loud, fun Pizzza and cocktail bar, we found many enjoyable restaurants within walking distance of our hotel.  It included one of Vancouver's famous Ramen Noodle houses 'Jinya'  which was packed all day and night.
 A week in one place was luxury and Vancouver has a nice feel.