Visiting Paris like most are other large tourist cities means good walking shoes a bottle of water and your camera charged up.
Everywhere you look its enormous and impressive. Iconic Paris has many monuments but also parks and gardens everywhere lined with fabulous rows of huge pleached trees, for the Parisians to relax, picnic and exercise.  This year the Luxembourg gardens had an exhibition on apples and pears with a huge range of old varieties and methods of espaliering. Lucky for us Paris had a car less day and Sunday here  also means the shops are closed. Although the main city traffic routes were open, places like the Champs Elysees, Les Invalides and Place de Concorde were home to walkers, families on bikes and many on roller skates.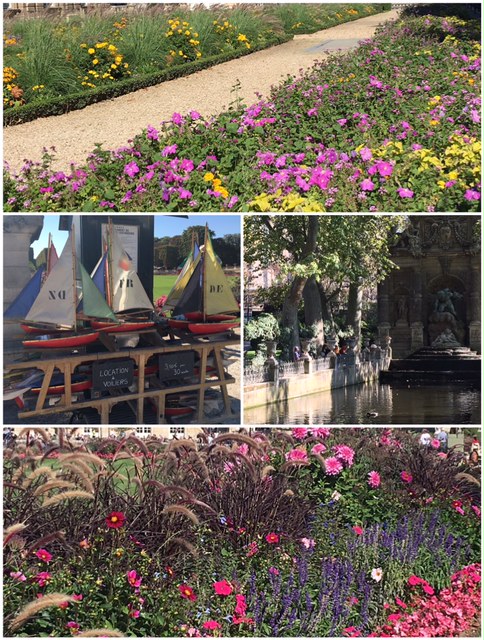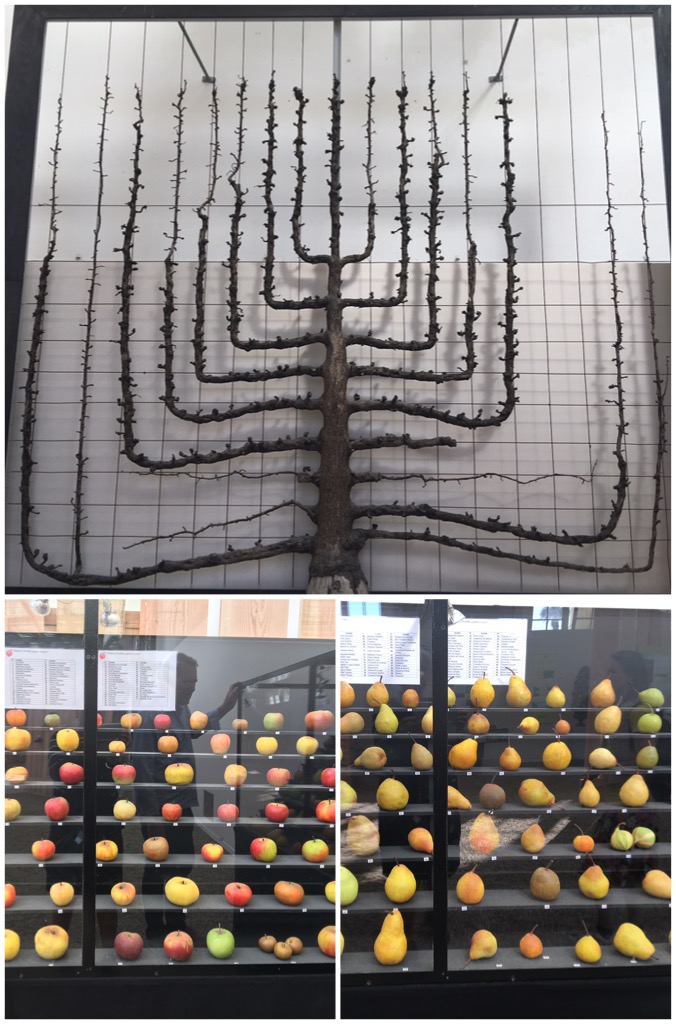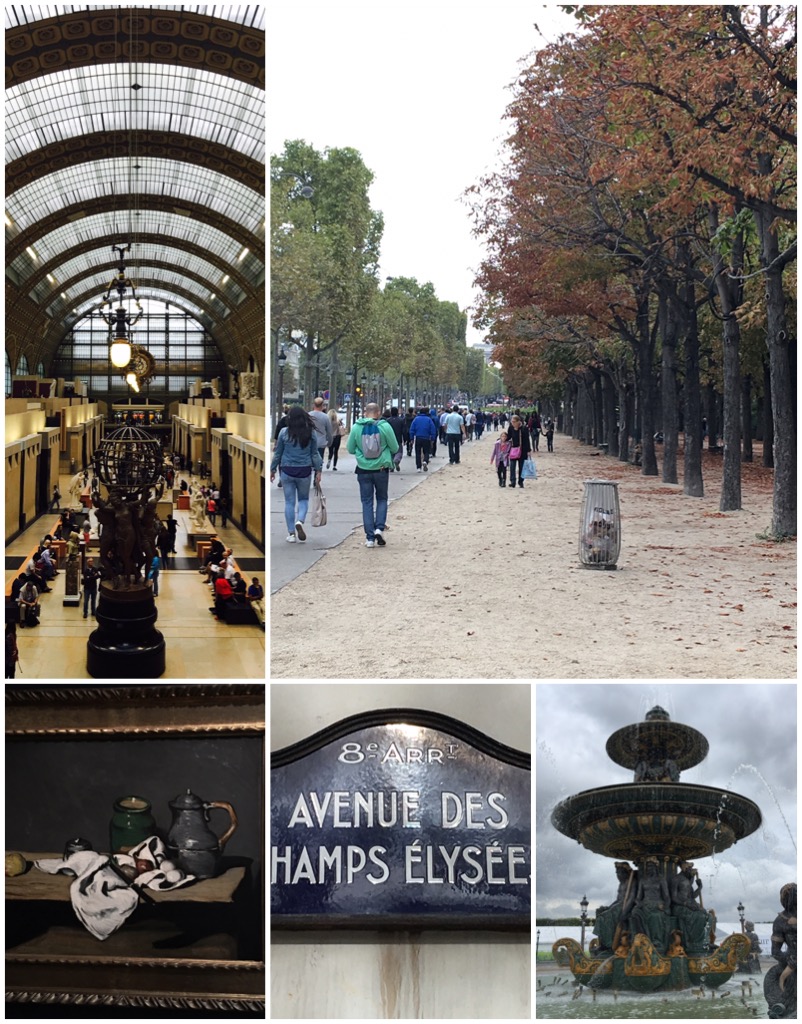 Musee D'Orsay with its impressive collection of Impressionist paintings is a must visit – housed in an amazing old railway station beside the river Seine it is an easy way to loose 3-4 hours. This year we finally visited Saint Chapelle- the little church by Notre Dame with the most incredibly beautiful stain glass windows. They are arranged across 15 windows, each 15 metres high, the stained glass panes depict 1,113 scenes from the Old and New Testaments. There was no queue amazingly and they were very breathtaking. Just around the corner from these beautiful churches, I was amazed to see a street of Nurseries selling plants for apartments and balconies. It makes sense really. Many people won't have cars and the centre of the city has to offer everything.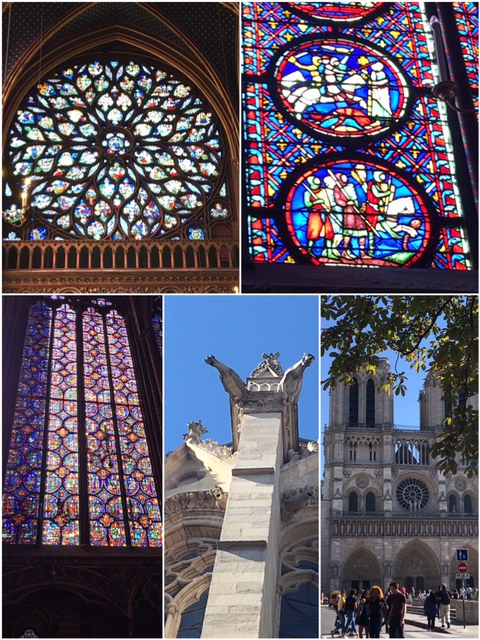 But Paris is about food . Every corner has a cafe and restaurant with seats all facing the street. From coffee and croissant in the morning to a wine and salad at lunch  – open until till late in the evening  – these places are always open. Parisians,  like most in France like to stop and eat lunch and dinner together with friends and family  – usually two or three courses.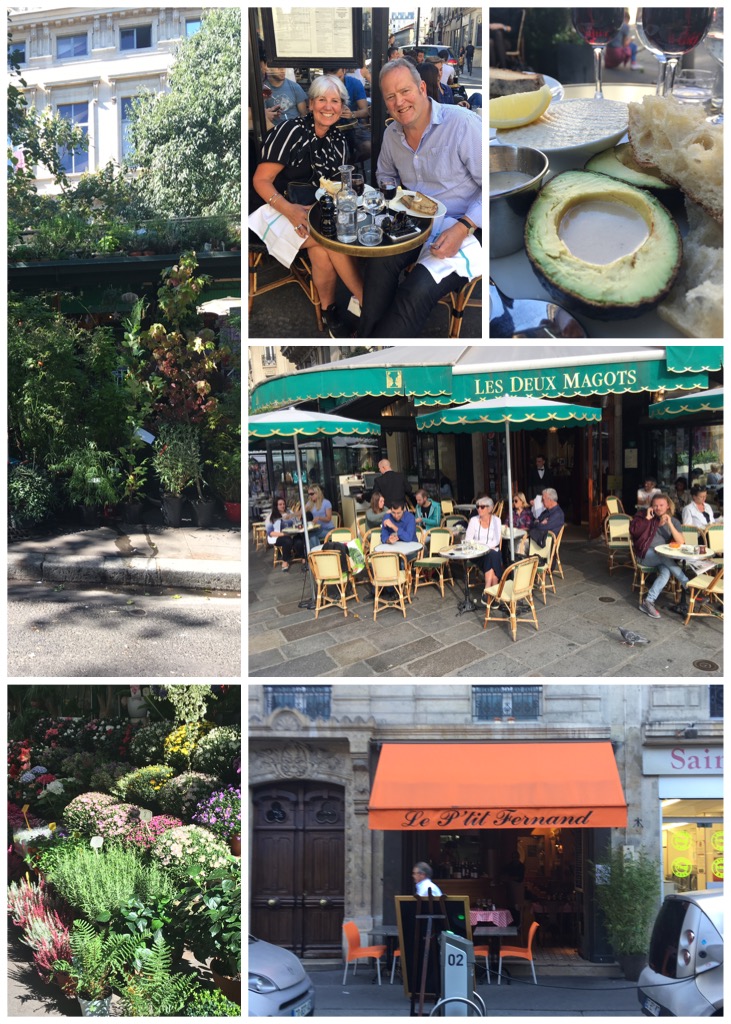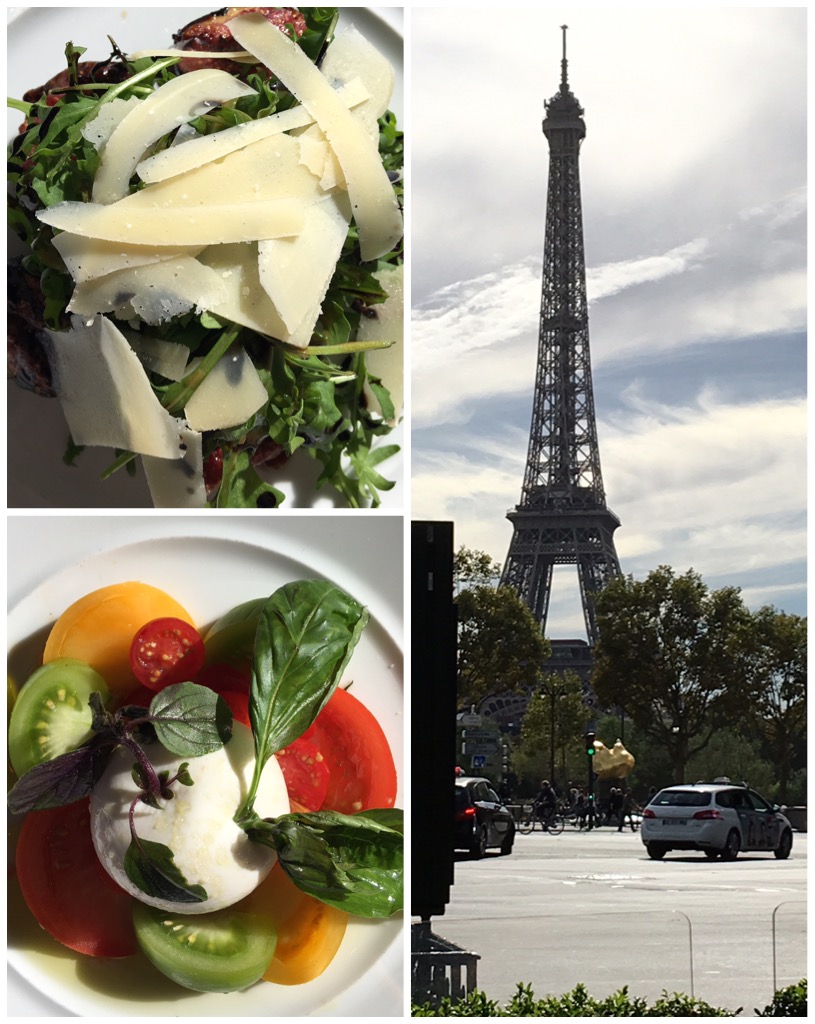 In St Germain we ate at the iconic Le Relais de l'Entrecote where the menu is steak and chips – thats it !!!. there was a huge queue to get in and it was heaving with people. You  are asked  how you want your steak cooked – Rare or Medium.  A plate of  salad is served first then your first of two plates of steak and chips arrives . Served on small plates you get  2. We had to ask the people beside us the protocol. The restaurant was so packed they even pulled out the table from the wall for me to sit down. it was a fun experience and the food was great. In France the bread is sublime and is always served at the table. Small bakeries are everywhere and you see lots of the French heading home with a baguette under their arm.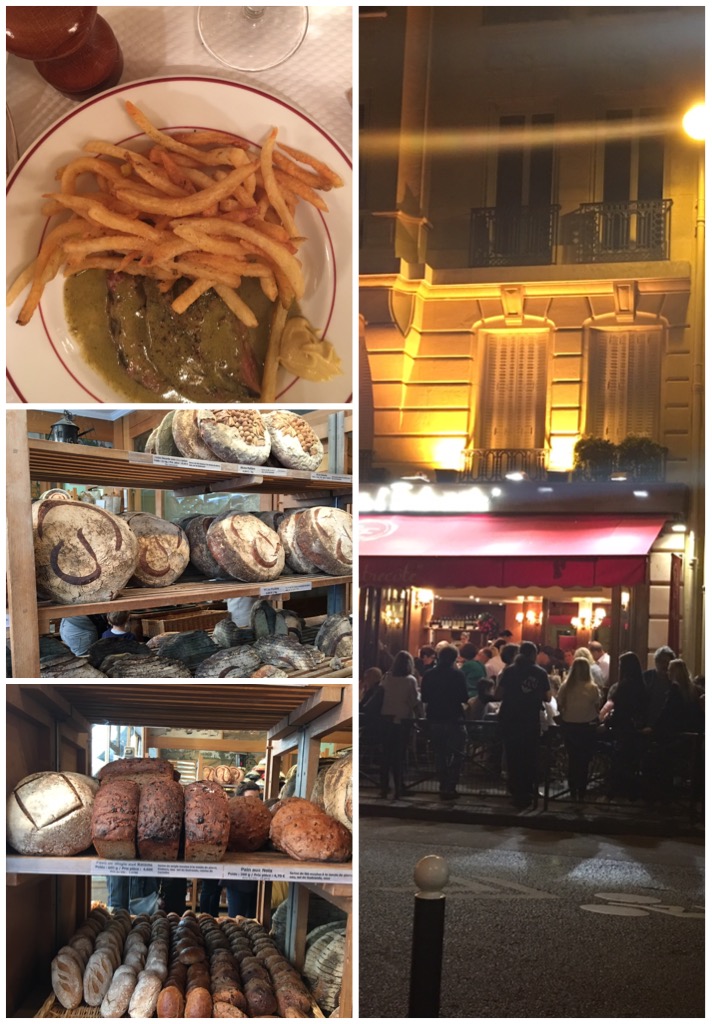 Leaving Paris by rental car turned out to be hassle free and our next 5 days takes us to Normandy so I can work on a new tour for 2017.  Its all about Gardens, Food, Culture and History including Normandy and Scotland.
The first stop had to be at Giverny . We visited Claude Monets garden back in  the Spring of 1995 with our 3 little children aged 8, 5 and 3 and I remember Matthew telling Philip I had taken a whole roll of photos of the garden. There was certainly more people and the car park and tourist shop etc is much bigger. But, the garden in Autumn this time was still beautiful and taking photos on my IPhone is so much easier.