I am a very lucky girl to have visited Scotland for a second week  this year. I have been familiarising myself with the Highlands, cities and countryside. In May / June 2017 I will be hosting my first tour to Scotland with a tour group. Along with my good friend and amazingly wonderful guide Charles Barkla we have planned 13 days of travel staying 2- 3 -4 nights in each place to immerse ourselves in the food, gardens, culture, history and whisky in this stunningly beautiful country. This tour will begin in France and take in the countryside of Normandy for 6 days.
For many New Zealanders, Scotland is the home of their ancestors and whether your surname starts with a 'Mc" or like mine 'Cadzow ' we can trace our heritage to villages, castles and stately homes.
We didn't find a stately home!!!  but, we did visit 'Cullen' –  although we have no knowledge if Philip's family came from this very cute seaside village. Half an hour away was Banff where my Mothers mother was born and south of Glasgow is the remains of Cadzow Castle, sitting on the estates of the Hamilton Clan. It was very exciting this time to see the ancient Cadzow Cattle – now being reintroduced to the Hunting lodge grounds.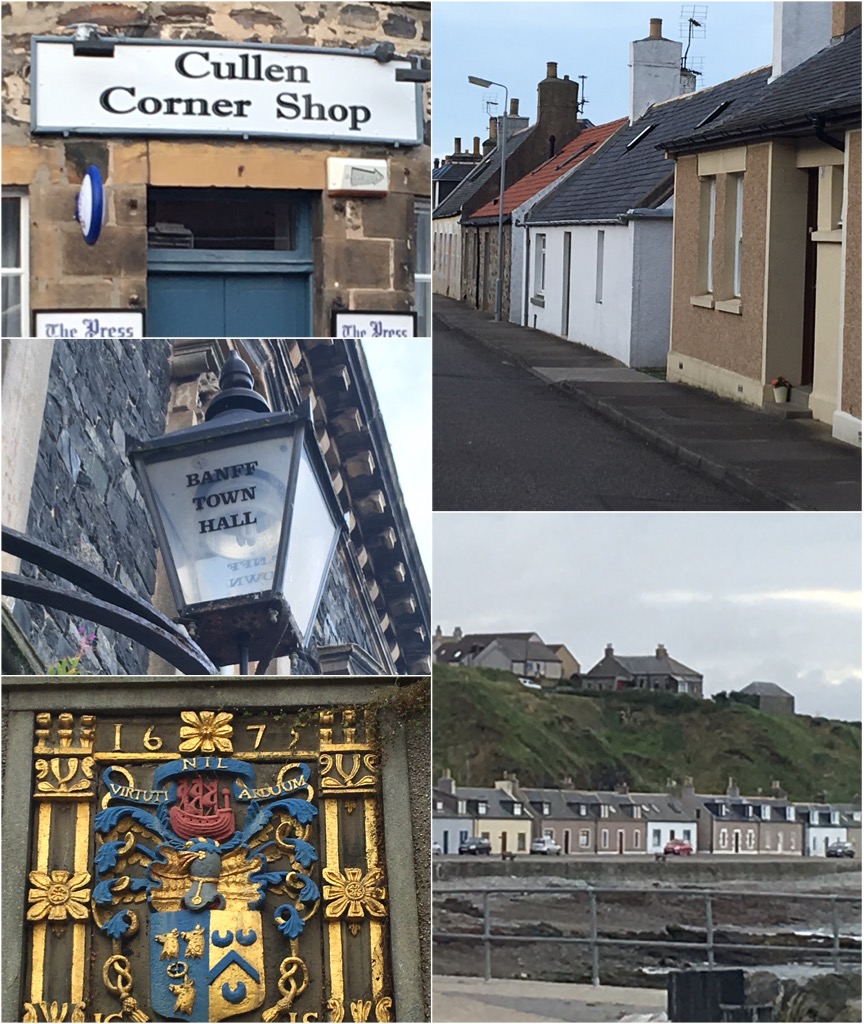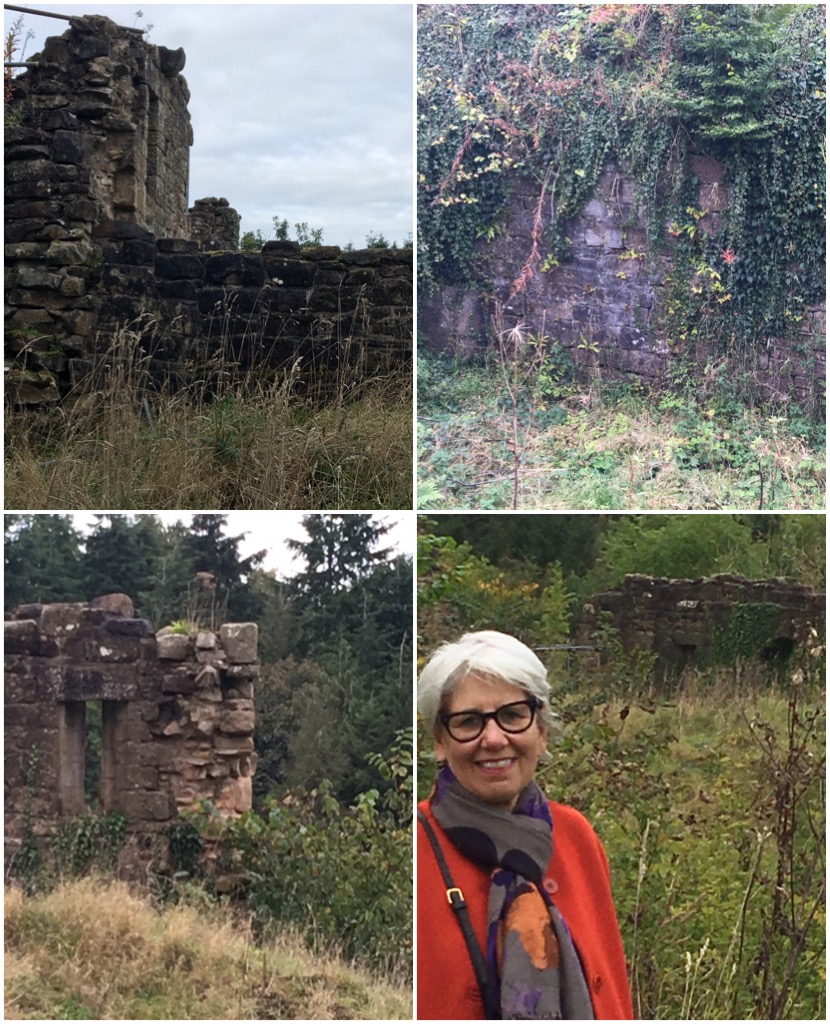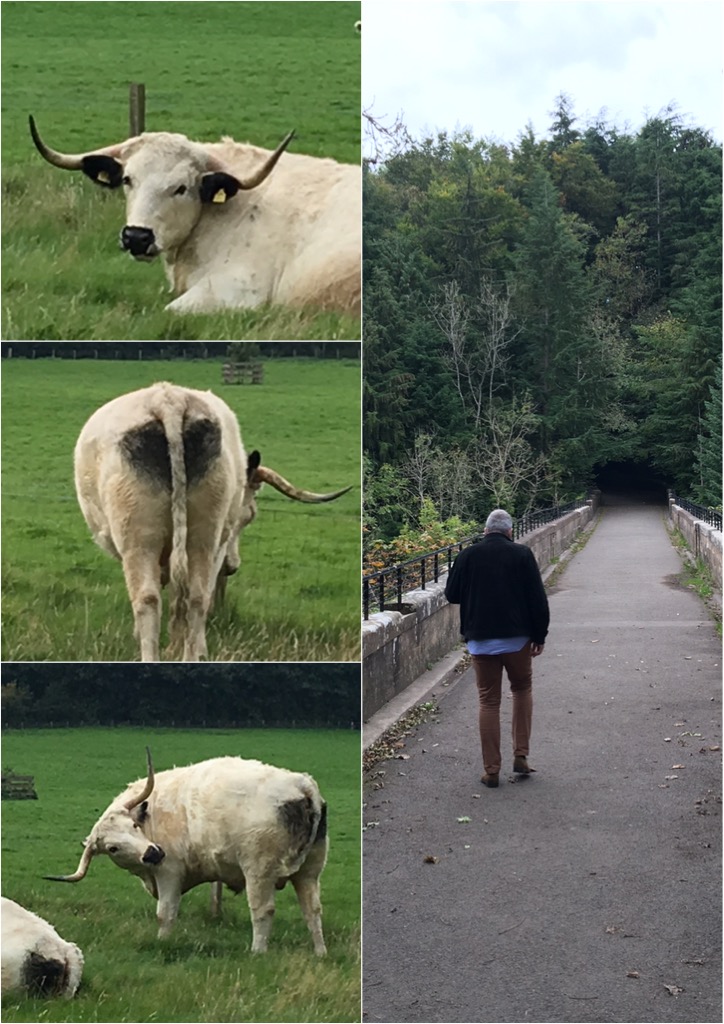 Scotland has the 'Wow' factor, not only does it have a stunningly beautiful landscape. It is surrounded by a magnificent coastline and interspersed with an incredible number of Lochs.
It is home to exquisite seafood and Salmon – I just can't get enough of the biggest tastiest scallops I have ever eaten. Traditional black pudding, Haggis, Neeps and Tatties are a must try and even a breakfast of kippers.
Throughout Scotland whisky distilleries are everywhere. It is a massive industry and from growing the barley, to providing beautiful water, to the distillers making their own unique product, you can get a good drop where ever you are. We visited the smallest distillery called Edradour out of Pitlochry set in a valley amongst the hills. I think it will soon no longer be the smallest since they are expanding hugely – but I still favour it as a  must see visit.
Scotland's hertitage  makes it a cultural explosion and is is hard to choose what to leave  out on a tour. My love of gardens means there will be a few of those, but even the wild blue rhododendrons along the roadside are pretty stunning. There will be visits to historical sites, the odd castle and stately home, but we will be focusing on the real Scotland and what make it so popular as a tourist destination.
Hotels are booked and I can't get any more rooms. 
E mail me – judith@judith-cullen.com 
If you want to be in on this boutique small group tour