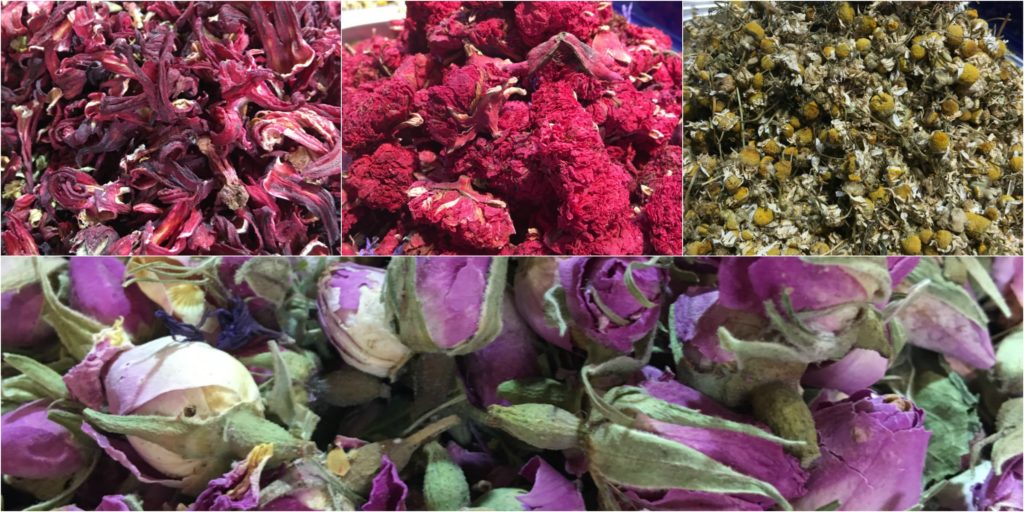 Every visit to Dubai is not complete without a visit to the Spice souk . I don't drink tea so this year I have Rose, Camomile and  Pomegranate. Its a great lesson in spices, perfumed wood like Oud  and ancient incense such as frankensense and Myrrh . Along with the blue dye Indigo, sticks of cinnamon and boxes of saffron from Iraq, its aways busy, noisy and fascinating .
My favourite restaurant in the evening by the Dubai Mall  is Wafi Gourmet. The selection of food is stunning. Baklava made from so many different nuts  like pistachios, almonds, and walnuts plus trays of stuffed dates  appetisingly entice everyone. The meal is always  delicious  and we couldn't stop eating the fabulous puffed bread with my favourite mezes .This year we had to eat inside because it was still too hot even in the evening.


The Burg Khalifa towers over Downtown Dubai. I wouldn't stay anywhere else. The view from my bedroom window of the tallest building in the world is  just beautiful and the expansive  vistas from the 150th floor ( which we reached in just 1 minute) are very impressive.
Although Dubai says they are now starting a new building to exceed the height of the Burg Khalifa and will have it finished in 4 years . and … they will do it .