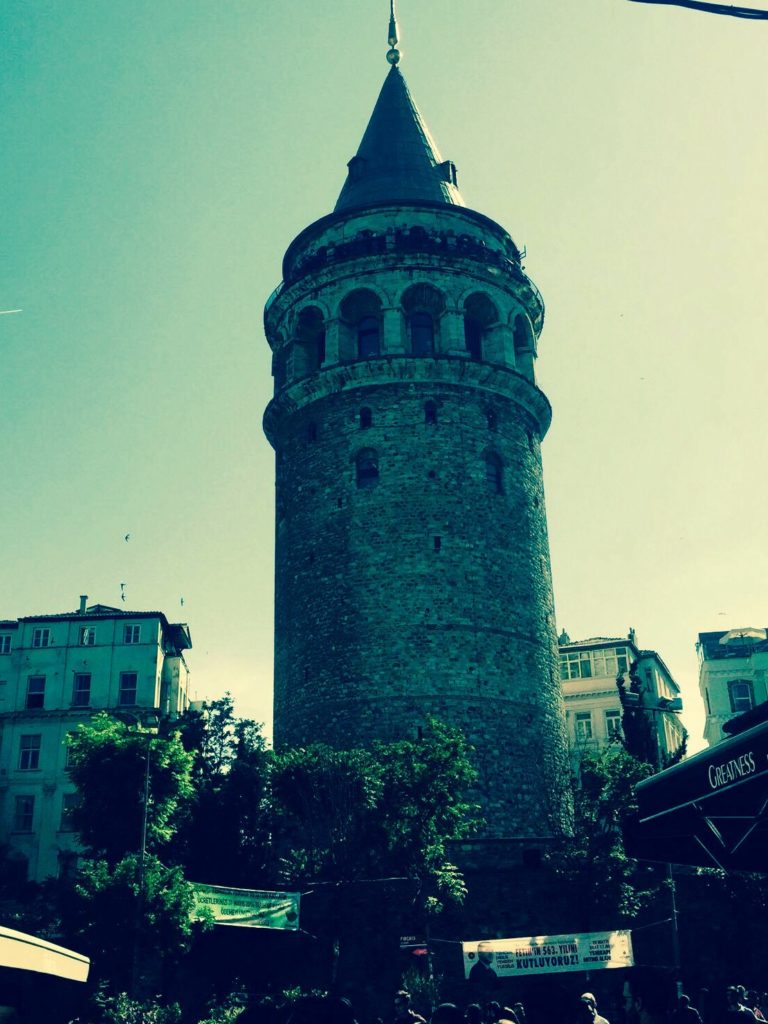 Sights, sounds and smells surround you, in a city hurting during this time of turbulent world events.
We have opted to stay away from Sultenhamet which is the tourist Mecca of Istanbul and found a stunning absolutely gorgeous hotel across the Golden Horn below the historic Galata tower – a monument built 600 years ago and now offers a stunning view of the city.
This hotel was once a bank and it's opulent spaces, extremely high ceilings and acres of marble – plus stunning decor make this a very memorable stay.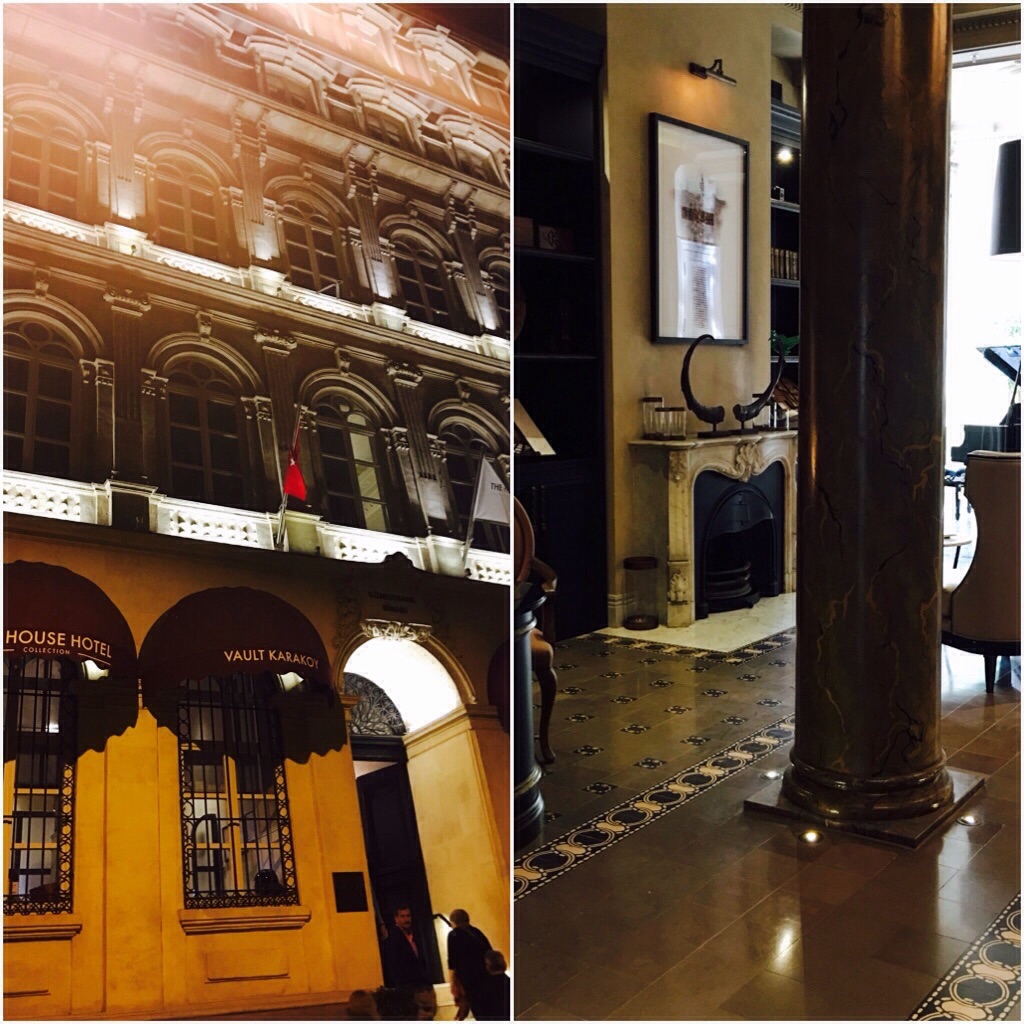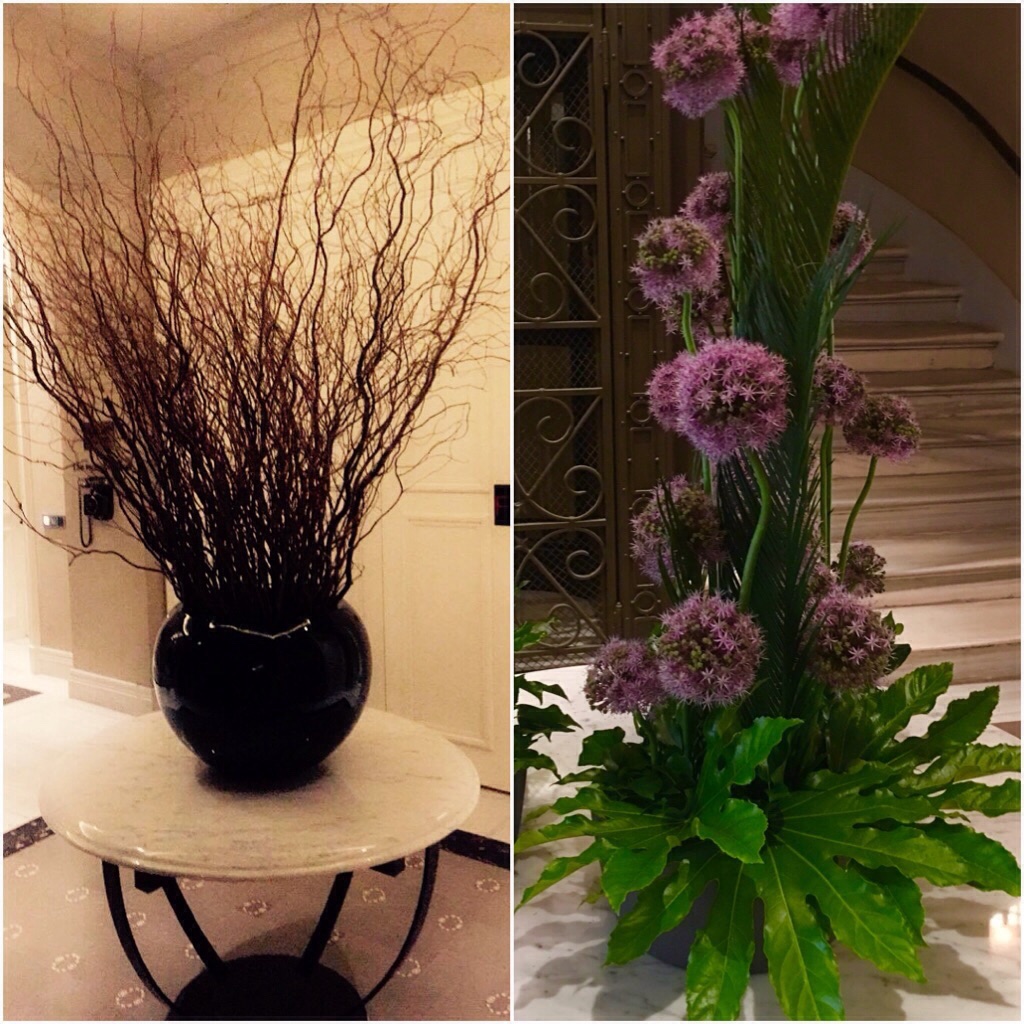 I have a group of walkers and we have opted to walk the city along with the locals and stop at local restaurants to eat Turkish food with families.
Over the Galata bridge lined with fishermen catching little anchovy type fish (and even barbecuing them late in the night).Through narrow streets full of shops selling Turkish coffee, baclava and Turkish delight.
Tea sellers are everywhere with trays lined with little glasses filled with black tea.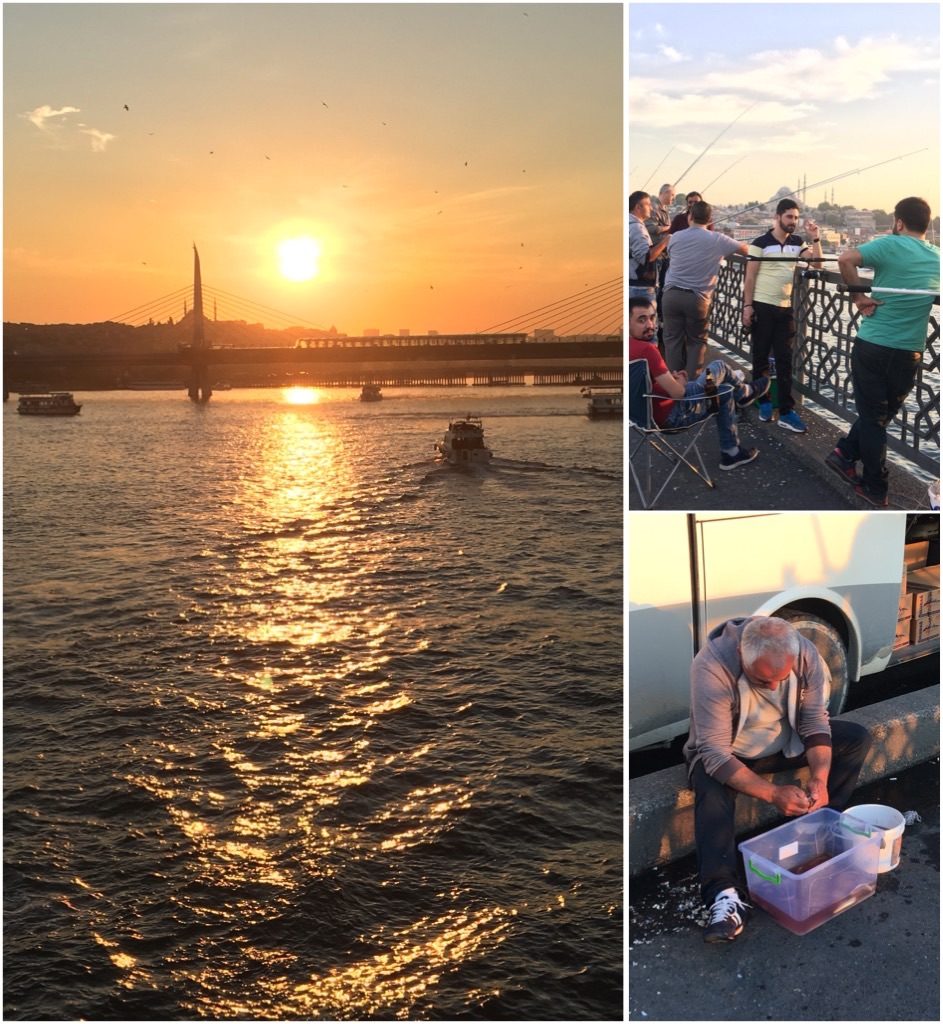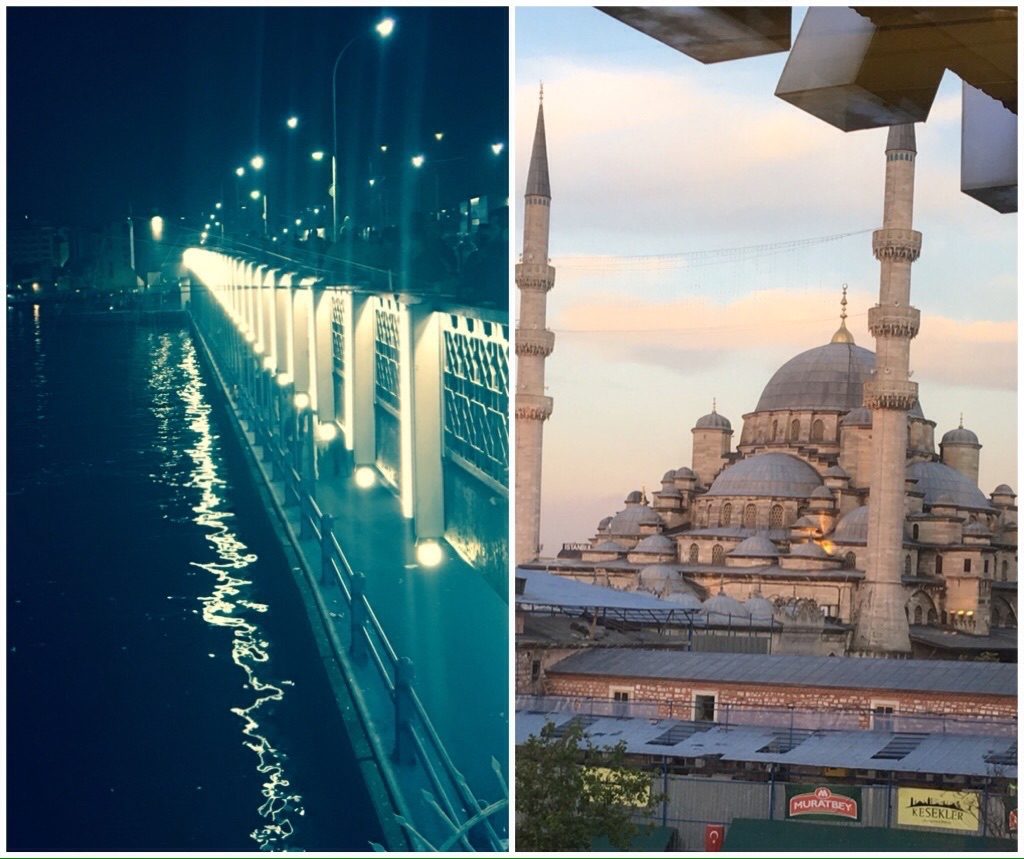 Our eloquent, knowledgable, city guide Sirdat portrayed the life of Istanbul today and showed my tour group the major historical sites of the Byzantine period – Hagia Sophia (always being a standout ) and the beautiful mosaics of Chora.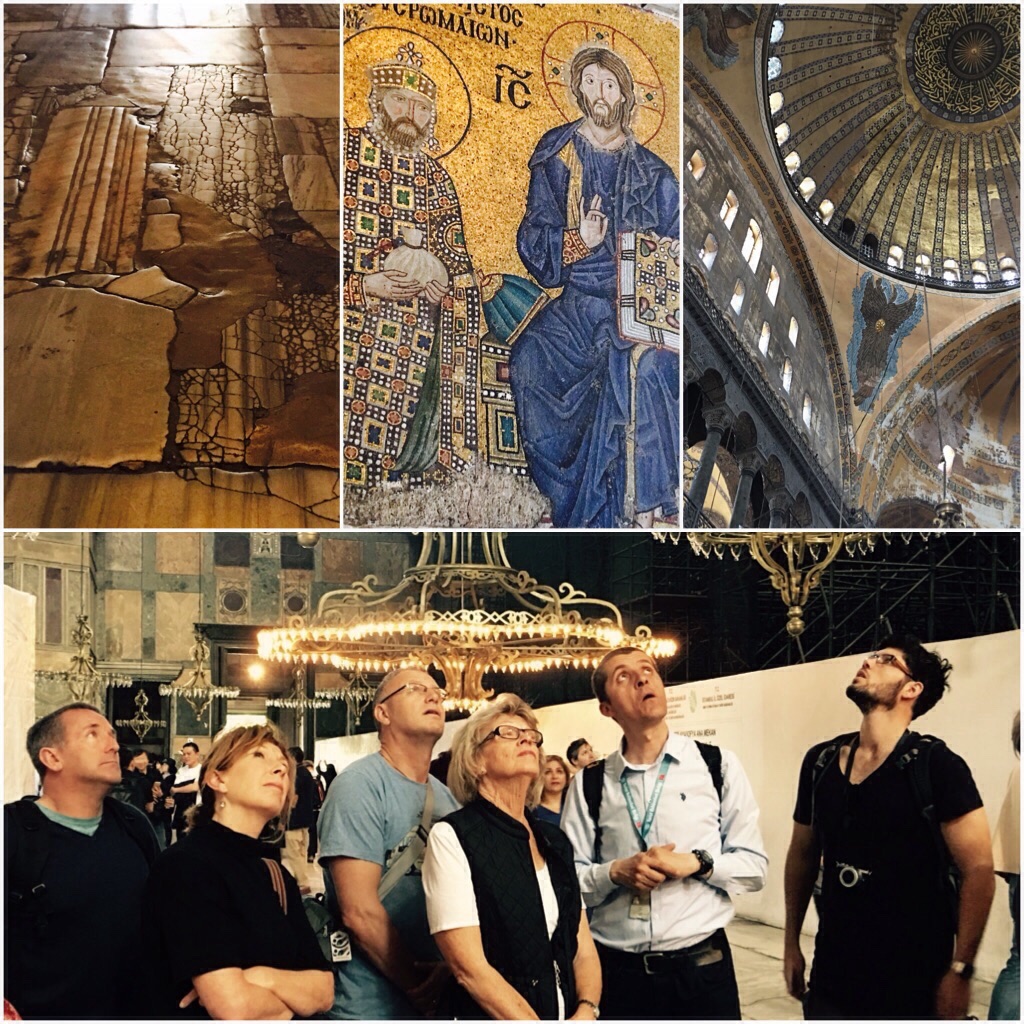 Before lunch , Sidart took us to a poor neighbourhood built around the original city wall. Climbing the extremely steep steps we emerged on the top with an outstanding view of the city and a close up of the walls.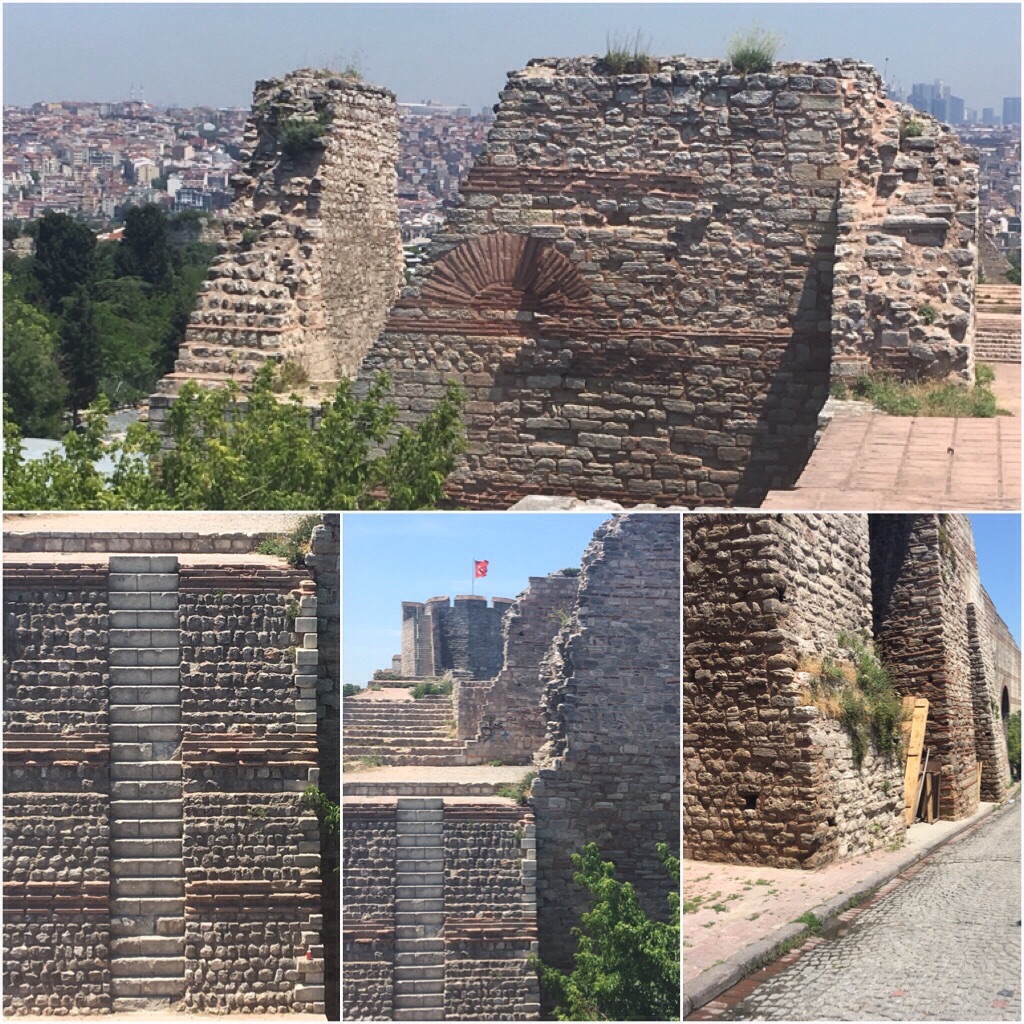 We ate again at Asitane – the quiet secluded restaurant beside Chora – where under the shaded trees we enjoyed food sourced from old Ottoman recipes.
I had an apple stuffed with cinnamon flavoured rice, pine nuts and currants.
The smell of barbecued meats fill the air . The call to prayer resonates through the city and the huge mosques dominate the skyline.
Istanbul can be a shock to the senses , but it is something I am willing to do time and time again .