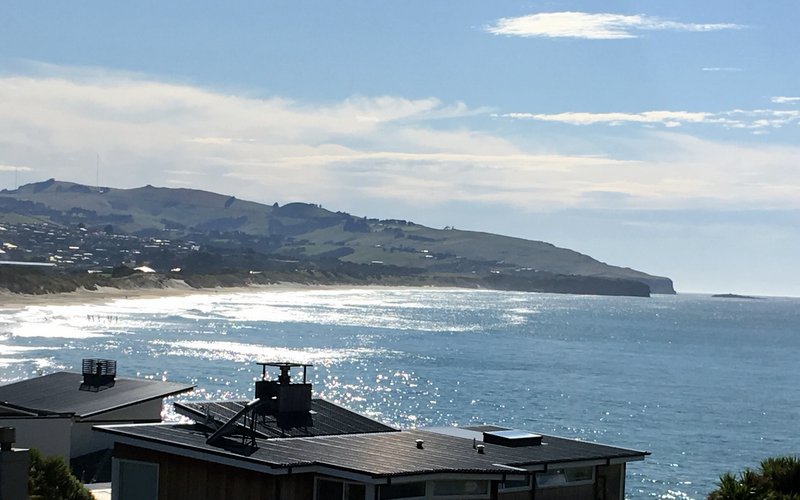 How good has this summer been. I think after returning from our summer holiday we have had the odd chilly spell, but on the whole the view from my study down the beach has been gorgeous.
2016 –  Started in the Bay of Many Coves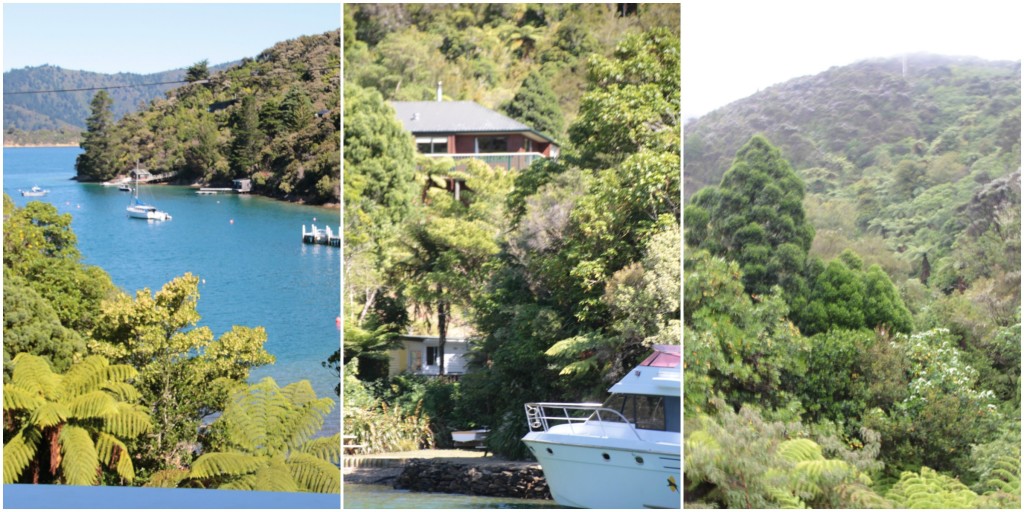 Well… it's 30 minutes by water taxi from Picton up Queen Charlotte Sound. We rented 'Cherith' house for 2 weeks . I must admit, when we first arrived on Christmas Eve ( after I realised I had left the Turkey breasts in the freezer in Dunedin) I thought what have I done? and it's a long time until we leave.
It was  a lesson  in logistics and organisation. But, above all  – cooking together using the ingredients we had available was great fun. I made focaccia each day and everyone had an opinion of what we would eat – from duck on a waffle with mustard and maple syrup and a fried egg for Christmas Day breakfast from Hannah , Richard and Holly's delicious fish curry, to Matthew's chilli prawns  and salsa served in lettuce cups. This was a true holiday –  walking, fishing, reading, playing a lot of Mah Jong  and above all spending precious family time together. Our two weeks went by very fast and resulted in feeling a lot more relaxed than when we arrived.
Bay of Many Coves / Cherith House / David and Ruth McConnell – fernlea@ihug.co.nz

It's been a year of road trips and within 5 days  of returning from Marlborough, I drove up the country again with Hannah to Auckland.
There is no better way of seeing the country (apart from road rage at the numerous campervans and tourists that don't look in their rear vision mirrors to see the queue behind them). We used the abundant picnic areas provided on our highways. Buying  delicious artisan bread and taking fresh ingredients is far preferable than risking  the same expensive  food found in many of our road side cafes .

—————————————————————————————————
I have been up and down the country a few times this year and thought I would share some of the restaurants we have enjoyed: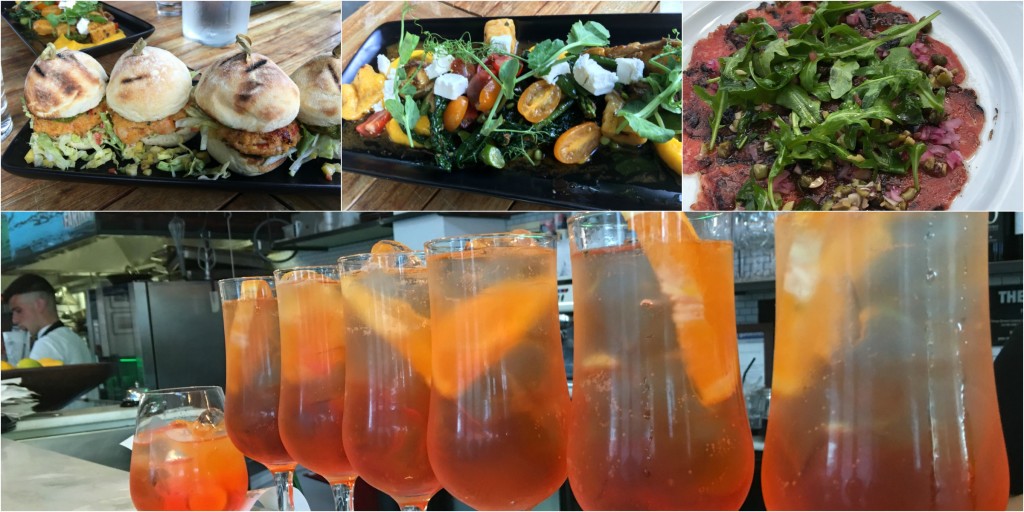 Wellington:
Charley Noble – no bookings. Great Casual dining
Field and Green – Delicious lunch here.
Prefab – Really busy lunch and brunch – sadly closed on a Sunday
Auckland :
Farina -Busy  Italian – Ponsonby Rd  (Loved those Aperol Spritz)
Meekong Baby – Fusion -Incredible set menu. Ponsonby Rd
Orphans Kitchen – Really lovely Brunch- Ponsonby Rd
Little and Friday – Amazing Cabinet Breakfast and Lunch Food – New Market
Woodpecker Hill- Fusion – Parnell Rd
Hamilton
Gothemburg – Beautiful Tapas-  Restaurant overlooks the river.
—————————————————————————————————————————————————–
Good France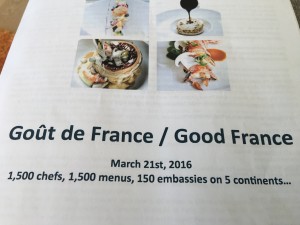 Last week I was invited to the media Launch of 'Good France' in Auckland.
The French ambassador to New Zealand Florence Jeanblanc-Risler  welcomed everyone . She was followed by an outstanding  sample degustation at Kazuya and The Grove.
On Monday 21st March 1,500 chefs  around the world will celebrate French gastronomy. In New Zealand 8 chefs menu's  have been selected based on fresh local produce inspired by French techniques.
Selected Restaurants:
Bracken- Dunedin; Hippopotamus- Wellington; Hopwood's – Nelson; Jano Bistrot – Wellington; Kazuya  – Auckland ; Pacifica – Napier; The Grove – Auckland ; Whitebait – Wellington
This will be a gastronomic treat – www.goodfrance.co.nz .   Contact your local restaurant for the menu and booking.

Sedums or Hydrangeas
I can't choose which I love the most in my garden at the moment. They are both wonderfully satisfying to grow, easy to propagate and grow unobstructed without the need  for constant attention. As the mornings become Autumnal and evenings shorter, both these classic garden plants will perform for weeks to come and provide me with masses of cut flowers for the house.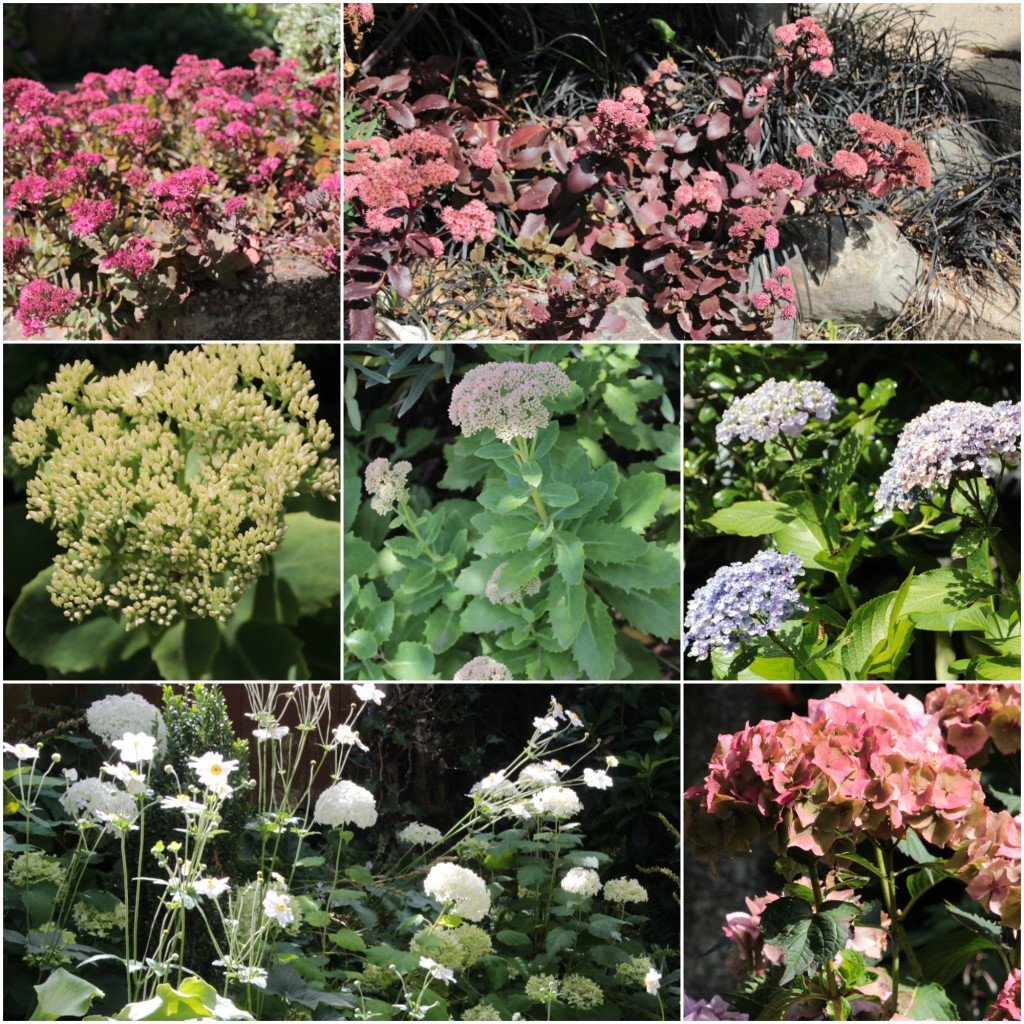 So…
After my decision to stop classes last year I am readjusting . There is  life after classes. I am and always will be a foodie at heart.
My tours are filling fast and I have a few spots left  to Turkey and Italy / France if you decide to travel this year.
www.judith-Cullen.com  / judith@judith-cullen.com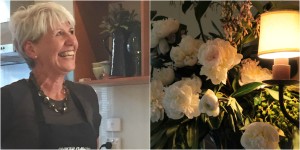 I am still available for  classes for groups, fundraisers and events.
This is a late start – but I will be posting a Monthly Newsletter. If you have something you would like me to include, just let me know .
Judith