During our 4 nights in Jerez we had the chance to travel by train Cadiz one day and Seville the next – both about an hour away.
Cadiz is the oldest city in Spain -built on an island close to the mainland surrounded by salt fields and fish farms. It has unique architecture of high buildings and very narrow streets. After a walk the old centre and a visit to the lovely market, newly refurbished around the original stone facade built in 1838. We stopped to taste a bowl of simple chickpeas and spinach, a plate of local cheese and a glass of wine to soak in the atmosphere and people watch before making our way to the beach for a seafood lunch and a swim in the Atlantic . I loved the groups of very brown elderly people siting around tables playing board games or lounging in deck chairs.




Seville in contrast is bigger and busier – the train station is now familiar after changing trains here a few days earlier. It's Hannah and Georgia's last day with me and they have arranged a ride to Portugal later in the afternoon through the web site BlaBla car. We find the storage cubicles for their packs before a taxi ride into the city .
We didn't have enough time to do justice to this lovely city, it was a little taster and it's now on the list of ' I must come back '
Bill and Jen had essential shopping to do and we toured the cathedral. It's the 3rd biggest after St. Peter's in Rome and St. Paul's in London . We hardly did it justice in our 2 hours – but did walk the 35 floors up the tower to get a stupendous view of the city.
A jug of sangria and a few delicious tapas in a sunny plaza was my last lunch with the girls. I now have to say good bye to my girl for a year – emotional, sad and excited – it's time for her and Georgia to do what many many young New Zealanders have to do. To experience life, live in different cultures and enjoy traveling with their friends.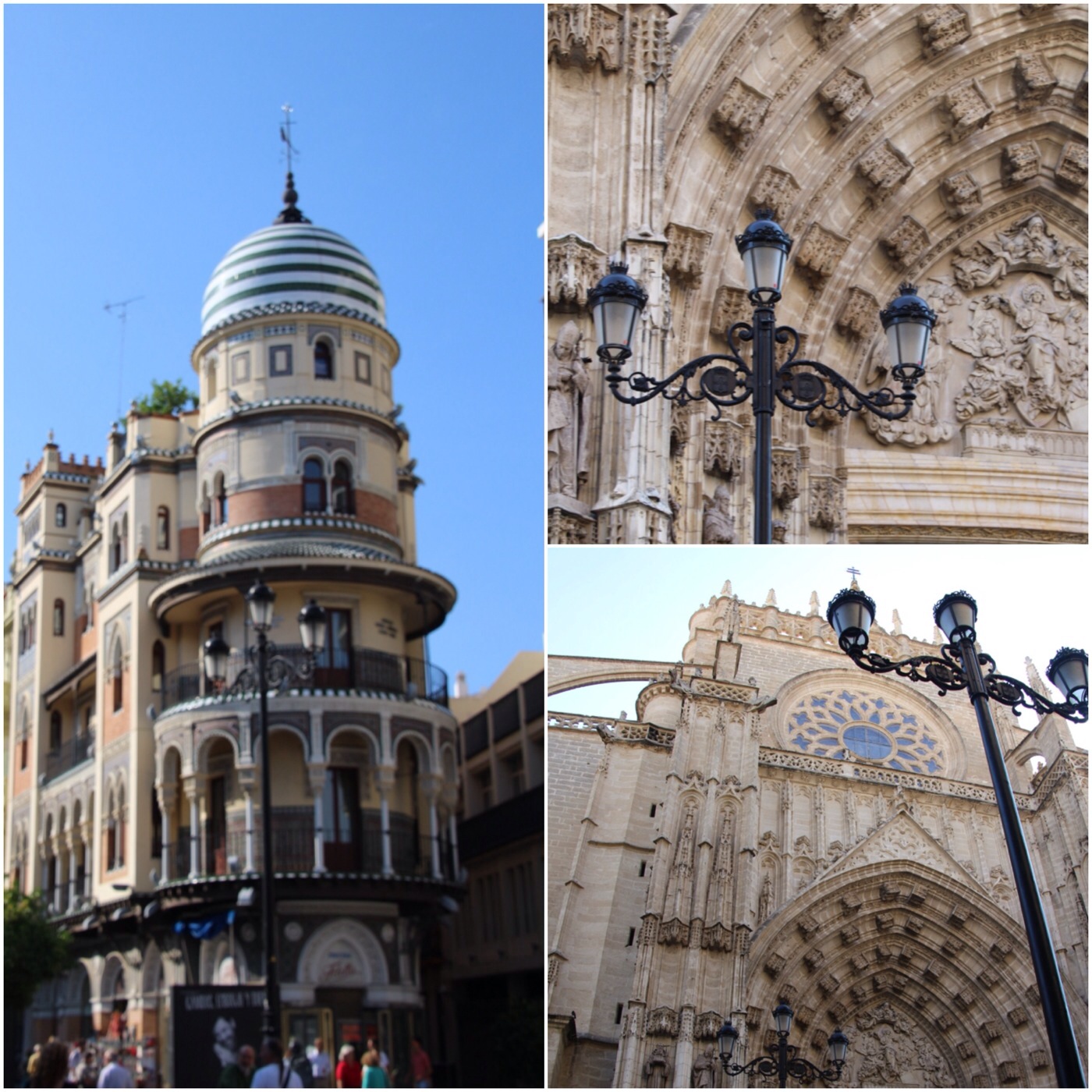 I have had a very special time for last 5 weeks traveling with my daughter – I will cherish as she will the incredible time we had with my tour group and how they accepted her and loved her company. Hotel St Clair and the world Surf Life Saving Championships in la Grand Motte with our group from ST Clair Dunedin- Hannah now has two silver medals thanks to Carla and Steph Laughton in IRB. Barcelona and our new best friend Gemma for introducing us to her city, jugs of sangria, paella and tapas and finally by train to Jerez and learning to love flamenco, sherry and Churos for breakfast with Bill and Jennifer.
It's been very rewarding and a completely wonderful experience to travel and share so many good times with Hannah – it has taught me that when opportunities arise,when you can spend time with your family – do it …. It's one of life's truly magnificent gifts.