I am sure everyone will have very fond memories of Lake Como, Moltrasoio and the very comfortable Posta hotel .
But today we traveled to lake Maggiore via Barbaresco. Who would have expected to meet a New Zealander in Piedmonte …. Jeffrey Chilcott has lived here for 25 years.. He is the cellar master at the Martinenga estate and a very good friend of Charles.
Surrounded by the most beautiful vineyards dripping with huge bunches of grapes, they are nearly ready to be picked for the 2014 harvest in a couple of weeks.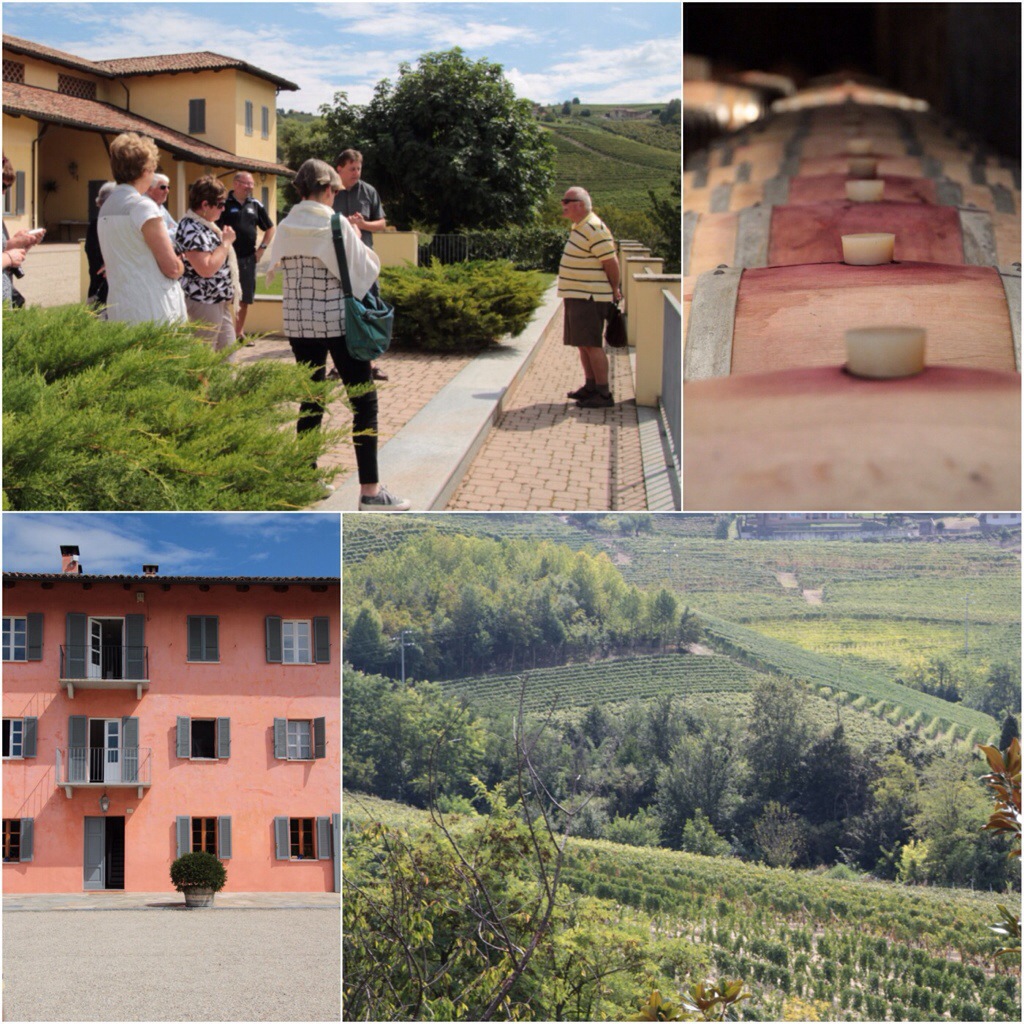 4 hours later we left after a stupendous visit and wine tasting at the winery and a long lunch in the village. We were treated to such delicacies as – steak tartare with truffle, wonderful fine egg pasta with ragu, poached veal with tonnata , guinea fowl and vegetables and finishing with sorbet made with barbera wine and berry fruits .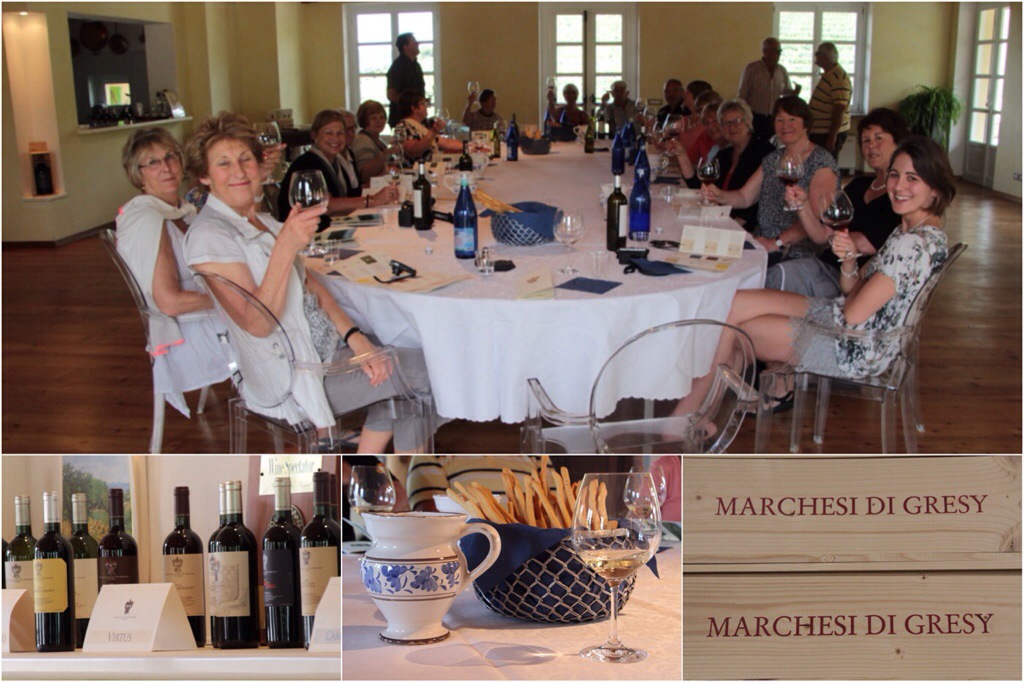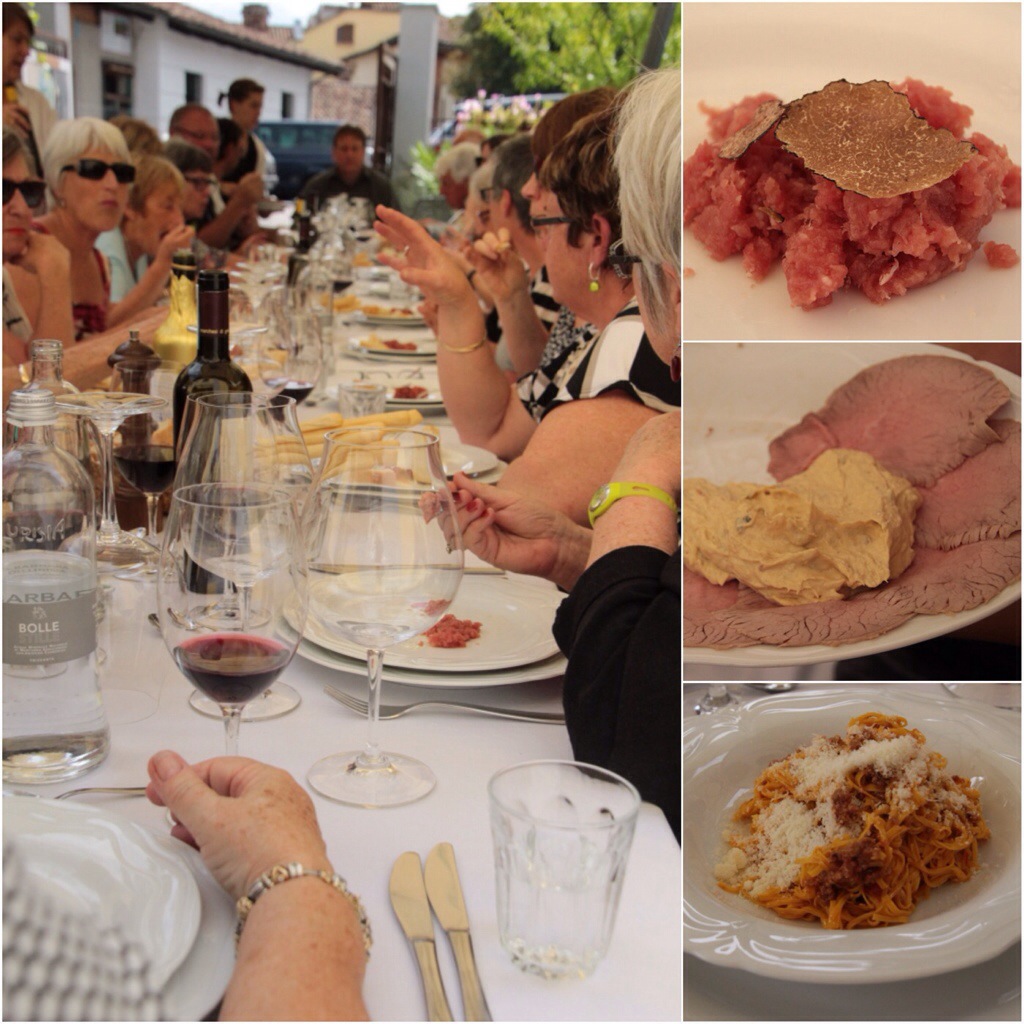 I will leave it up to your imagination of how we looked on the bus after the initial high from lunch. Our two hour journey was very quiet to lake Maggiore and our Hotel at Pallanza – once again over looking the lake.
Needless to day a peach, water and walk was all that was required before an early night,.