It's Tuesday and market day in Annecy. This gave everyone an opportunity to buy and converse with the market people.
I did my best to encourage everyone to choose something they may not be familiar with – In amongst the masses of fabulous cheeses and salamis, vegetables, fruits and bread we also found terrines, rillettes and smoked duck, our only problem was Janet and Graham had the only knife ….
So sitting on a park bench with a view of lake Annecy we thoroughly enjoyed our picnic on this warm balmy day.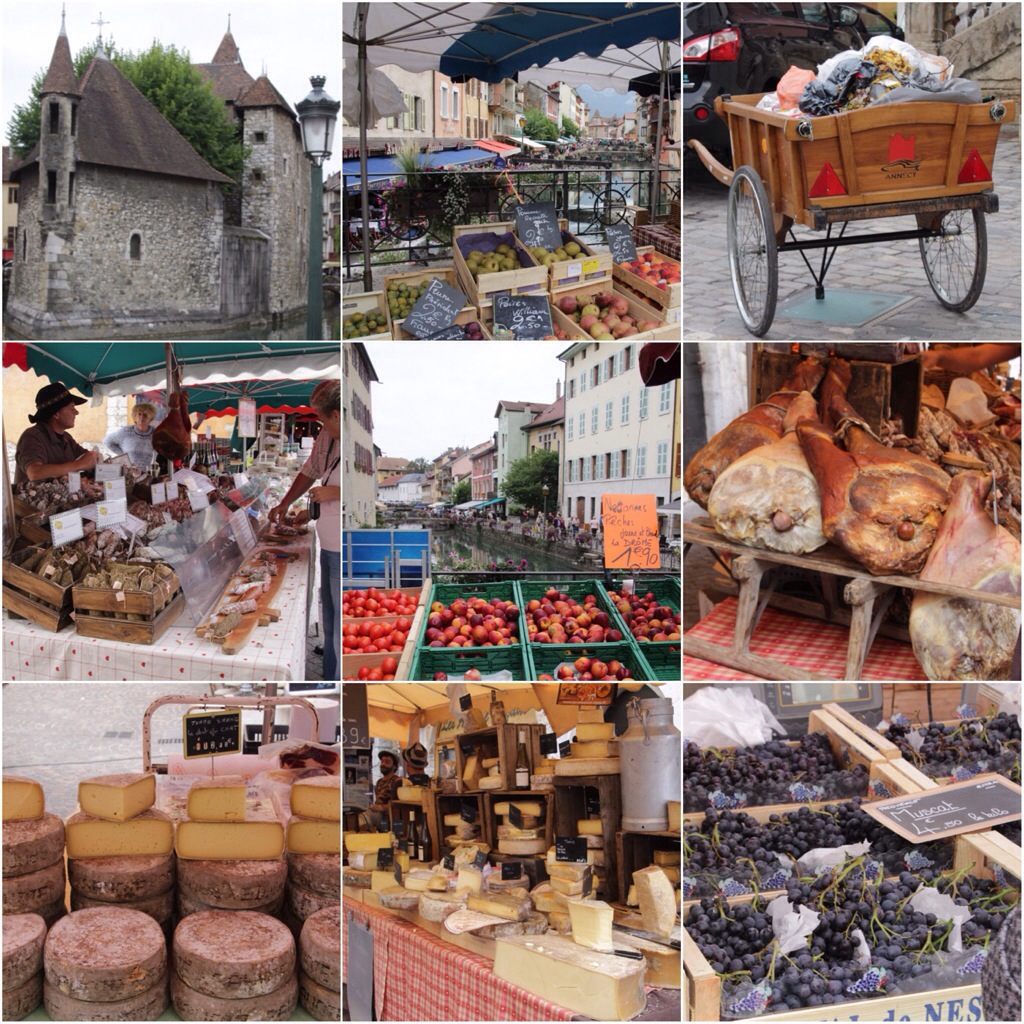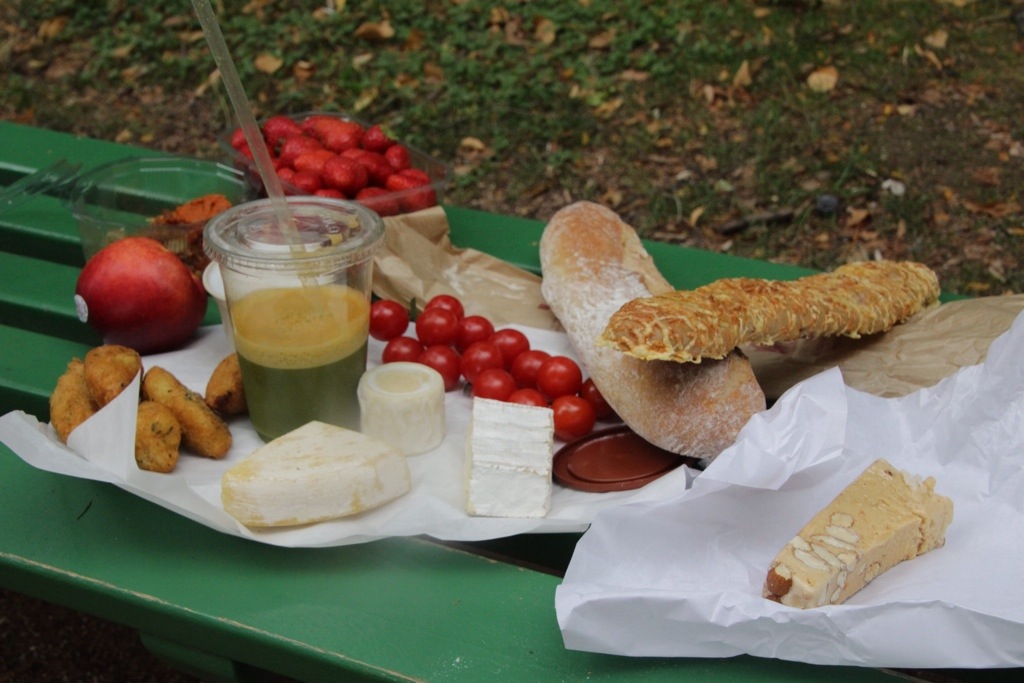 By mid afternoon we were walking up into the old heart of Geneva . Big cities are never easy to negotiate , but with Charles help Marco managed to drive us past the United Nations, the ILO, Red Cross, WTO and many others .
The Calvanist church was started here and the cathedral has a simple stark interior but surrounded by lovely cobbled streets full of some lovely shopping and restaurants.
Sadly no time…
The roads in Geneva have many flash cars. The streets are full of very smartly dressed women and men in sleek suits – it's a city known for banking and of course diplomats and it shows. ,