For the second year in a row we visited the lovely Stephanie's restaurant high up mountains in amongst the ski fields . Charles and Lissa have holidayed up here for the past 25 years and know the roads well . I think my group wondered where on earth we were going .. Driving past stunning wooden alpine houses we emerged out on a plateaux with the most awesome view of Mt Blanc.
Our food was typical mountain fare starting with a simple wine aperative- thinly sliced potatoes were served in hot pots with mushrooms collected earlier that day and baked with cheese on top, followed by Bilberry dessert ..
Being ' full' was an understatement – but what a fabulous memorable time we had and will definitely be back next year.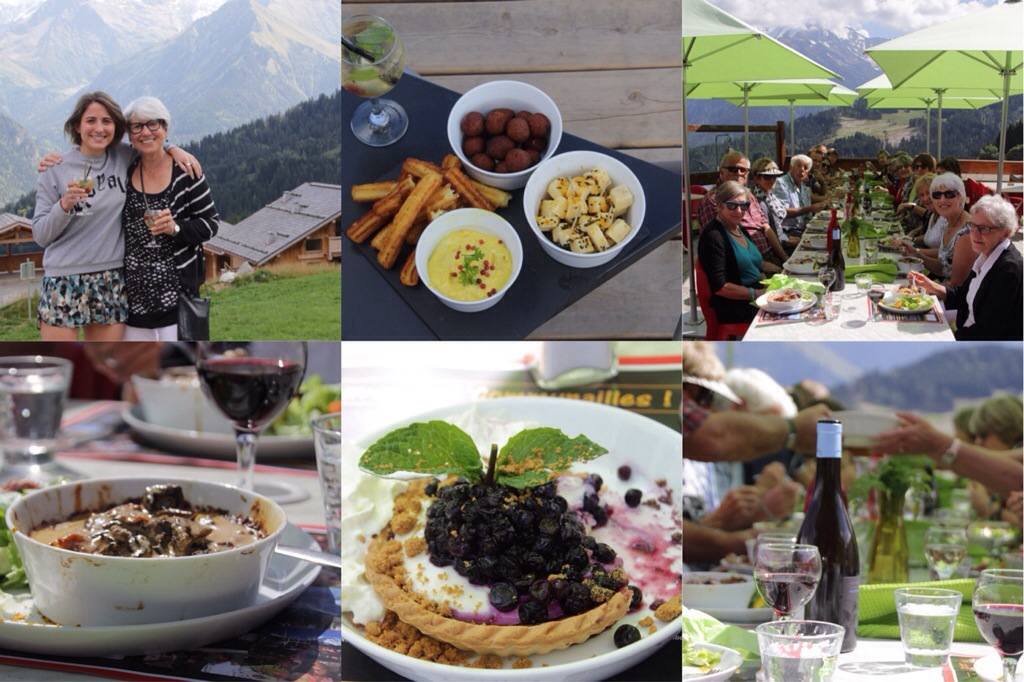 Can you quess it was a quiet sleepy trip down the mountain along the valley over some very impressive viaducts and past the turn off to Italy through the Mt Blanc tunnel to the socialite skiing town of Chamonix.
We all enjoyed an exhilarating ride, first on a Gondaler then higher up in a scary cable car to a magnificent view of the mountains and Mt Blanc with its glaciers flowing below.
There were many people up here in tramping boots with walking poles enjoying the numerous walking trails on this sunny hot afternoon.
Oh.. How lucky we have been with the weather and it was important that we had a good day today to see these colossal mountains in all their glory.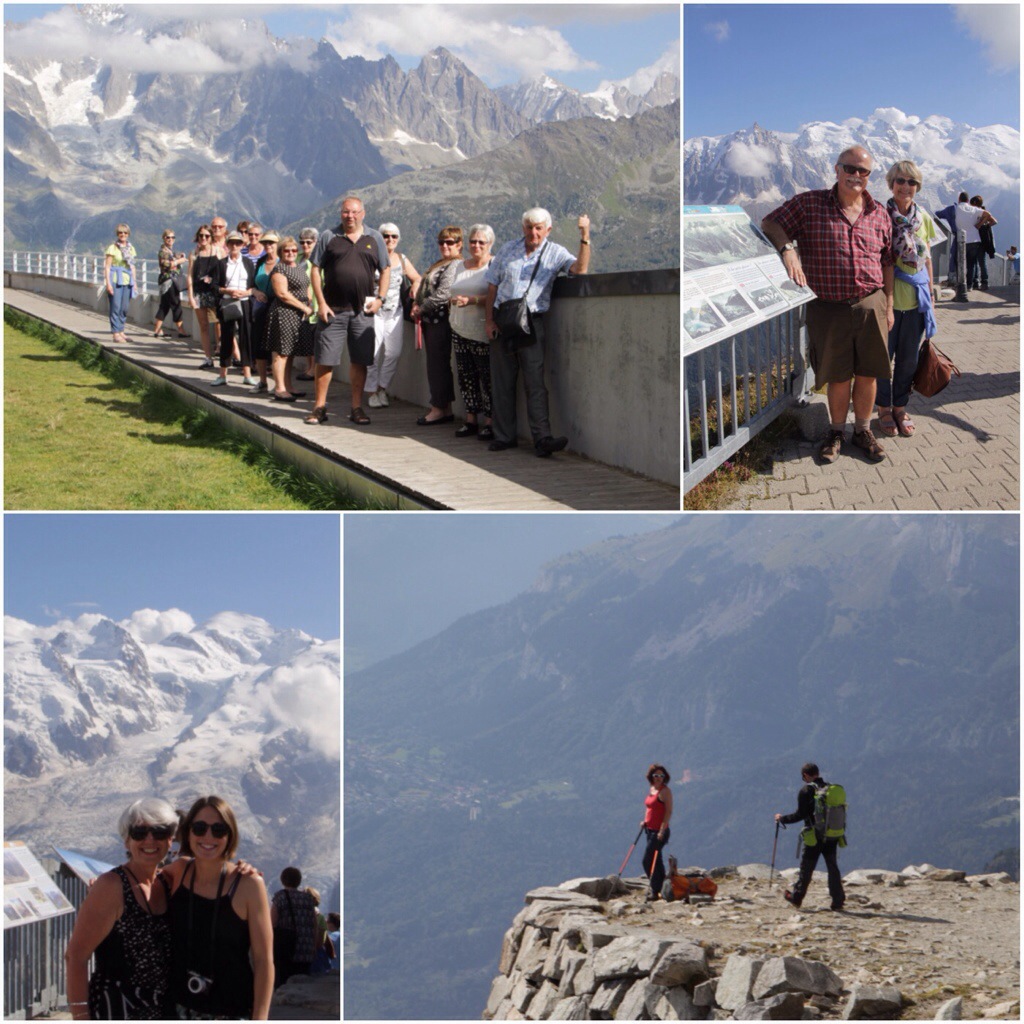 One of the delicacies of Lake Geneva is the lake fish and tonight I had to go back to Jacque de leman for their famous fried fish and frites. Yep… Fish and chips and oh my goodness they were delicious.