A restful slow start today for our leisurely day tripping around the Borremean Islands – Isola Madre, Isola Bella and Isola Pescatore .
A very reliable ferry service runs all day on the lake. Perfect for tourists and local residents alike.
We had a relaxing hour walking through the neat colourful gardens of Isola Madre and the grand villa which would have once had the island to itself.
It's a quiet retreat compared to the intricate Italianate gardens of Isola Bella …
The grand palace which entertained and accommodated Napolean gave us a small insight into the lives of the wealthy Boromean families.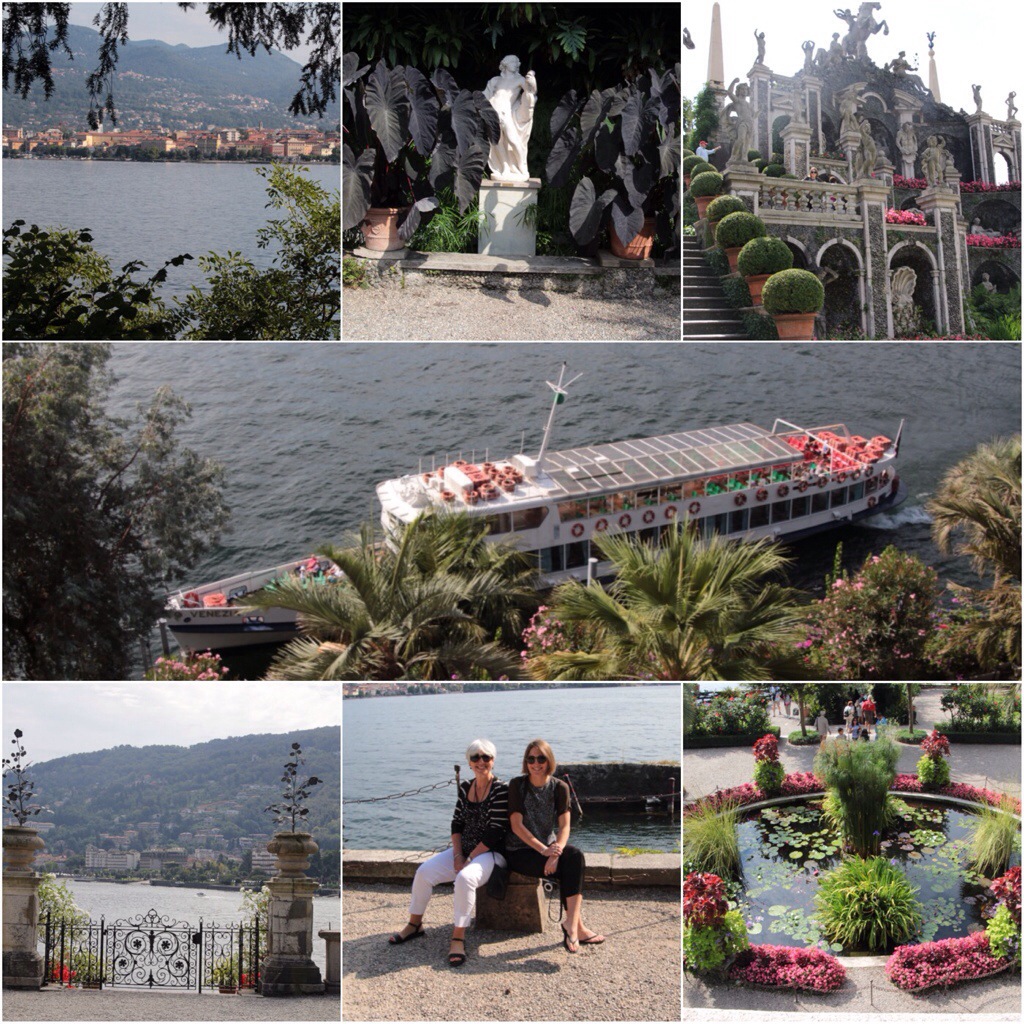 It was day of choices and after I mucked up the ferry times a group set off to the Chapel of Santa Catarina on the other side of the lake – …..
Some shopped in Stressa, some went by cable car to take in the expansive views of the lake, while some returned to Pallanza for a quiet afternoon at the hotel.
Hannah and I stopped at Isola Pescatore – known as the fish island and home to fishermen and many restaurants.



Siting high on a balcony over looking the lake our dinner was at one of my favourite trattorias – dad in the kitchen, mum at reception, sons and daughters waiting on tables. A lovely long table had been set for my group and they could choose things like wonderful homemade Ravioli stuffed with spinach and ricotta and coated in sage and butter, delicious mussels and Tagliata – rare beef sliced with rocket and parmigiana Regiano .
It's been a terrific day and ended with a memorable meal..