We are here for a busy 3 days in one of my favorite cities – Venice . Staying in the Dorsoduro area, my group has our lovely hotel to themselves with a private garden for breakfast and relaxing and a piazza within a minutes walk for the essential aperole spritz.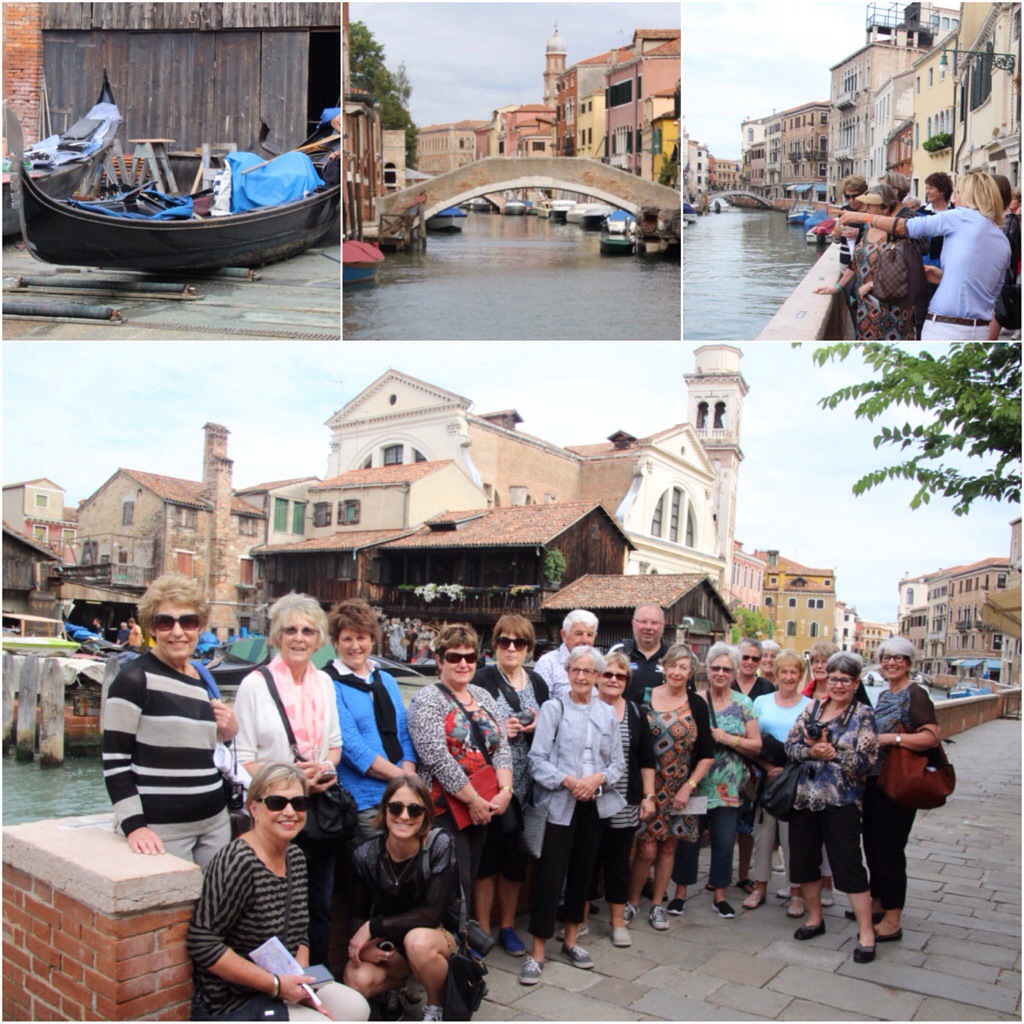 Venice is all about walking and this year my marvelous guide Cristina took us on a long meander through many tiny alleys, beside glorious quiet canals, in areas we would never have ventured. Her superb knowledge of Venice ensured we were all thoroughly wowed . Ending beside the market with the usual prosecco and my standard Caprese Salad ( tomato and mozzarella) I lost my group to the charms of Venice for the afternoon as the explored, visited galleries and museums and became acquainted with the surreal place .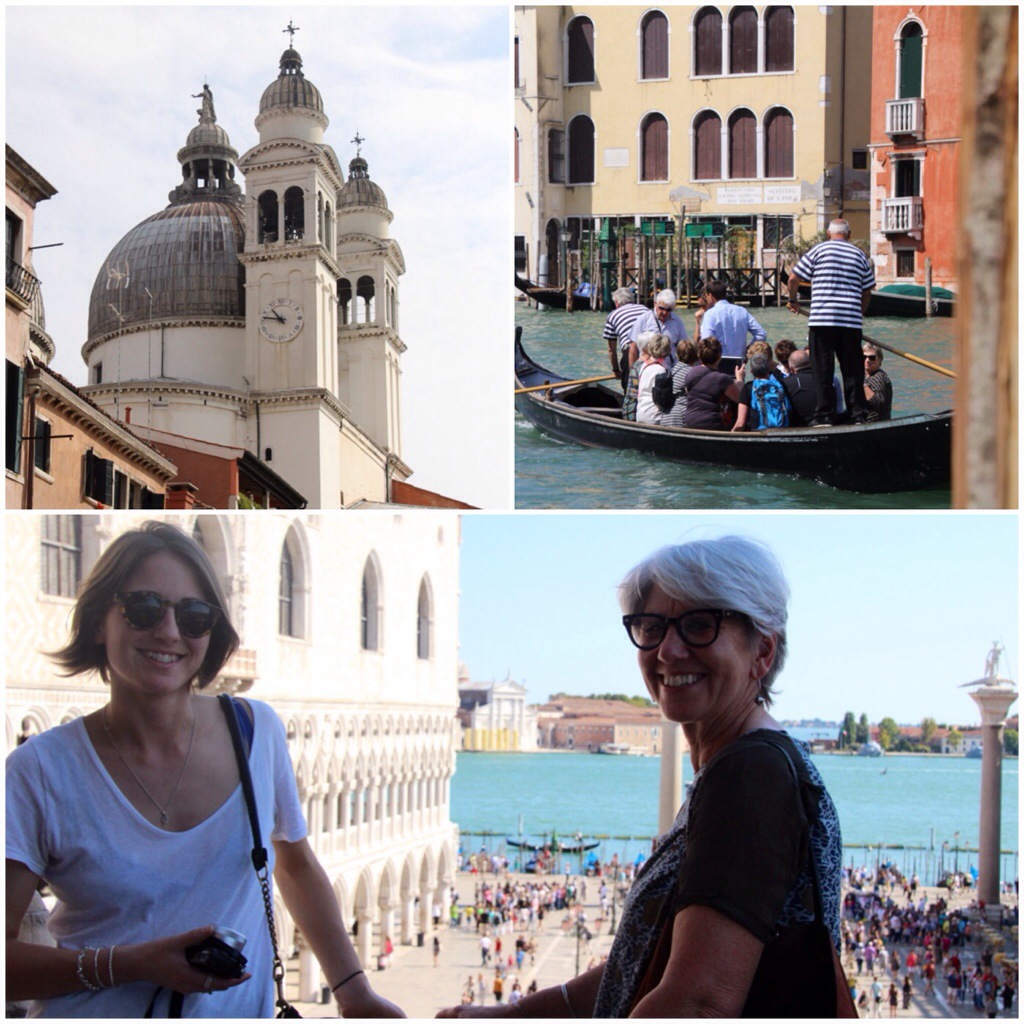 Our second day took us into the Veneto – after taking the vaporetto to meet our bus and driver Daniele and our guide -again Cristina, we traveled for about an hour to the famous wine growing area producing the worlds supply of Prosecco. Our visit at Bisol winery helped us appreciate this very drinkable and popular sparkling wine. The hillsides are blanketed in the vineyards and surround pristine picture perfect villages.


For the second time, I took my tour group to the beautiful village of Asolo – sitting high above the Veneto – looking out towards Venice , it's a little gem.
Lunch was at ' Al Sole ' and we had a beautiful setting – sitting at white linen covered tables on a balcony over looking the town. Our simple regional lunch was delicious.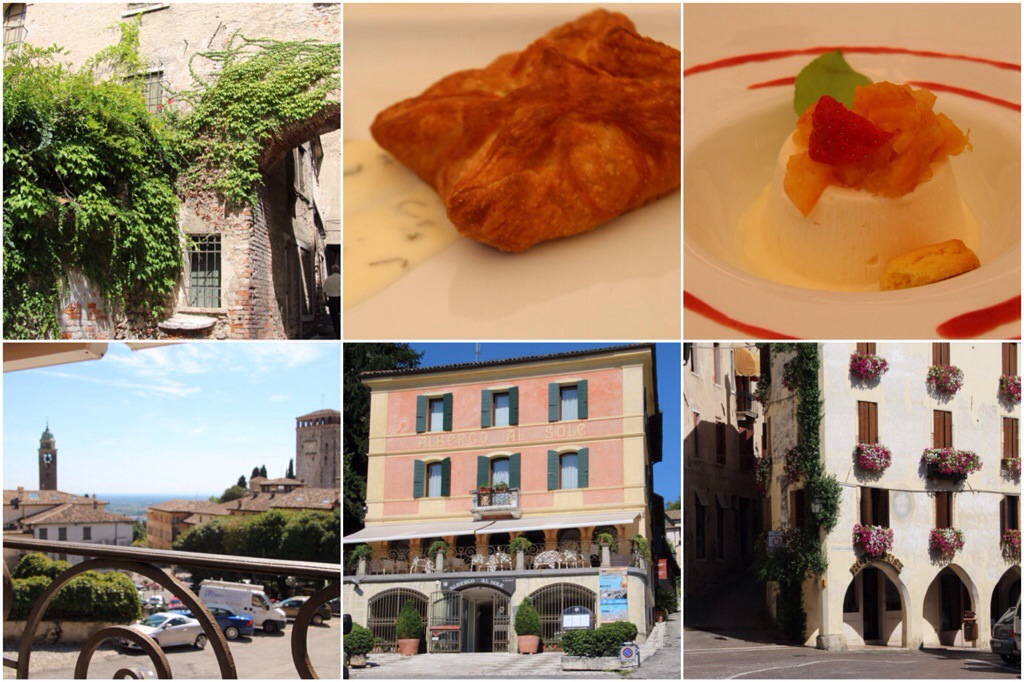 Our day ended with a visit to the huge Palladian villa – Villa Barbero – you can't not enjoy a visit to one of the villas built for the wealthy to escape from Venice. They were so prolific in this region in the 15 hundreds ( in fact over 4,000 exist. )
Before we know it day 3 was upon us and our last day in Venice took us out onto the lagoon to the islands Murano and Burano.
Glass blowing and lace making make these two islands famous and each time I visit, there is always something new to capture your interest.
However, the colourful houses of Burano never fail to impress and I end up taking heaps of photos along with everyone else.
I have a wonderful group once again – with very good shopping skills and always enthusiastic – I am so lucky and it's reassuring to see everyone enjoy themselves.
For our last night in Venice we only had to walk to the other side of our piazza or actually in Venice they its known as a ' Campo'
I chose a typical Venetian meal of Baccala – salt cod pate and fritto Misto – the salty fried little fish.
Sitting out side on a warm balmy night – with good local wine and a very chatty group we toasted Venice and vowed to return.