Following the same route out of Yvoire that we have traveled on several times, we skirted Geneva to the Autostrada. Soon seeing Charolet cows – the traditional white bread of this region and past Bresse home of the famous chickens.
A 3 hour drive took us to the small village of Cluny . So why here ?
To see the remnants of the largest monastic church in Christendom – which promoted peace and benevolence from the 10 th century. With a Community of over 1000 monks it's hard to believe how something as big as this could be destroyed and demolished . One tower remains and they have the most extraordinary screens that you can move around and they provide a digital image of what the interior of the church would have looked like.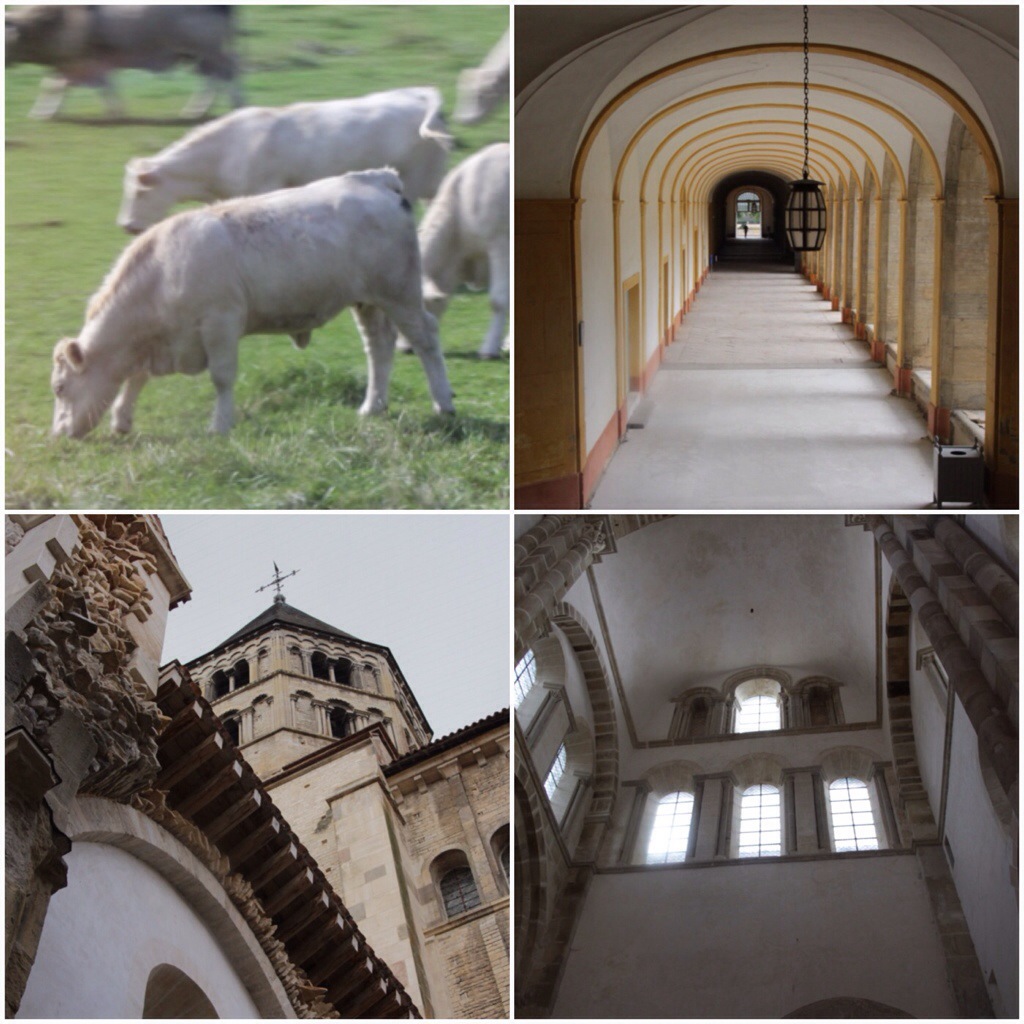 It was a great lunch stop and we continued through the beautiful country side to enable us to pass through the village of Chardonnay and the home of the grape variety that we are all know and enjoy.
From now on its vineyards all the way to Beaune – mainly Pinot Noir and Chardonnay – some of the grapes are being picked and we did pass a pressing plant with a queue of tractors and trailers full of baskets of grapes.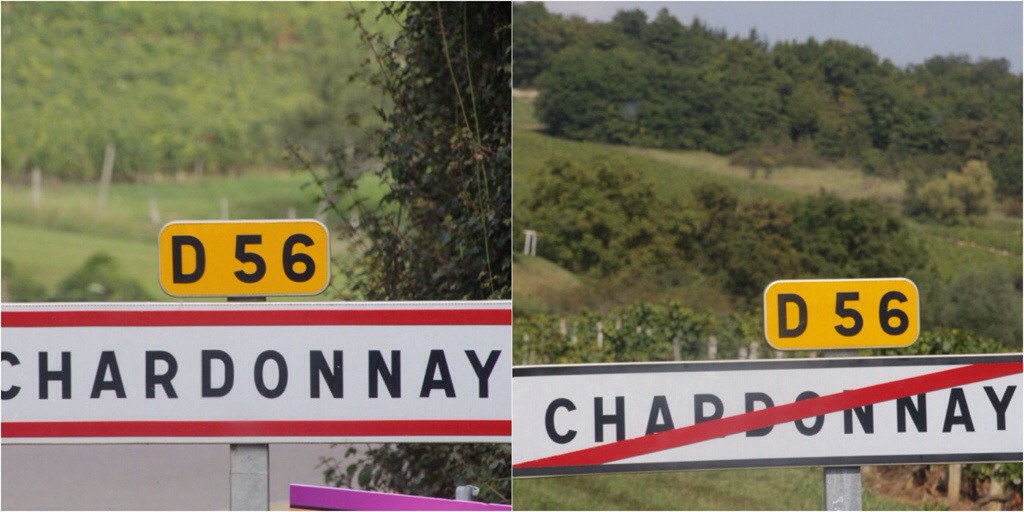 What a joy to return to Beaune – this town is gorgeous and so is our hotel.
We were met by Richard and Lynley – my guides for the next 4 days and two newby's to the tour Ted and Janine – also from Dunedin.
Richard introduced everyone to the drink of the area – 'kir ' made from cassis and white wine or sparkling called Kir Royale.
Understanding the wines of Burgundy needs some guidance and Richard gave us a 101 introduction along with a wine tasting to get everyone started . Over the next few days with his help and our visits we will reinforce and learn about this extremely old and famous wine region.
It was a short walk into the village to a favourite restaurant called 'Le Conty'
From lake views to sitting in a wine cellar underground we loved our traditional dinner of Ham and parsley terrine / beef bourgegnone / French pastry dessert.
Yet another memorable dining experience with delicious wine.