The festival in Barcelona continues night after night – we joined the thousands of people lining the beach to watch the evening fireworks display at 10 pm . Prior to walking the packed streets we enjoyed eating snails, fried chorizo and octopus at a traditional basque restaurant. We had Gemma and her a mum tonight (for once Georgia wasn't the shortest..)
The sound of neighbourhood drumming bands went on well past midnight and we could hear the bang of crackers from the crazy fire throwers. It feels weird to be going to bed by 12. 30 and yet the streets are still full of people.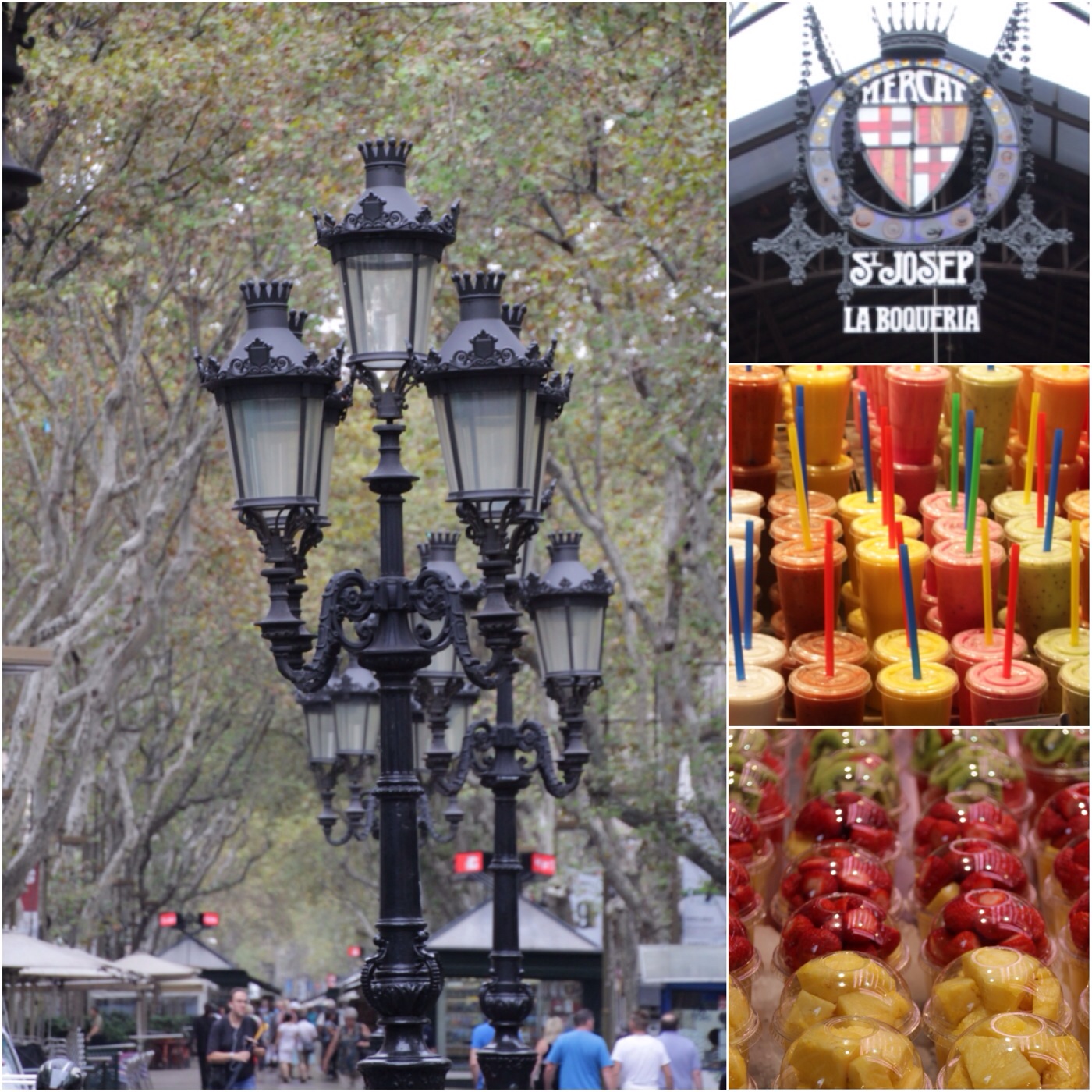 Walking the long la Rambla the following morning was quiet and today for the first time is was raining lightly but still very warm. Our breakfast date was the market. Julie Le Clerc had told me how good this was and weren't disappointed.
Starting with fresh orange juice – it was hard to choose which one – there was such a huge selection. Pottle's of fresh fruit lined another stall and the piles of fresh figs and peaches were stacked with leaves between – they looked so pretty.
From Spanish Tortilla , empanadas and skewers of jambon – we tried them all.
The stalls sold everything from crystallized fruit, dried fruit and nuts to tripe, offal, seafood and chickens.
I love markets and while sitting having a coffee we watched the locals buy.. it is always fascinating to see them interact with the stall holders and many were sitting around bars having their breakfast.


It's our last day in Barcelona – after our visit to Sagrada Familia we did a spot of retail therapy and bought a gift for Gemma – she was so fabulous. We have walked and walked – visited historical sites, eaten tapas, paella and jambon and enjoyed serval jugs of sangria. We loved her and wouldn't have had this lifetime memorable few days in what has become a favourite city if it wasn't for her.