We were back in the bus early today in time to get to our appointment at Gruyere in Switzerland to watch the making of Gruyere cheese.
What a stunning beautiful drive – firstly around the side of the lake, beautiful in the calm sunny early morning, then up into the hills lined with pristine farmland – rolling away from either side of the motorway – the grass looked manicured and of course the cows had bells around their necks. We were all interested in the huge farm buildings which not only house the animals in the winter but often the family at the other end.
Our visit was high in the mountains – a huge bucket left here to take skiers higher up the mountain.
In a house over 350 years olds we watched the traditional method of making cheese in gruyere – the milk was heated over an open fire and everything was done by hand .


On this gorgeous morning we stood outside to enjoy our cheese tasting , surrounded by stunning views and were entertained by a group playing Alpine horns..what an amazing deep beautiful sound. Graham and Ed both made an excellent attempt at blowing these huge beasts.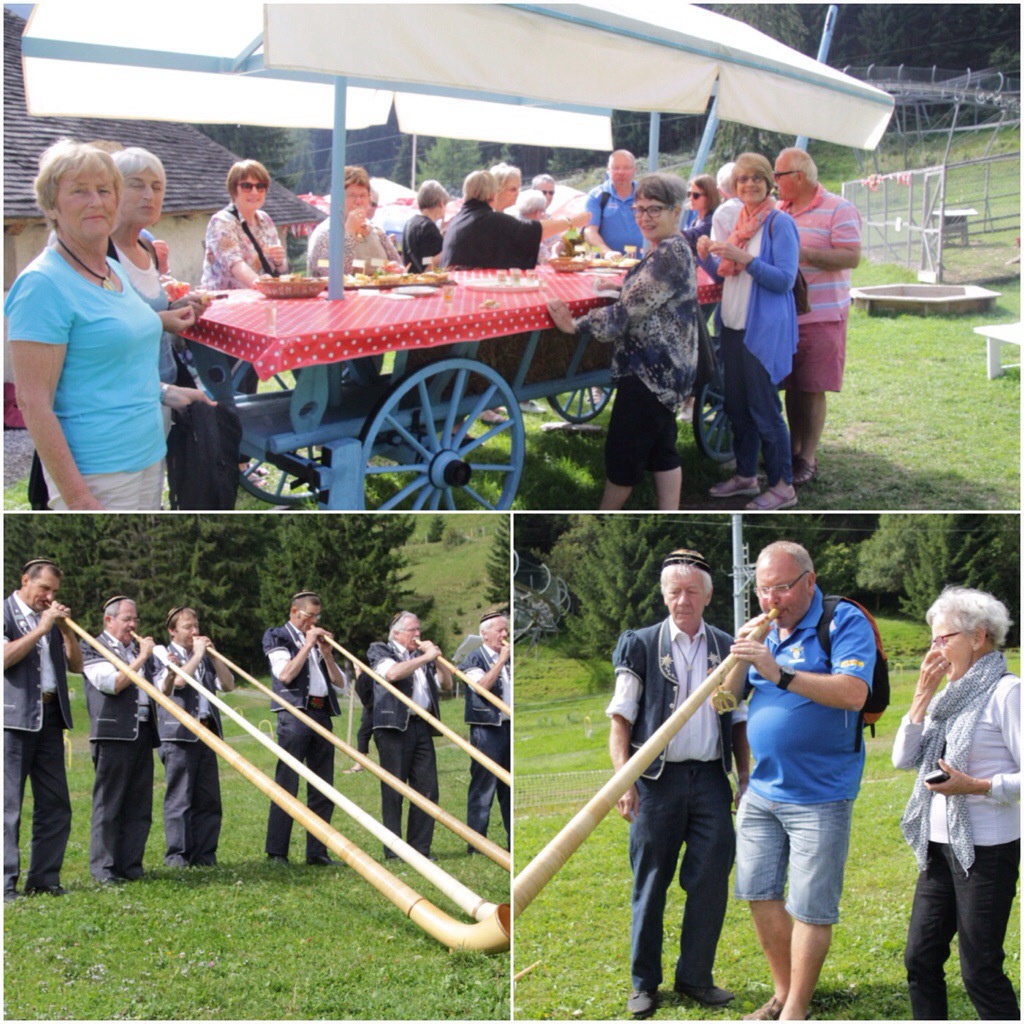 From cheese to chocolate. Switzerland is famous for this delicacy and Maison Callier is one of the oldest manufacturers – after a Disney type tour we emerged in the tasting room to eat and taste to your hearts content.


No one felt like lunch after too much cheese and chocolate but it was very hot and we found a lovely verandah to enjoy a local beer and watch this very busy Sunday in the picturesque village of Gruyere- full of locals out for a long lunch.
A drive past the Chateau Montreax on our return was enough – the swimming pool at the hotel was a preferred destination and a perfect end to a lovely day.