Last Thursday I had a demonstration class in Invercargill and my daughter Hannah and I drove south on one of the most glorious days of the winter. For many years  I travelled state highway no 1 to Southland every month for classes in Gore, Winton and Invercargill. The green velvet of the countryside and the bright yellow and oranges of the winter willows has always impressed me and we forget what a huge expanse the farm land is down there.
Our return trip was also a 'hot' winter's day – It became one of my favourite road trips. Starting with breakfast at the Seriously Good Chocolate Company with my friend Jane and time to do a little damage and retail therapy in Liz Thomas in Invercargill. We had a lunch date in Gore with my friend Jan but the scenic route through Winton meant I could pick up some more green glasses from Country Matters !!!!
I love the Spring Pussy Willow and I spotted a tree on the side of the road on the outskirts of Balclutha – But… we also spotted the shop 'White Willow' on the main street – I had heard about this, so…. what do you do on a road trip but 'stop'

Oh my goodness  – this great shop is run by the infectious Jo Creighton – She has created a fabulous Oasis in Balclutha – full of smart clothes and terrific gifts and jewellery – Stunning bunches of white flowers filled the counter and before I knew it we were friends on face book  and friends in life. It was obvious she loved what she was doing and I can only encourage everyone to make a stop here – in one of the more unlikely places of finding such a smart trendy shop.
'Willow' was obviously the theme for the day and after doing some very early Christmas shopping – I found my Pussy Willow tree up a bank on the side of the road. Hannah wouldn't have anything to do with helping me … (I did have my secateurs in my Bag) Well, after water coming up over my shoes and walking into a ditch I managed to pick a huge armful of my favourite pussy willow to fill my vases above the fireplace.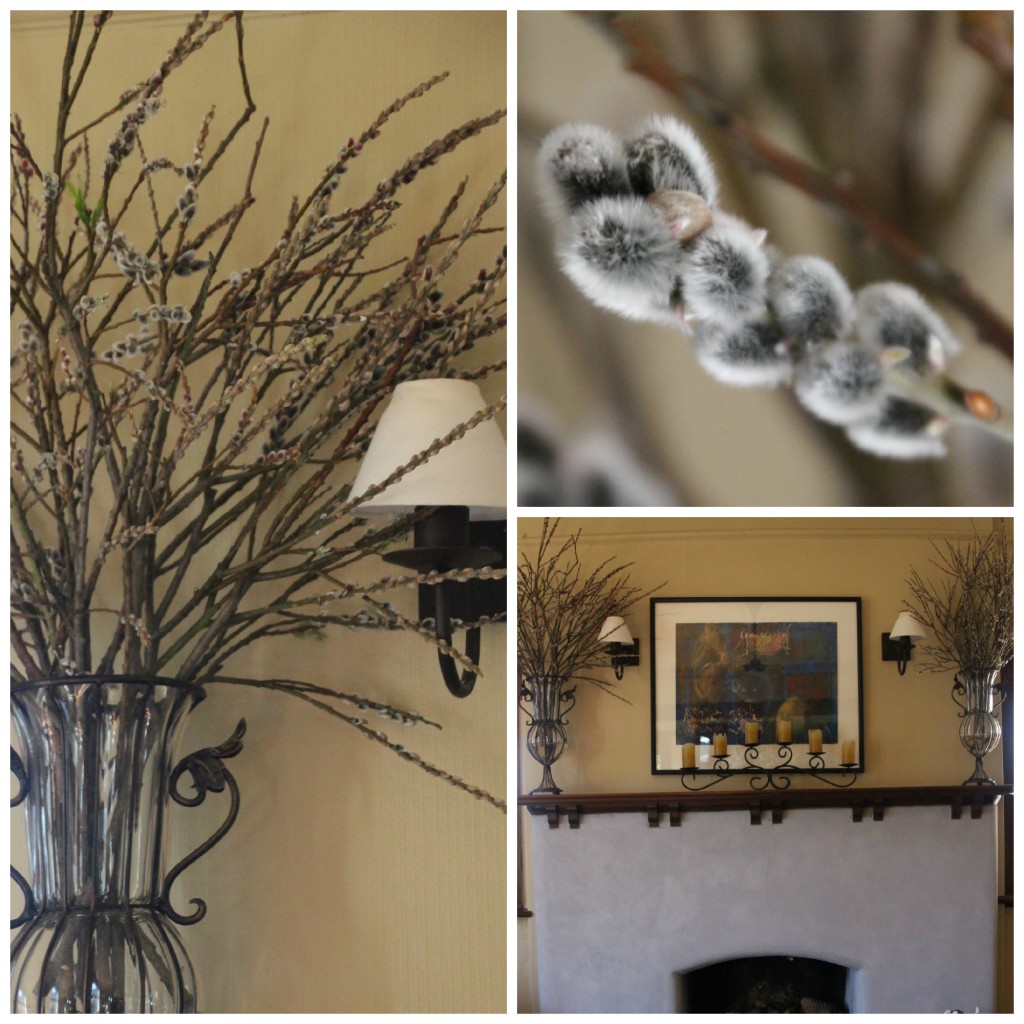 We had an unexpected two days of fun.. And it was so lovely going South again.