Today we only have a short distance to travel from Kas to Antalya. A lovely later start and many had their last swim in the pool or the Sea at this well situated hotel.
The route along the coast road took us past thousands and thousands of glasshouses growing tomatoes. It was like a blanket of snow…. They are grown hydroponically and produce up to 4 crops a year.


Our morning stop was at the rather scruffy village of Patara- famous for the birthplace of St Nicholas – the Byzantine Bishop who passed into legend as Santa Claus. We visited the ancient impressive church with the Sarcophagus of St Nicolas . The site is visited by many many Orthodox Christian Russians who revere St Nicolas.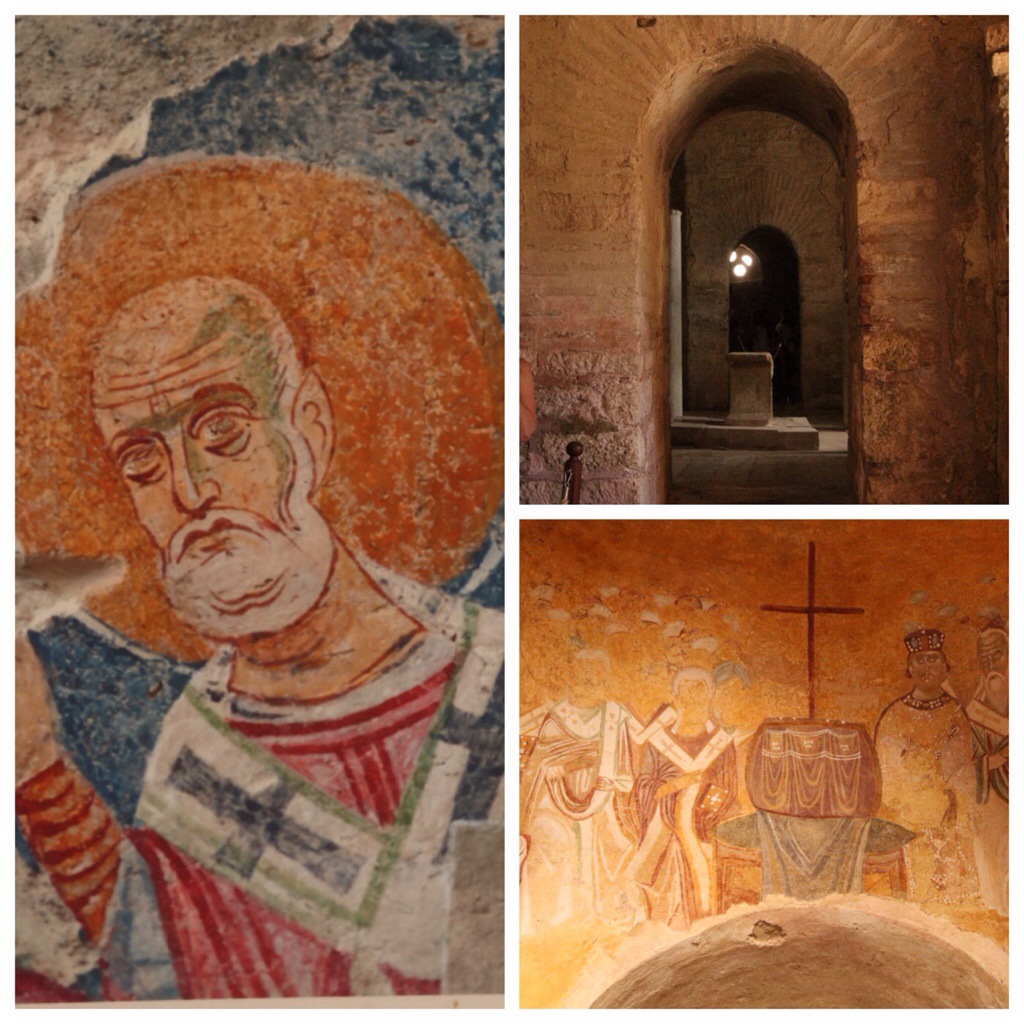 One of the great treats on this tour is the stalls selling fresh orange juice.
$3 for a huge glass. George felt sorry for the young girl with a huge queue and ended up slicing the oranges for her…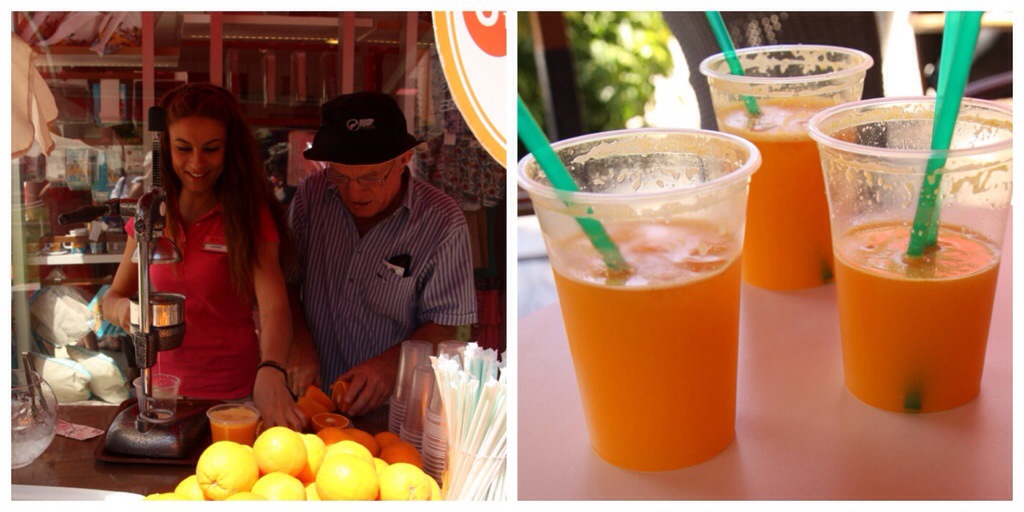 Oh my goodness …. Everyone kept saying how each day has been amazing and how could it get any better?
Alison told me we were going to a Trout Farm for lunch – what she didn't tell me was – we would be sitting come lying at low tables placed on top of a flowing stream. Food was carried down by young men with trays full of plates .
The best flat bread, salad, and a variety of meze, then you had the choice of trout or lamb. The trout was grilled and served with a salad of fresh rocket.
The lamb (mutton) was slow cooked – looked like shank off the bone and it came on a metal plate sitting on a stand with flaming charcoal underneath to heat the meat. It was amazing and tasted so…. Good – I did steal some of George's!!!
We left laughing after our very happy time over lunch before 30 minutes in the bus to our hotel ..
A huge monster resort full of Russain tourists … We managed to be in the water very quickly and find the bar.
What a great group I have with me ….I am so lucky .