A morning walk for Phil and I gave us a chance to get to know the little town called Urgup where we are staying . It's taking us some time to get our heads around all these caves where people live and work .
There are many derelict properties and abandoned houses, yet it' s obvious new renovations are going on everywhere – gorgeous hotels and houses have been bought to life in this unique environment .

This fairy landscape of Cappadoccia covers 20,000 kilometers – It's hard to comprehend its enormity and yet we are captivated by it' s beauty and grandeur . Can you see the Virgin Mary and a Camel in the rock formations?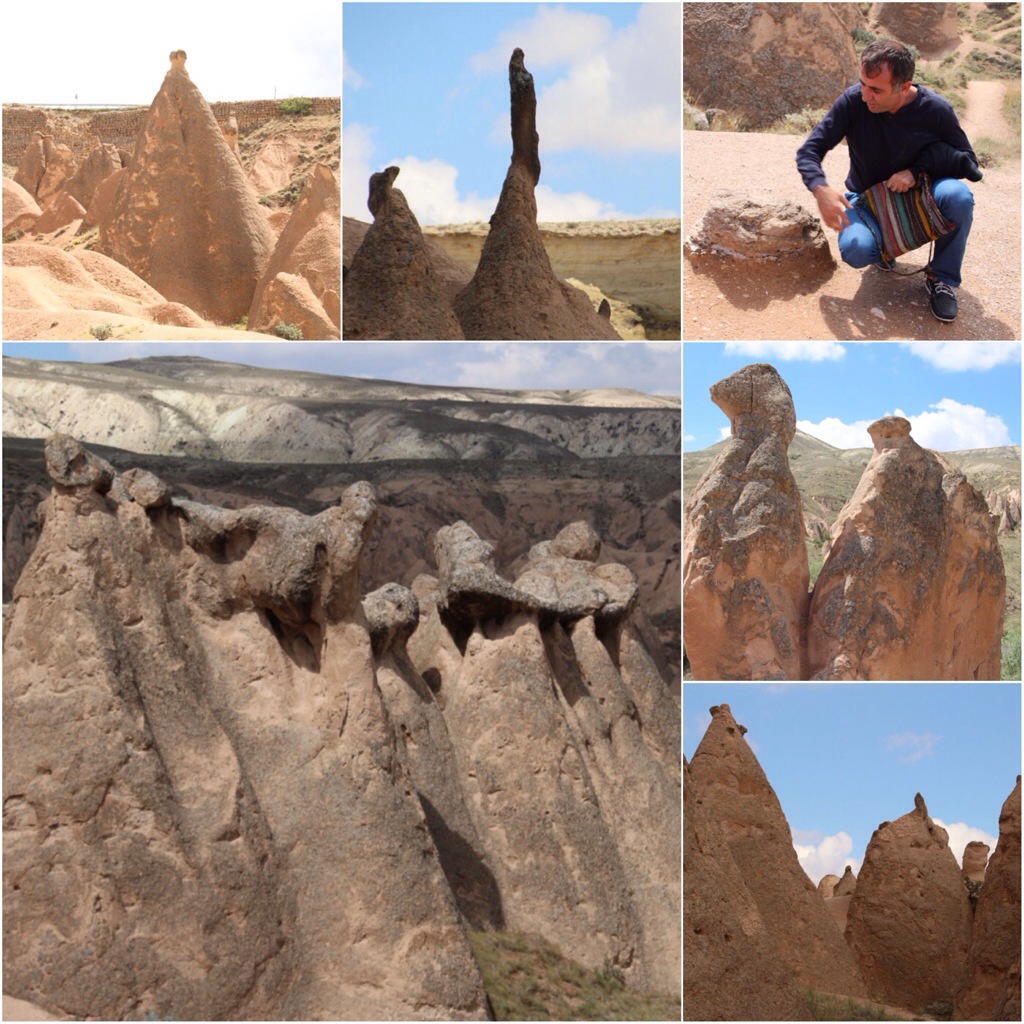 Each stop is full of tourist buses , bazaar stalls , fresh orange and today this lovely lady making Gozleme ( very thin light pastry filled with feta and spinach – toasted over a hot plate and served warm … truly delicious) – our answer to a toasted sandwich …..


Each stop shows off the landscape in a different way… Grapes are grown singly around the rock formations – mounded up to get water and nutrients in the dry hot summer .
We are all a bit overwhelmed by the attack on our sense of sight – everywhere you turn there is another photos and a ' wow ' moment .