A bit late for the last day …
Our last full day in Urgup and these 9.30 starts are going down a treat. Many of the group are walking in the early morning and we have two very keen runners who have explored the hills around this gorgeous town.
Our starting point this morning was the village where Hasan was bought up – it was quiet and getting ready for a market day. We visited a beautiful building that his Grandfather built and an ancient Christain church from 300 AD.
Although the law won't allow Christian churches this is still used occasionally.
I found a young man selling interesting dried fruits along with a lovey selection of apple, pomegranate and hibiscus teas and the delicious Turkish delight.
And … Oh my gosh we found an espresso machine.. So extra time for precious coffee. The Coffee in Turkey is thick and sort of muddy… And is an acquired taste not like espresso at all.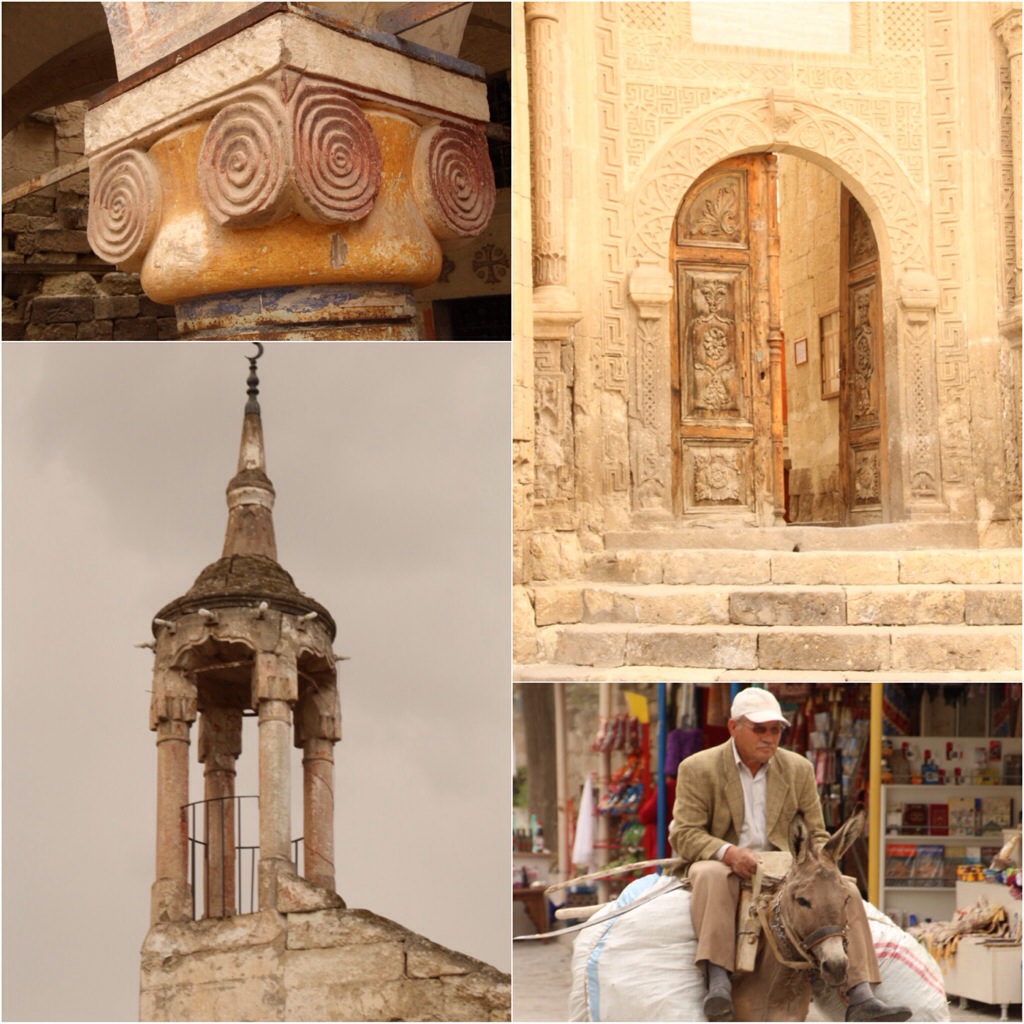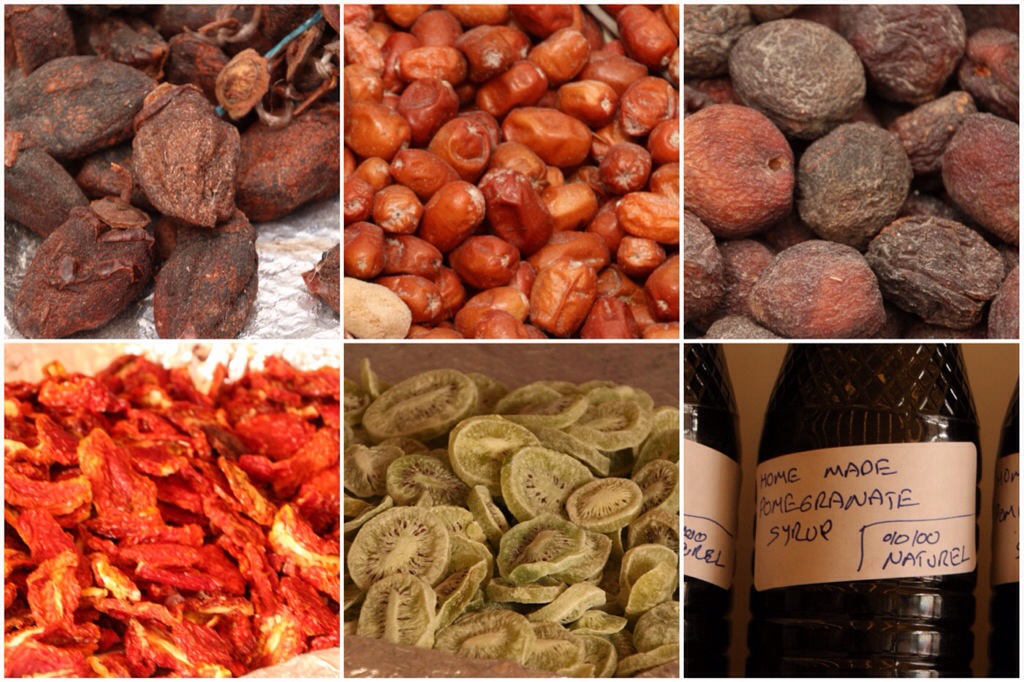 The Cappadoccia countryside is vast and everywhere you look the evidence of the massive volcanic eruption that changed this landscape is jaw dropping – the region is renowned for growing potatoes and huge storage facilities have been built into the hills with vents to the outside to store not only potatoes but also fruits vegetables and wine.
We stopped at a village called … Lying in rolling hill county . It was like going back in time and yet people still lived in these very sparse rock and cave houses.
The women were on the road side keen to sell their little dolls and knitted socks and gloves.

We walked for about 30 minutes up over the hills – stopping to talk to a lovely man tending his grape vine plants – he even let us look in his sparse house.
Of course Ali was just taking us on the 'explore and marvel' route to lunch – to a stunning garden setting which seems to be in the middle of no where…
Very basic kitchen, a charcoal barbecue and a lady sitting preparing Gozleme again.
Tomato and lentil soup! Gozleme – this time with tomato and green capsicums, salad and a plate of the tastiest grilled lamb chop and chicken.
Semolina desert with strawberries to end ..
What an amazing treat – to experience authentic local food in an natural setting with real locals preparing and serving… We are very lucky .