This town is Gorgeous… It is full of restaurants, and I suppose touristy shops – selling everything from beautiful Turkish towels, jewellery, pottery and of course carpets and Turkish delight along with so any sweet treats .
We did quite a bit if damage in the Turkish Towel shop – so look out in Harrowset Hall soon. Ingrid has done very well.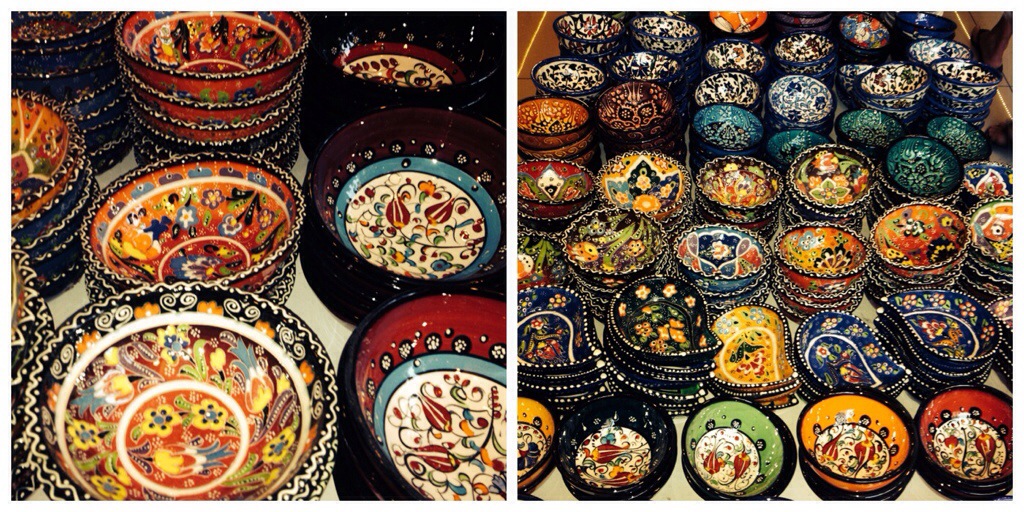 We spent the day cruising in the Mediterranean – a lovely couple with their son Mustapha looked after us on the their boat called Ghengis Khan.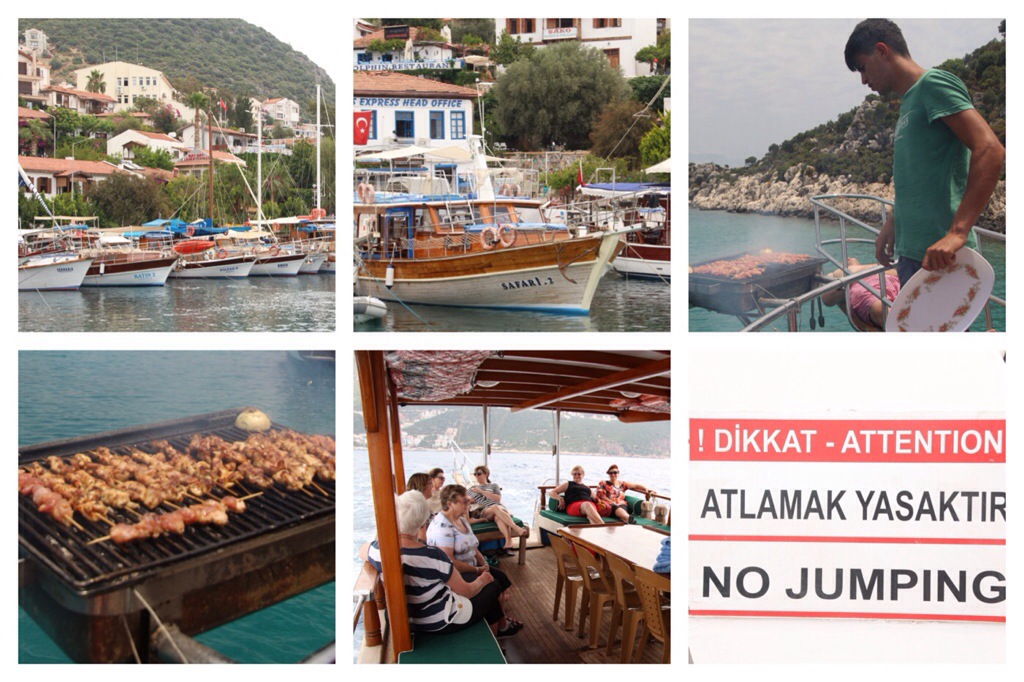 A beautiful wooden vessel with decks full of lounger matrices for relaxing in the sun.
After traveling some distance we stopped for a refreshing swim in the clear deep blue water so salty you could float.
Mustapha was a dab hand on the charcoal barbecue – subsequently we had delicious great flavoured chicken kebabs for lunch.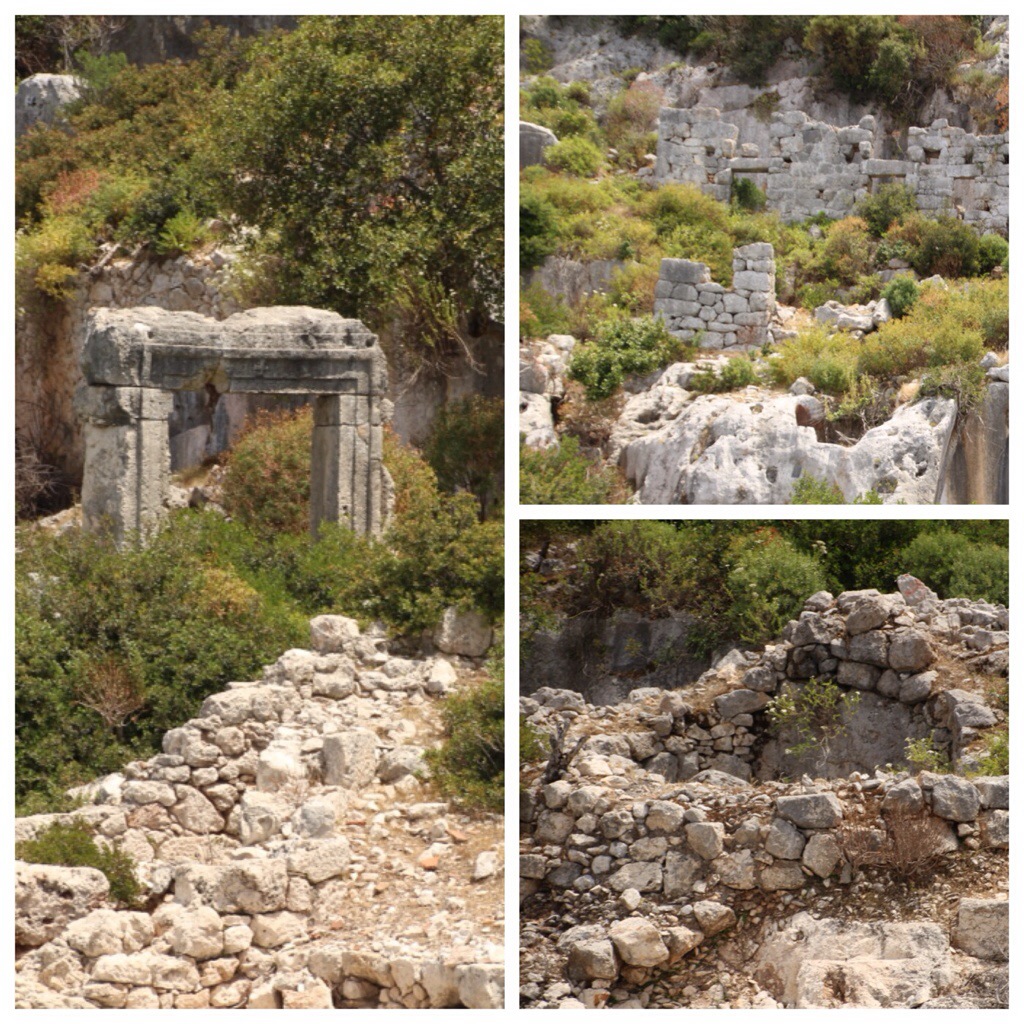 Close by was the sunken city of Kekova. Now a quiet island full of traces of civilization, party sunk beneath the water. It was strategic a settlement for the Roman Empire but was tragically destroyed by an enormous earthquake which devastated the region in 151 AD.
500 meters away was the village of Simena – although on the mainland, for many years it's only access was by Sea.
A grunty steep walk to the castle remains provided a perfect view of the surrounding area and the many Lycian tombs dotted around – even in the water.
Groups of women and young girls with basins of scarfs – all with embroidered edges plied their wares and encouraged us to buy and support their work.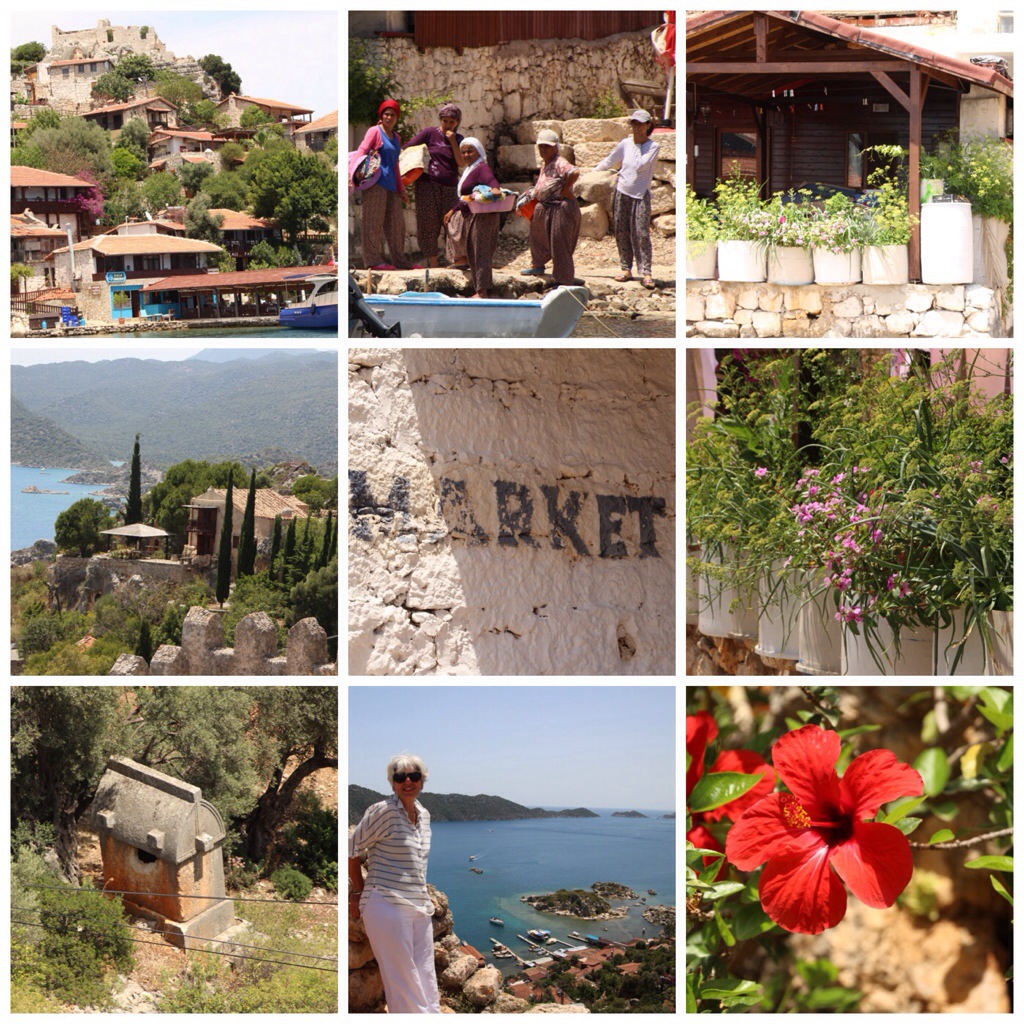 What a stunning day we had – all feeling a little sunburned, it was such a wonderful opportunity to enjoy everyone's company in a relaxed fun environment .We had many hilarious moments and our day was definitely one of life's memorable adventures.