Off inland today – leaving the coast for Cappadoccia .
Our departure was 7.15 am and arrived at 7.15pm – that's a long day in a bus.
The landscape was amazing – at first we climbed up through a pass in the Taurus mountains – the home of many Nomadic tribes to this day. They work off the land usually in agriculture – wool , cheese making often wrapped in goat skins.
The summer school holidays here are 4 months – time for the nomadic children to come down off the mountains.
The landscape was harsh – lots of snow in the winter, the mountain hillsides are very rocky covered in pine and cedar trees.


Our lunch stop was in the burgeoning city off Konya. Heart of the bread basket of Turkey. Sitting on a giant plain it is surrounded by wheat fields.
It is the one of the fastest growing cities in Turkey and now renowned for light industry . It is known for its religious conservatism and we certainly noticed the the women in religious headgear.
Lunch was typical of the region – including an amazing long slow cooked lamb wrapped in eggplant ..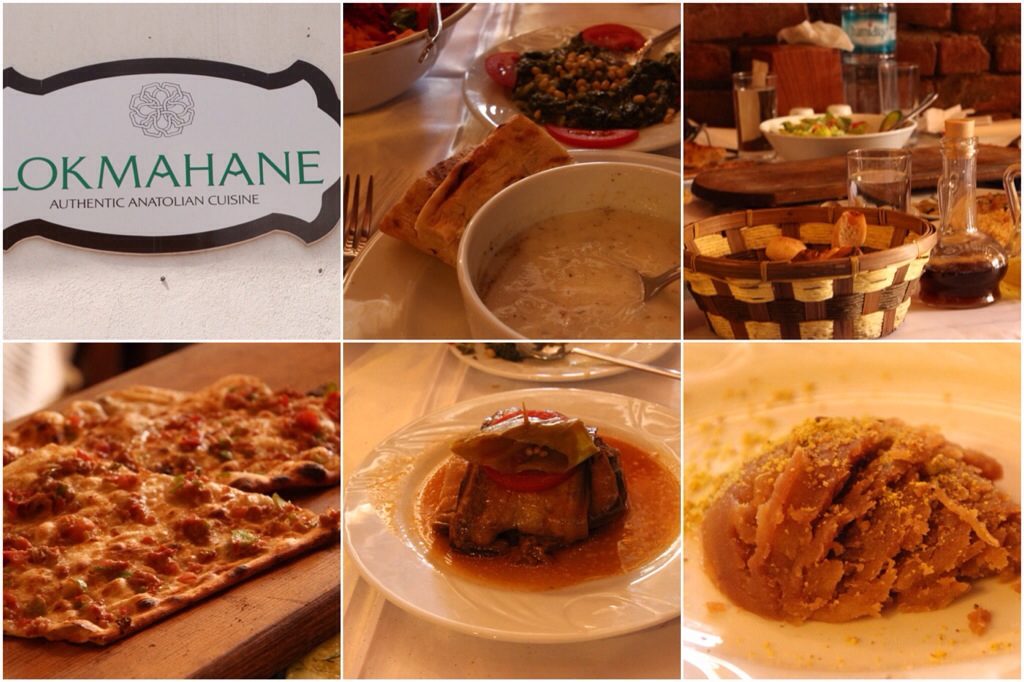 We were here to see the Mevlana Museum. This is the home of one of the worlds famous Muslim Mystic philosophers, Rumi. For Muslims this mosque is a very holy place and it was crowded . Following his death whirling dervish orders of followers began and we are looking forward to a display in the next few days .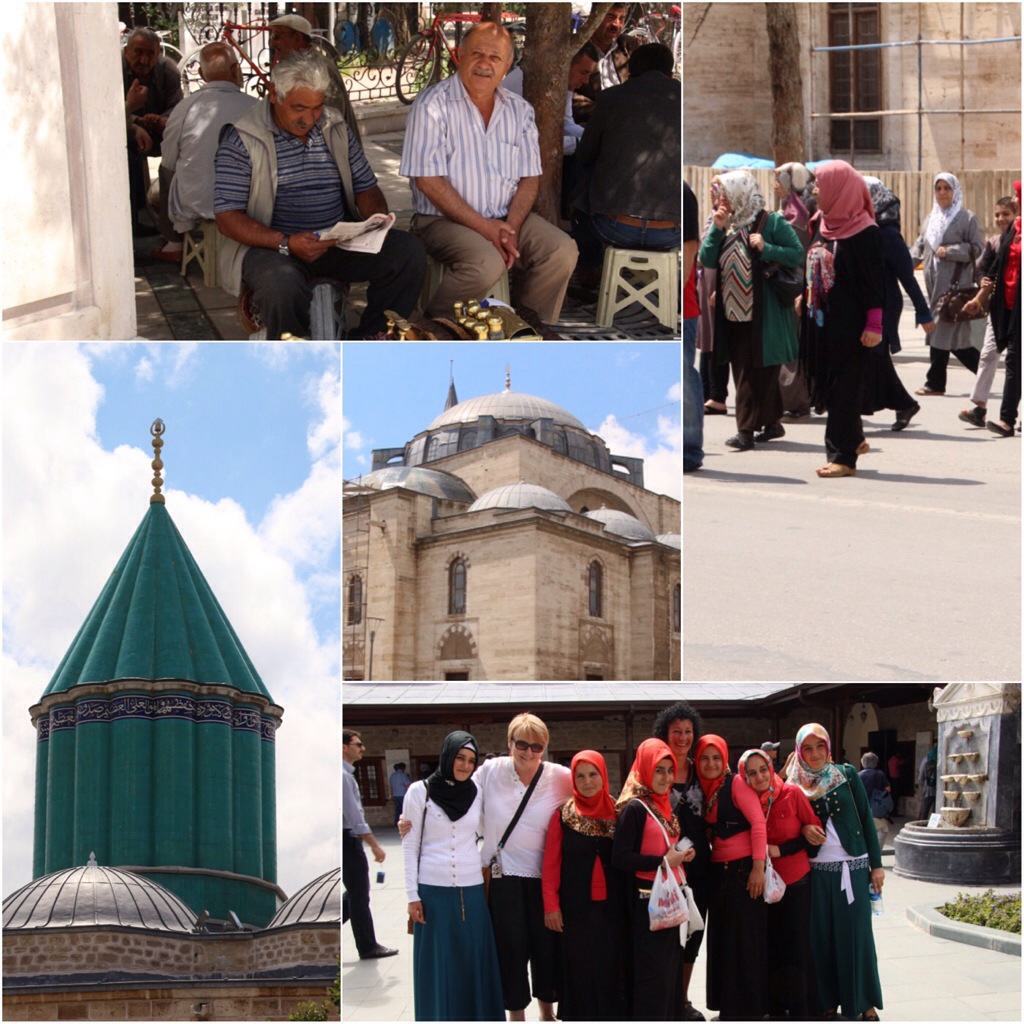 Our trip ended – again climbing into the hills , this time to the fairy land of Cappadoccia – our hotel is exquisite – squeals of delight from everyone and some have a cave bedroom .
Our last 4 nights are going to be a treat.