Our Hotel was out in the tourist strip 30 minutes from Antalya. Alison said she had a friend who managed a high end Leather shop and was a lot fun, plus there would be no pressure to buy.
Well…. We were like kids in the candy store. The leather garments were absolutely beautiful. Two floors of coats and jackets in every colour you could think of from soft slinky lamb skins to fur.
We modeled exquisite garments and had a hilarious time while sipping champagne and finishing up with coffee and tea..
So much for the no pressure to buy ' our price ' was just too good and most of us came away with a stunning leather jacket or coat.
Our bags straddled over half way down the length of the floor of the bus.. Nothing like some good retail therapy …..


After a quick lunch stop at a local Mall, the afternoon was spent walking through the historical heart of Antalya – Once an unsavoury and unsafe place to walk around, it is now quaint and colourful – full of shops, hotels, restaurants and stalls.
I loved the derelict Ottoman building with the car sales yard at the bottom. Philip and George had their shoes cleaned and we drunk fresh orange juice while taking in the stunning view of the city as it wrapped itself around the coast.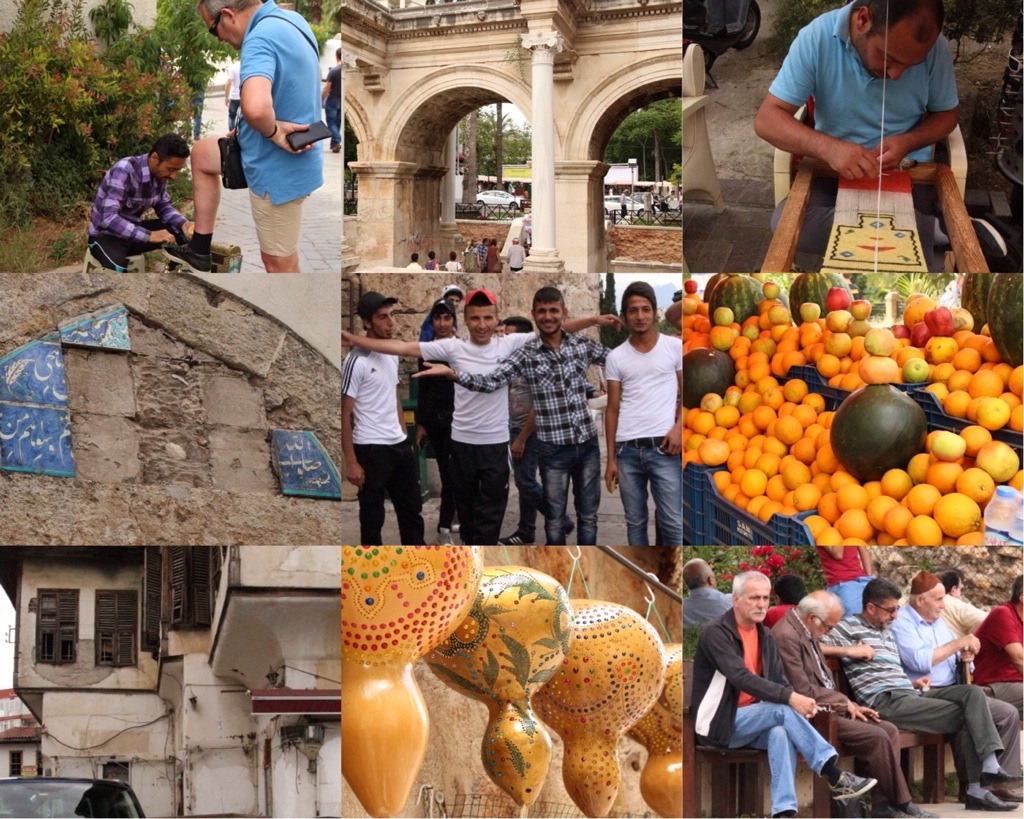 In the late afternoon the spa centre did a brisk trade from New Zealanders taking advantage of the expert skills of the masseurs – some even had complete makeovers and emerged with new haircuts.
This is all new for me on tour – but I suppose when you're visiting Turkey it would be rude not to enjoy this rather lovely tradition .