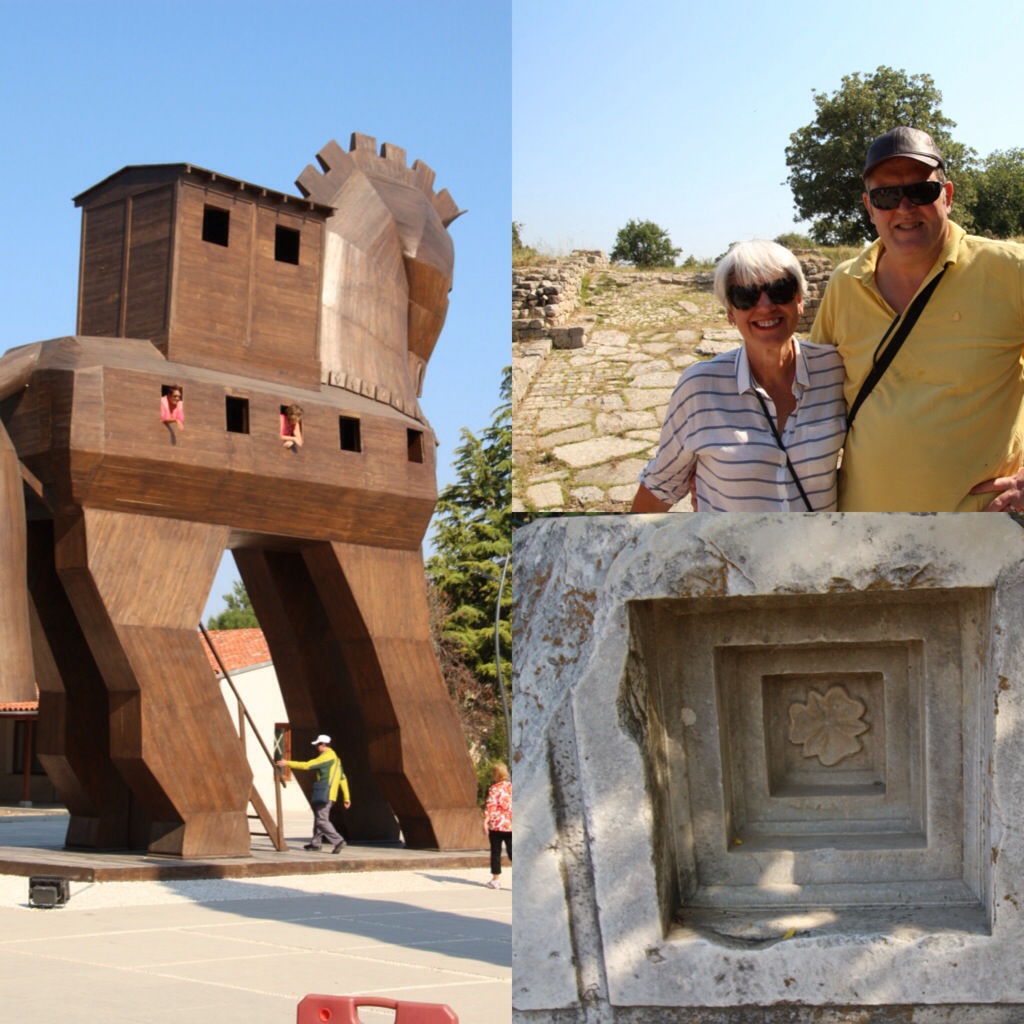 We are all familiar with the well known legend of Troy and the horse used in the Trojan war which was depicted by the Greek poet Homer .
On a very hot day we walked the ruins scared by archaeologists – impressive by its size – Philip and I are standing by the ramp, still intact – where they wheeled the horse into into the city of Troy.


A short stop at a very lovely Olive oil producer was the prefect break.
They had a delightful museum and sold gorgeous products – not only delicious oil, but , jars of preserved olives, pesto, soaps, moisturizers and beautiful olive wooden kitchen implements. My group are good shoppers and we all seem to purchase some presents to take home.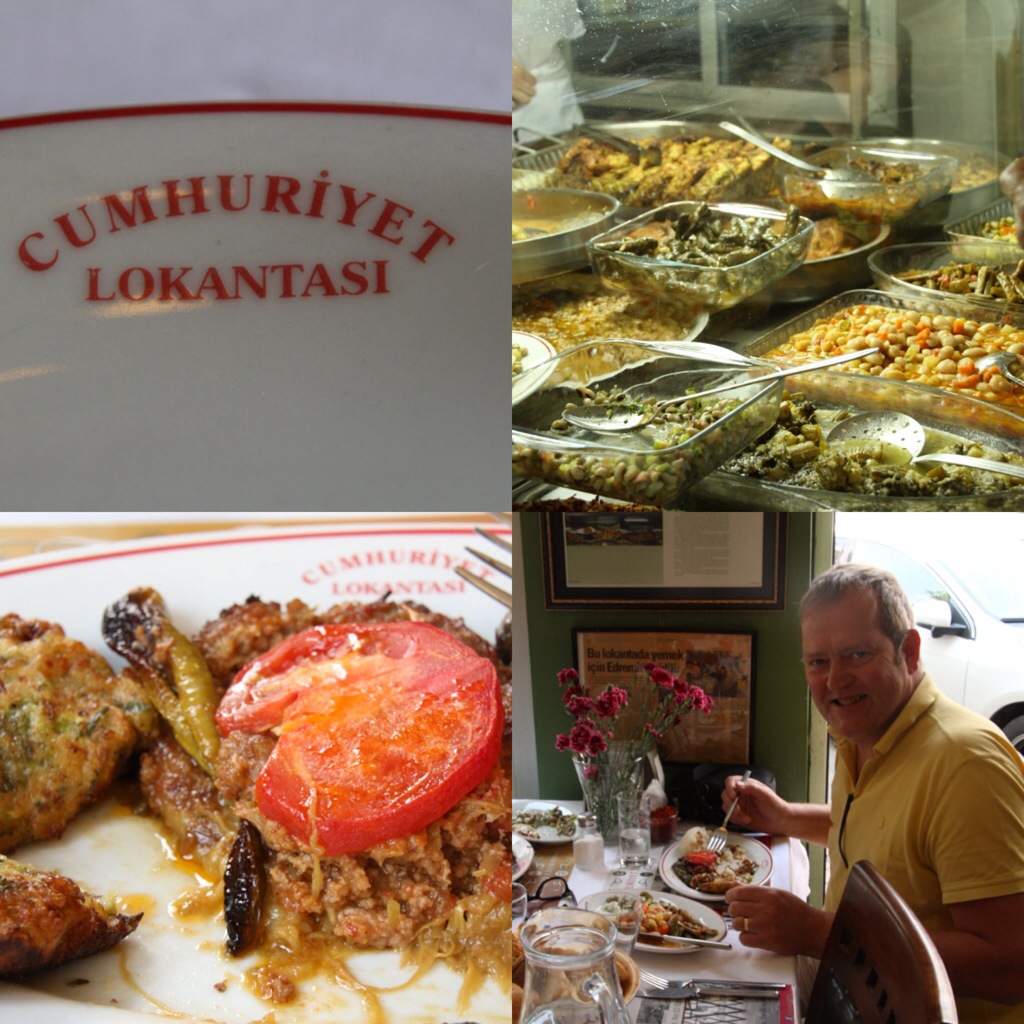 I love the stunning food sold all over Turkey from small local restaurants to large hotels . Basically a selection of traditional dishes. You choose what you want plus help yourself to mezes – like broad bean salad, yoghurt and purslane salad or vegetables. This is healthy food . The only problem is the amount you put on your plate!!!!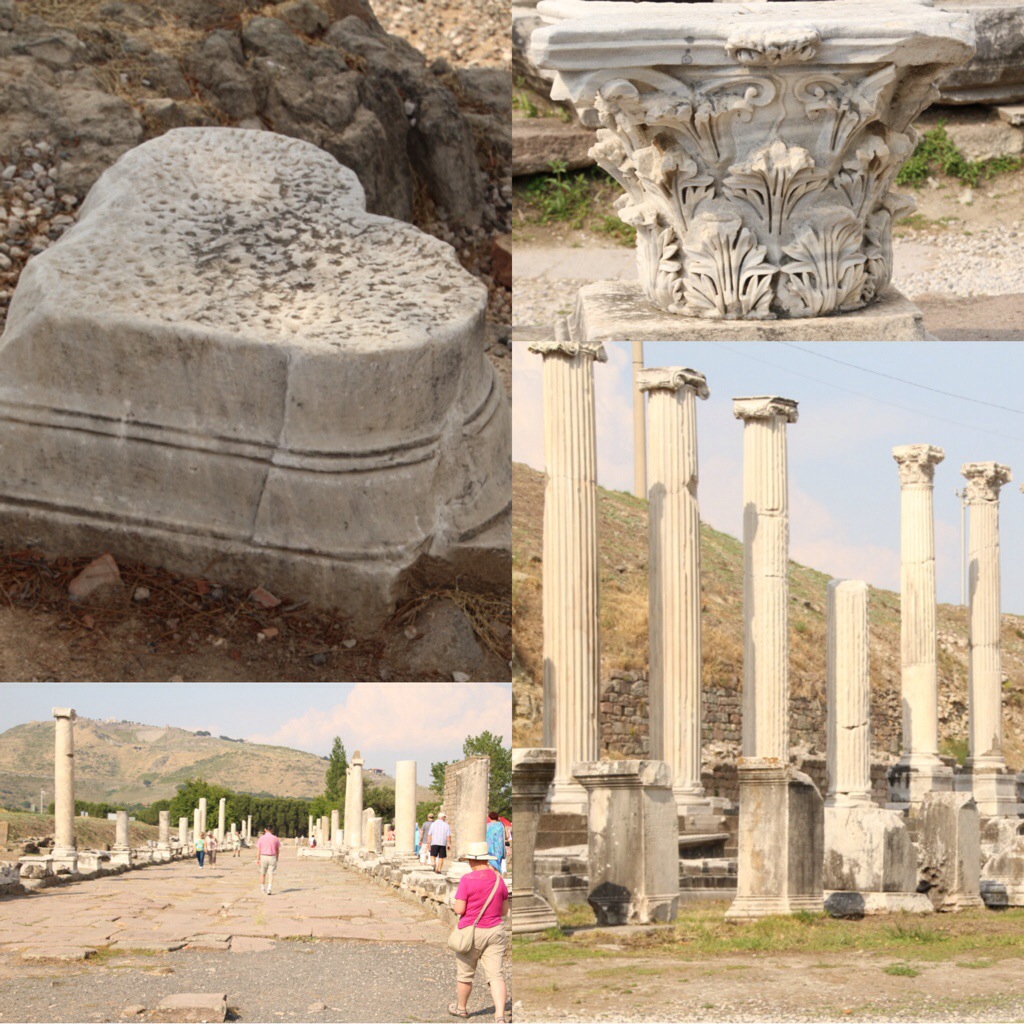 Pergamon – I had never heard of this amazing historical site. Founded by the Greeks. It was favored by the Roman Emperior Hadrian.
Massive temples, a stadium, a theatre, a huge forum and amphitheatre were constructed.
This was also the most famous healing centre of the Roman World and the home of the physician Galen.
It was remarkable and humbling to walk amongst the ruins where these clever people worked and lived .