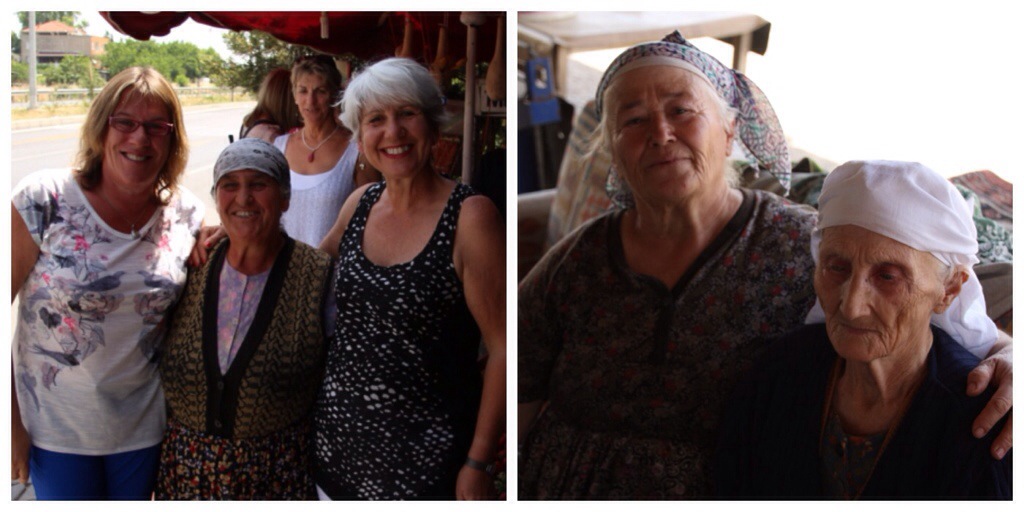 Guess what the day was beautiful with clear blue skies and definitely going to be hot, hot, hot.
TravelIng for 3 hours by bus to the district of Pamukkale .
This region of Turkey is known for Fig production – 1 million tons per year and 80 % of the worlds production.
For many kilometres we pass not only figs but – olive, pomegranate, oranges,pistachio and walnut trees . Stalls on the sides of the road are selling terracotta ware and fruits that are obviously grown along the roadside.
We stopped at a small stall run by a delightfully friendly lady . Ali bought a tray of the most tasty strawberries and a bag of apricots – I must say Central Otago Moorpark Apricots do taste better.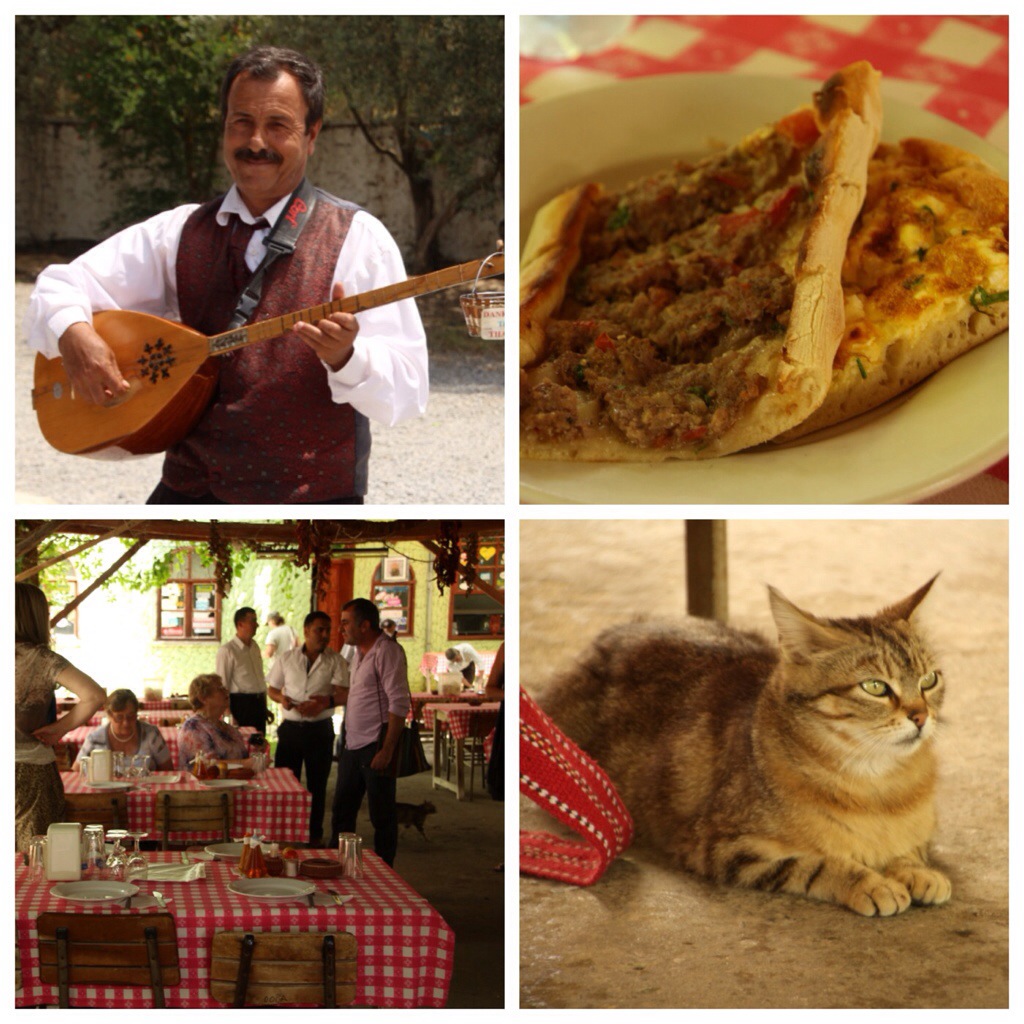 Lunch was in an isolated restaurant surrounded by olive trees . We were greeted by a man playing a Saz .. A long mandolin shape with 3 strings. Our multitasking guide Ali who is actually a professional drum player accompanied him and they sang while we ate our lunch of Stuffed Pide Bread , kebabs , salad and bulgar wheat topped off with delicious yoghurt, honey and slices of orange .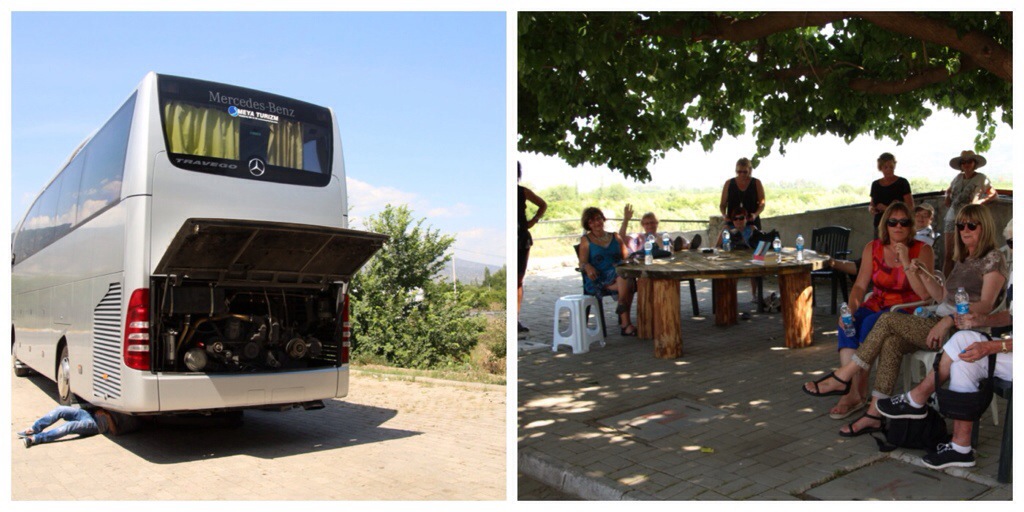 Oh dear … Sadly our bus broke down after lunch. We had water gushing from a hose which chose this moment to perish.
While we sat under a tree and listened to Sheryl, Jenny and Ingrid singing – plus a bit of poetry reading, our clever driver – now covered in dirt and oil, made the repair and had us back on the road within 60 minutes .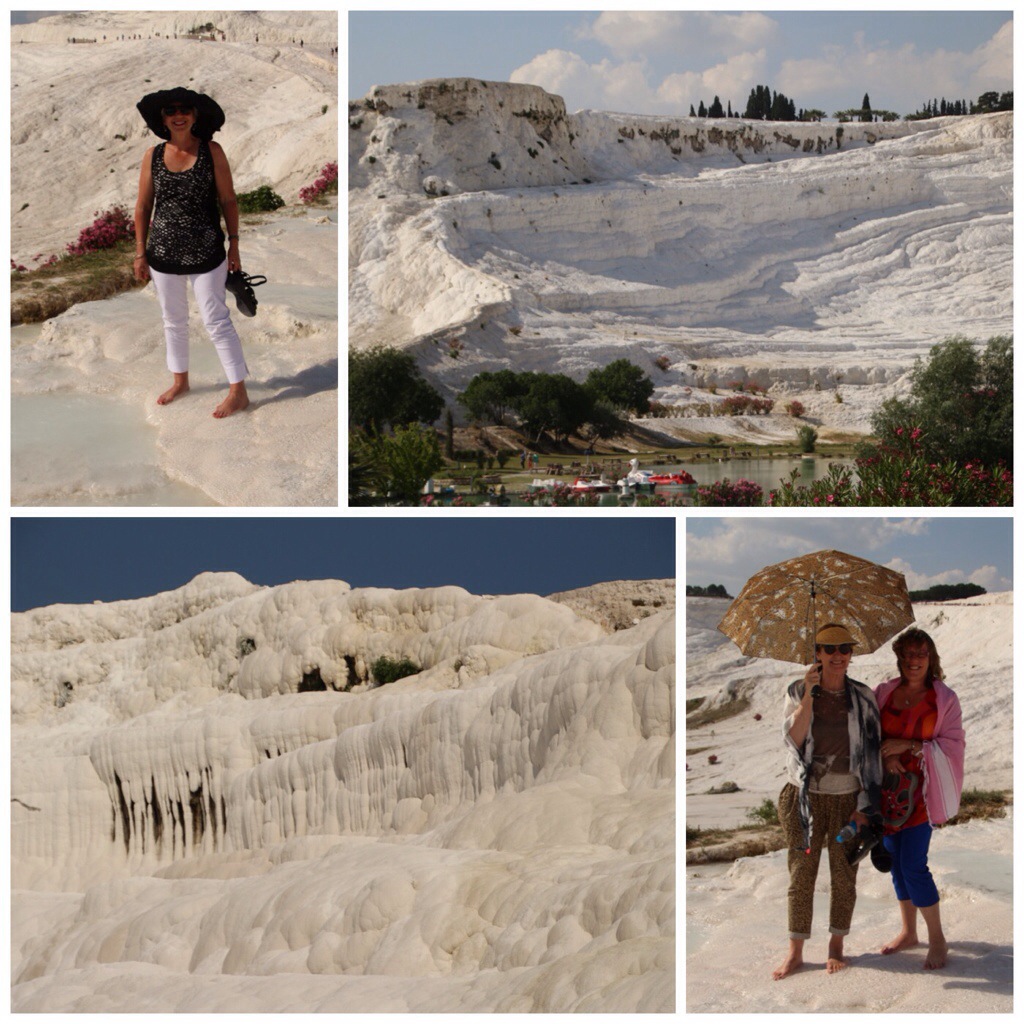 The geography changed at this point and we passed vast wheat fields before being stunned by the sight of Pamukkale .
Brilliant white terraces flowing down the hillside like icing sugar on a cake. We were overwhelmed by the site and couldn't wait to walk up the side through running water over the hardened calcium deposits to the pools, where some of the group were organised enough in swim suits, others in under wear and others !!! In their clothes.
It was worth the long drive – even though our day was cut short by our sick bus.
Next time we need a picnic and to stay all day .