The view from our hotel in Kusadasi – we are doing it hard here !!!!
Everyone is enjoying swimming in the pool or the Adriatic early in the morning or evening – plus the Turkish Spa.
Perfect after a long day in the heat.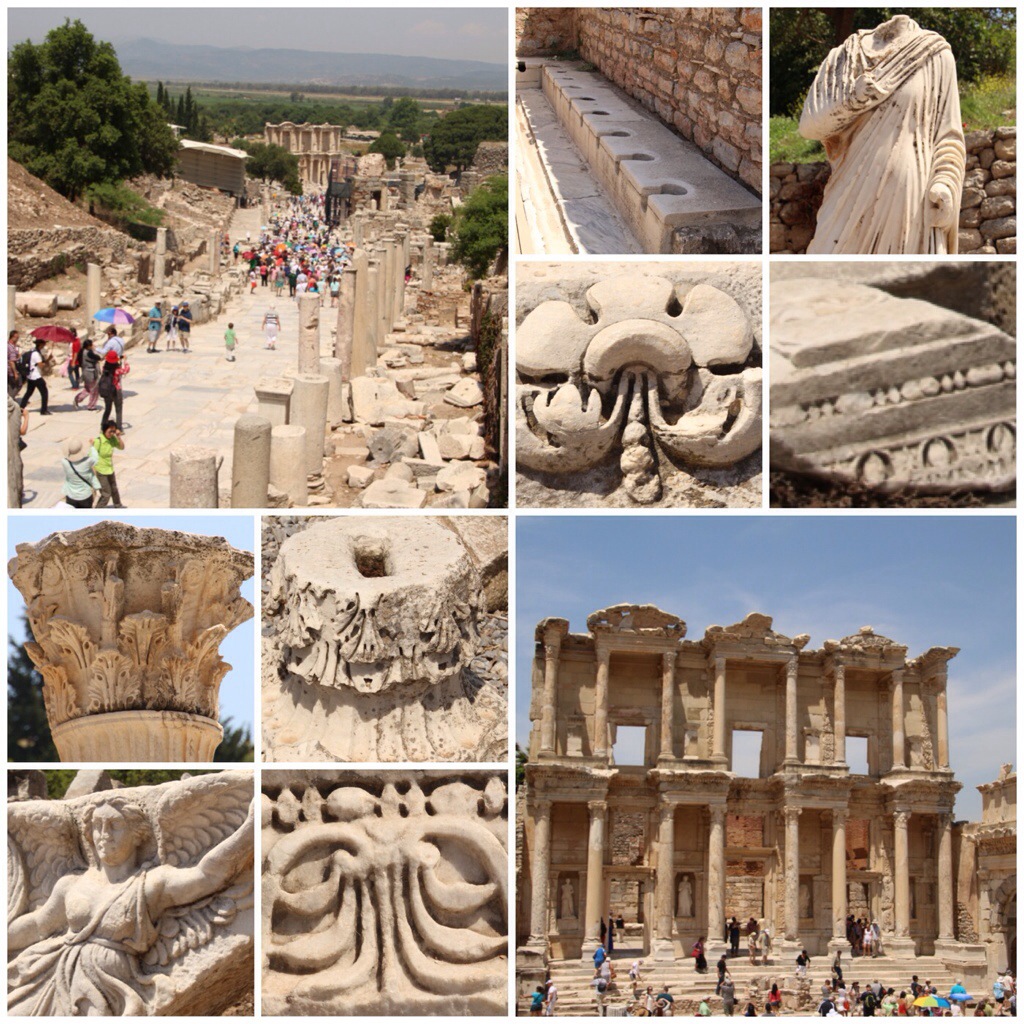 The size, grandeur and extensive remains of Ephesus is so impressive
This is the best preserved classical city in the Eastern Mediterranean and gave us an insight into what life was like in roman times.
Ancient Ephesus was the Capitol of Asia Minor and at its peak had over 250,00 inhabitants. You can even imagine the streets and huge courtyards filled with people.
As we walked down the hill through the piles of unearthed remains and thousands of tourists Ali our guide helped us imagine the life of this huge city .Only 1/20 th of the city is excavated – it's very hard to comprehend its enormity.
It was very hot, you had to watch your step on the original marbled roads and it was a feast to your eyes… I can see why this is a ' must do ' visit to Turkey.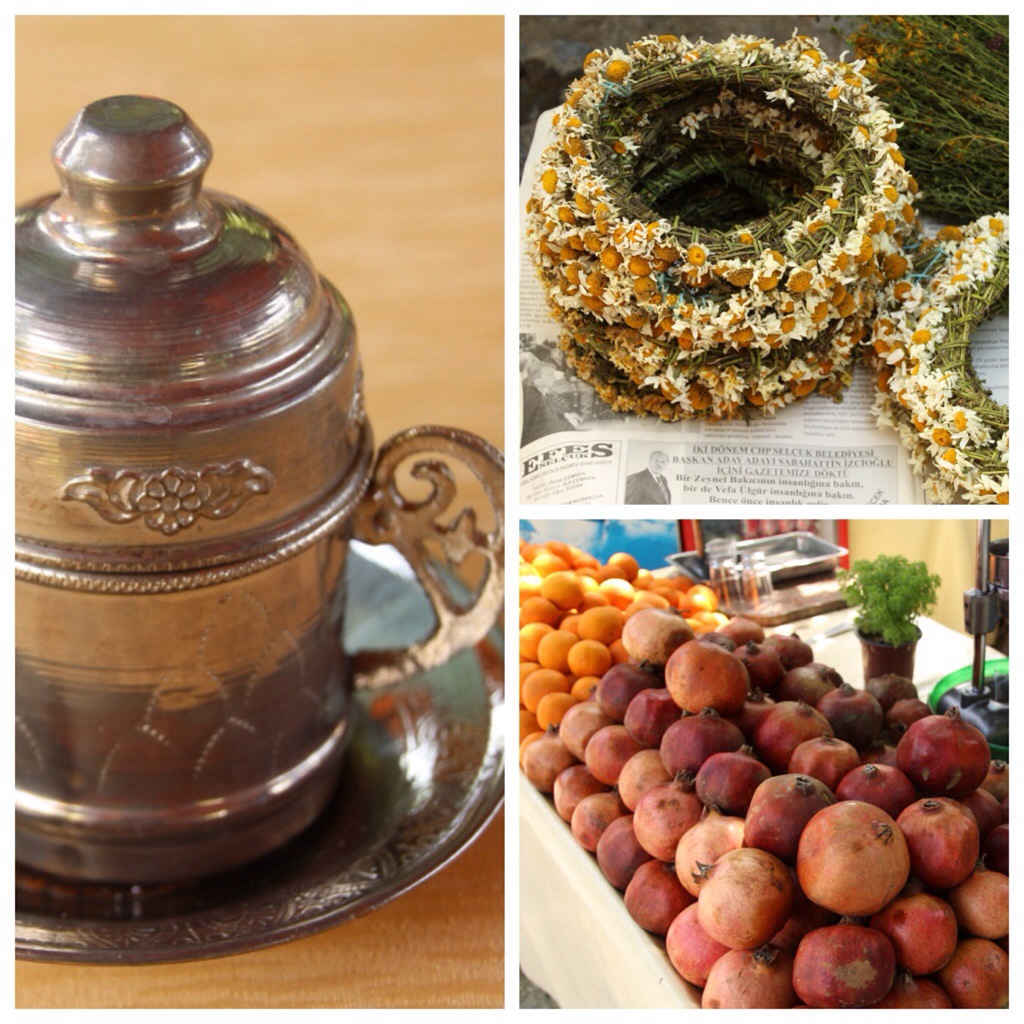 High in the hills is the delightful town of Sirince – renowned for its for its fruit wines and lovely old houses.
This was our lunch spot under a pergola with a lovely breeze passing by.
We ate ' Gozleme' – a thin flat pastry filled with spinach,cheese and parsley. Folded and cooked on a large griddle. It was delicious and reminded me of a quesadilla.
Lamb chops, bulgar wheat salad and tomato were served on a tin plate before baklava for desert.
Walking through the village past the quaint stalls I noticed many selling jars of preserves unfamiliar to us – mastic jam , black mulberry molasses, large bunches of herbs and flowers.