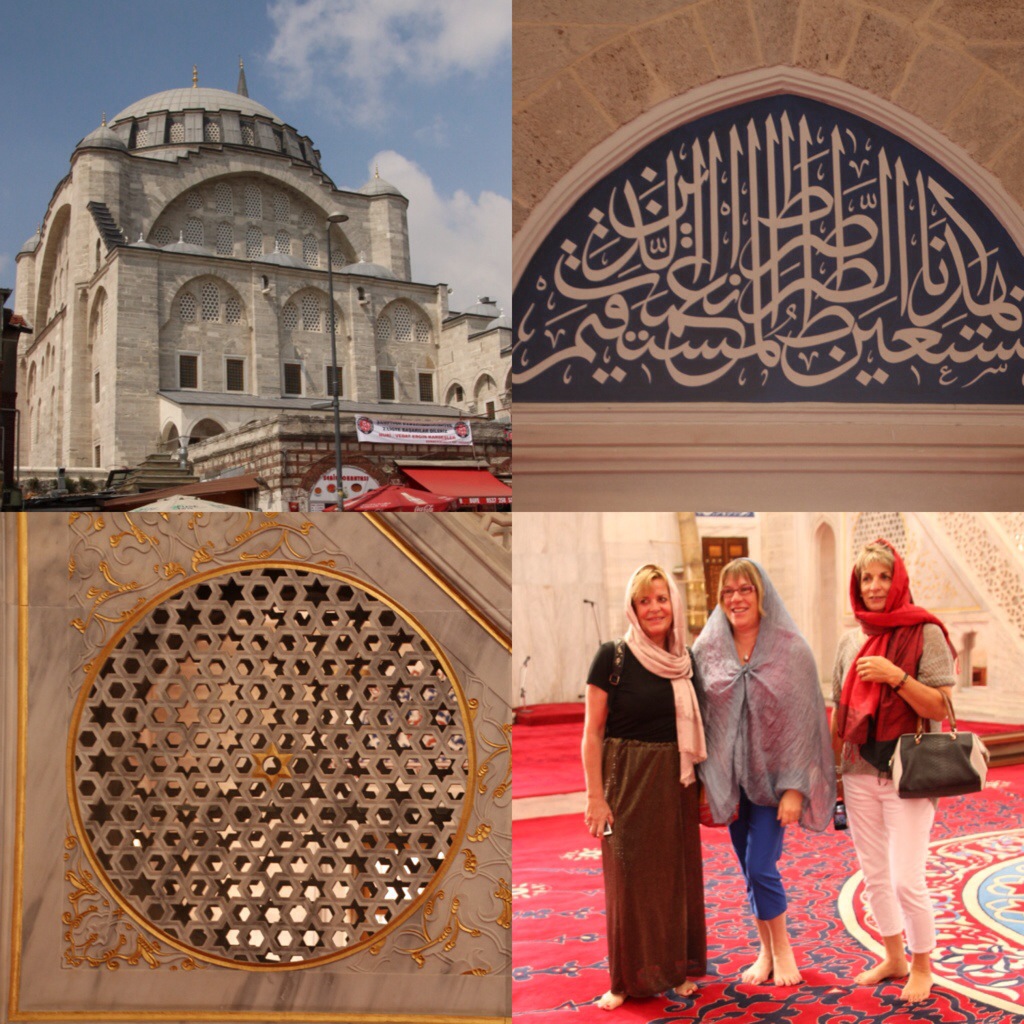 Sadly our last day in Istanbul. Under a clear blue sky we were transported by our bus to the recently restored Mosque Mihrimah sultan…..
A beautiful interior of stained glass windows, bright red thick carpet, ….
Vitually over the road we could walk to the Chora Church – built in the 11th century it features the most wonderfully preserved Byzantine mosaics depicting the life of the Virgin Mary .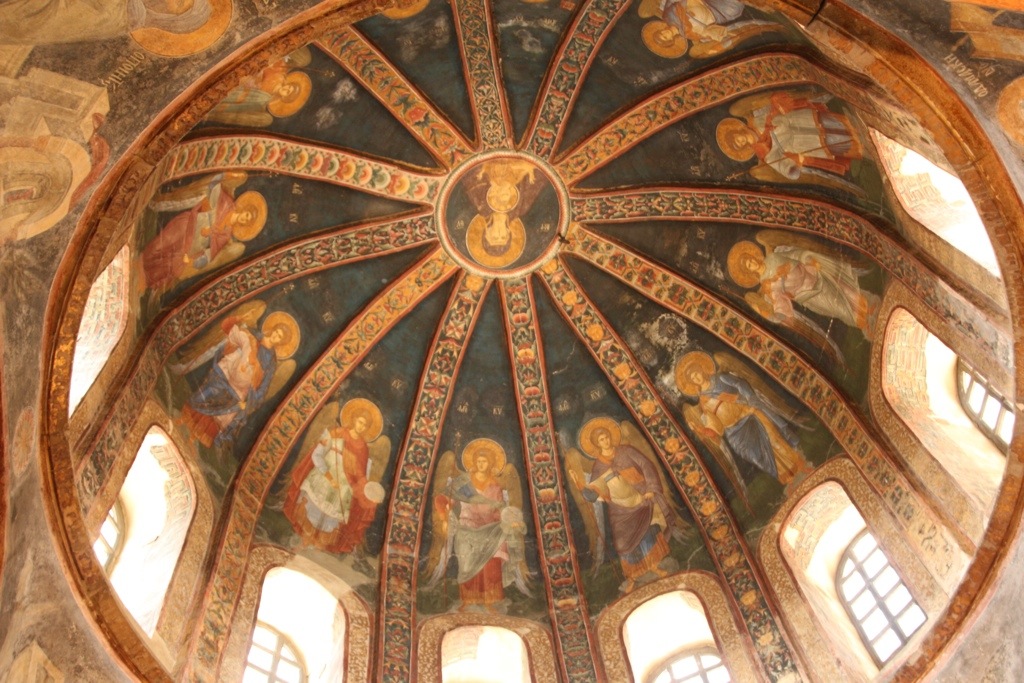 Lunch was a real treat. Next door to the Chora church set in a private courtyard surrounded by lush green ivy was the Asitane restaurant .
Chefs at Asitane feature a menu comprising of dishes from the kitchens of the Ottoman Palaces.
Our lunch: Almond soup with chicken and pomegranate seeds / meze plate – fava and dill pate,goats cheese ricotta with red capsicum,hummus with cinnamon and pinenuts, vine leafed dolma filled with rice,currants and sour cherries / stuffed melon filled with minced lamb, pinenuts, currants and cinnamon / almond halva .
It was a delicious lunch – beautiful interesting food, great service and a relaxing setting in this frenetic city.
However, it was a bit disconcerting feeling the Earthquake that was centered off Greece.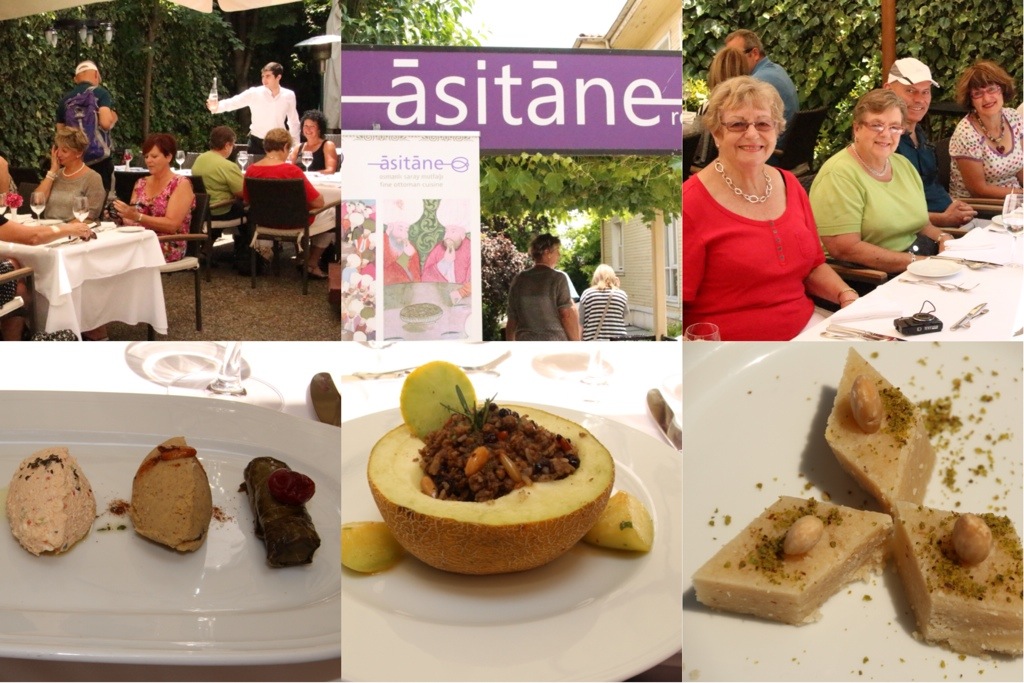 I actually think Alison was setting us up in preparation for the Grand Bazaar . With over 4000 shops over several kilometers of lanes . This is the heart of the city and we spent a very short hour doing some frantic shopping – the Turkish carpet shops are stunning – a few of us did buy cushion covers – but there were shoes, dresses, jewellery, bags, leather jackets and a huge copper tray purchased by my group that are very competent shopping.
It was Saturday and the market was packed with people wall to wall. After 10 minutes of walking down the hill in a throng of women wearing long coats and head scarfs, with children and families we arrived at the spice bazaar – every spice imaginable in colourful piles, dried fruit, cheese wrapped in goats skin and of course Turkish Delight.
It was an amazing afternoon of the senses – too much to take in – which I suppose must mean I have to return .
br />