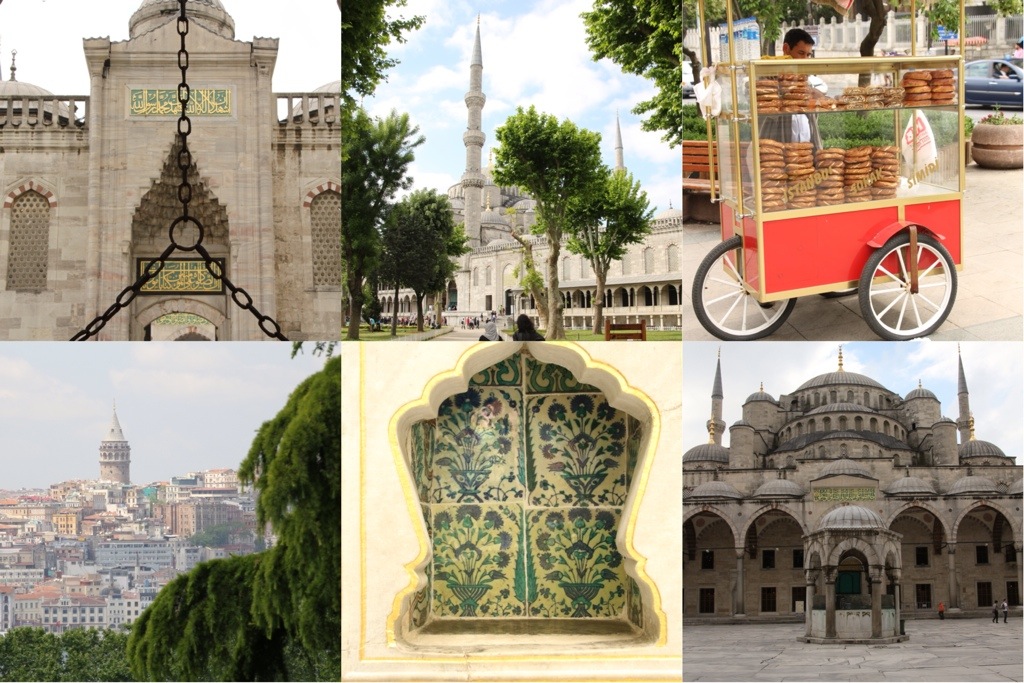 How do you describe a city with over 12 .5 million people . That never sleeps. Everywhere you look the scene is full of people, food,traffic and the most wonderful sights.
Our first day was enormous and it's hard to take in all the awe inspiring historical sites.
Aya Sofia , Blue Mosque with its beautiful tiled interior , Topkapi palace – so huge and home to Sultans for centuries, Basilica Cistern – an enormous underground water storage area under the ancient city.
Our guide Ali is so passionate and successfully transported us to a world where we have only read about.
.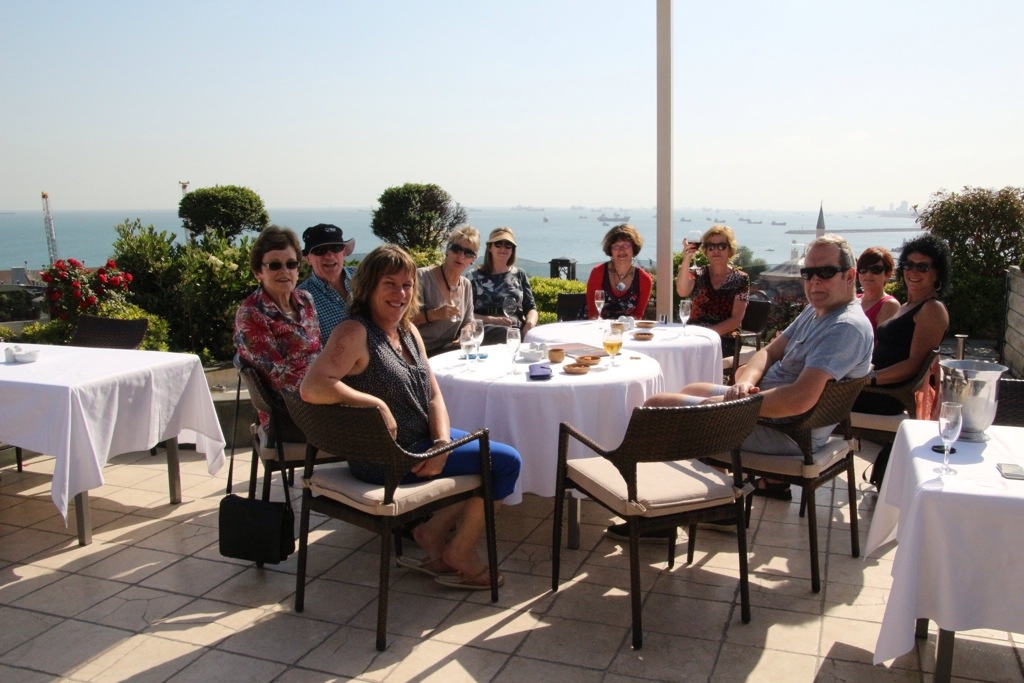 My tour group is very good at socializing together and what better place than the roof top bar in our hotel.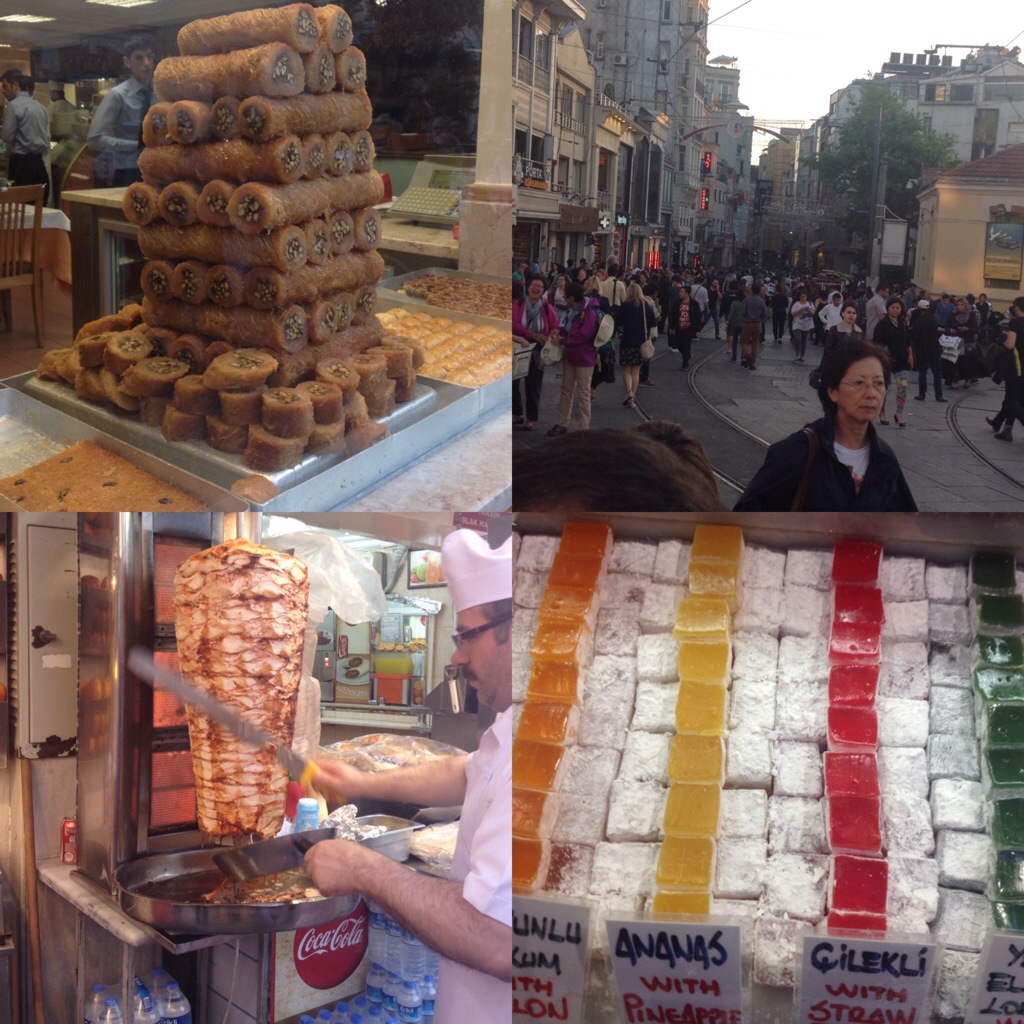 Oh my goodness …..to finish our day off we travelled by bus over the Bosphorus to Taksim square …. Even as we emerged from the bus a group of armed Police with riot gear walked past.
The walk to our restaurant was a lesson in keeping up and staying together. The street jammed packed and full of people 24/7 . Shopping, eating at the hundreds of food shops and socialing. Ali was in his element and we enjoyed a typical Turkish meal with ' real people ' from Istanbul . This was a momentous day and a good sleep will see us enthusiastic for tomorrow .