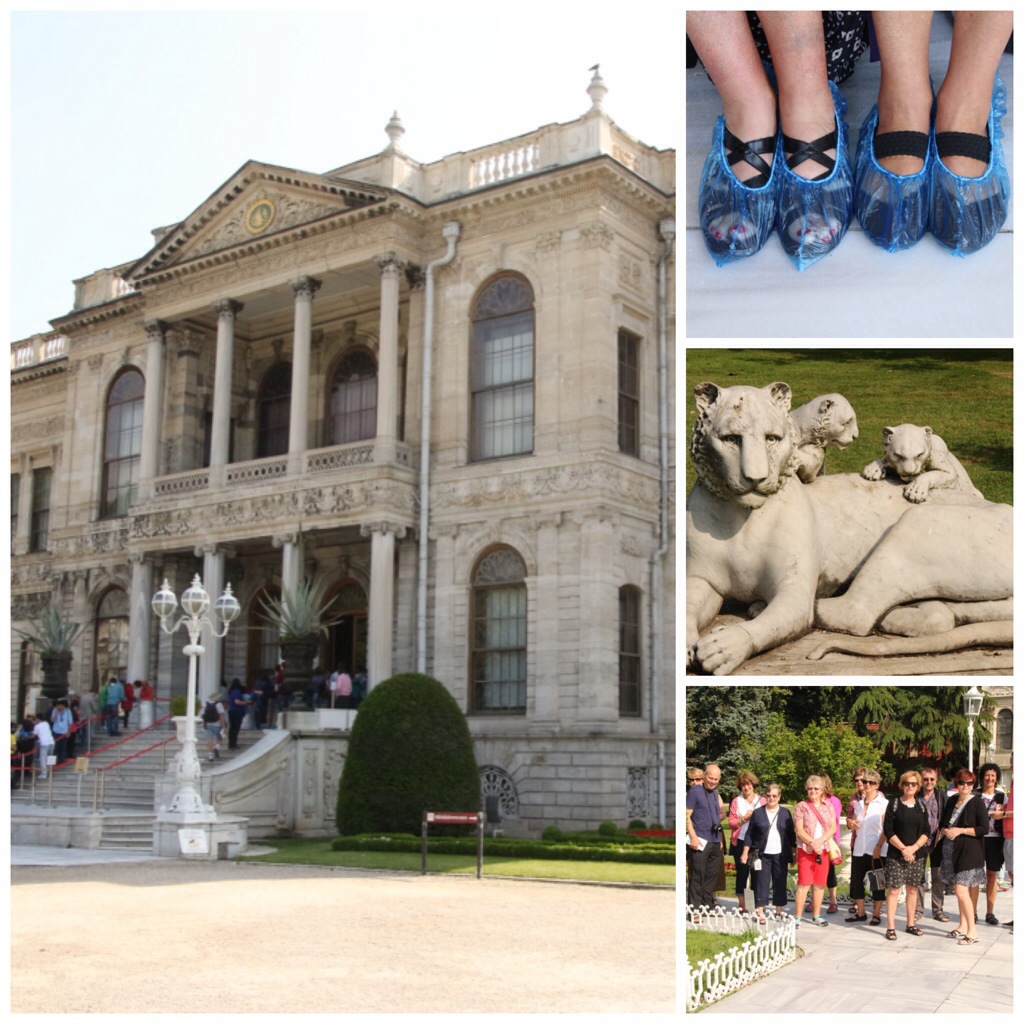 Ali started out day again at 8.30 – traveling by bus through the dense traffic to the other side of the Bosphorous to visit the Dolmabache the last palace of the Sultans and where Ataturk resided and died after the revolution.
Opulence of stunning proportions – with the biggest crystal chandeliers in the world. ( sadly no photos allowed)


Time for tea, Simit (local bread covered in sesame seeds) and a chance to buy leather hats before spending the next hour leisurely cruising up the Bosphorus to our lunch spot beside the water and looking out at the Black Sea in the distance.


Ali quite liked Ingrid's hat ….
On returning to Istanbul along the Golden Horn – we spent a hour at Eyup
This is one of Turkey's holy places – a huge graveyard to many sultans and today little boys dressed in white we're visiting prior to be circumcised.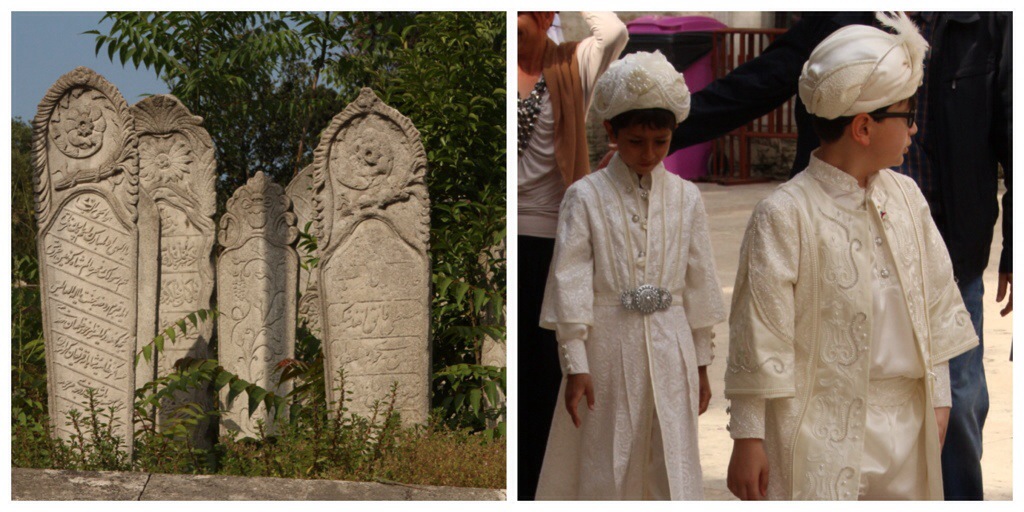 How can you visit Turkey and not take a Turkish Bath.
It was hilarious and and real experience. Stripped down to nickers – we followed the ritual of – lying on a large hexagonal hot marble slab before being moved to the outside and scrubbed by women from top to toe.
You then spent time in a hot pool to relax . A fabulous massage came next for 30 minutes. We emerged refreshed and very clean.
This is a must do.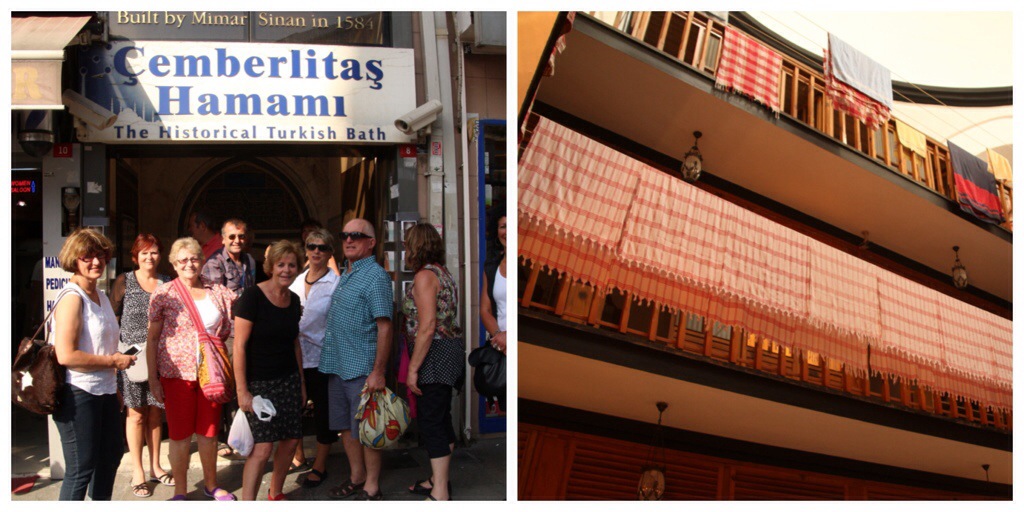 Sarah and Lorraine joined the tour today . The group is complete. They managed to keep their eyes open for another stunning Turkish meal – specializing in Kofta. We ate too much and laughed a lot.
What a fabulous day …