Turkey is a huge country and today we have a 'bus ' day. Departing by 8.30 we traveled south along the coast, passing extensive rice fields and more olives, figs, pomegranates and orange trees.
Up through rocky outcrops and tree covered hills the architecture has also changed – replaced with terra cotta tiles and whites washed houses. Most people in turkey seem to live in large high rise apartments in what looks like very high density.
We stopped at the Tourist town of Dalyan where we enjoyed salad and a variety of delicious Pide baked in a wood oven for lunch filled with lamb, cheese and tomato with chilli.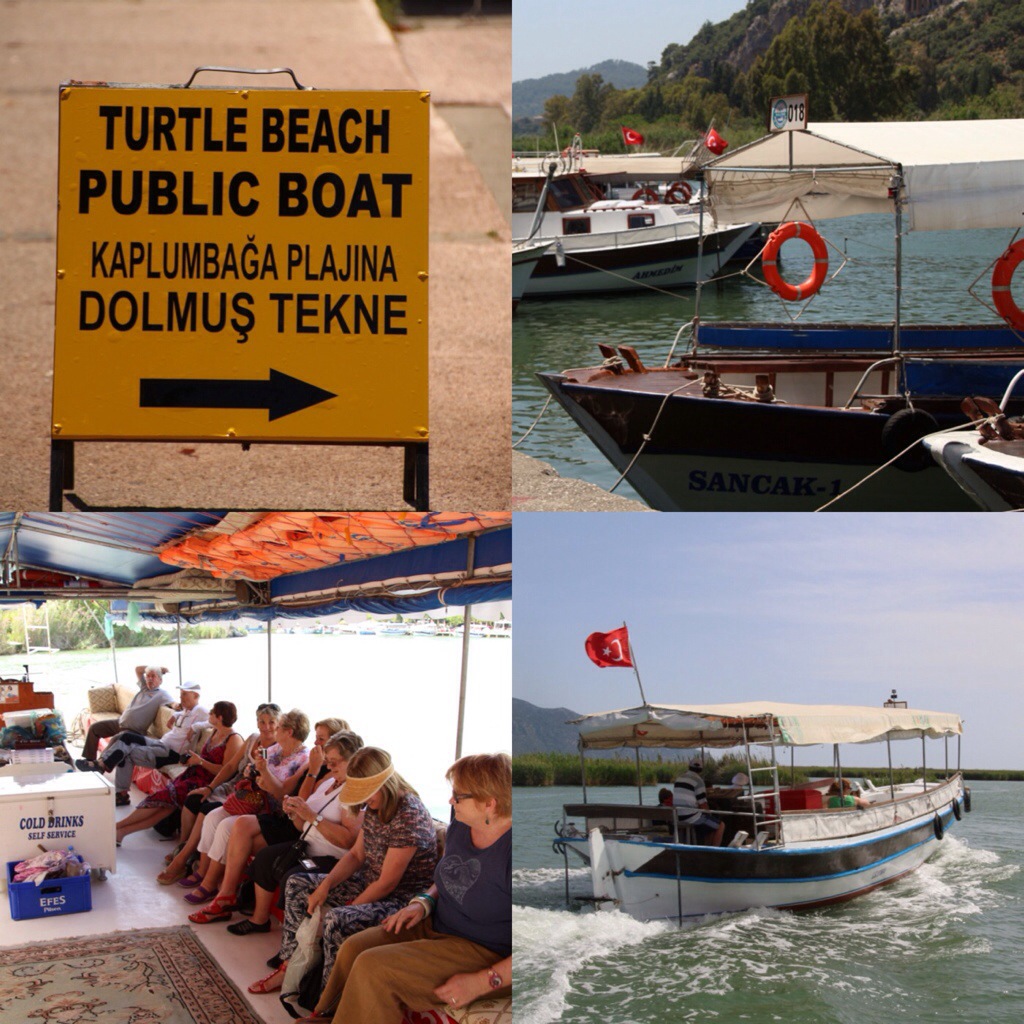 Following lunch we took a ride on one of the 150 boats transporting people from the the town through the delta of canals lined with rushes to the Mediterranean Sea.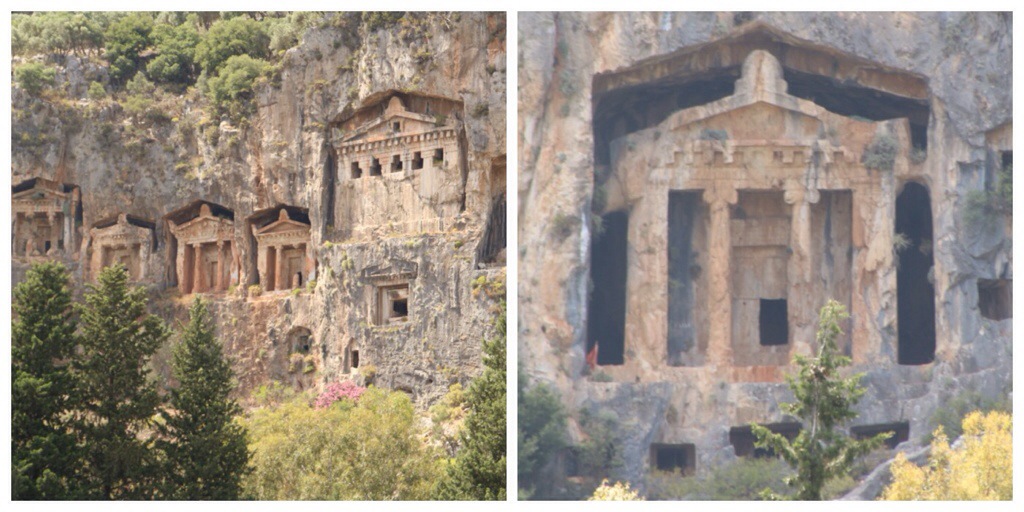 On the way passing the impressive rock tombs of Caunos. Over 2500 years old they once held the bodies of kings from the thriving city of over over 4000 people.
Stopping in the delta to catch a glimpse of one of the huge turtles protected in this area.The 5 km long sandy beach is the site for the reproduction of the Caretta Cartetta turtles. It was complete with rows of sun beds and changing rooms by day full of tourists sunbathing and swimming. We enjoyed a quick 30 minute swim.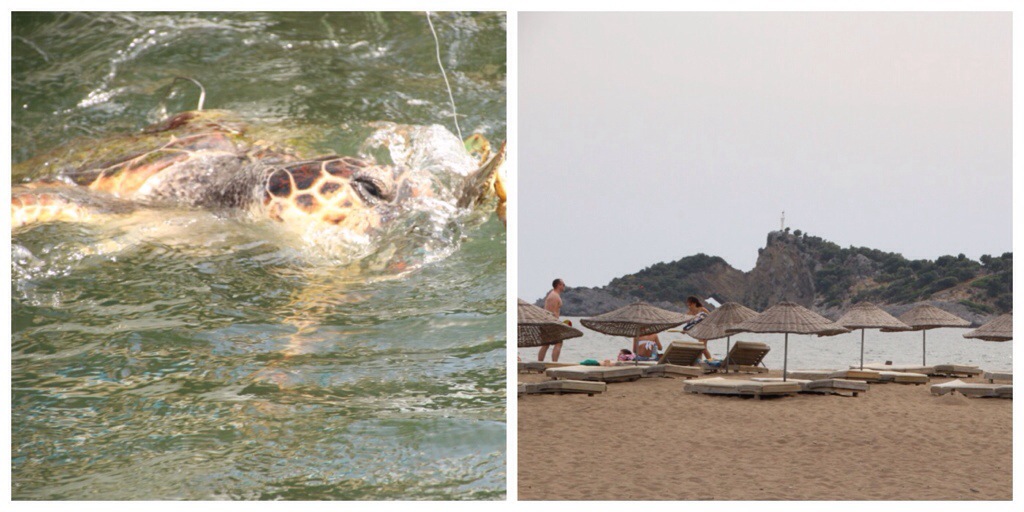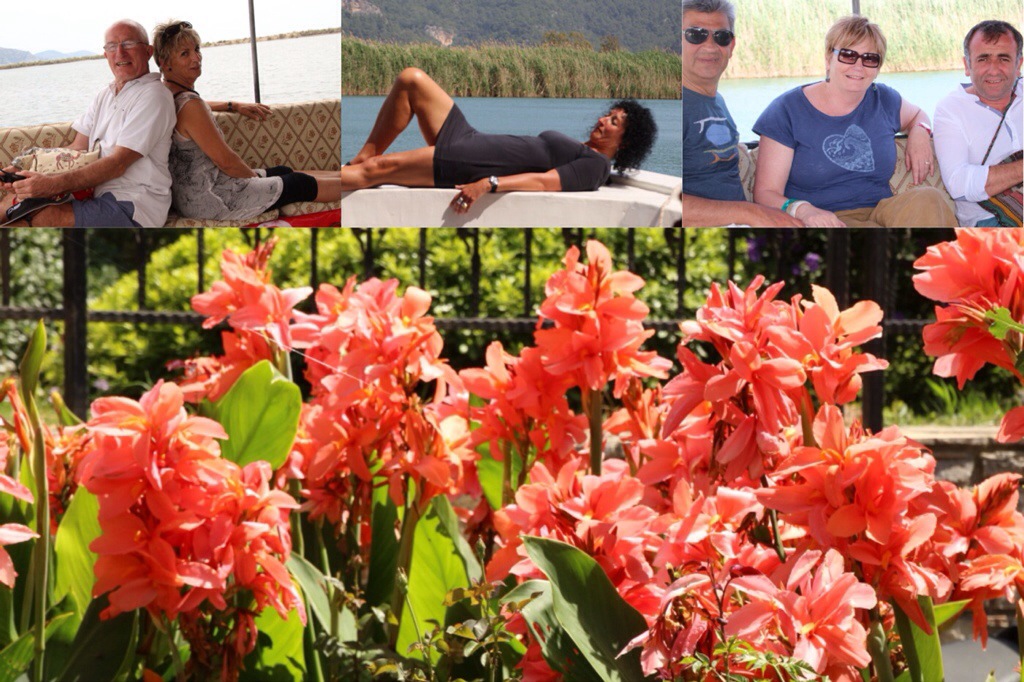 Our arrival in the early evening in Kas was just in time for our dinner reservation at a local restaurant in the heart of the town.
It was a fun night for some more than others ….