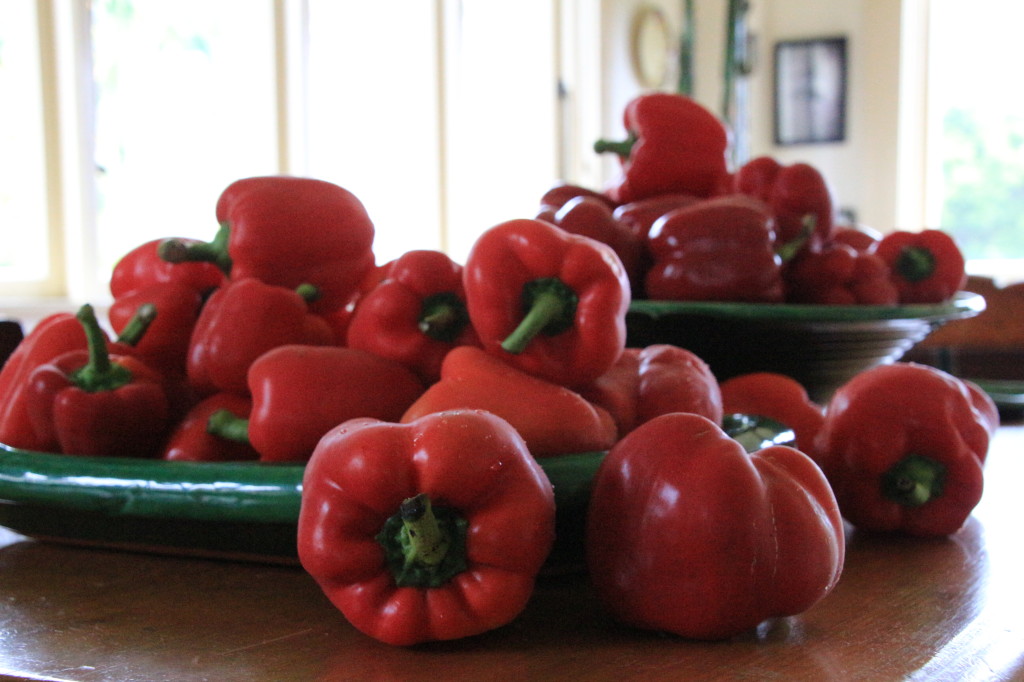 My friend Rebecca sent me down two boxes of Red Capsicums from Nelson last week.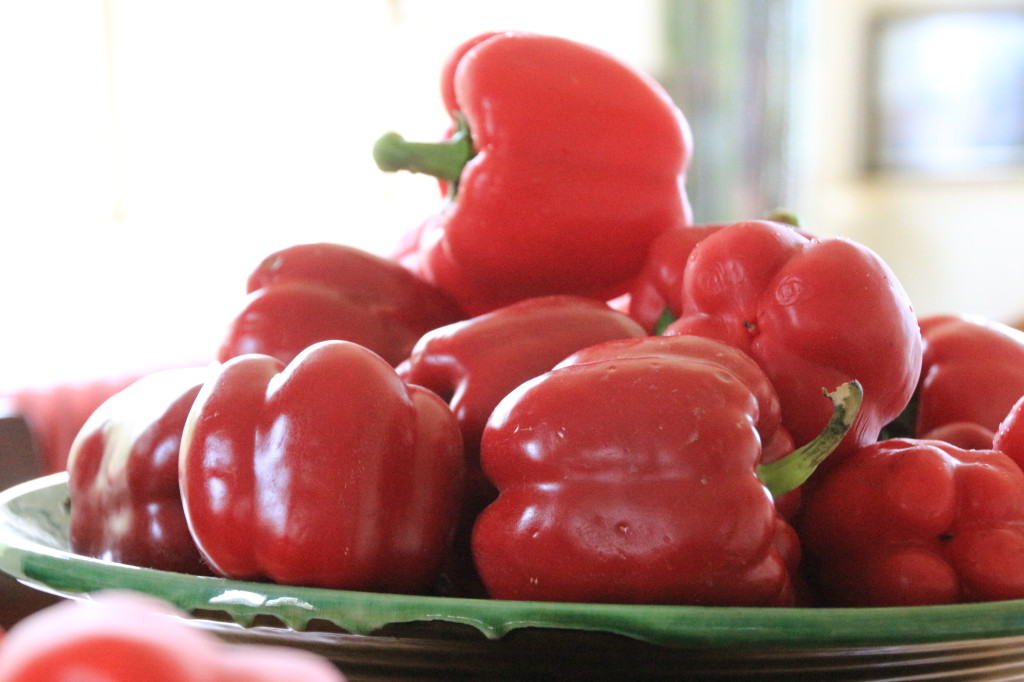 Not only do they look amazing in a large green Tony Sly Bowl.
But, I  had the unplanned opportunity to have a boil up and make my families favourite Sweet Capsicum Sauce.
 Since my days of Running 'Partners' Café  over 30 years ago I try to always have this versatile sauce in my cupboard.
Not only is if perfect with Sausages and a good meat pattie on the barbecue. Its sweet sticky consistency is an unfailing success when you deglaze a pan after panfrying chicken, lamb, beef or venison.
Try it with the 'Silver Fern Farms ' Medallion's for a delicious meal in less than 10 minutes.
This Sauce has put  'Easy 'into preserving.
Take some time …have a go…. and reward yourself with beautiful brightly coloured bottles that can sit on a kitchen shelf and what will hopefully become a family favourite for you too.
Red Capsicum Sauce
1 kg (6 cups) seeded and chopped red capsicum or green, yellow and orange.
6 cups white vinegar
6 cups white sugar
Optional – 2 chillies
Combine capsicum pieces  with vinegar in a large  saucepan. Bring to the boil, reduce heat and simmer for 15 minutes.
Drain, reserving the vinegar.
Transfer capsicums to a food processor and process until smooth.  Push pulp through a sieve. Return to the washed saucepan with the vinegar.
Add sugar and 1-teaspoon of salt and stir over low heat until sugar dissolves.
Gradually bring to the boil and simmer for 15-20 minutes until sauce starts to thicken.
Pour into clean hot bottles.