After meeting and talking to the Australian couple beside me on an Emirates flight to Italy 3 years ago – to now helping them with a tour of enthusiastic walkers in New Zealand . It's amazing how a quick chat and a few E Mails can make ' things ' happen.
..I am spending 7 days with Dream Treks director Geoff Metcalf and his wife Jenny. They are quite at home walking with their tour groups in the Himalayas or the panoramic 'Walk of the Gods ' on the Amalfi coast.
For the past 3 days we have have travelled from Christchurch – up the gorgeous Kaikoura Coast on what sadly turned out to be a grey day to Blenheim.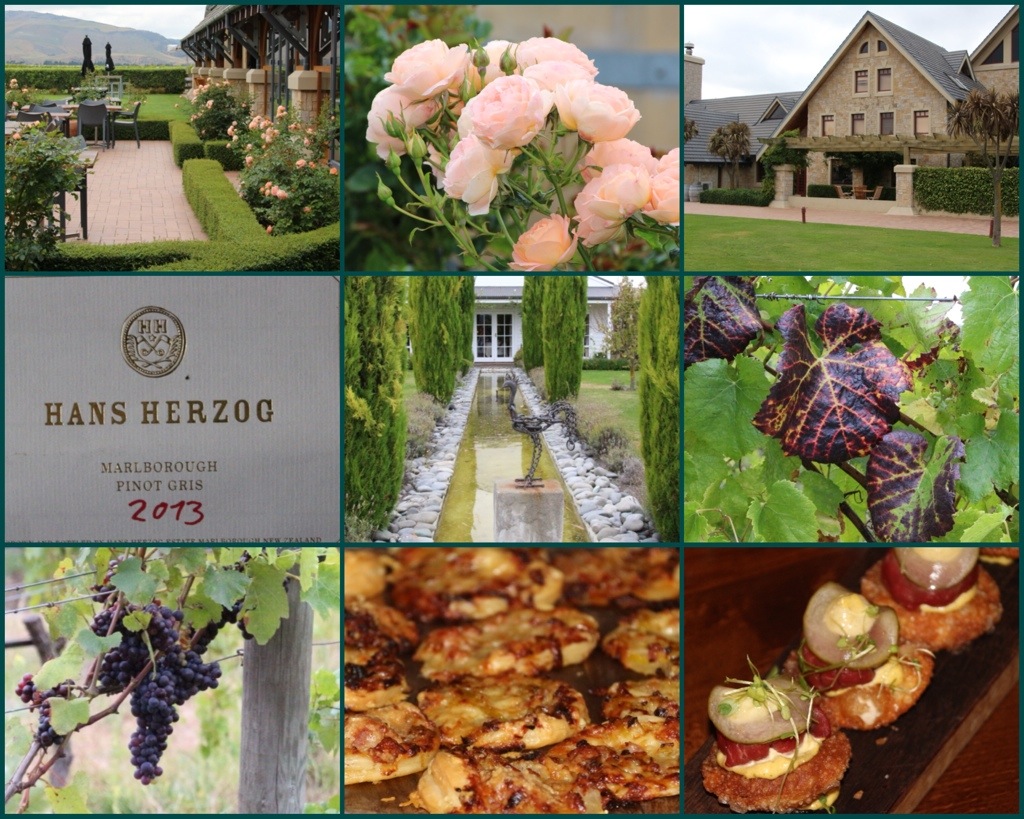 Amongst the thousands of hectares of grapes, all bursting and ready to be picked we enjoyed a few of the highlights in the Marlborough region.
* The unique vineyard of Hans Hertzog – the sommelier Daniel ensured we understood the philosophy behind this small operation producing such a wide range of exquisite wines along with equally exquisite food.
*if you had asked me to go to an Aviation museum I probably would have declined. However, it was easy to be enthused about this amazing collection of memorabilia from world war one, owned and created by Peter Jackson.
From attending a cooking class, to filling our own bottle of farm fresh unpasteurized milk from a vending machine to dining at Hotel D'Urville.
It was a thrill to show my visitors this rather lovely region at the top of the South Island before they embarked on walking the Abel Tasman .