After a recent brief one night stop in Wanaka I met a foodie friend Helen and when she asked me would I like some fresh basil I of course said ' YES'
Half way between Tarris and Cromwell we arrived at a garden oasis planned and lovingly worked by Helen and Husband Colin.

Oh my goodness when she said she would get a clean sack, I thought she was joking but we came away with an enormous bag of fresh basil and the biggest red and brown onions, garlic and elephant I have ever seen.


Along with growing these amazing huge onions and garlic plus copious quantities basil and other vegetables they grazed the most gorgeous cows – all totally friendly and very curious .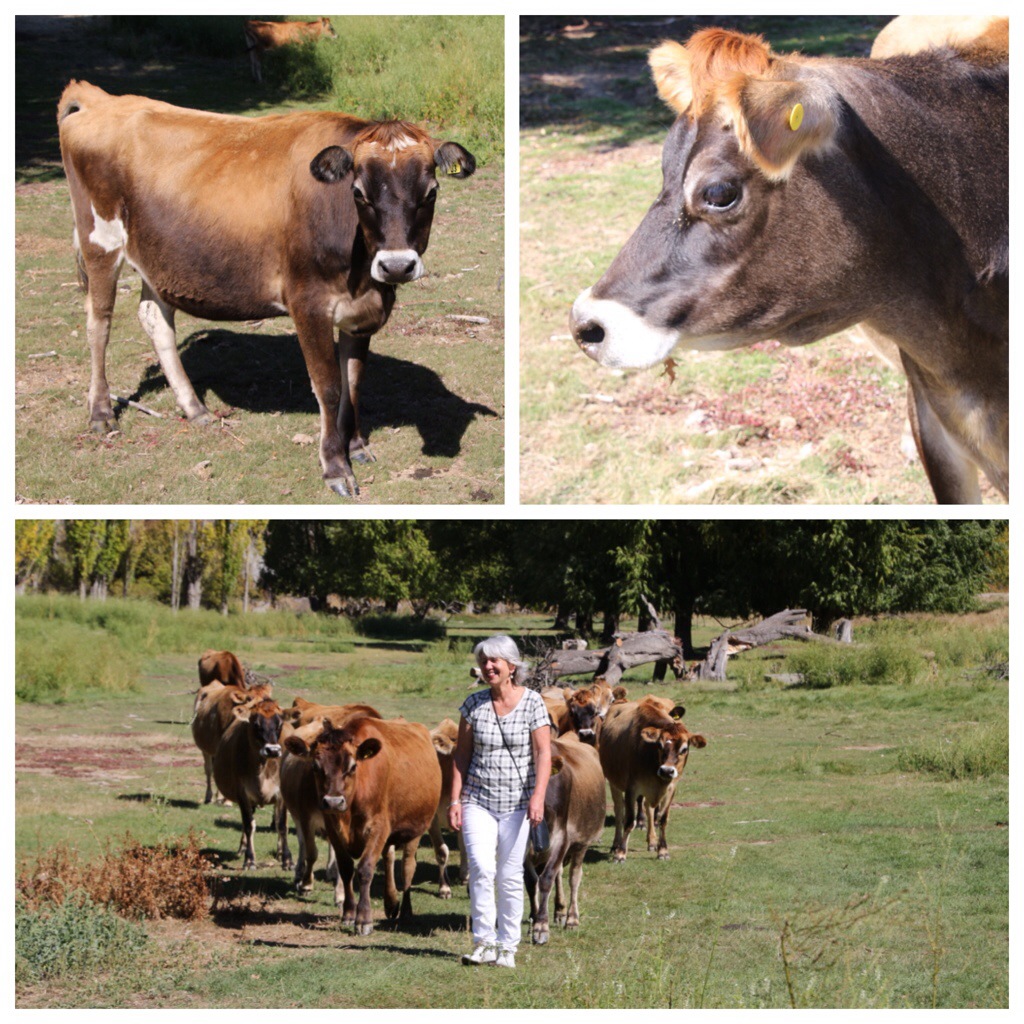 So it was home to make jars of basil pesto . So….so …..easy and delicious on any thing from a good sandwich to a simple pasta or a topping for a steak .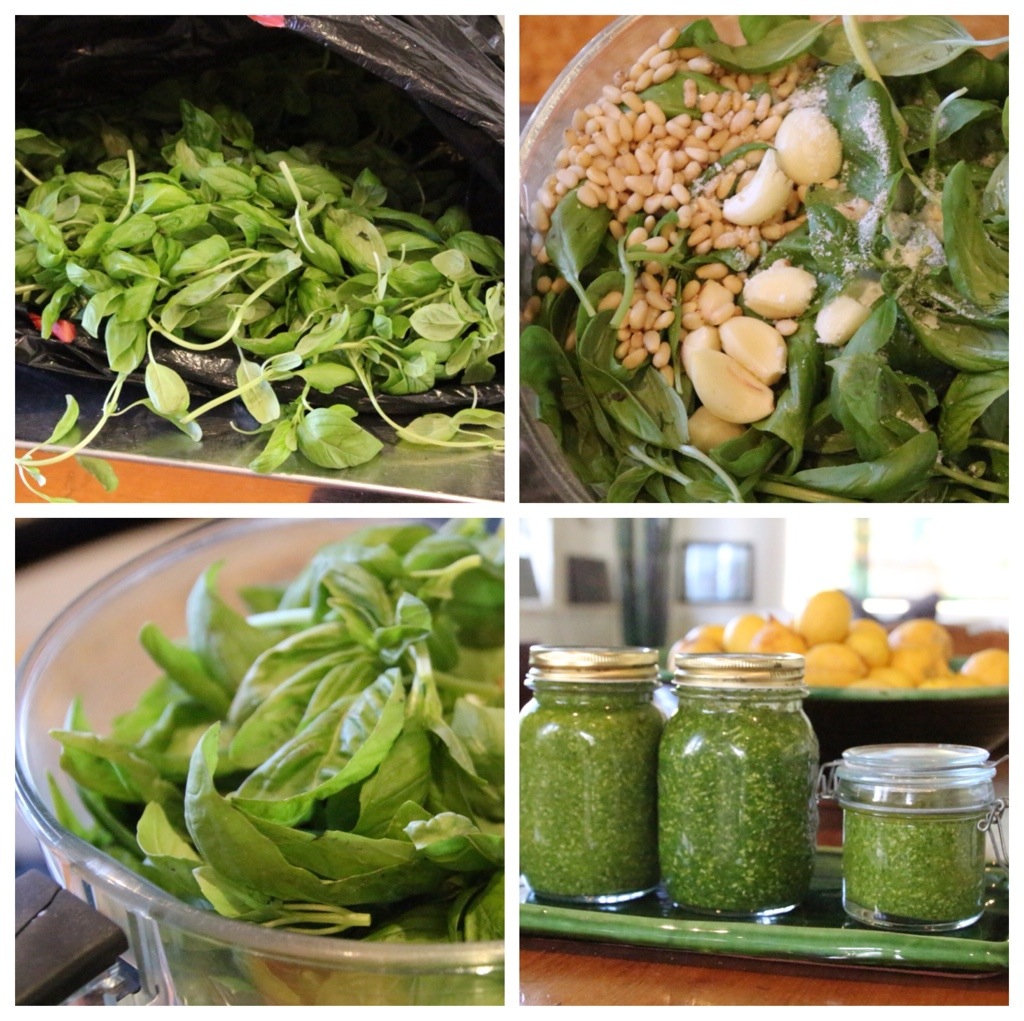 Basil Pesto
Make this in a food processor in less than 10 minutes.( including washing up )
Fill your food processor with basil leaves or a mixture of basil and parsley,
Add 2-3 tablespoons pine nuts
2-3 cloves crushed garlic
1 teaspoon salt
Process until finely chopped . Add enough rice bran oil to make a thick paste .
Finally add 1/2 cup grated Parmesan cheese.
Store in a jar in the fridge .